Below are previous examples that we have sold and if any particularly look of interest please let us know so we can inform you of similar pieces that we regularly get in stock.
This Pair of Edwardian Mahogany Bedside Cabinets date from ca. 1900 with rectangular moulded tops above cupboard doors with moulded edges, beautiful inlay banding and the original brass handles. The cabinets stand on raised legs and has been later adapted to this very usable size making the ideal beside pieces of furniture.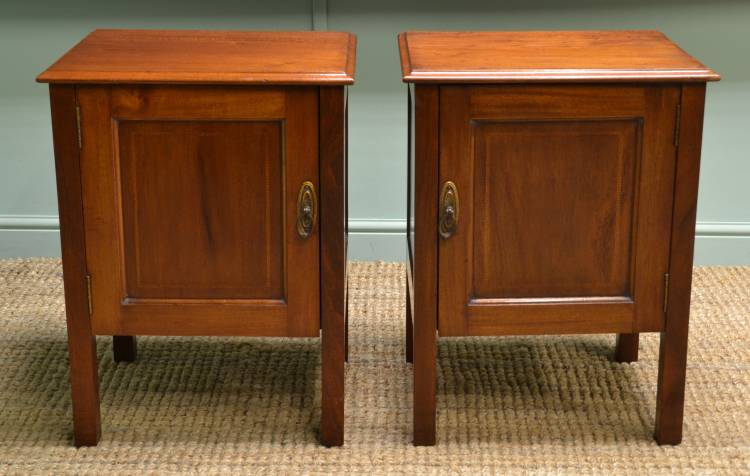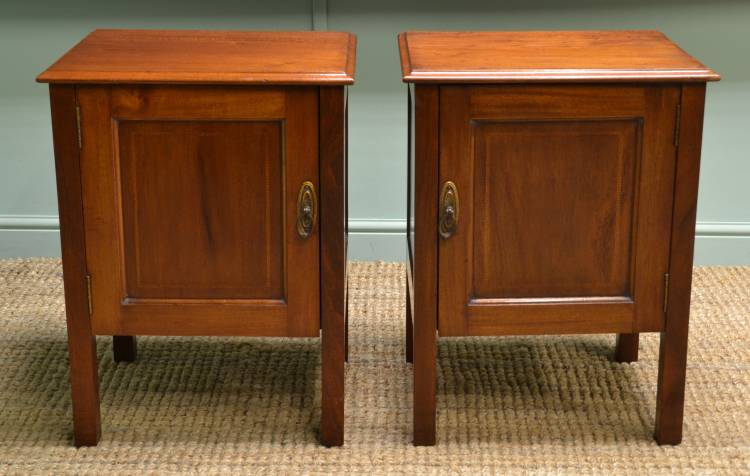 These pair of Art Deco bedside Cabinets are not only made from wonderfully figured walnut but are a true pair! They have bow fronts and curved edges with a single drawer to be found above a cupboard door, both having iconic Art Deco design original handles. The interior of each cupboard has a single shelf and the door fronts are beautifully quarter veneered. They stand on plain plinths and are a light golden shade of walnut.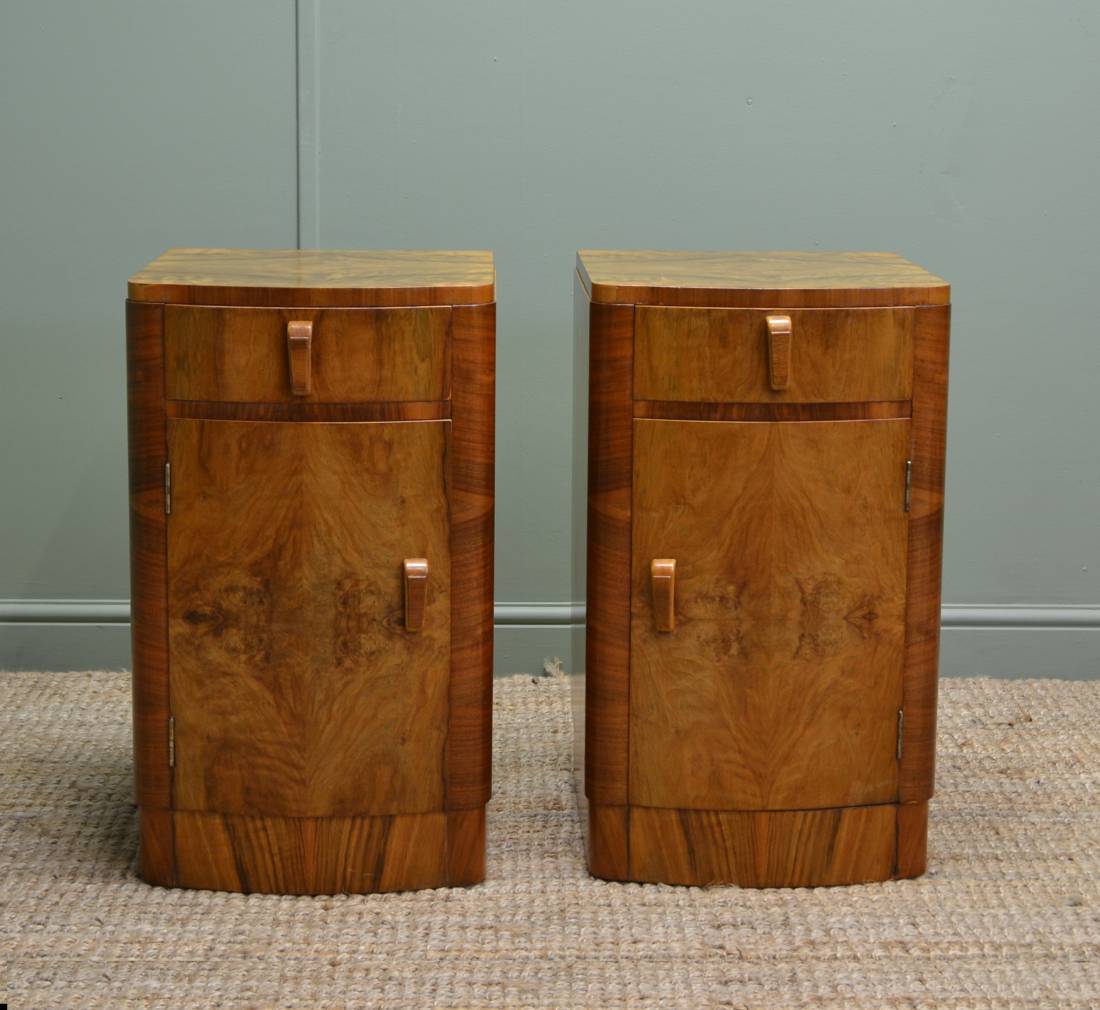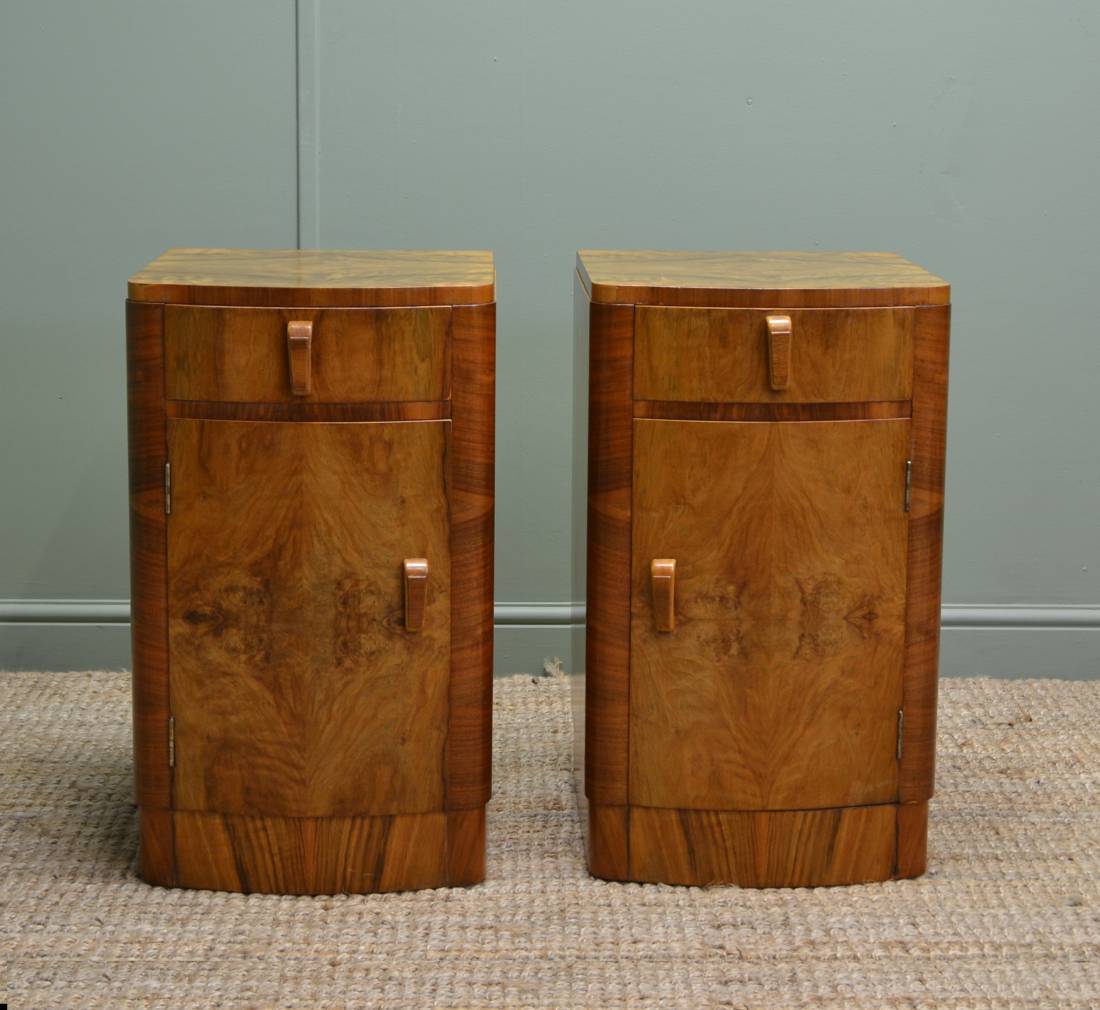 This pair of Victorian Antique Beautifully Figured Mahogany Bed Side Tables are in the Regency design with delightfully figured rectangular tops above two mahogany lined drawers with boxwood string inlay and brass handles. They both stand elegantly on four tapering legs and are a rich dark shade of mahogany. Designed originally as bedside tables they would also prove to be practical and stylish side tables in a living space.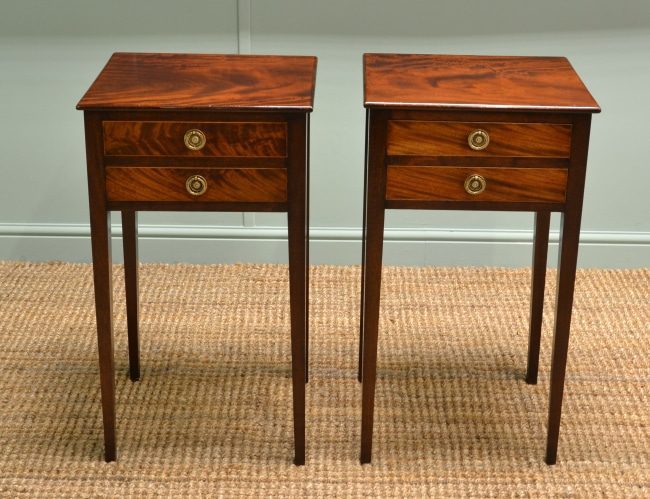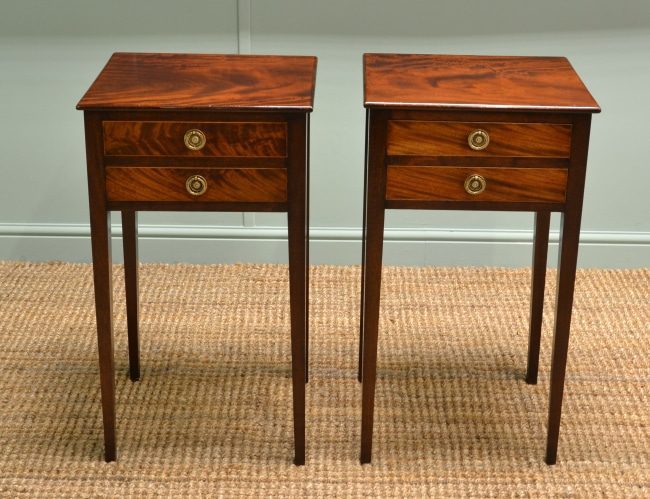 This true Pair of Edwardian Walnut Antique Bedside Cabinets have a central cupboard door with moulded edges and a brass handle.
This Unusual Pair of Arts & Crafts Antique Ash Bedside Cabinets still retains the original slatted back boards. They stand on slightly tapering legs and the ash is a lovely warm light shade, a look often mistaken to be oak by the untrained eye.
This Quality Georgian Mahogany Antique Cabinet circa, 1800 would make the ideal bedside or lamp side table. It has a beautifully figured top with shaped sides and elegantly cut out carrying handles. The two cupboard doors have beautifully figured flamed mahogany oval panels and boxwood string inlay, sitting above a smaller working oak lined drawer and deep double pull out drawer all with turned handles. This superb antique is full of the charm and character that you can expect from a piece over two hundred years old.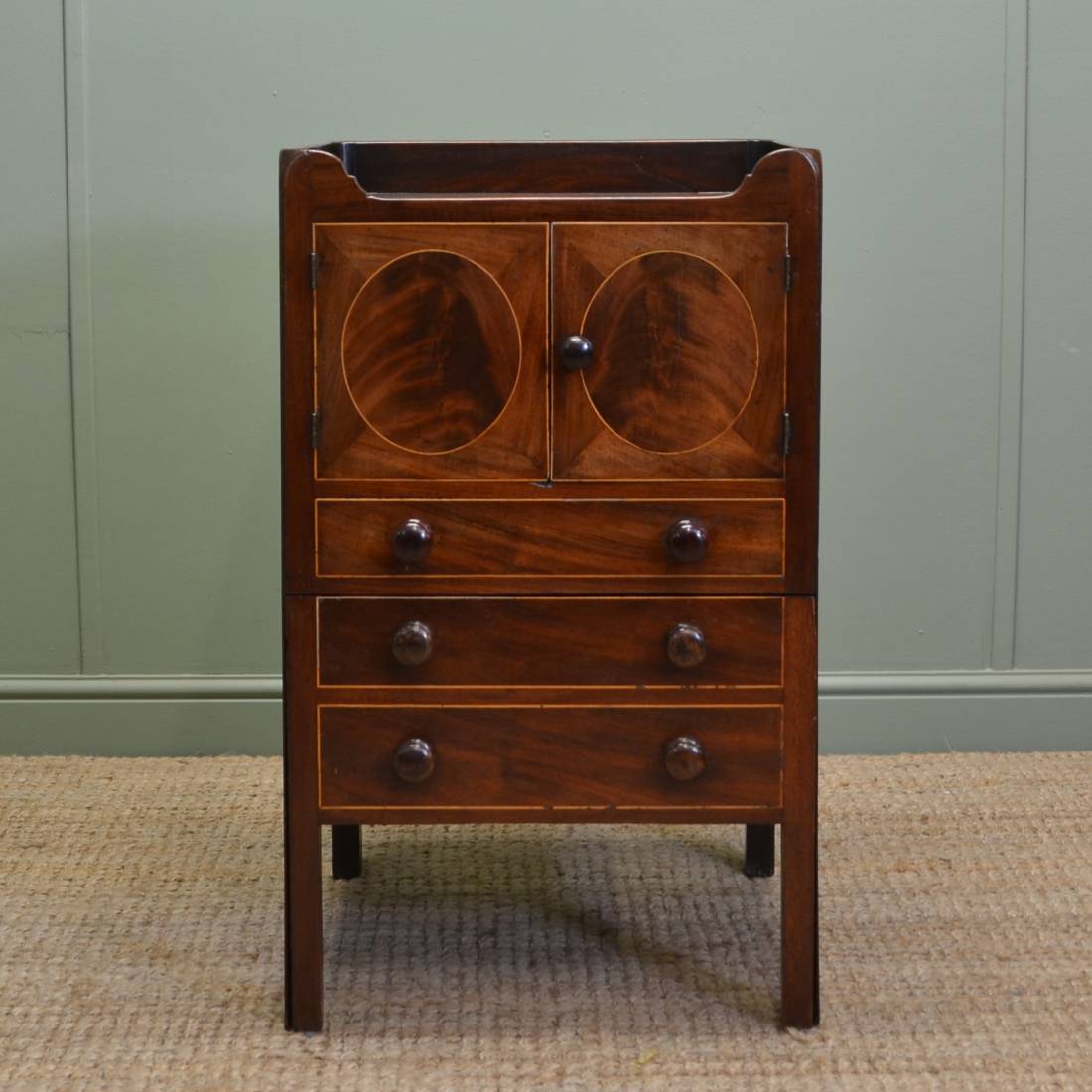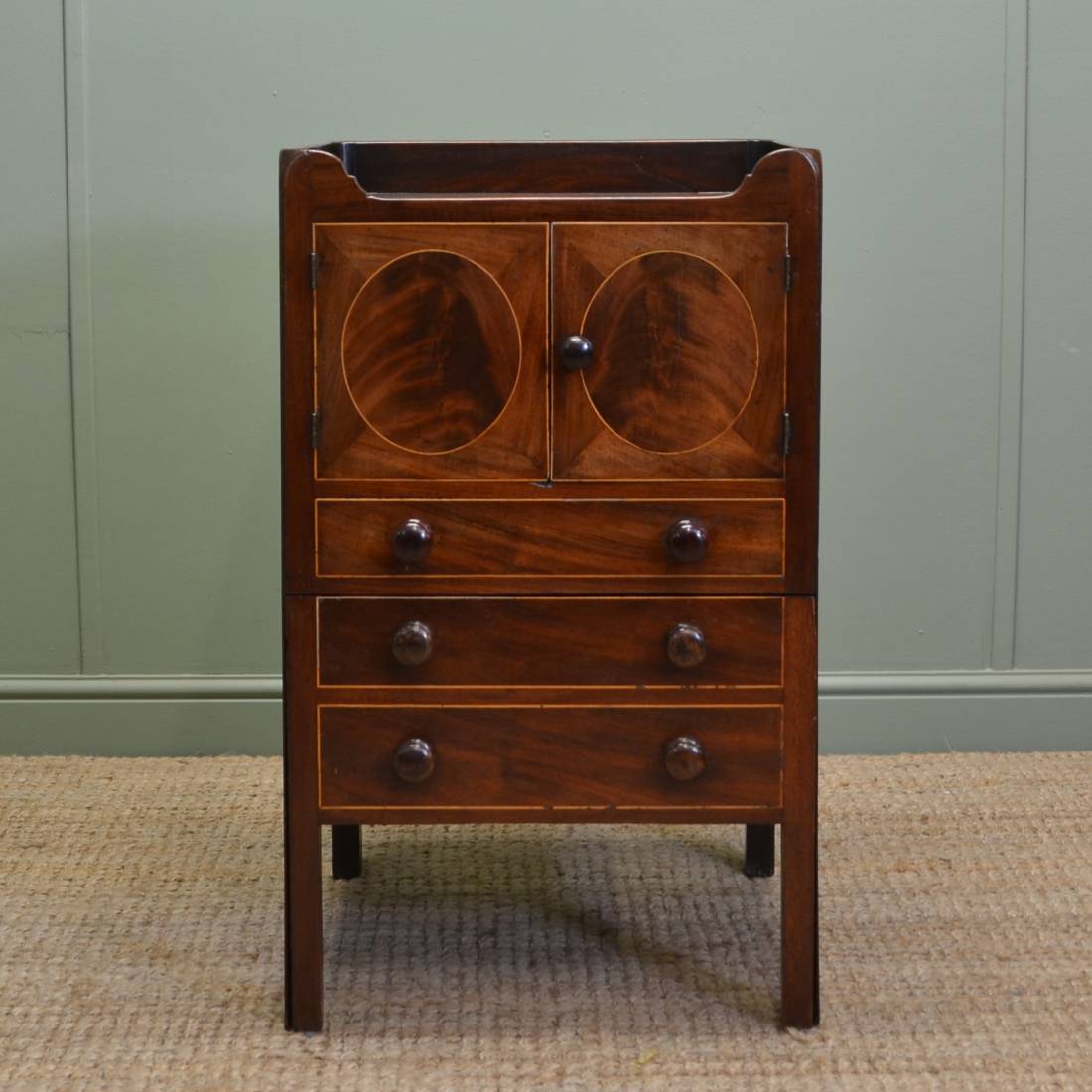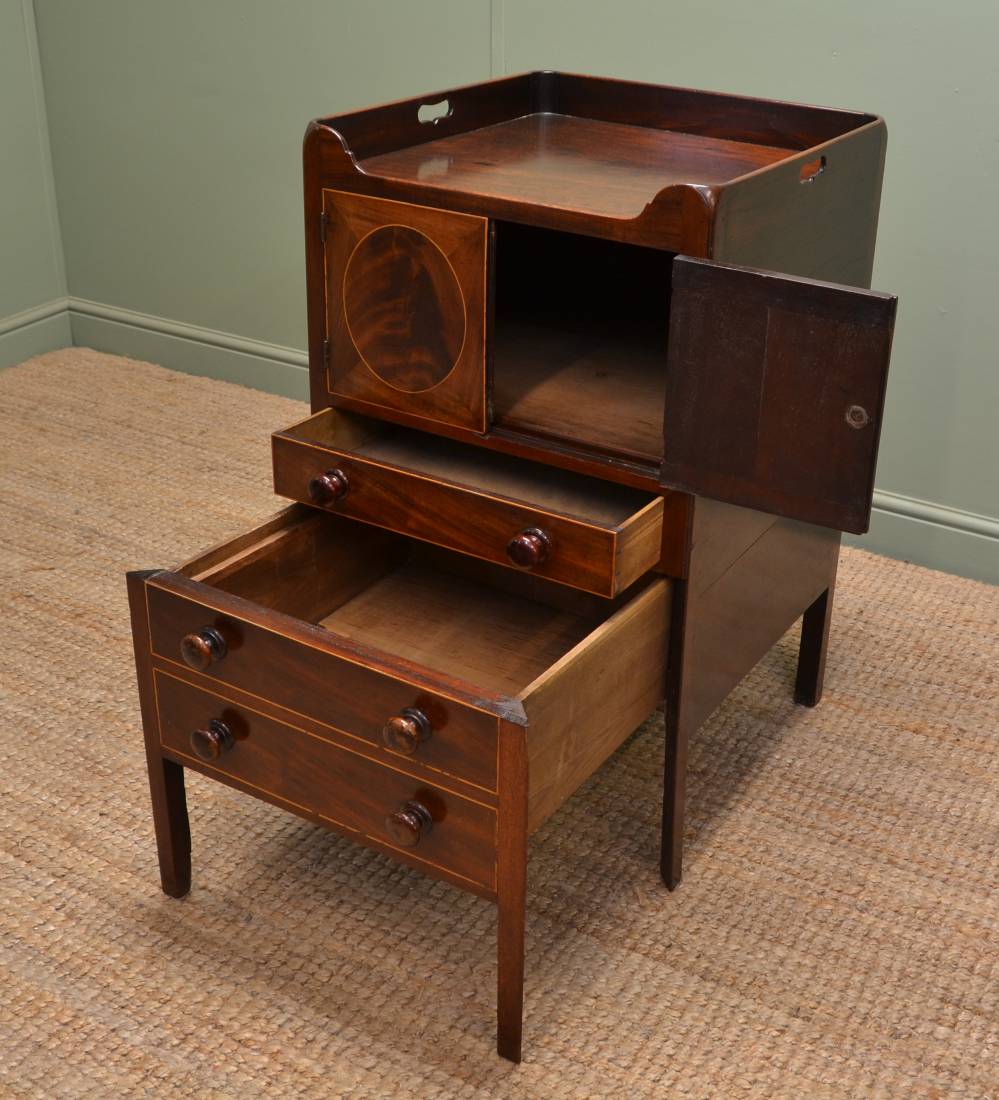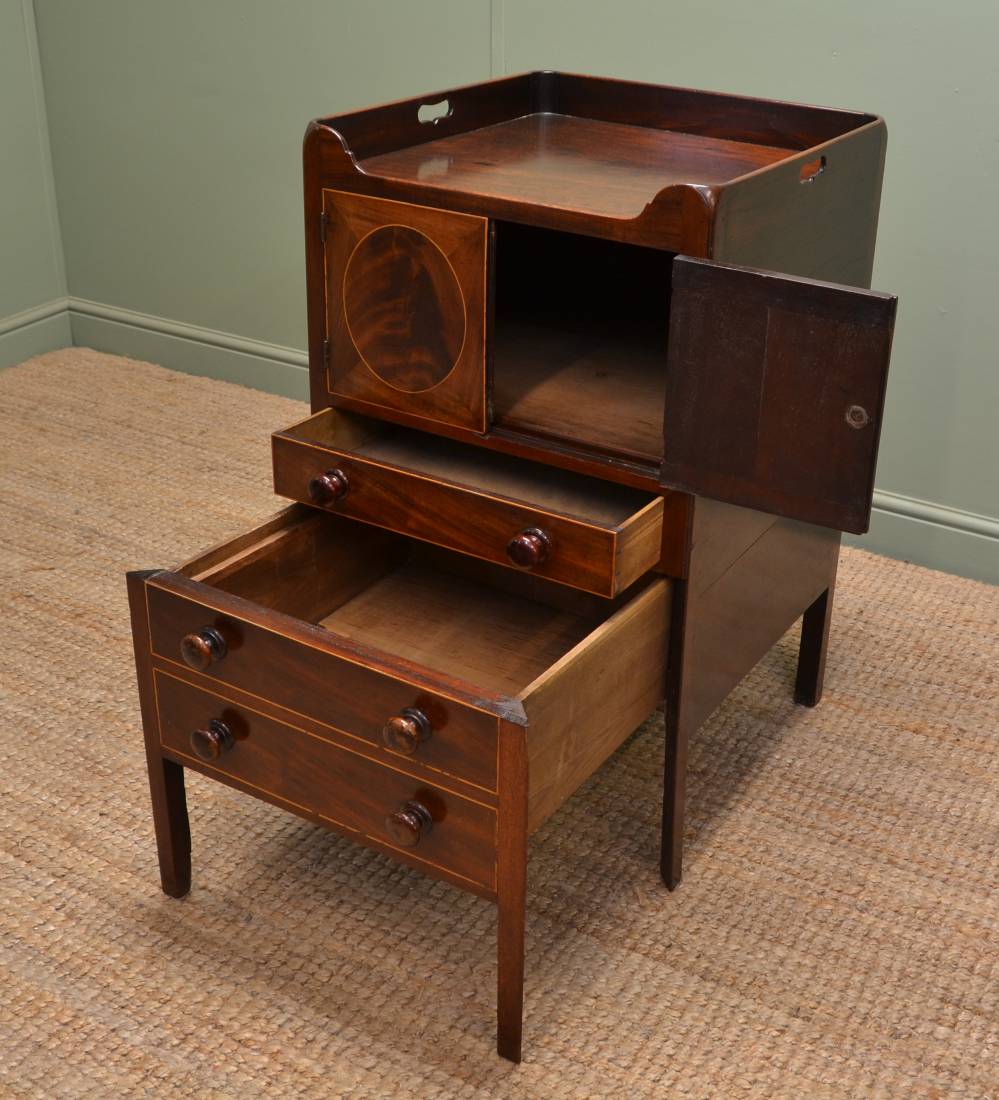 These bedside cabinets have marble tops with rounded corners and are a lovely colour that tones well with the oak. The cabinets themselves have a drawer over cupboard door with original brass handles and central panel with rounded moulded edges. The interiors still retain the original marble. The cabinets stand on elegant cabriole legs with attractive carved detailing to the hip.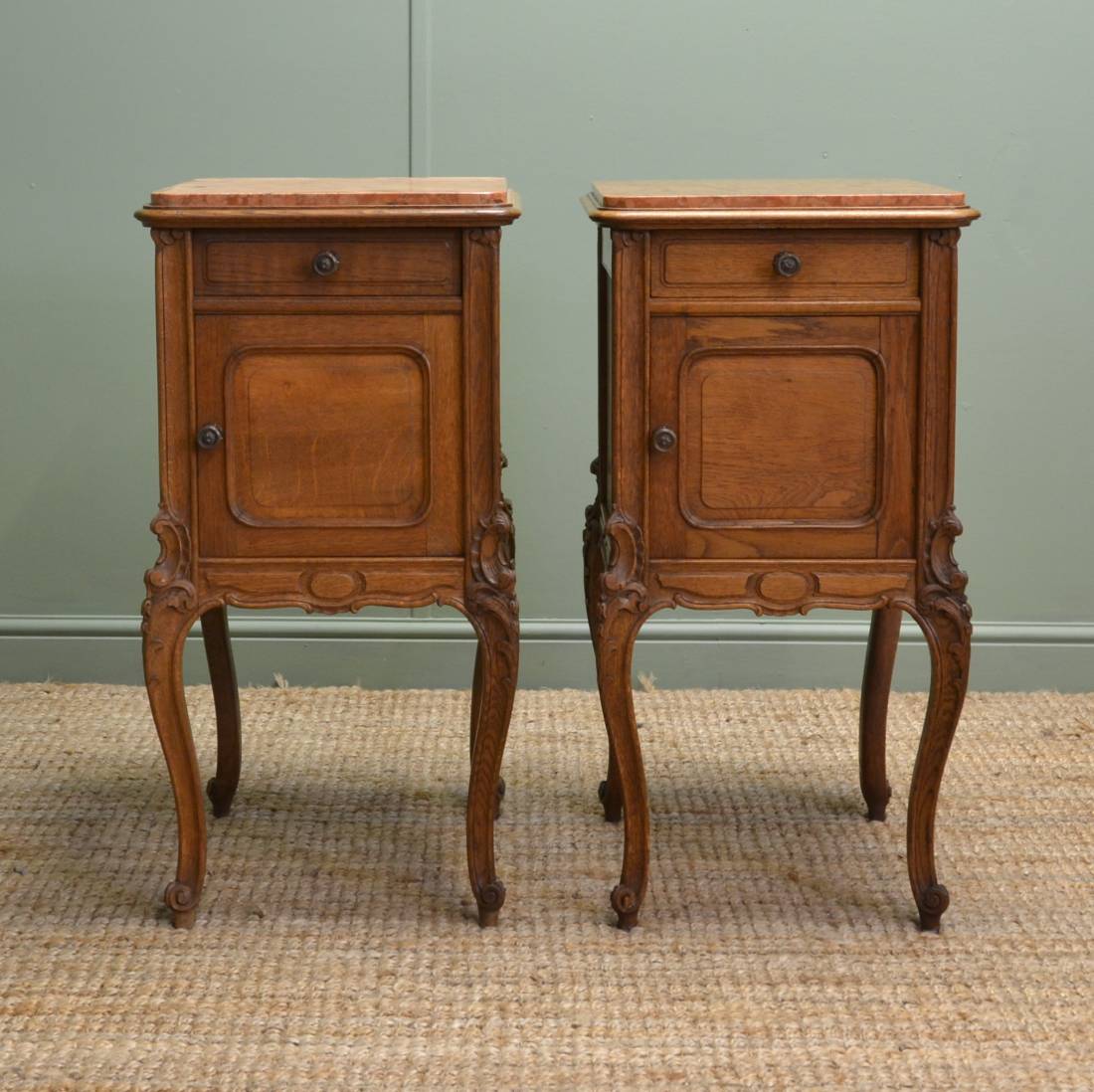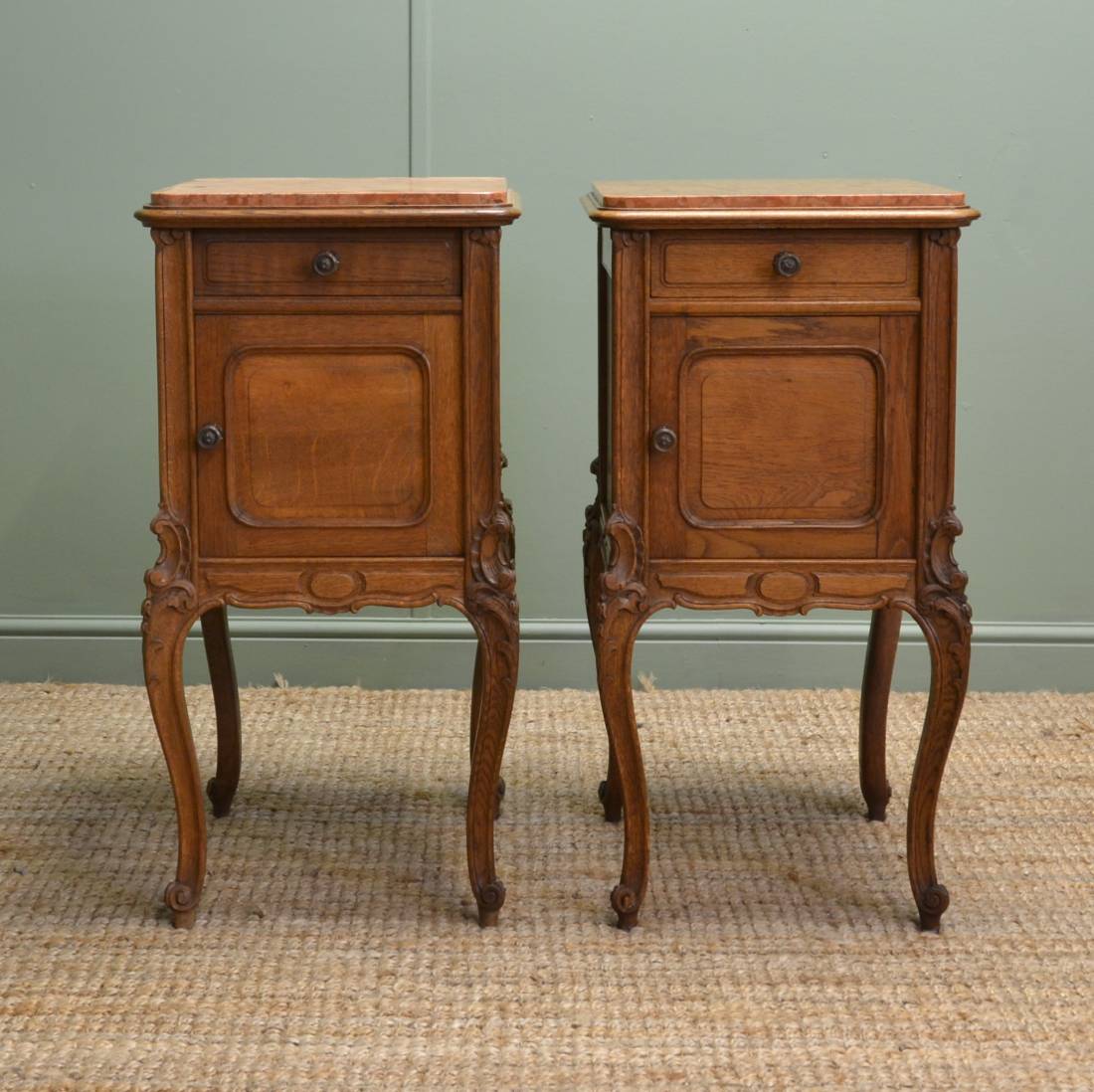 This rare pair of Edwardian antique bedside tables date from around 1910 and are made from birch. They have unusual shaped backs with a small shelf above moulded tops and a frieze drawer with brass knobs. The antique tables stand on four beautifully turned legs and are a golden shade of birch.