Some previous examples we have sold include this antique centre table dating from around 1840 in a rare design made from yew and walnut with delightfully small proportions. The circular moulded top has a rare segmented design with a decorative circumferential inlaid banding. The top tilts and stands on a beautifully turned pedestal with circular base and scrolled legs with small castors.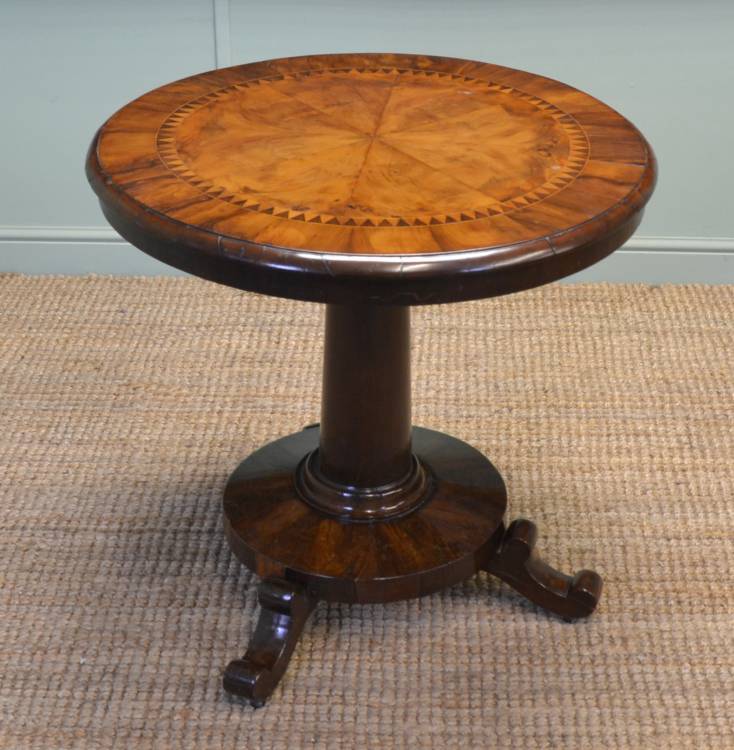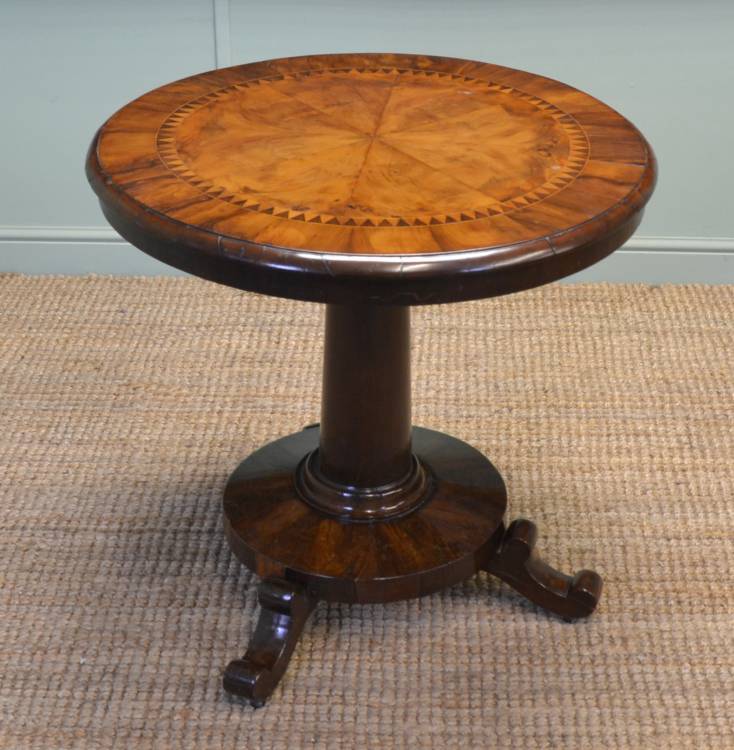 This antique centre table is from the Regency period and is made from a gorgeous rosewood. It has splayed sides with delightfully turned uprights and cross stretchers. The antique table stands on four elegantly carved scrolled feet with brass castors.
This ornate 19th Century antique Inlaid Centre Table has an oval in shape top, made from very attractive burr walnut and dates from around 1860. The top is strikingly figured with quarter veneered sections and displays attractive cross banding along with boxwood and ebony string inlay. The eye is then drawn to a central, beautifully inlaid, decorative panel. The top rests on skilfully turned reeded upright supports with a cross stretcher and decorative finials. The table stands on four out swept legs with scrolled carved feet having white porcelain castors. This piece of history has been expertly crafted by a true artisan as demonstrated in the quality of wood and finish achieved. It comes complete with the charm and character only found in an authentic antique.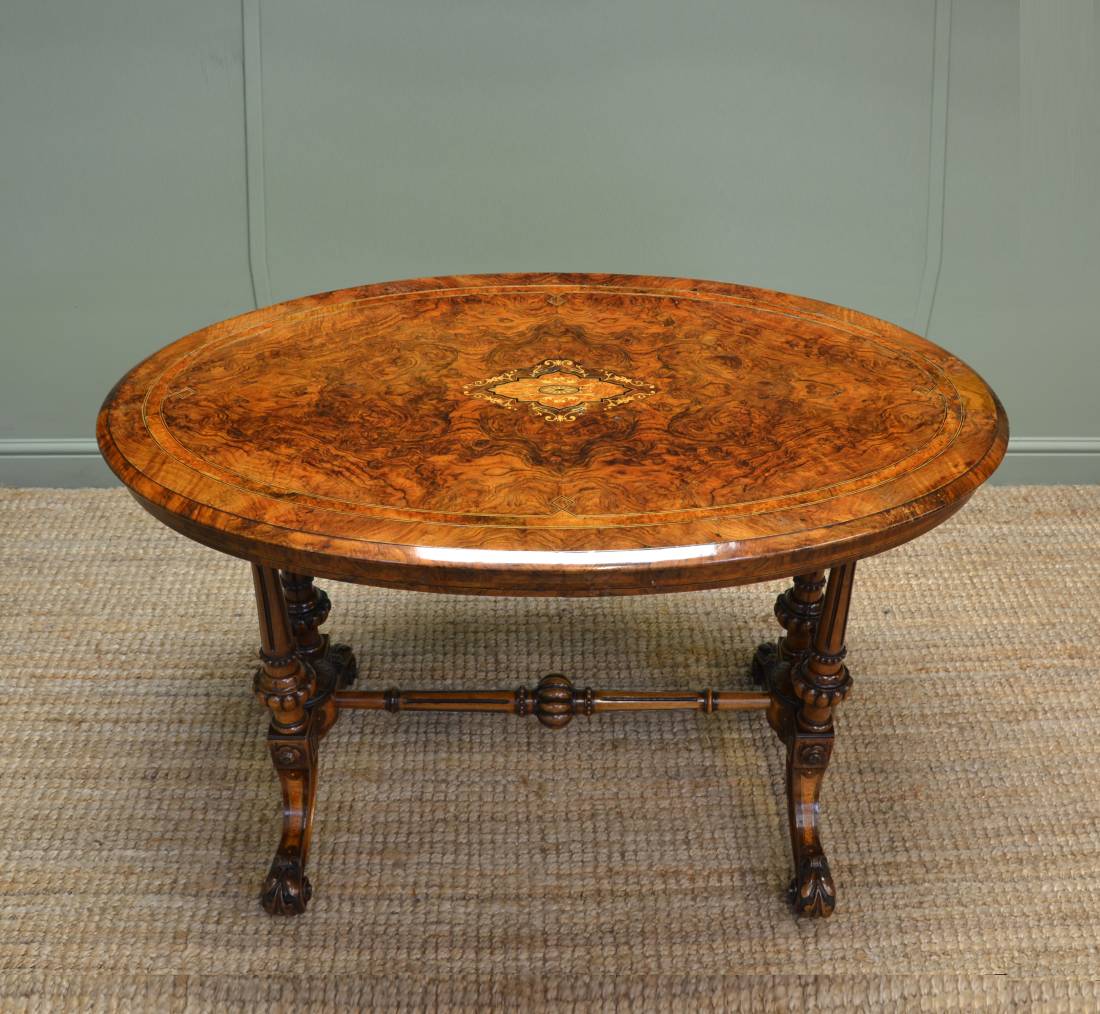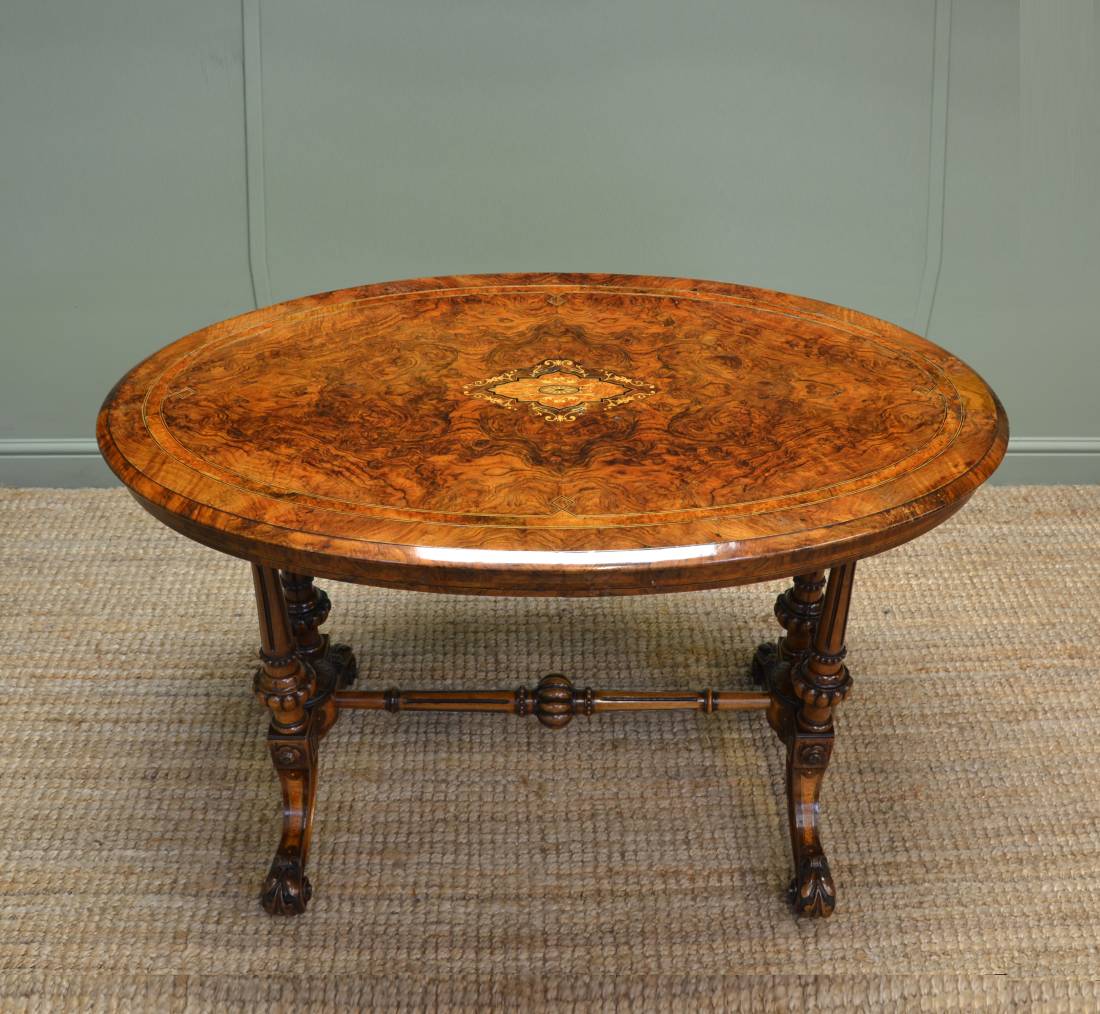 Built by a true Victorian craftsman, this striking centre / side table circa, 1870 has the most striking figured walnut top with sycamore cross banding and elegant inlays. The top section is moulded with a rounded edge and decorative brass trim.