Antique Oak Coffer
Here are a few examples we have previously sold, like this Beautifully Carved Inscribed antique Oak Coffer. Dated 1729 and inscribed with the initials 'I.H', this coffer has a wonderfully carved leaf and floral decoration. It has a lift up lid above finely carved and unusual decorative panels with borders and stands on raised legs. It has a panelled back and sides and is of pegged construction.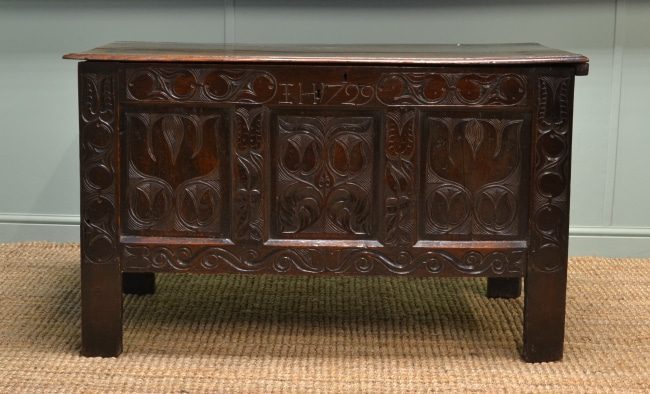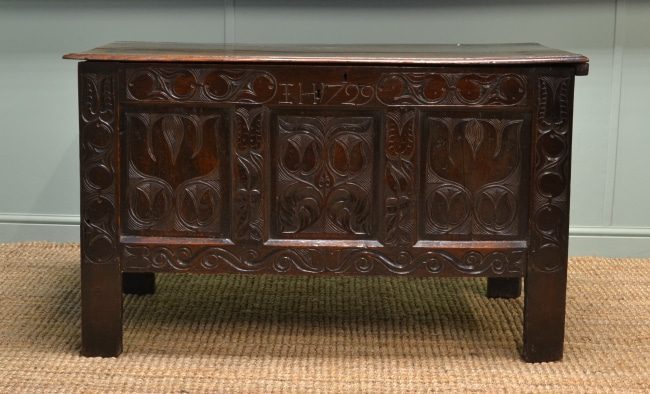 This is a really early example called a Six Plank Antique Coffer. It oozes character and has early pin hinges. The front has a simple moulded edge and displays a rustic iron locking plate. It stands on tall feet and is of period pegged construction. At approximately 350 years old this antique coffer is full of charm and character with the expected old repairs in a piece of this period.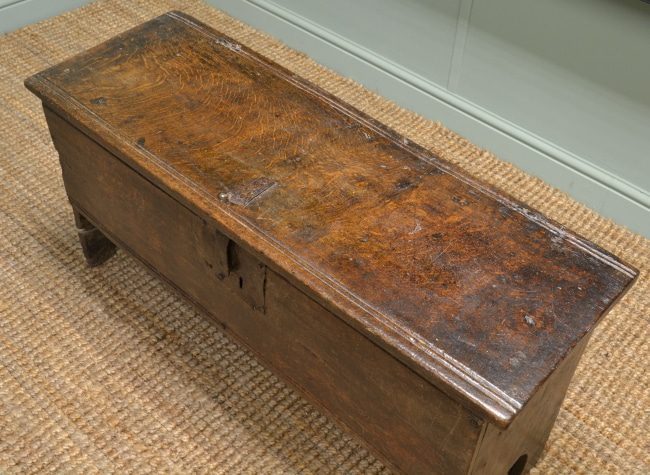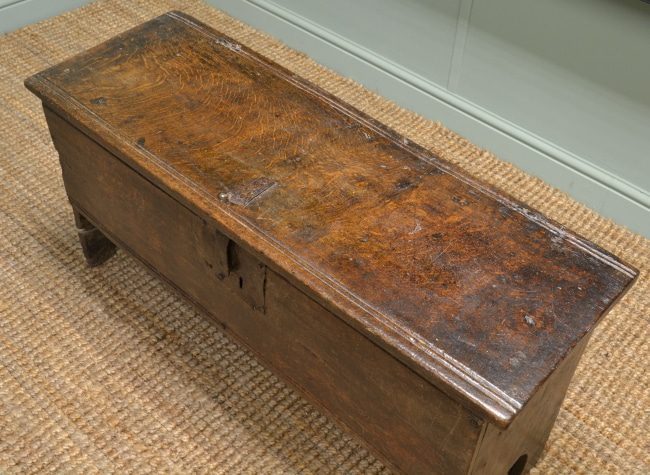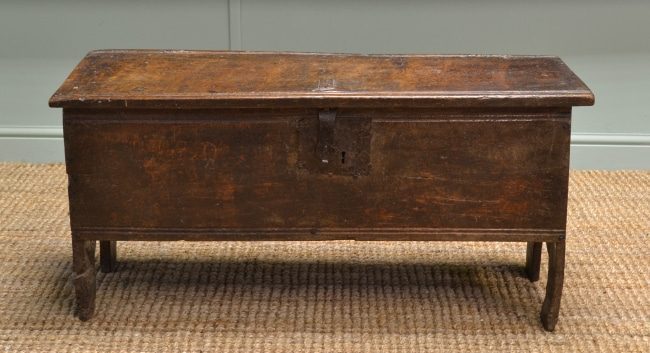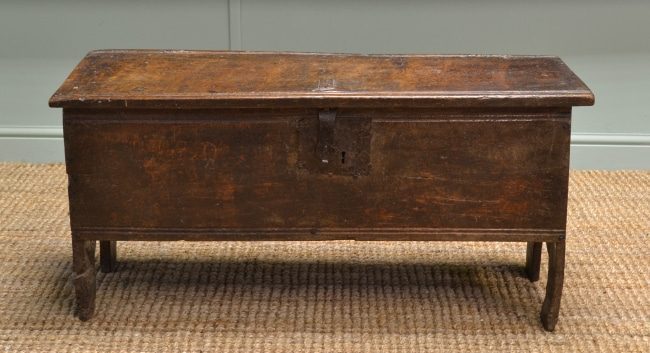 This 18th Century Period Oak Coffer, would make the ideal bedding box and is a lovely warm shade of oak. It has raised fielded panels on both the lid and front along with moulded edges and the oak grain is beautifully figured.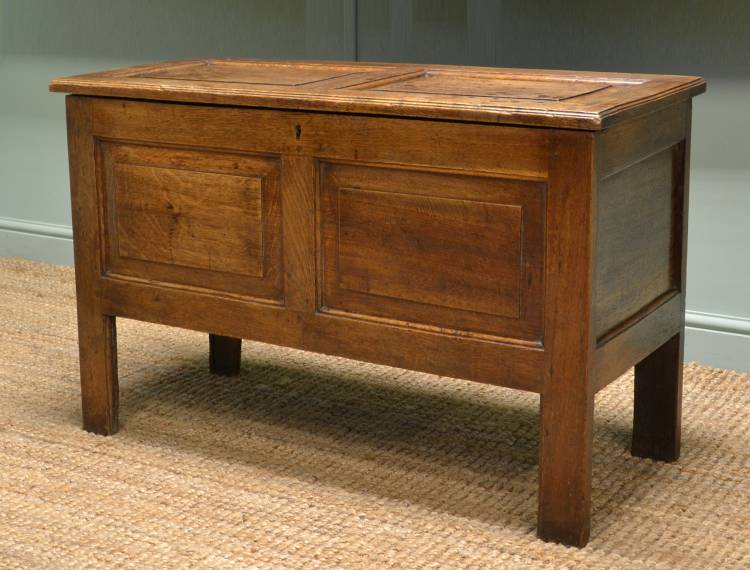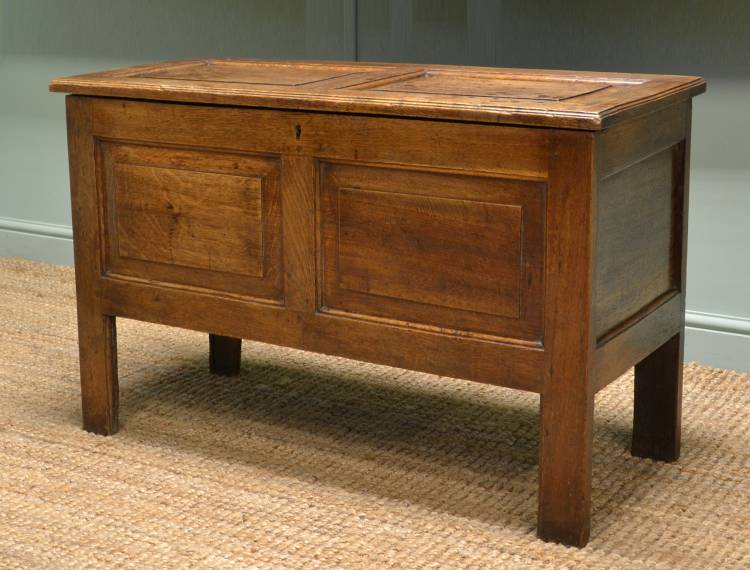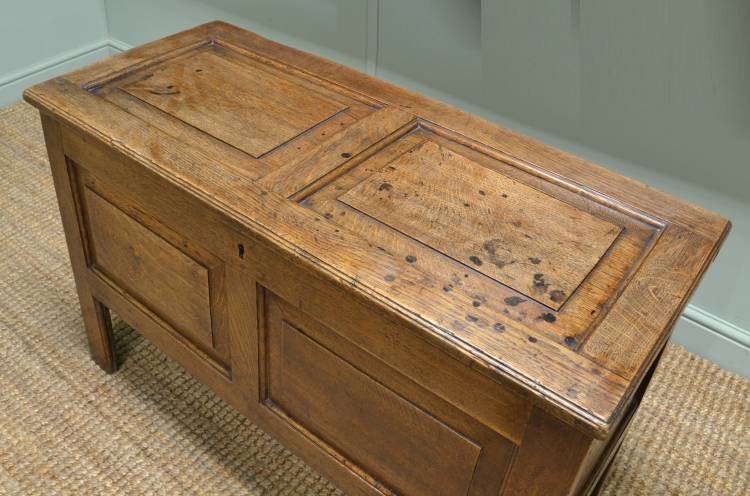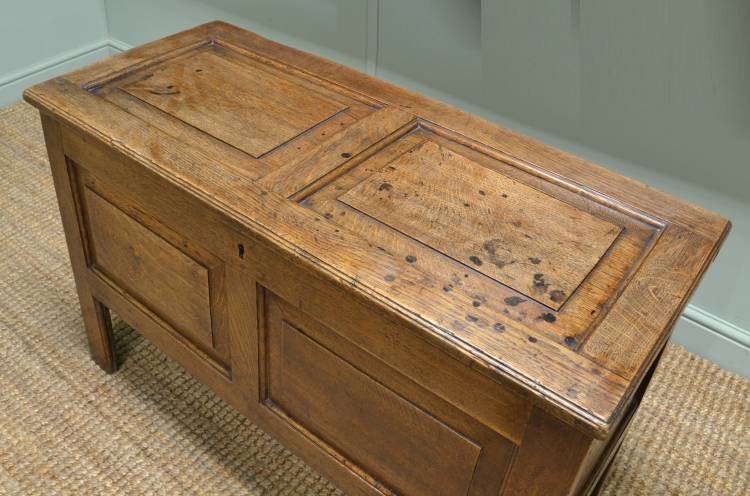 This Rare 17th Century Oak Coffer of the classic six plank design and still stands at its original height! Designed originally as a travelling chest and seat this coffer is of a six plank design has been finished with simple decorative edges. It still has the original iron locking plate and hinges. Its key attraction is the fact it still stands at its original height making it quite a rare find as most coffers of this age have suffered damage to their supports and have consequently had to have their feet sawn down.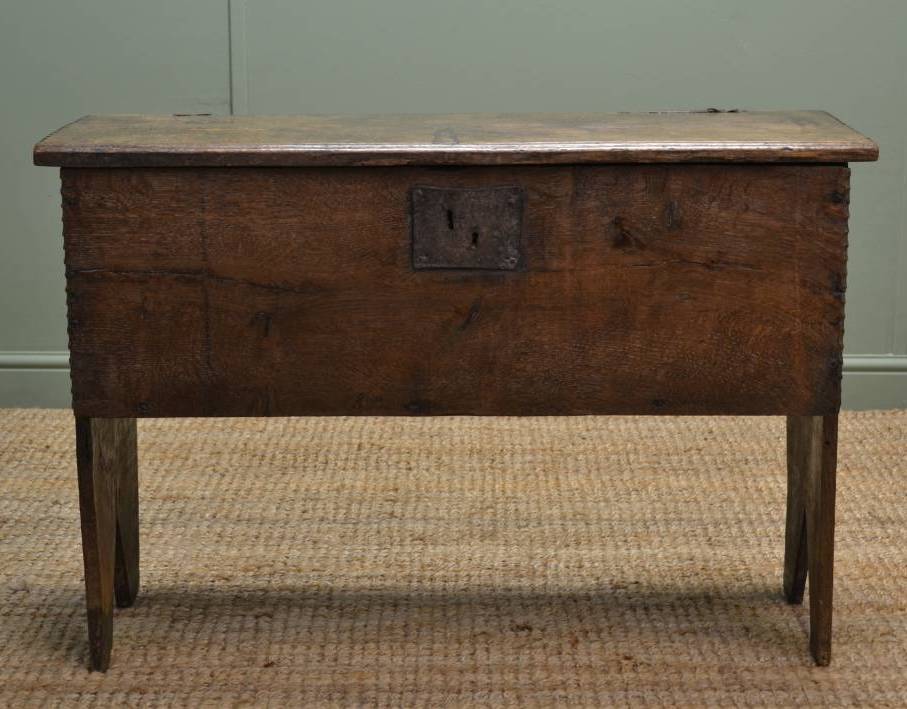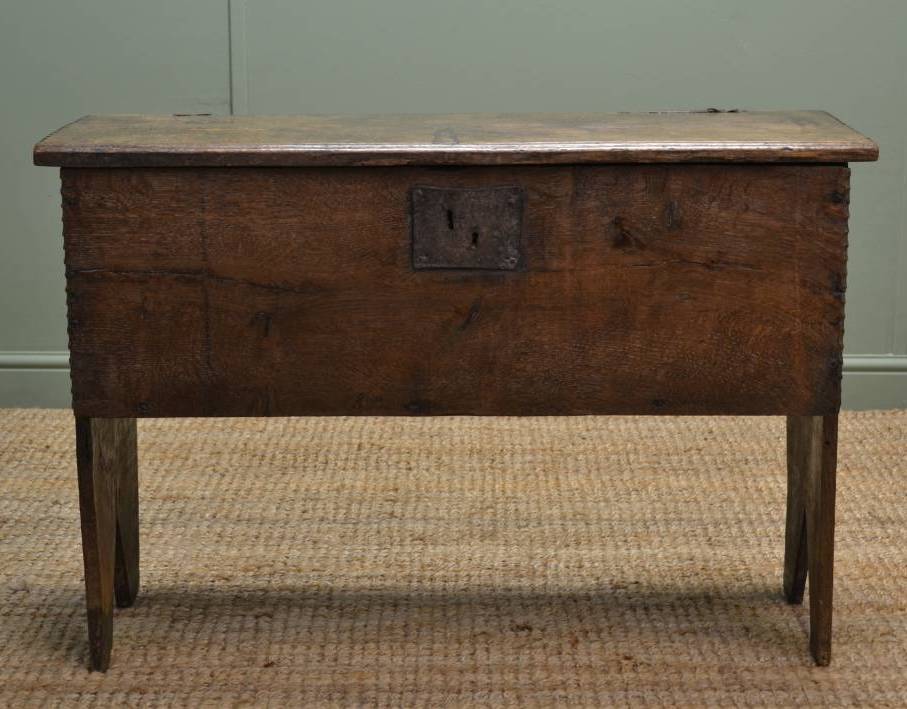 This Coffer has unusual Geometric Detailing. It dates from the period of William III and the moulded top has the original thumb moulded edge and sits above the geometric design moulded front. With panelled sides and back and sitting on raised feet it is a very attractive solid period piece and stands at the ideal height to place a TV on? It is of the original pegged construction and benefits from later hinges making it a very usable storage solution.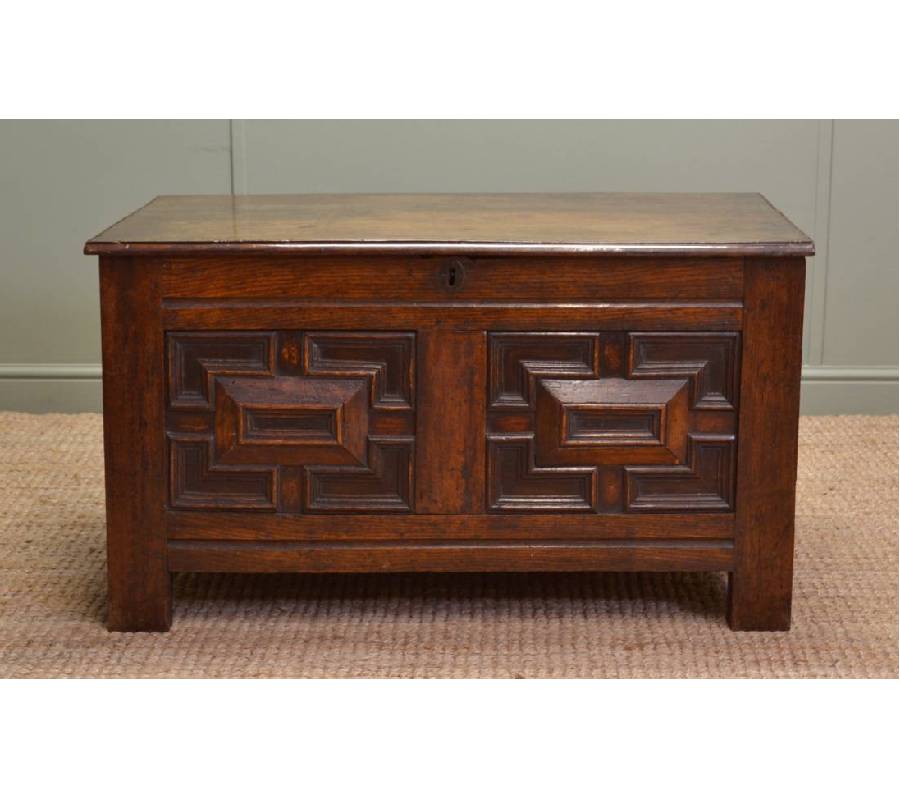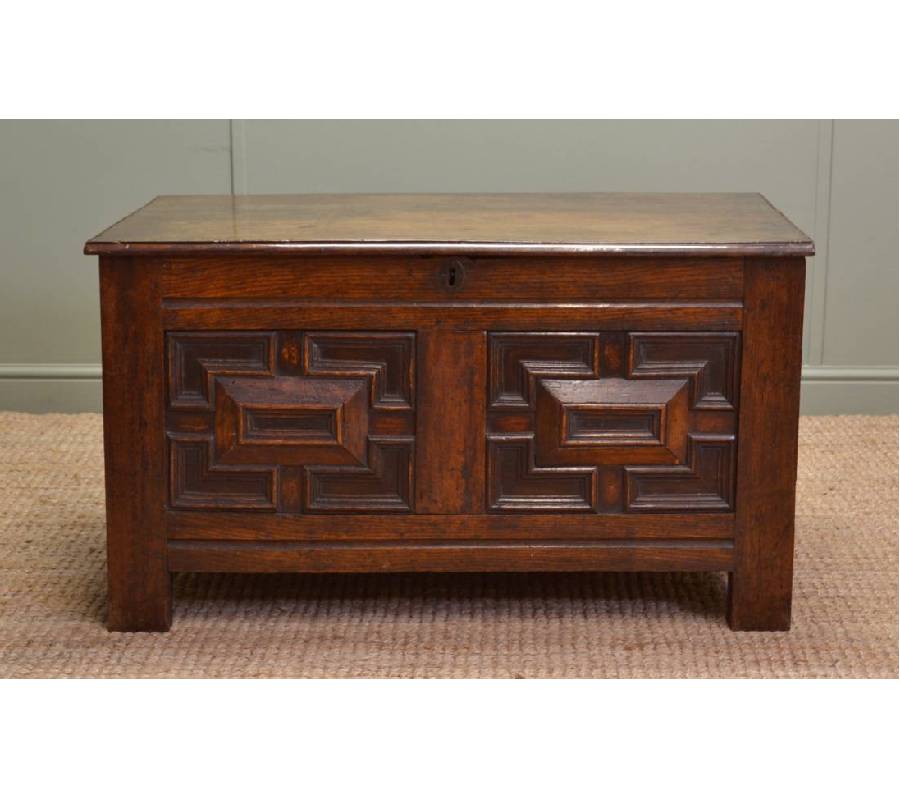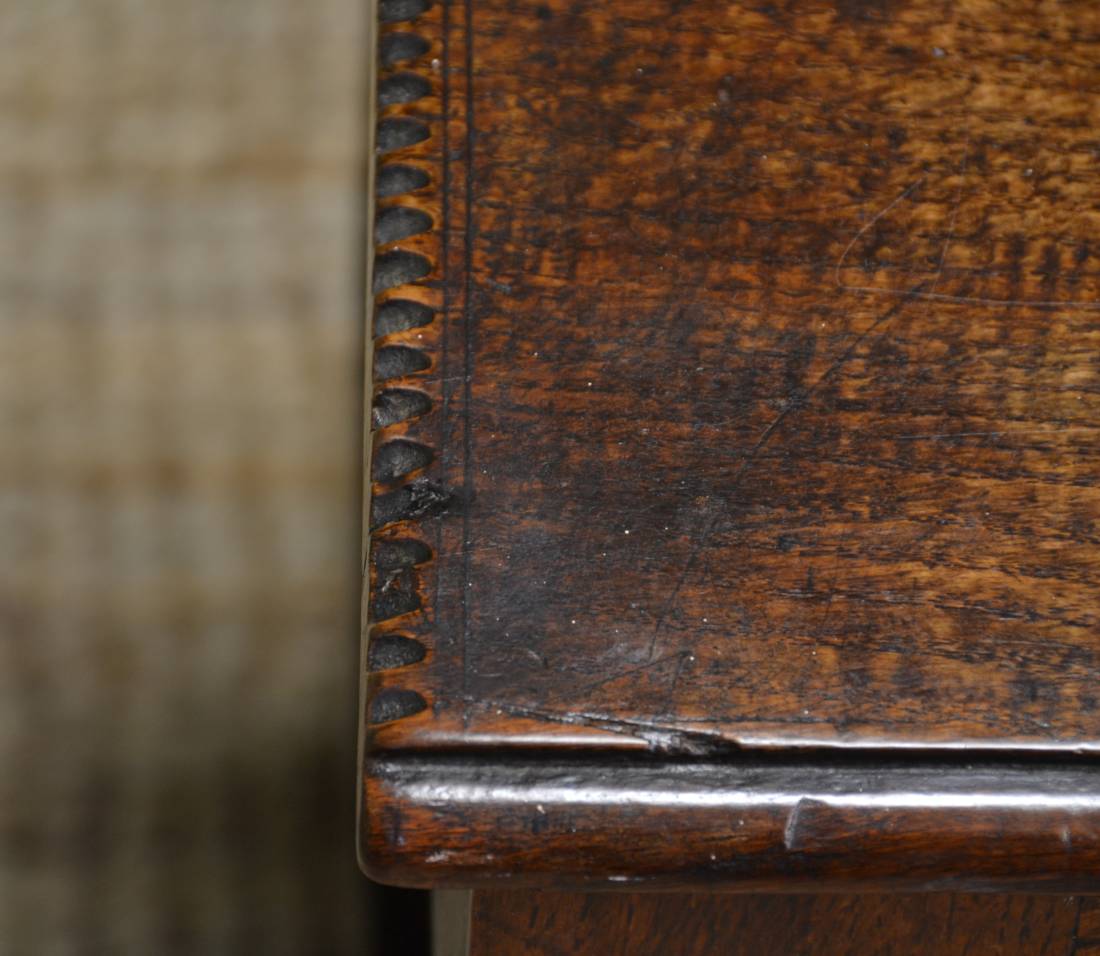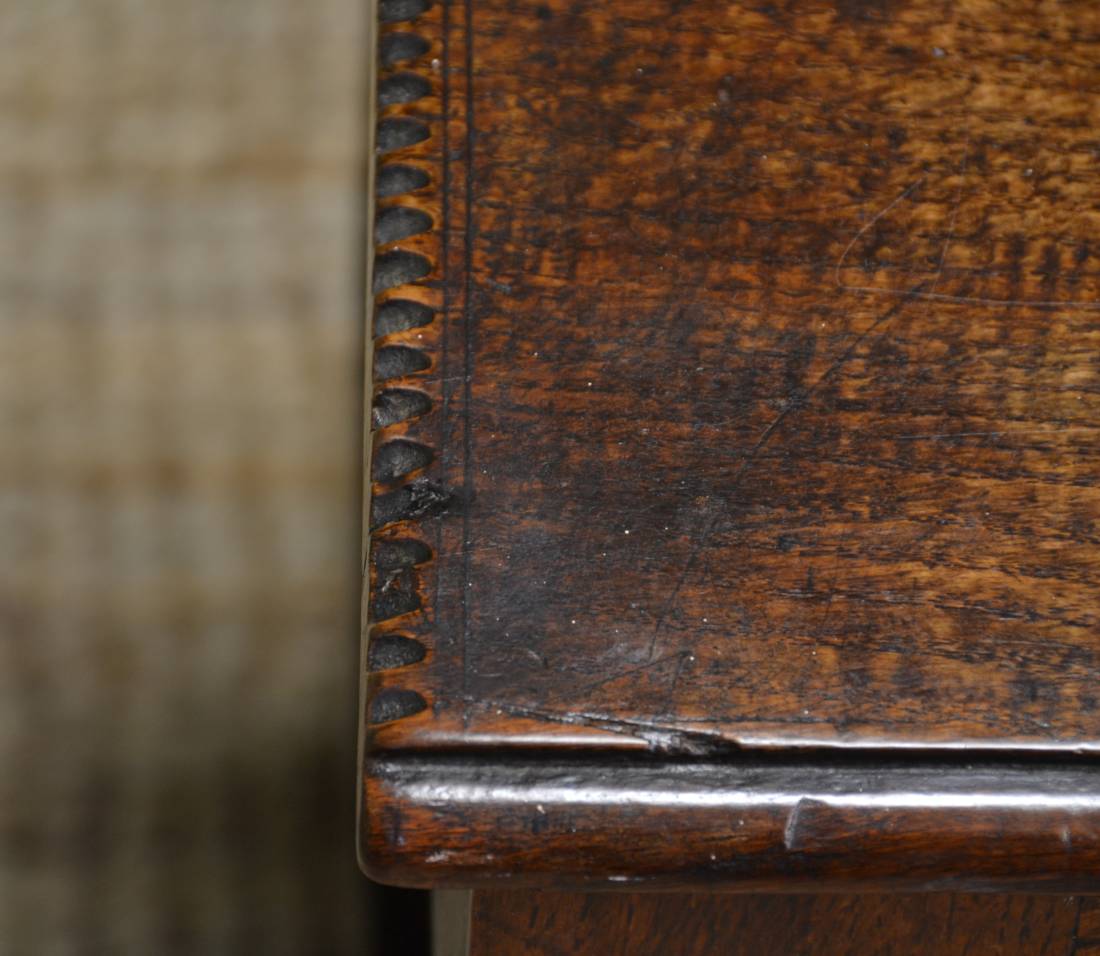 This example has a key and working lock along with a charming iron locking plate.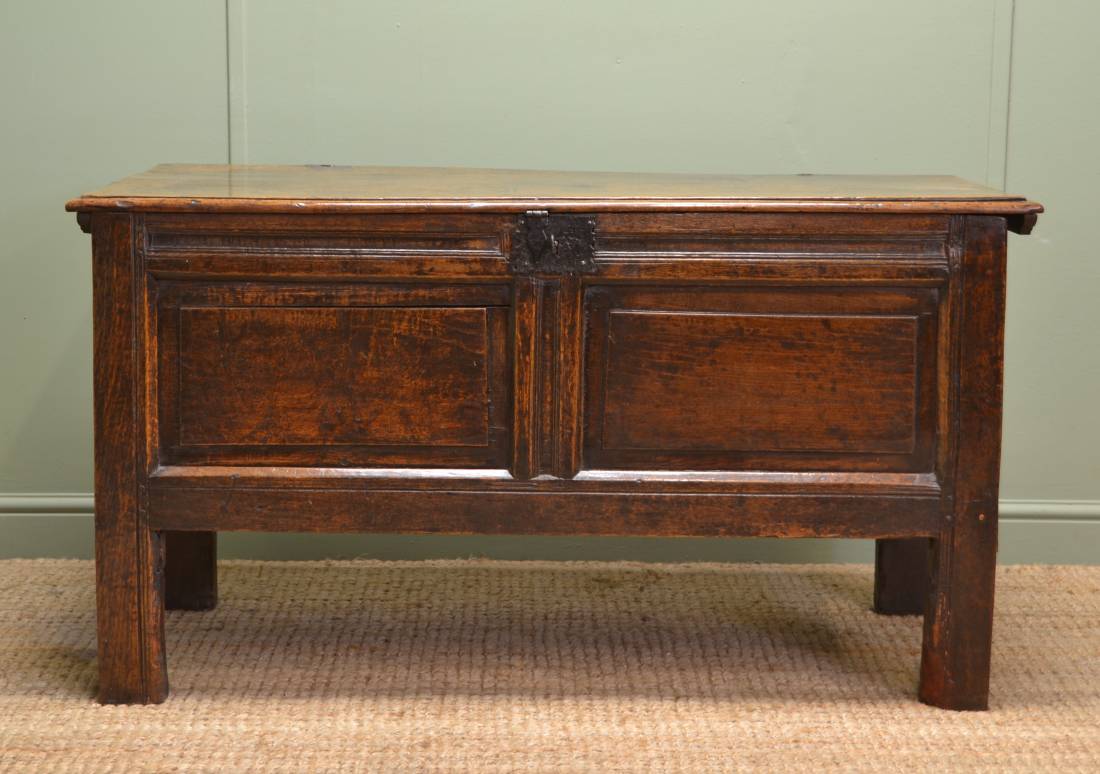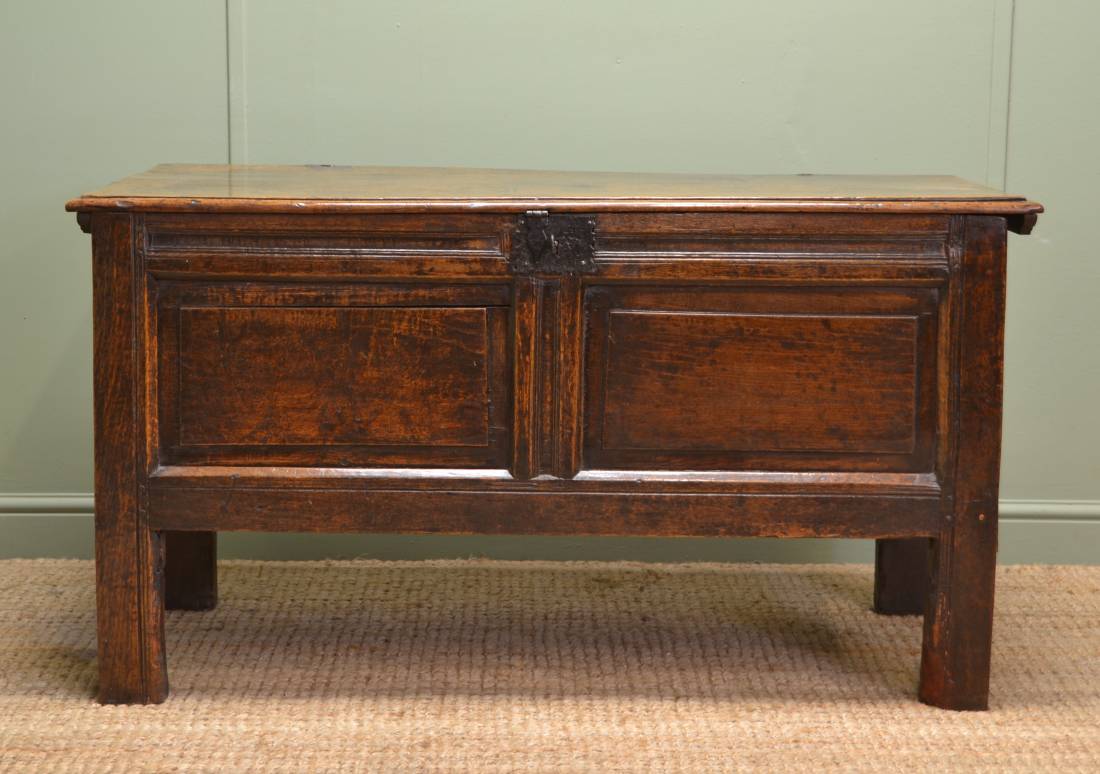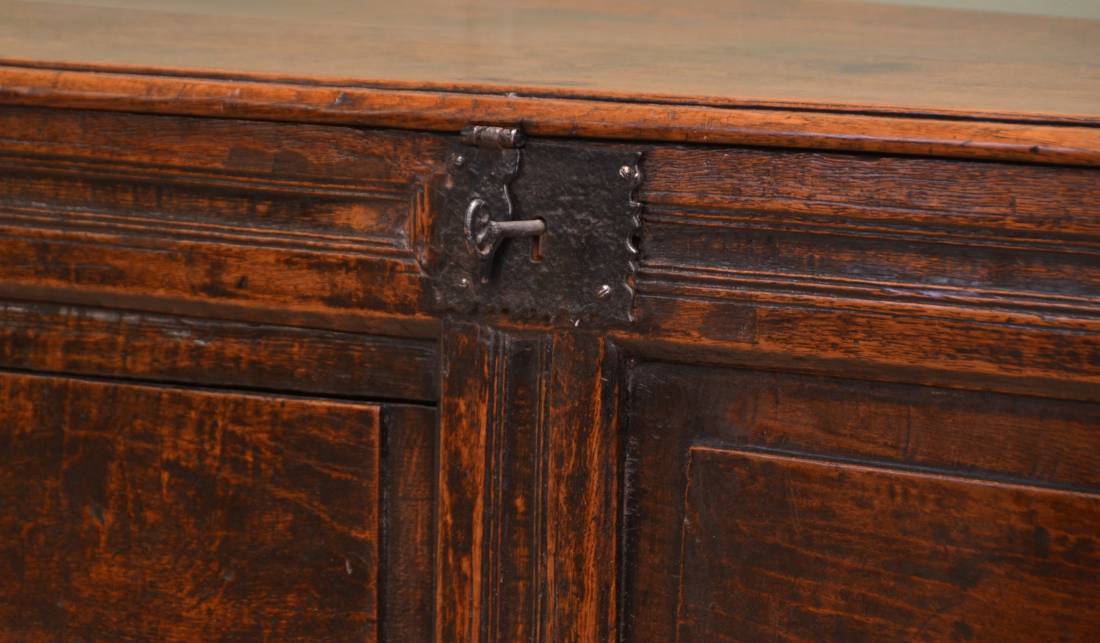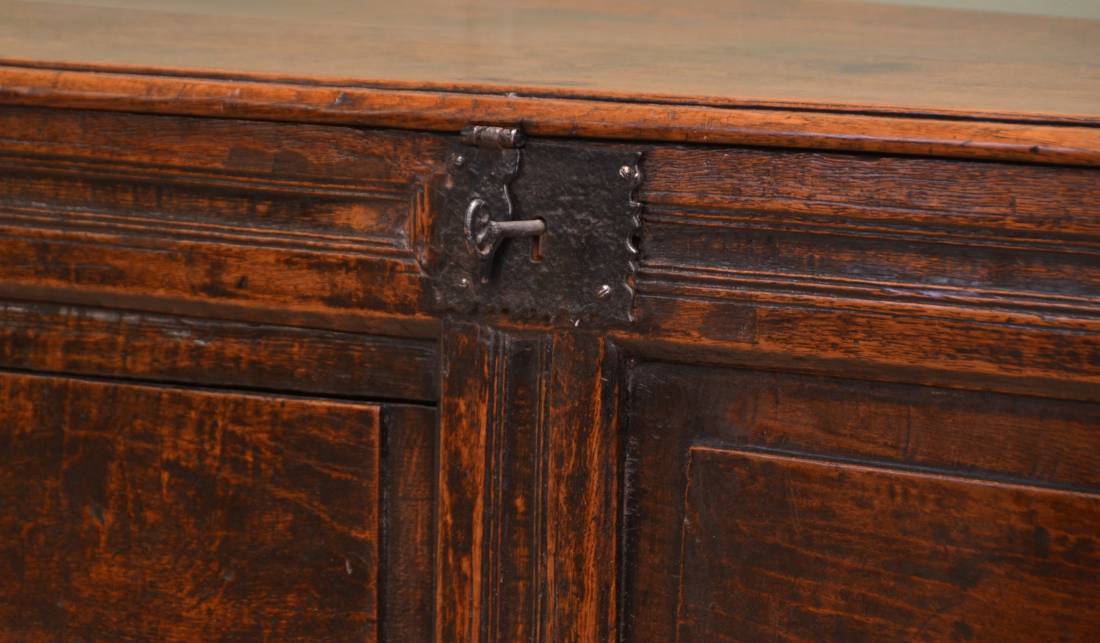 This antique Georgian Lancashire chest dates from around 1770 and is constructed from the finest quality imported mahogany timbers that are no longer available to today's craftsmen. It has a low raised shaped back above a beautifully figured hinged top that opens to reveal a clean interior with the original oak base boards. The front is attractively figured and displays three over two faux drawers above four working drawers, all with moulded edges, oak linings (working drawers only!) and the original brass swan neck handles. The drawers are flanked by reeded columns with decorative inlaid banding. The piece stands on ogee bracket feet and has the original oak back boards. This substantial antique chest oozes quality, its weight being notable due to the quality of timbers used.