below are some fine examples that we have previously sold, so you can see the types we regularly have on offer –
Corner Cabinets Designed to sit on the Floor stand on shaped bracket feet like this early period Oak example with unusual centre panel construction.
Some were made in the regency style with unusual timbers like this corner cabinet with a brass gallery, brass grill doors and mirror back.
Wall Hanging Corner Cupboards were more common, usually with fitted interiors and small drawers. the best examples will have a swan neck pediment above a blind fretwork cornice. The earlier examples were far more plain and simple in design and usually made from Oak.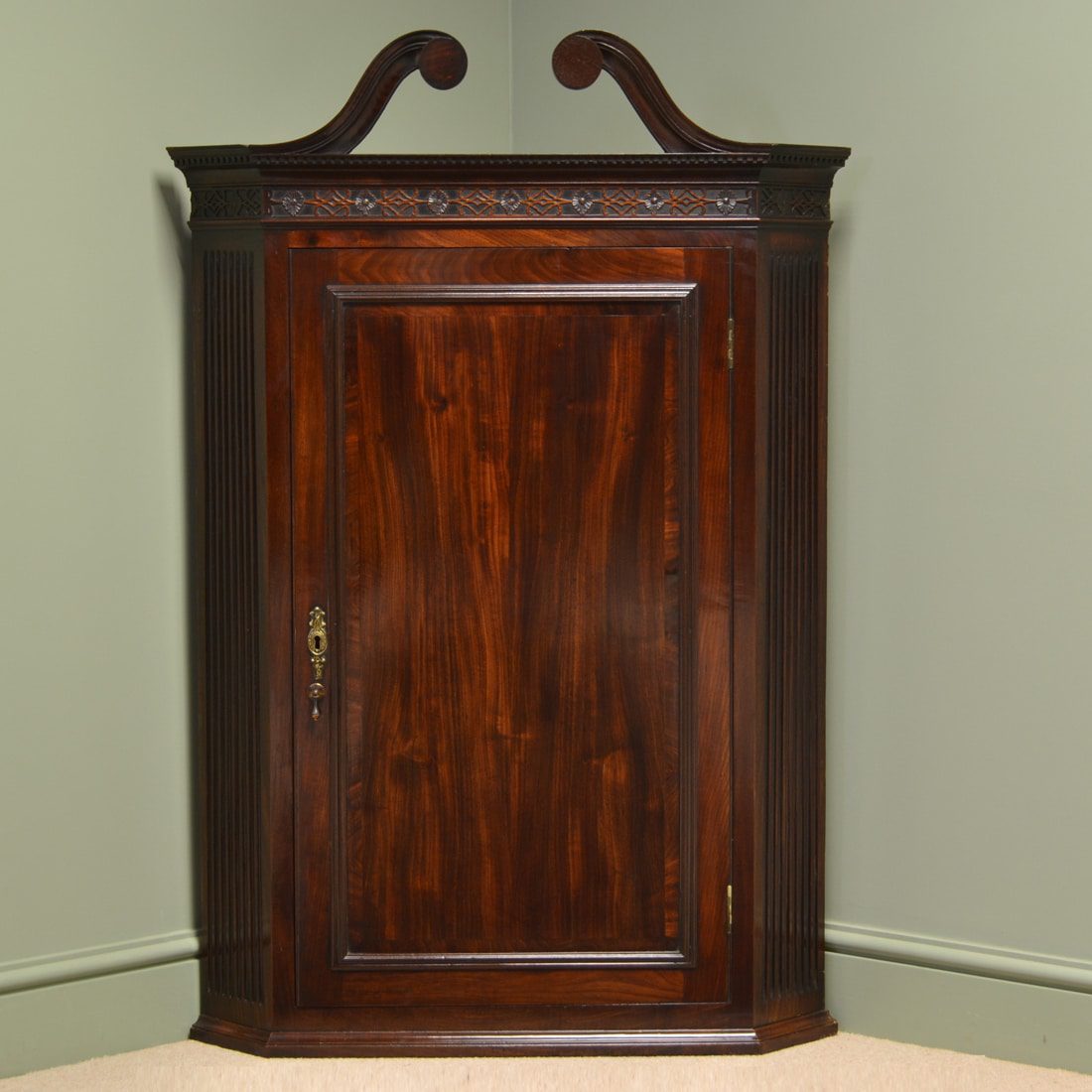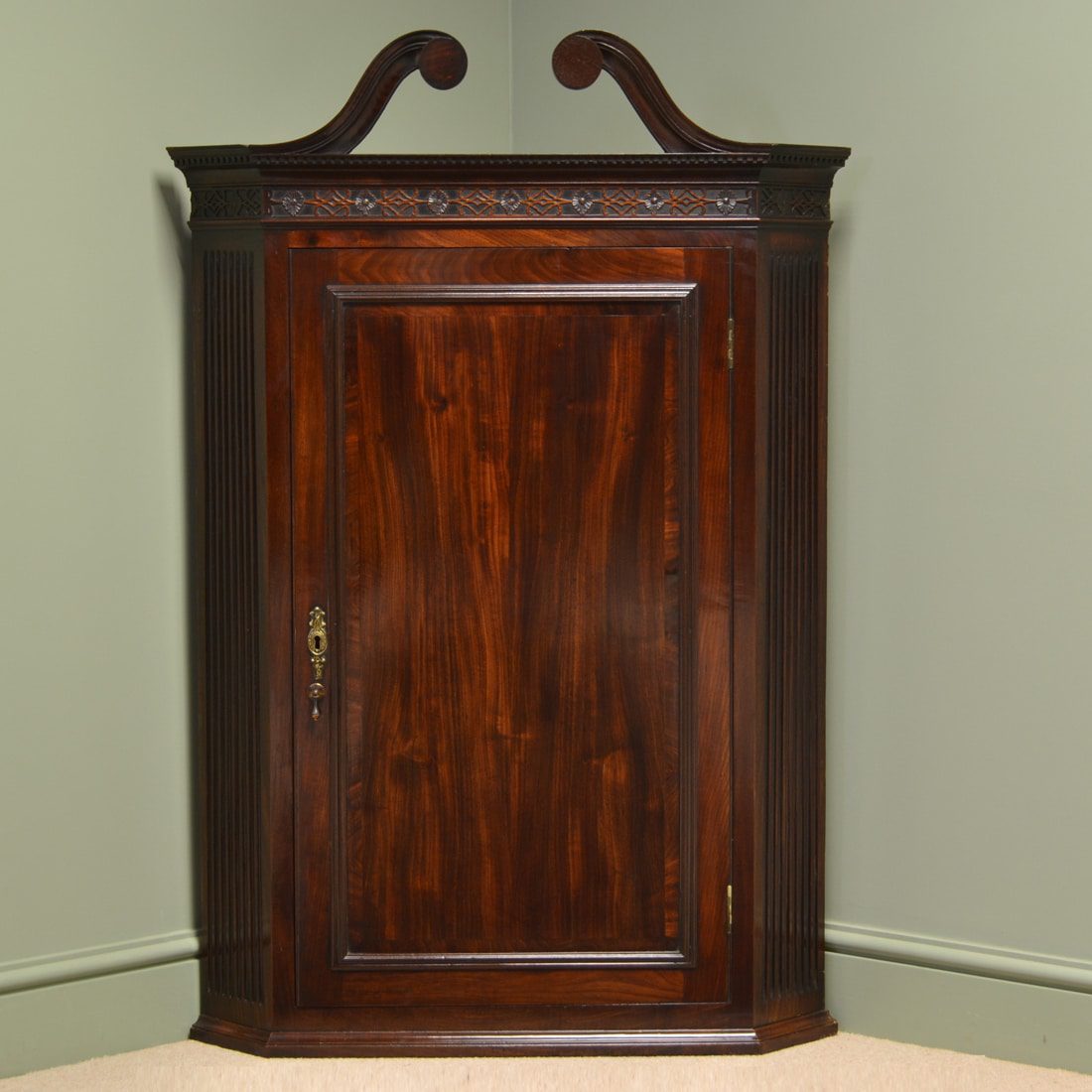 Later designs would have spectacular figured Burr Walnut like this Antique Edwardian Corner Cabinet with stunning feather banding and in the Queen Anne design with a moulded swan neck pediment.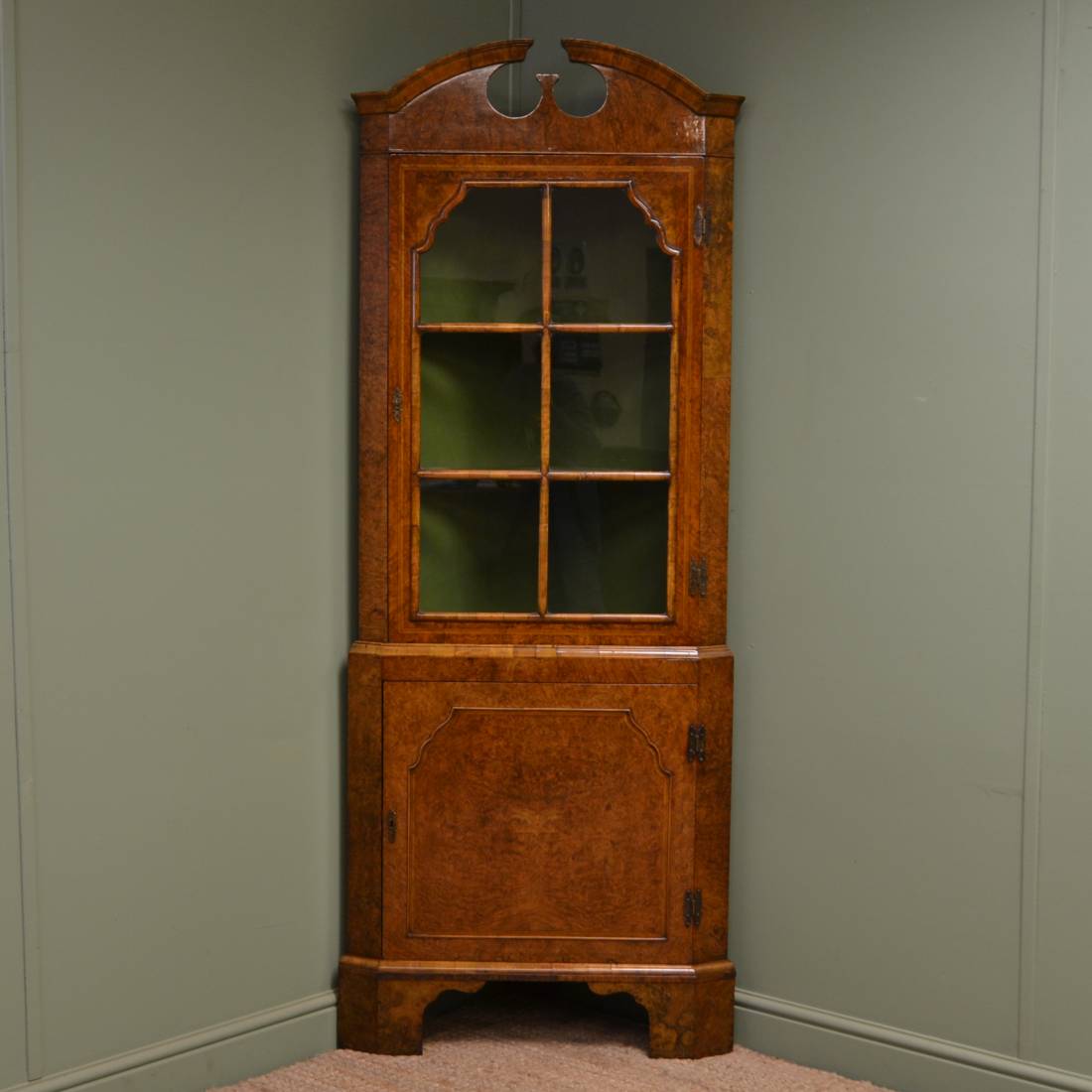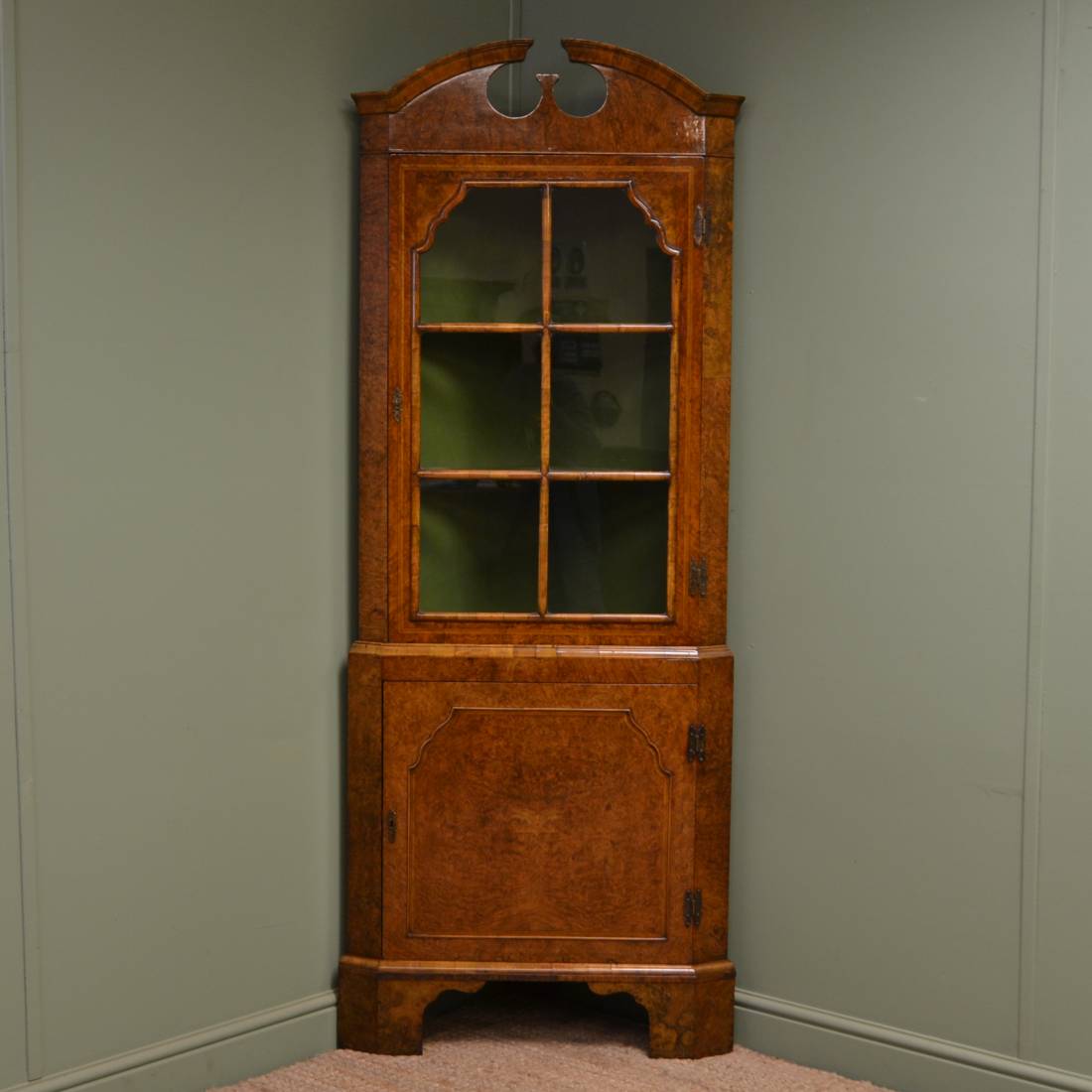 Beautiful Inlays were used in the Edwardian period like this antique glazed corner cupboard circa, 1900. It is the wonderful work of a true craftsman and has been beautifully inlaid with fine swags and tails detailing. It really is quite unique along with satinwood cross-banded edge, boxwood and ebony string inlay, ideal to display those cherished items.