We have also has some exceptional examples that we have sold and you can see some below. If you are specifically looking to buy a credenza and one below looks of interest, please let us know and I will add you onto our wanted book.
This Magnificent Quality Ebonised & Satinwood Inlaid Antique Credenza has a shaped moulded top that sits above a deep beautifully inlaid frieze with decorative brass trim. It is truly stunning as it displays a central Porcelain painted plaque.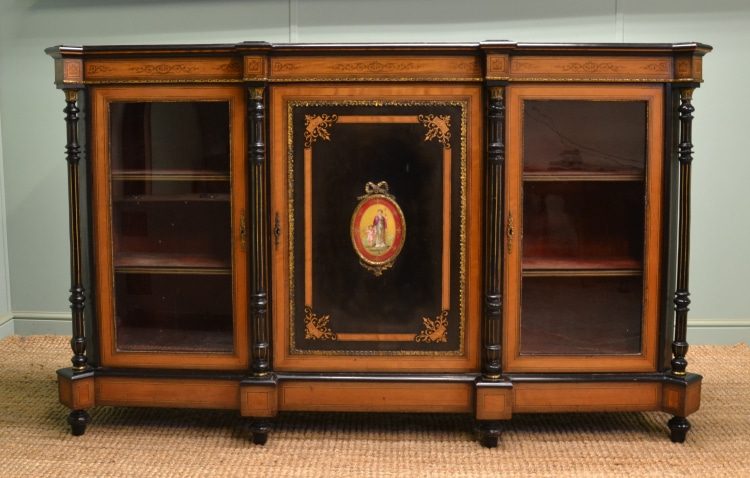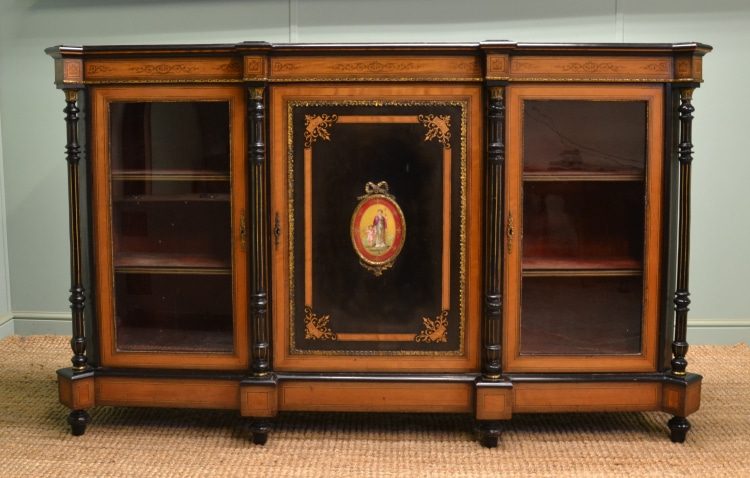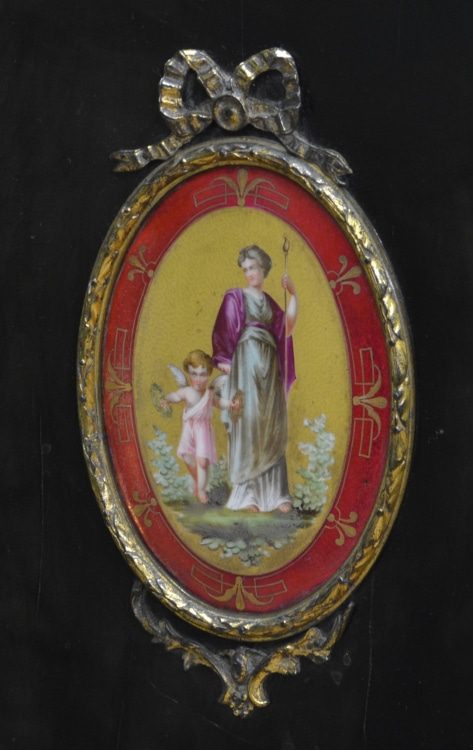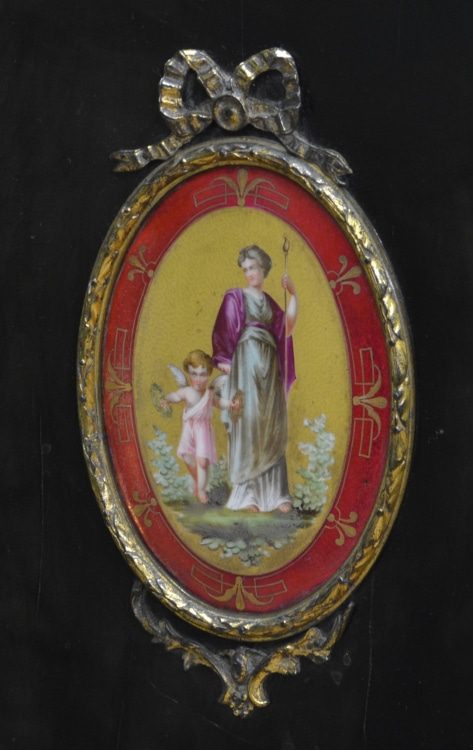 This Opulent Victorian Antique Credenza is stamped by the renowned maker Wilkinson & Son, 8 Old Bond Street, London. With an overall ebonised finish this fine quality piece has a beautifully decorated shaped top with burr walnut inlaid banding and boxwood string inlay surround. It also has a moulded edge with decorative brass beading above a frieze with gilt finished lower edge. The central glazed door is flanked by two beautifully turned columns with Corinthian designed capitals while the interior has two removable shelves and is lined with the original dark blue velvet.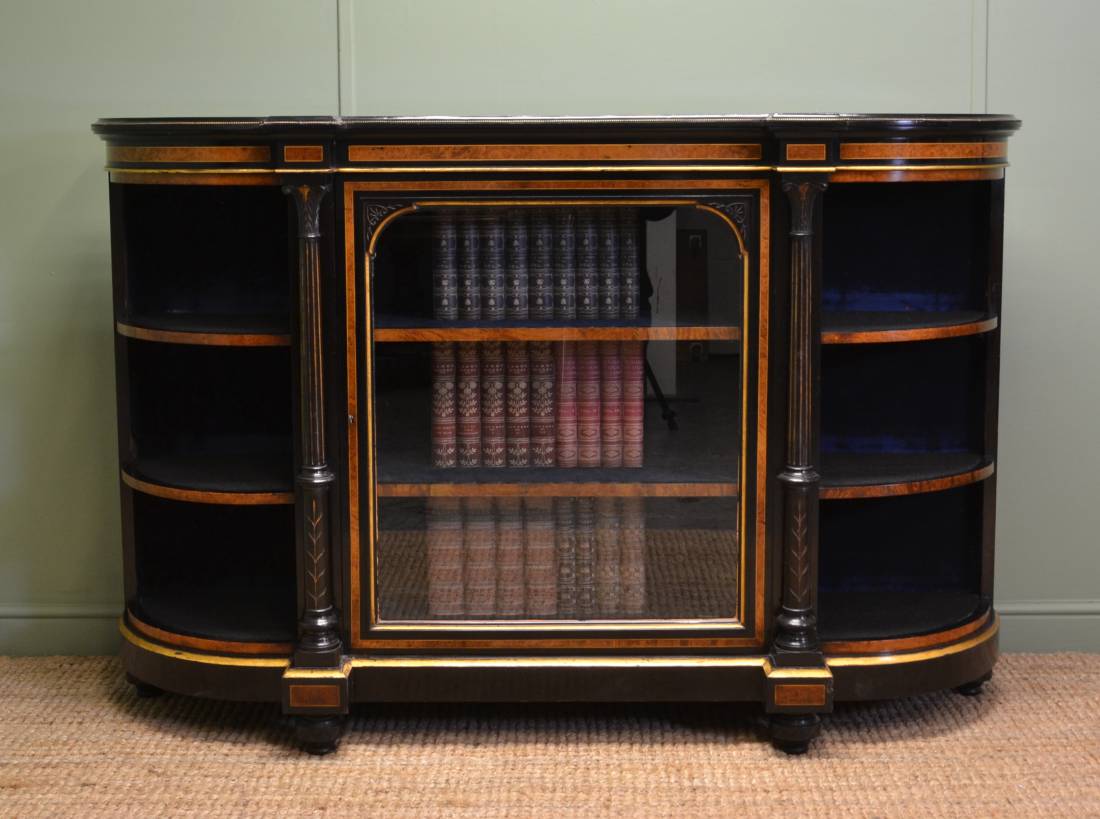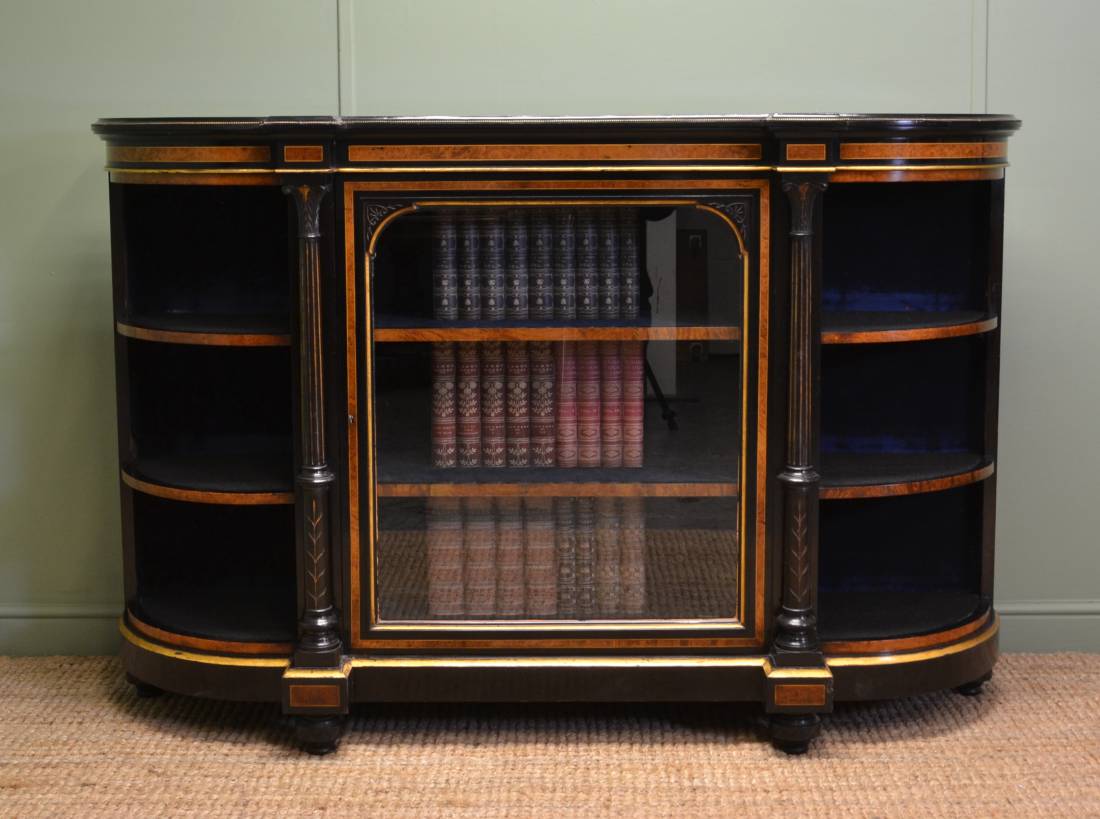 This supreme Victorian burr walnut antique credenza, circa 1870, is of the finest quality and oozes opulence, it is a rare find indeed. This ornate piece has a beautifully figured top with brass beading and an ebonised moulded edge that sits above a stunning inlaid central door, again with brass beading, with an urn inlaid central plaque. Each of the outer sections has two bow fronted fixed shelves again with the original blue velvet lining. This remarkable piece stands on four turned bun feet, has its original back boards and is a rich, golden walnut.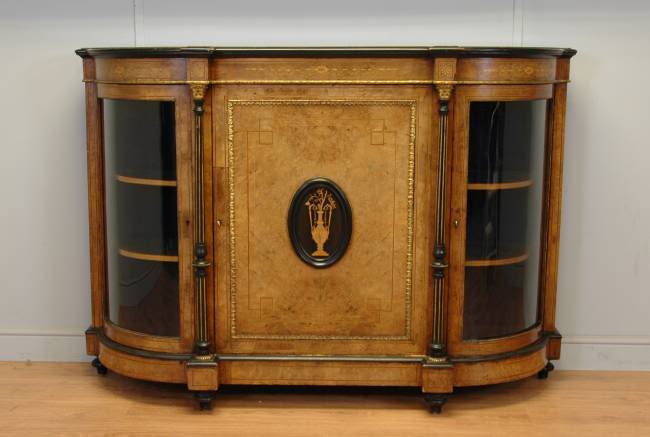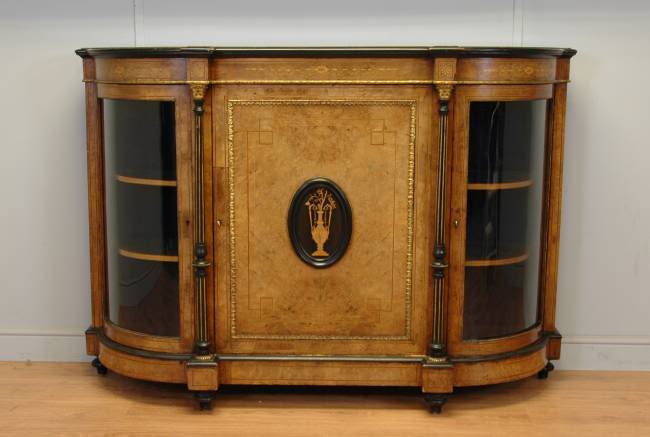 This spectacular figured golden walnut credenza has a beautifully shaped marble top above three cupboard doors with moulded edges and the central one being beautifully carved. The doors have quality arts and crafts brass handles and is stamped by the original maker / retailer JOS James Penrith.