Here are a few examples that we have sold in the past to show you the designs that we get in stock. This Georgian Painted Antique Chest Of Drawers dates from around 1790 and have a real country feel complimented by the antiqued paint and wax finish. They are of lovely small proportions and have two over three graduating oak lined cock beaded drawers with brass swan neck handles and key with working lock.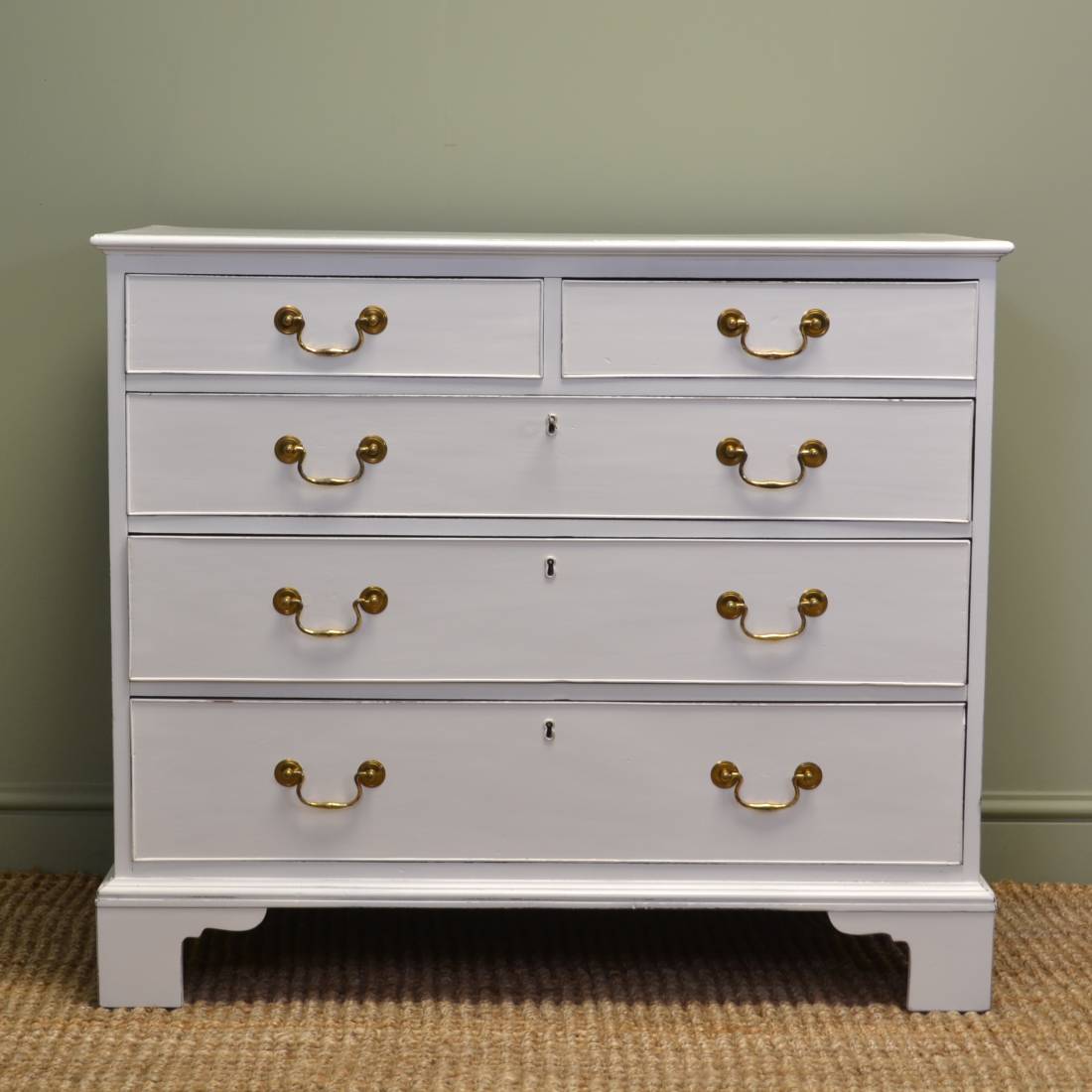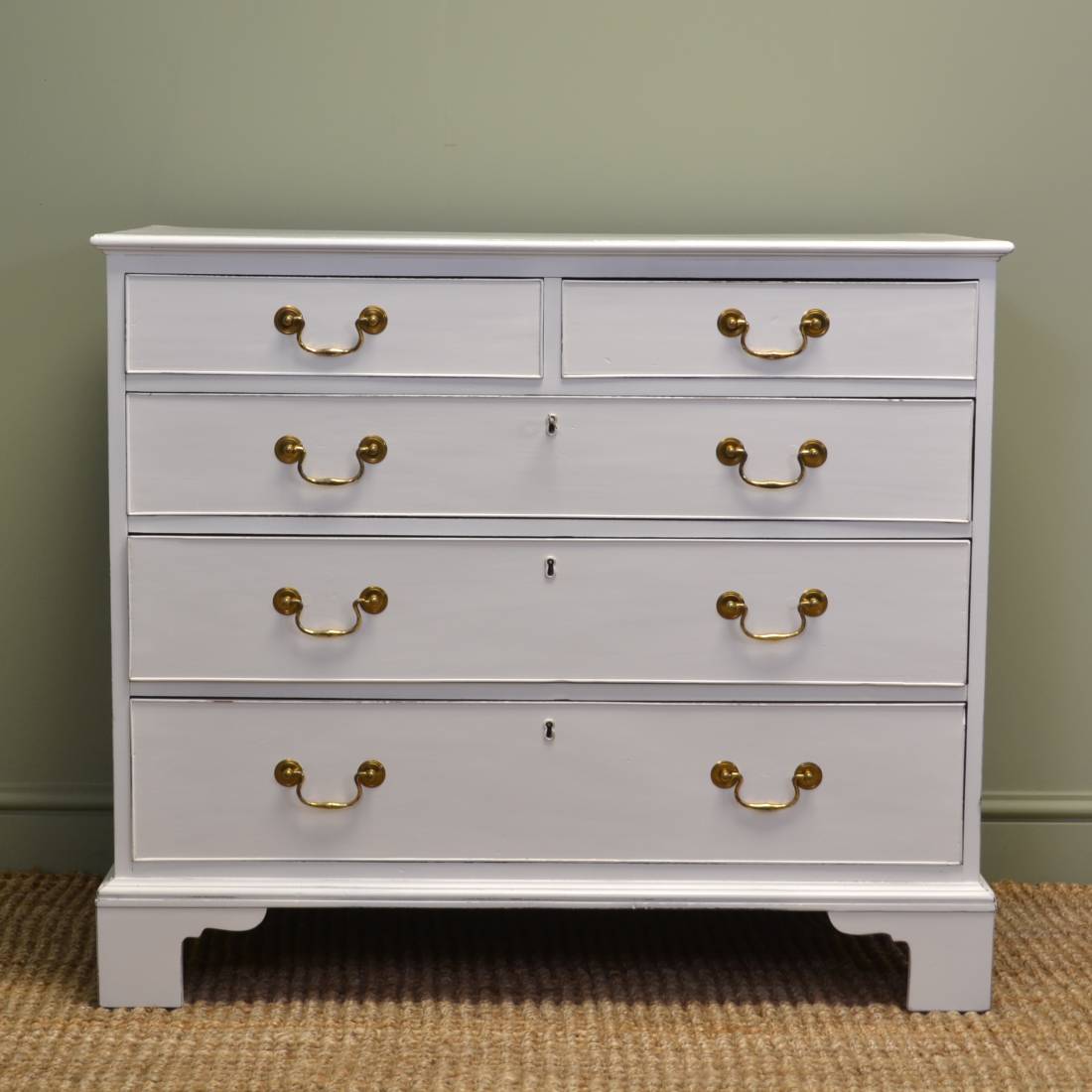 This Country Regency Painted Chest circa, 1830 has a caddy top, two over three graduating cock beaded drawers with turned handles and stands on shaped bracket feet with a shaped lower apron.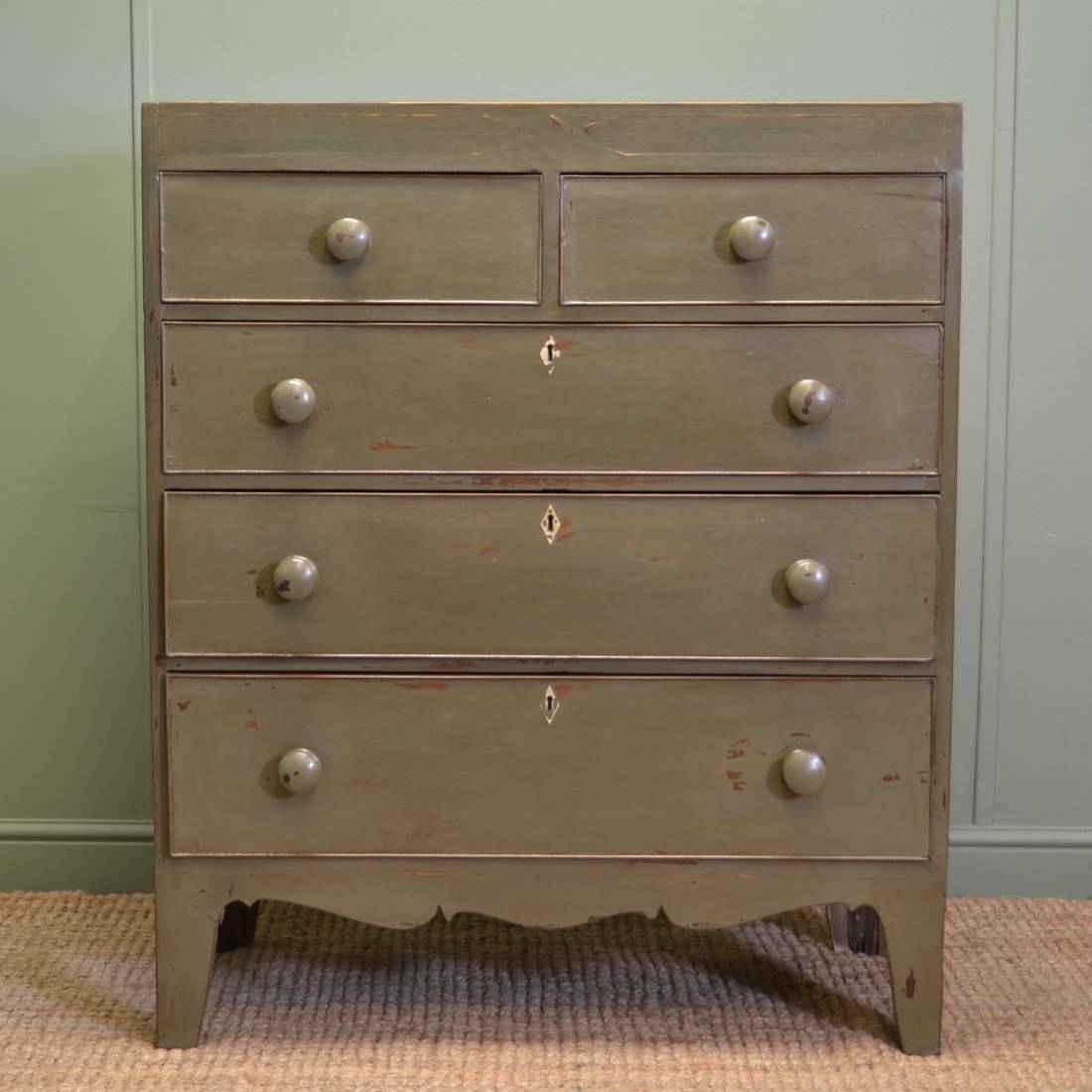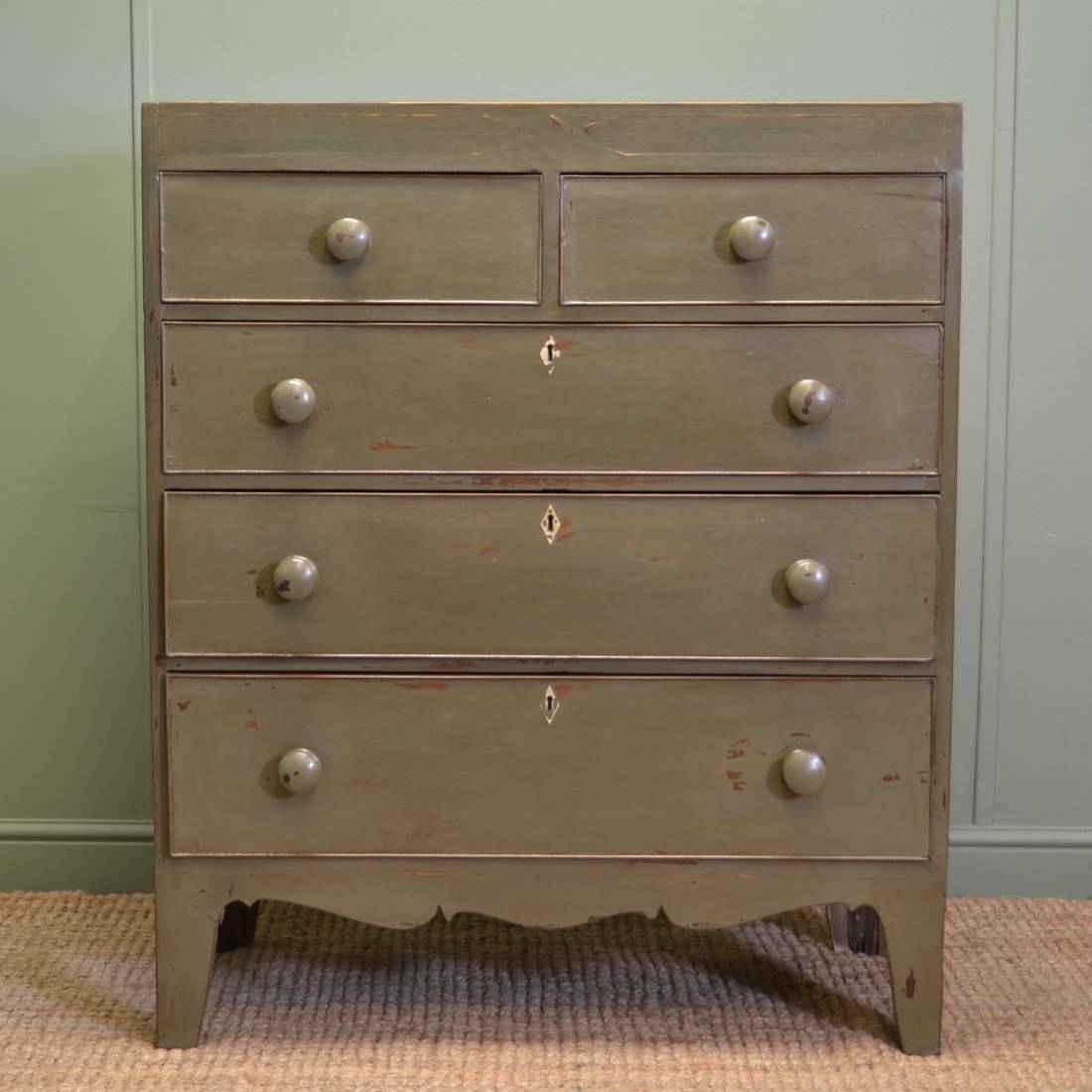 This Victorian Country Painted Antique Chest Of Drawers has a moulded top with rounded corners above two over two graduating drawers with the unusual original glass handles.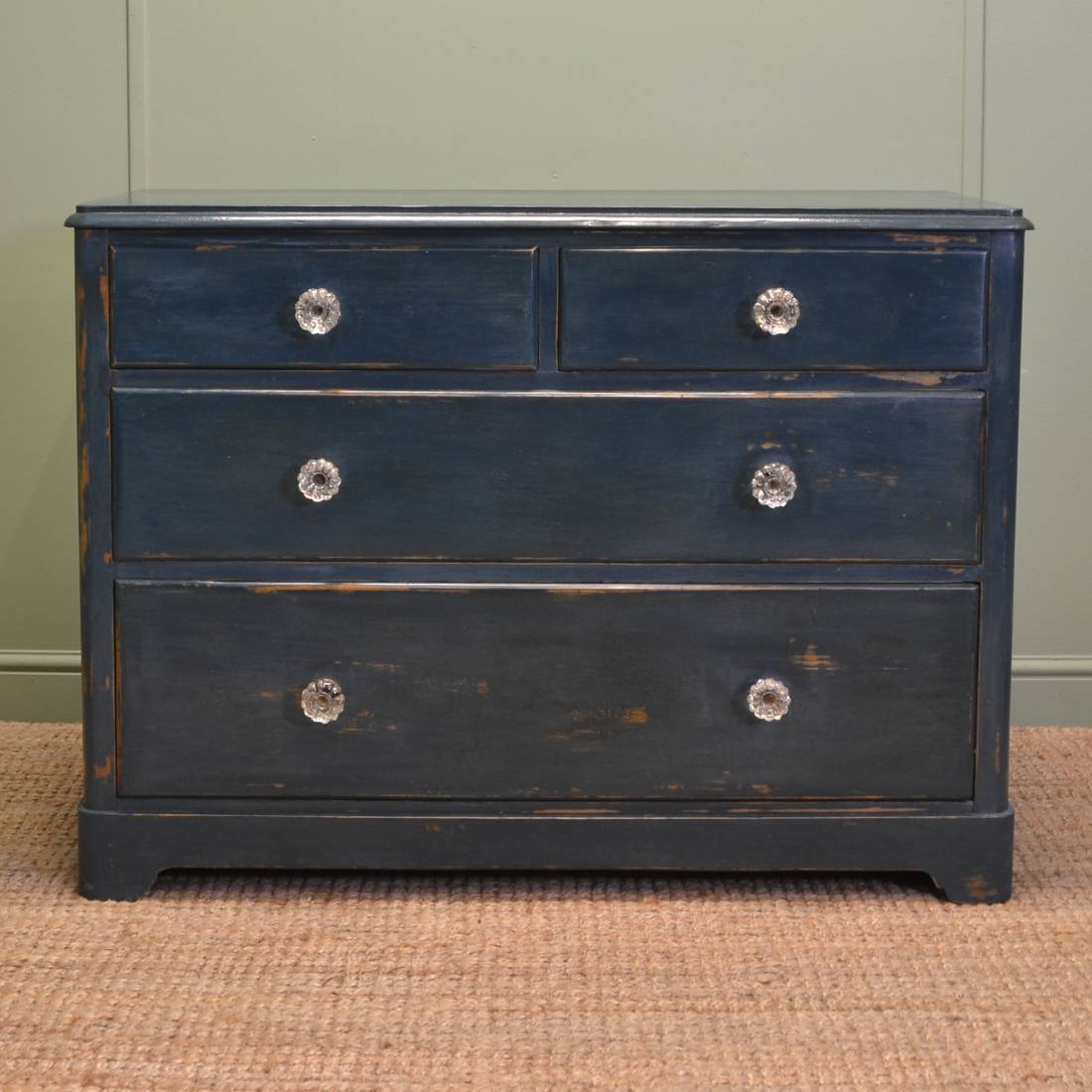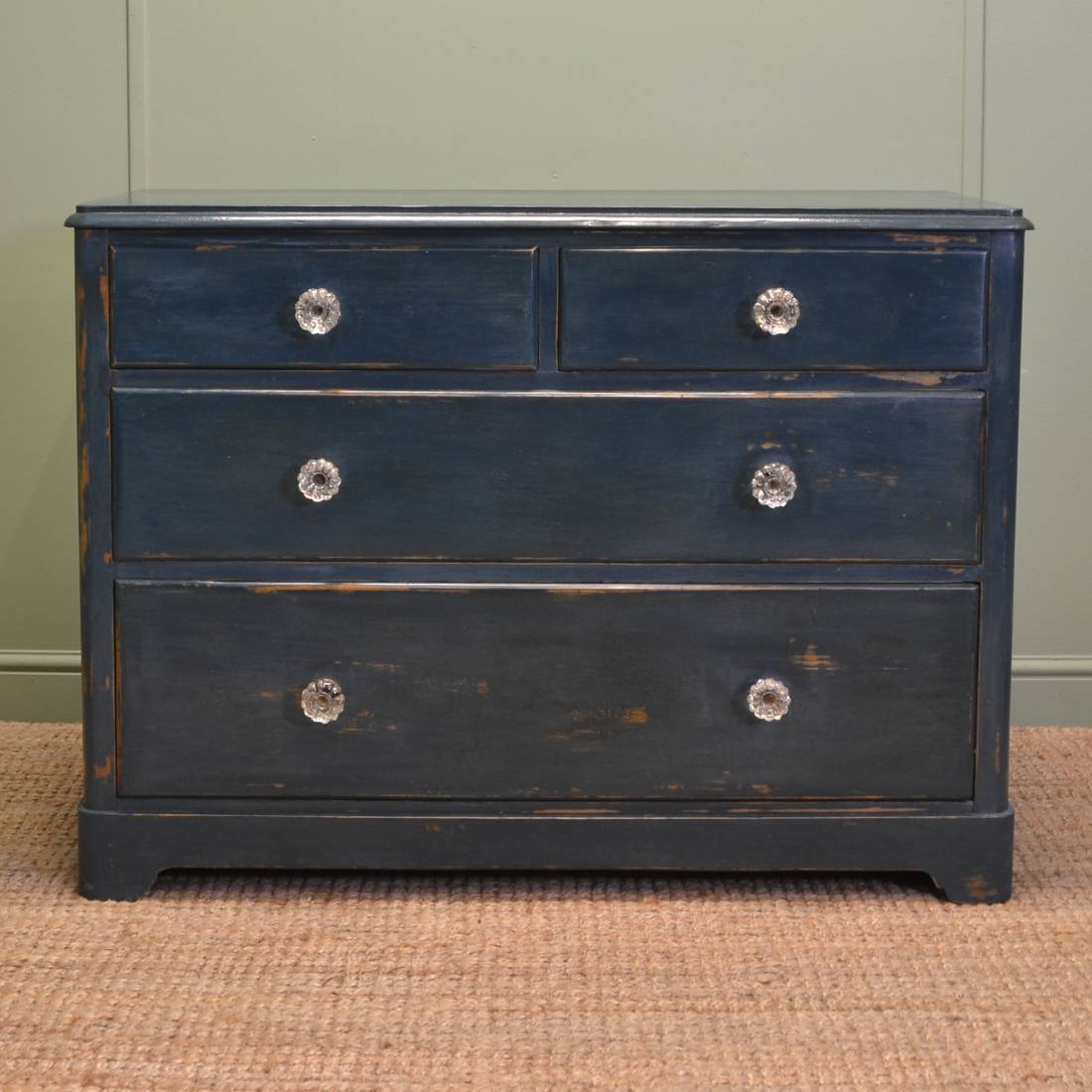 This Late 18th Century Painted Chest has been cleaned and waxed to achieve this wonderful look.
This 19th Century Antique Chest has been finished using a Blue Chalk paint and wax finish. They have lots of graduating drawers ideal for storage with beautifully turned walnut handles and key with several working locks.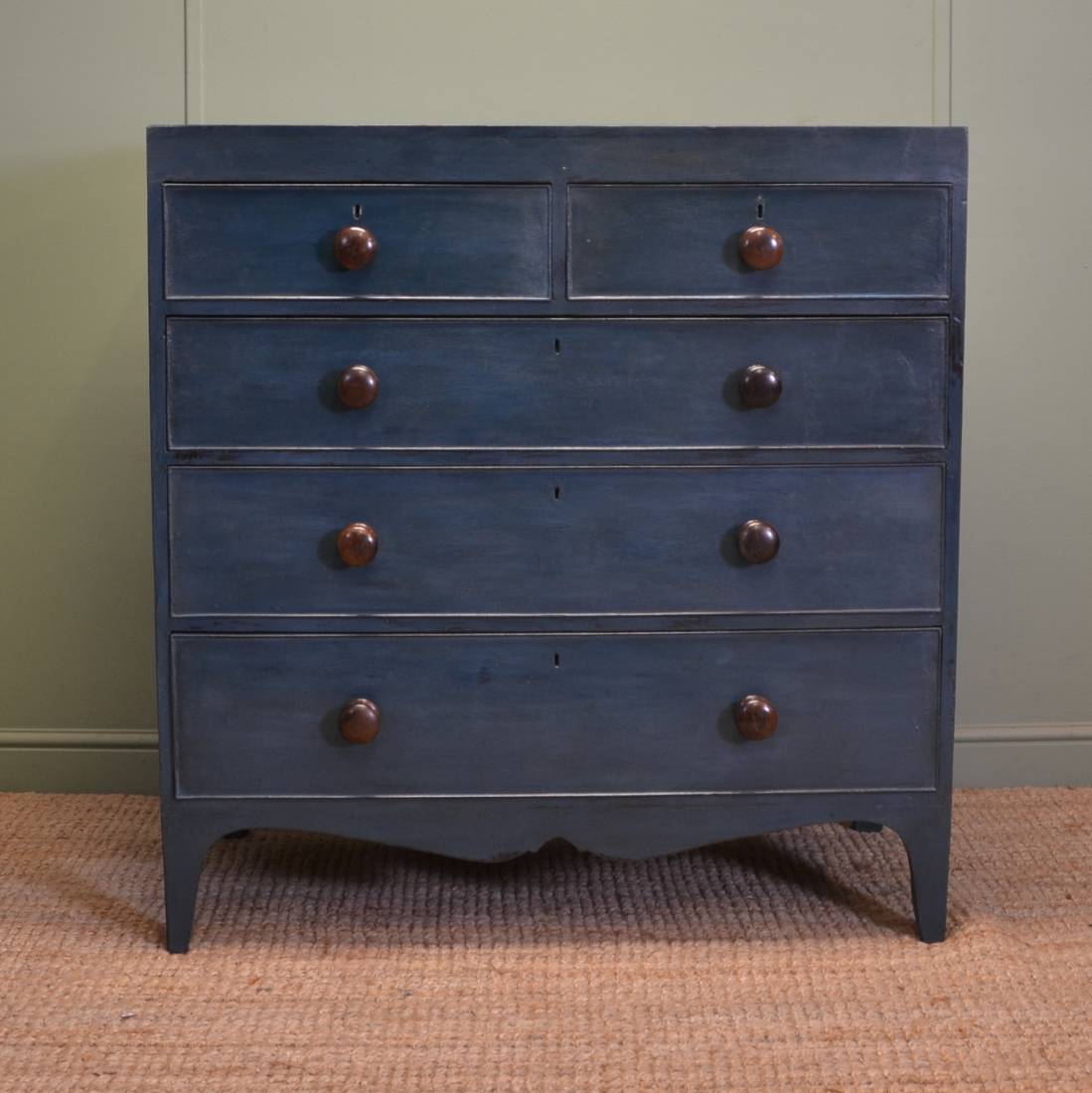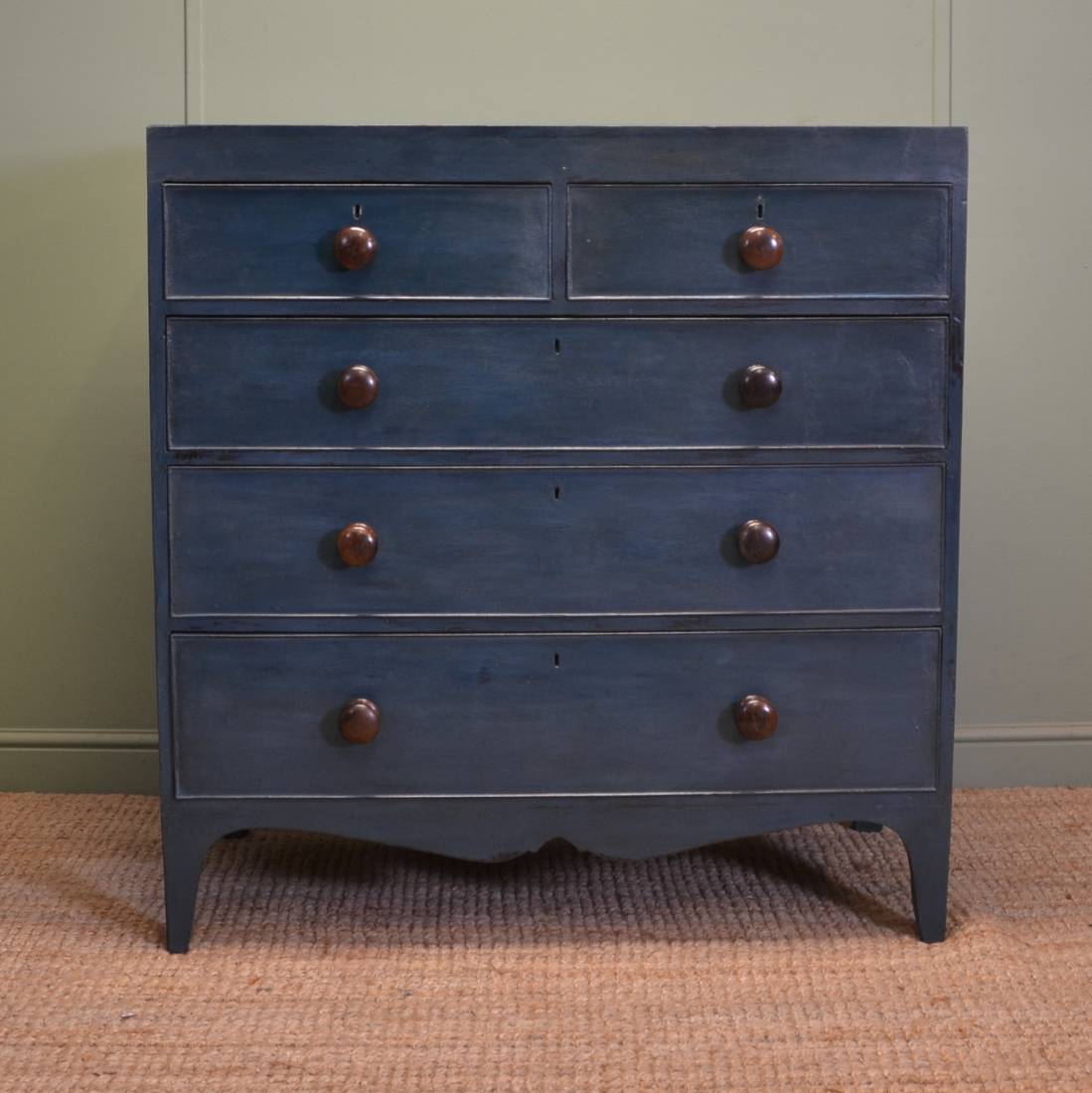 This practical Painted antique dresser base chest has a real country farmhouse feel complimented by the antiqued paint and wax finish. It has a rectangular Mahogany top with half round moulded edge. This was left in the original colour to add a beautiful contrast to the painted base. This is a stunning piece of antique furniture.