Below are a few examples of previously sold antique benches and settles, but if any particular style looks of interest please let us know as we do get many similar designs in stock and we can try to locate something similar.
This early 18th Century high back Antique Oak Settle dates from around 1700. It is full of the charm and character one would expect in a piece over 300 years old, oozing personality! The back has a decoratively carved frieze to the top above four panels with moulded edges. The seat itself lifts to reveal an ever so useful storage area and is flanked by two delightfully shaped arms. The frame is supported by early iron corner brackets while the piece as a whole oozes charm and character from years of use. This antique is definitely one that brings a sense of history to ones' home.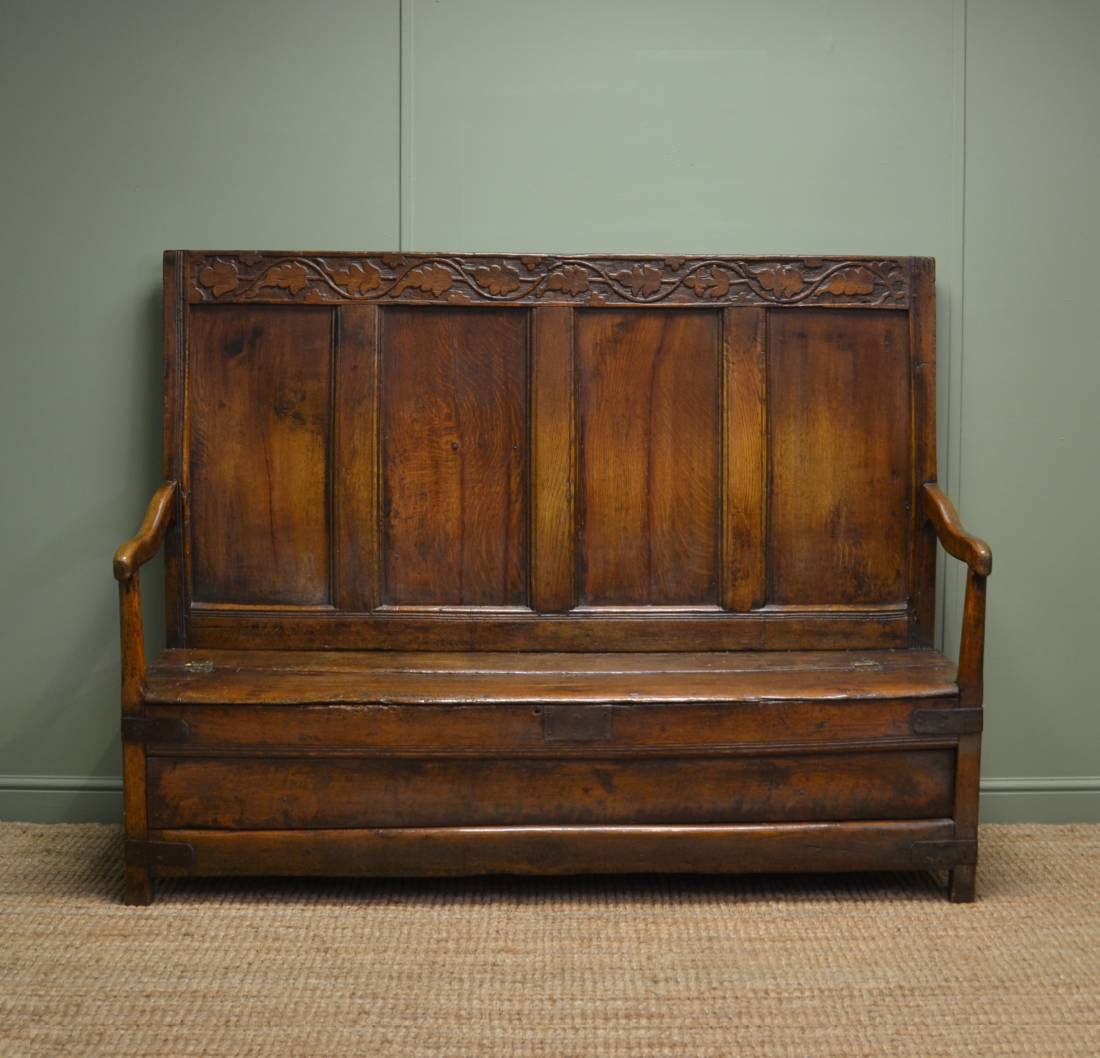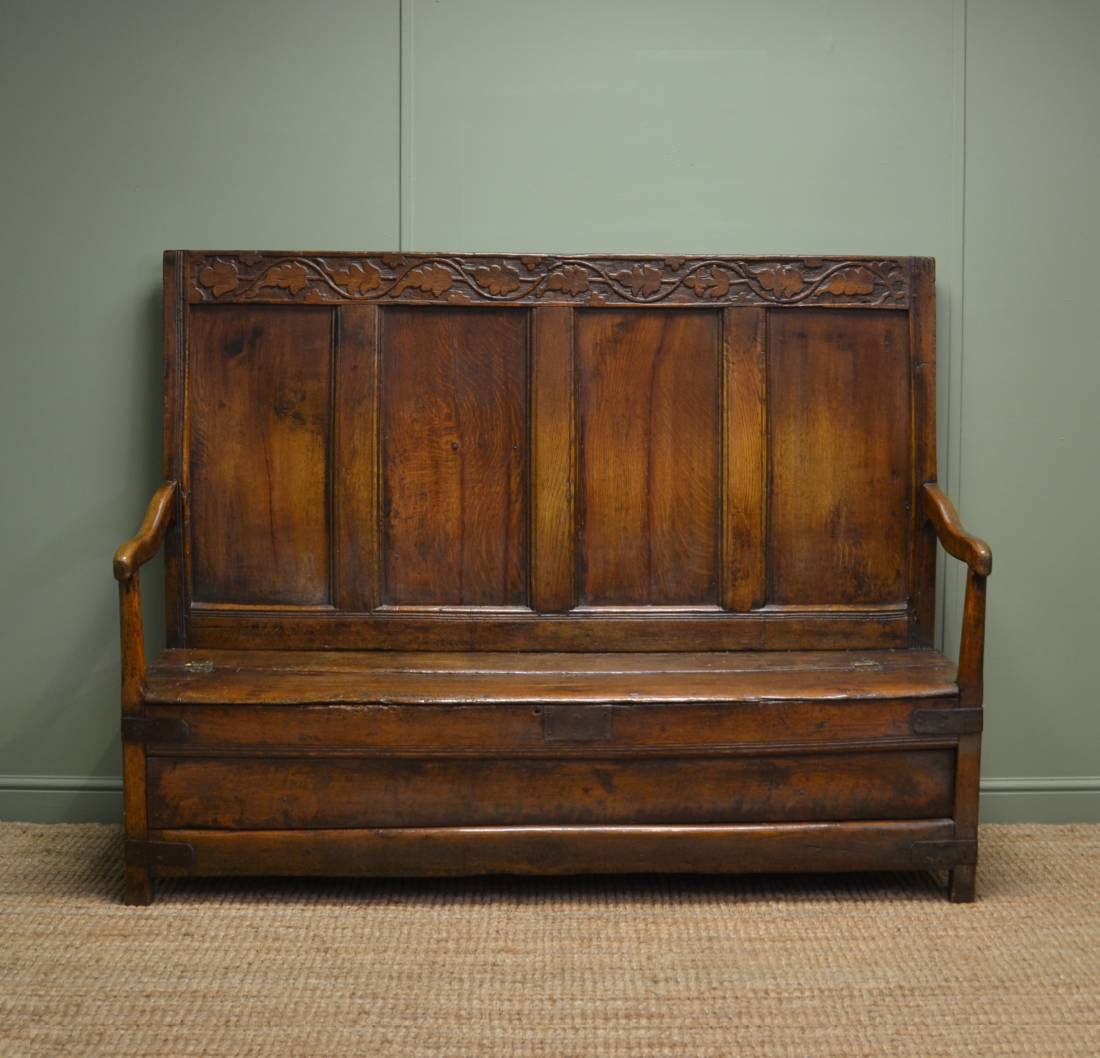 This charming Country Oak antique settle / Georgian chair has a raised fielded panel and has nicely shaped arms. It is of pegged construction and stands on elegant cabriole front legs with a cross stretcher for added stability. This Fabulous Settle would look striking in a hallway and would be the ideal place to slip on those wellington boots.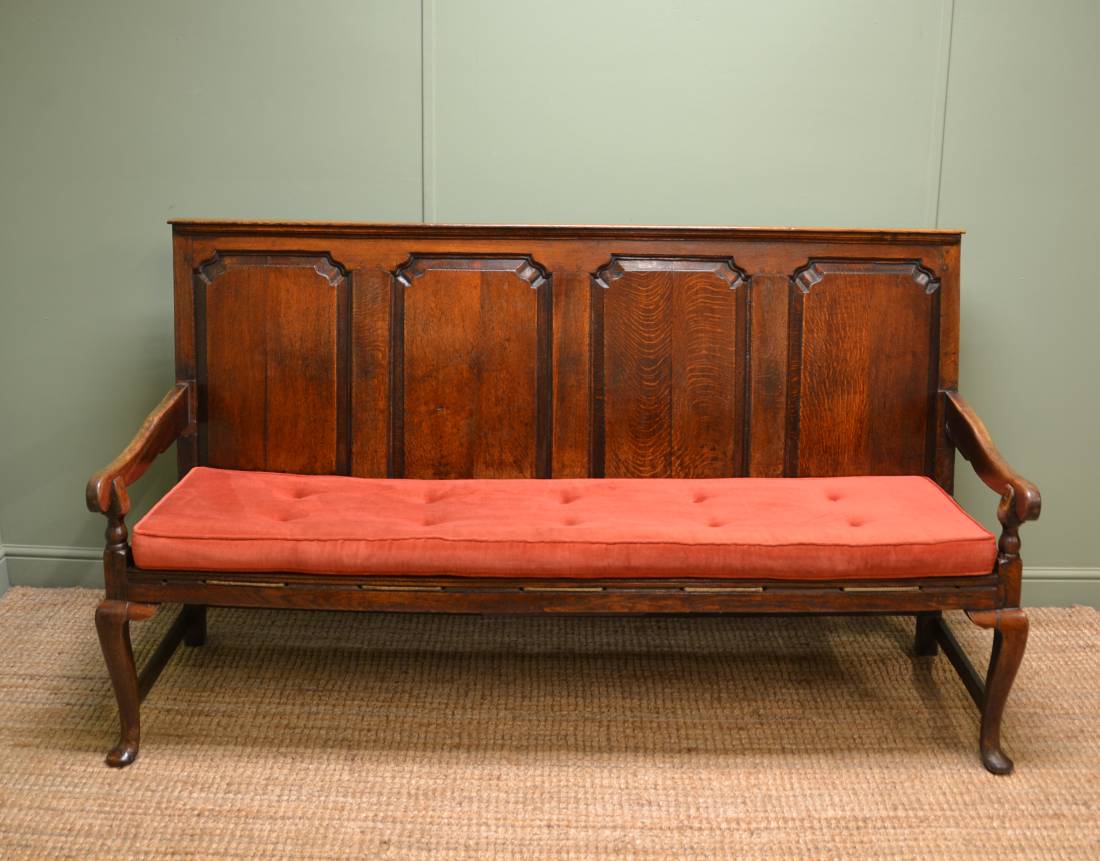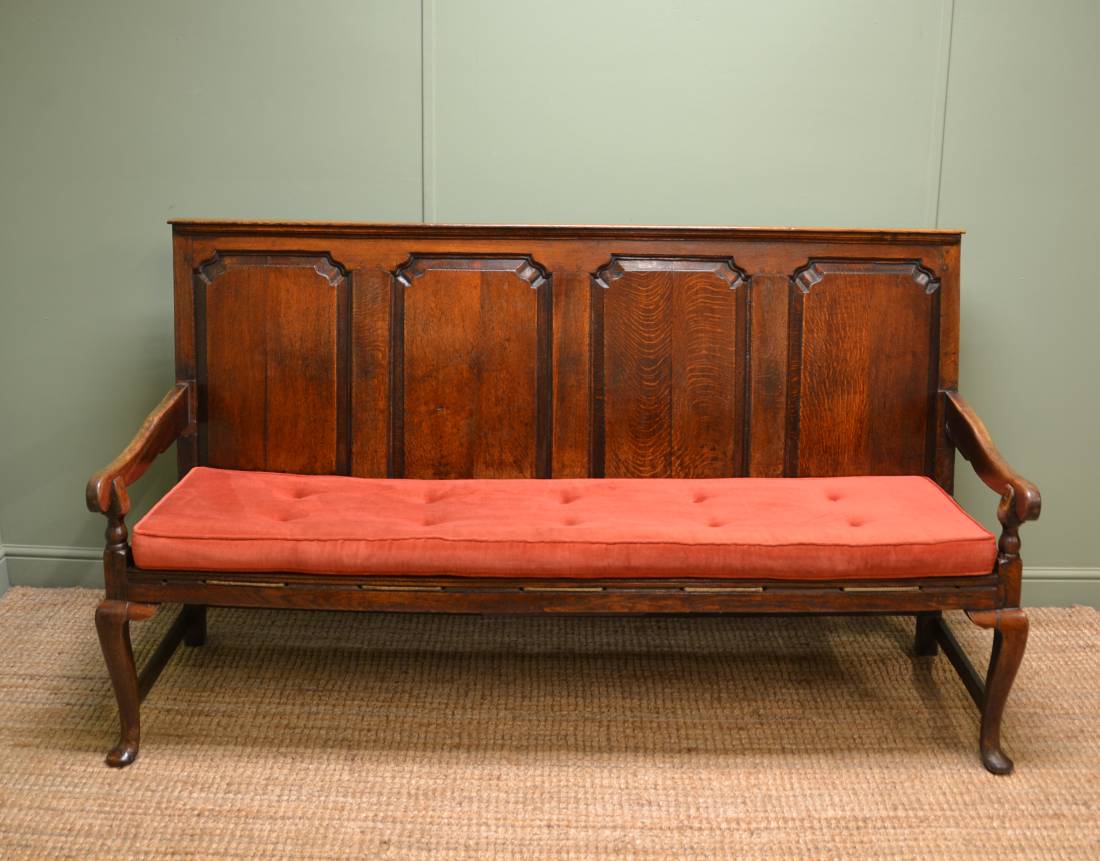 This Victorian Oak Antique Bench has been adapted from a Nineteenth Century Oak Church Pew. A unique smaller size, and would be ideally placed in an entrance hall.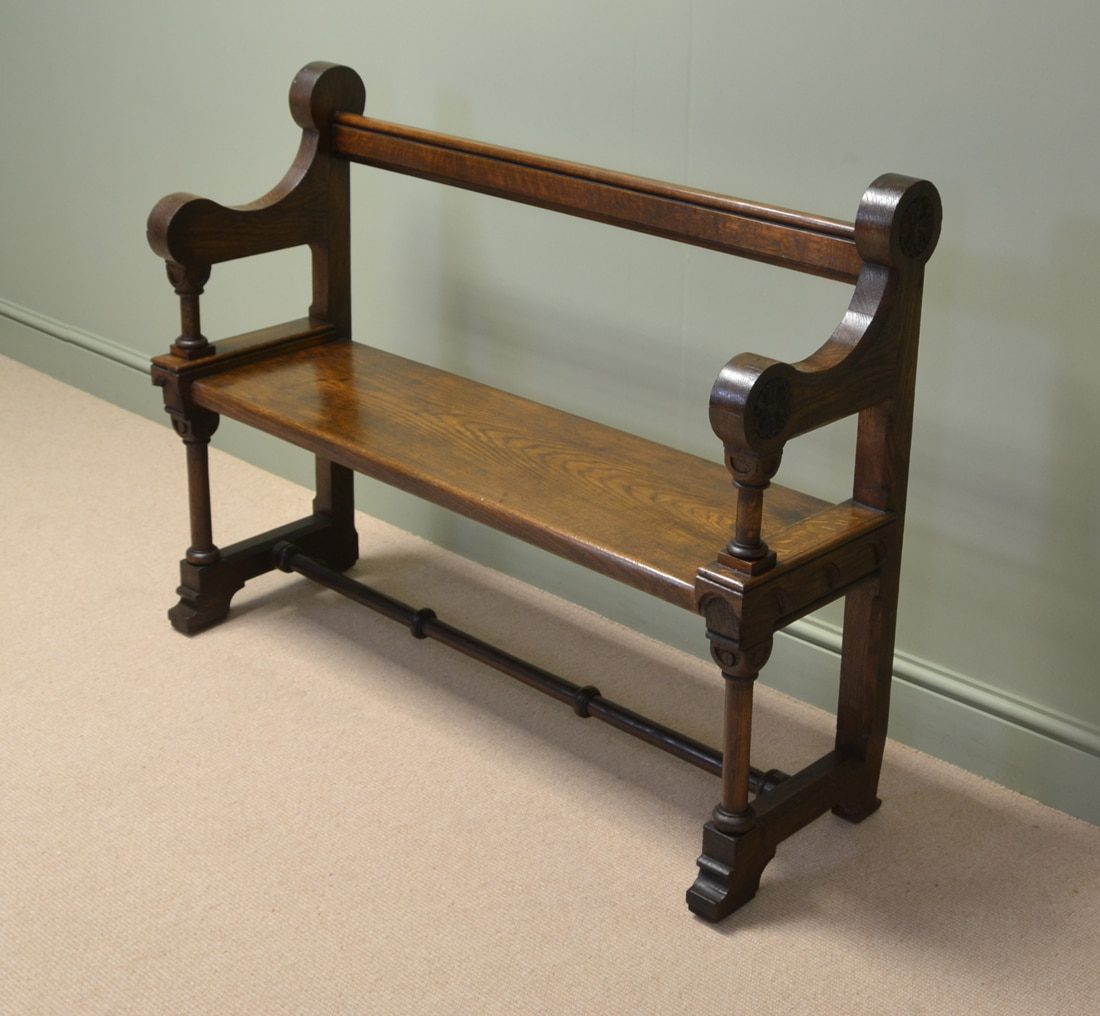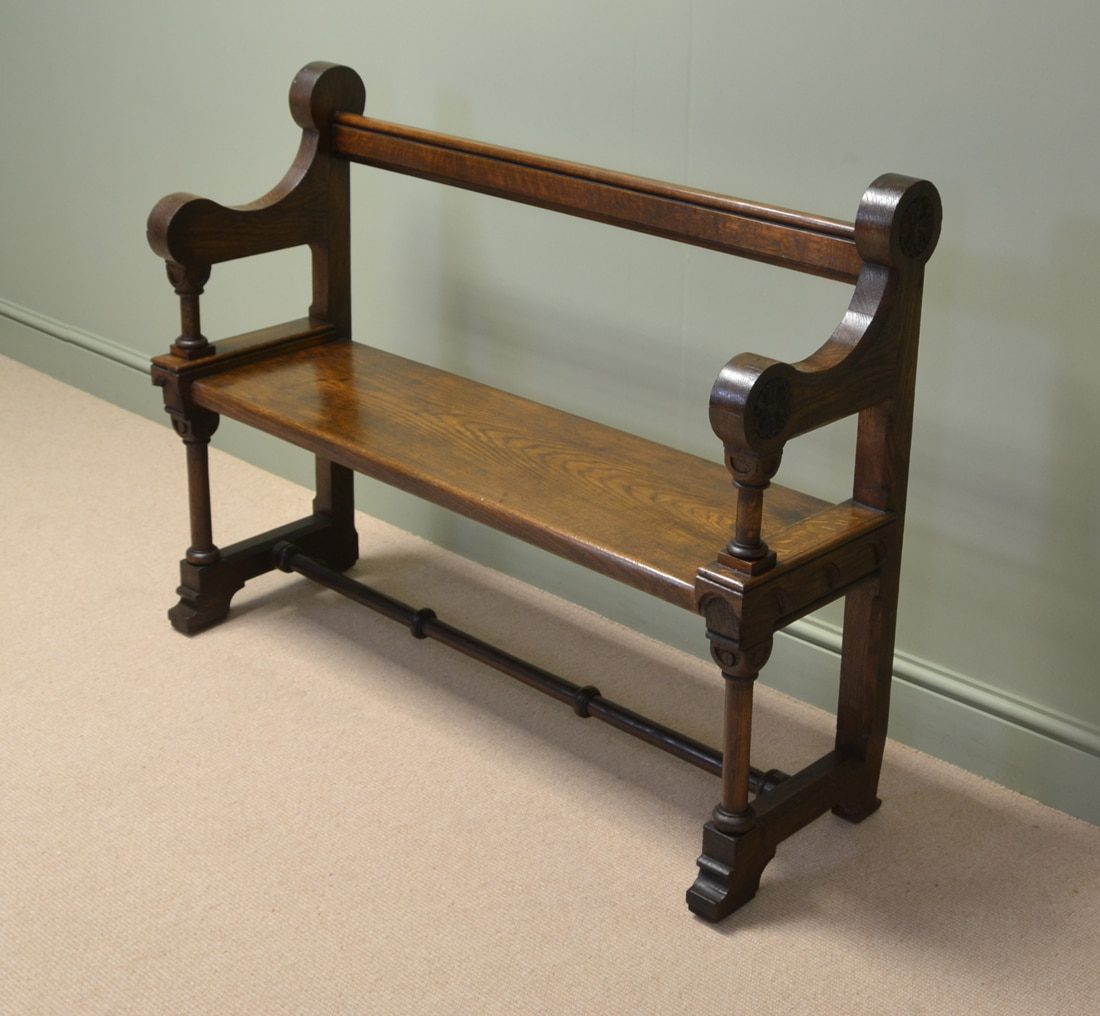 This quality solid Oak Victorian Settle has three decorative carved panels. The arms are beautifully shaped and the seat is moulded and lifts up, the interior would be ideal for the storage of shoes.