Below is previous sold examples to show you the different beautiful pieces that we often offer and if any particular design looks of interest please let us know so we can inform you of similar pieces when they come in stock.
This Victorian, circa 1840, antique tea caddy is of superb quality and constructed from flamed mahogany. It has a strikingly shaped lid which when opened reveals two original tea boxes with hinged lids and a glass mixing bowl. This elegantly styled caddy is of superb quality with a wonderfully striking flamed mahogany finish.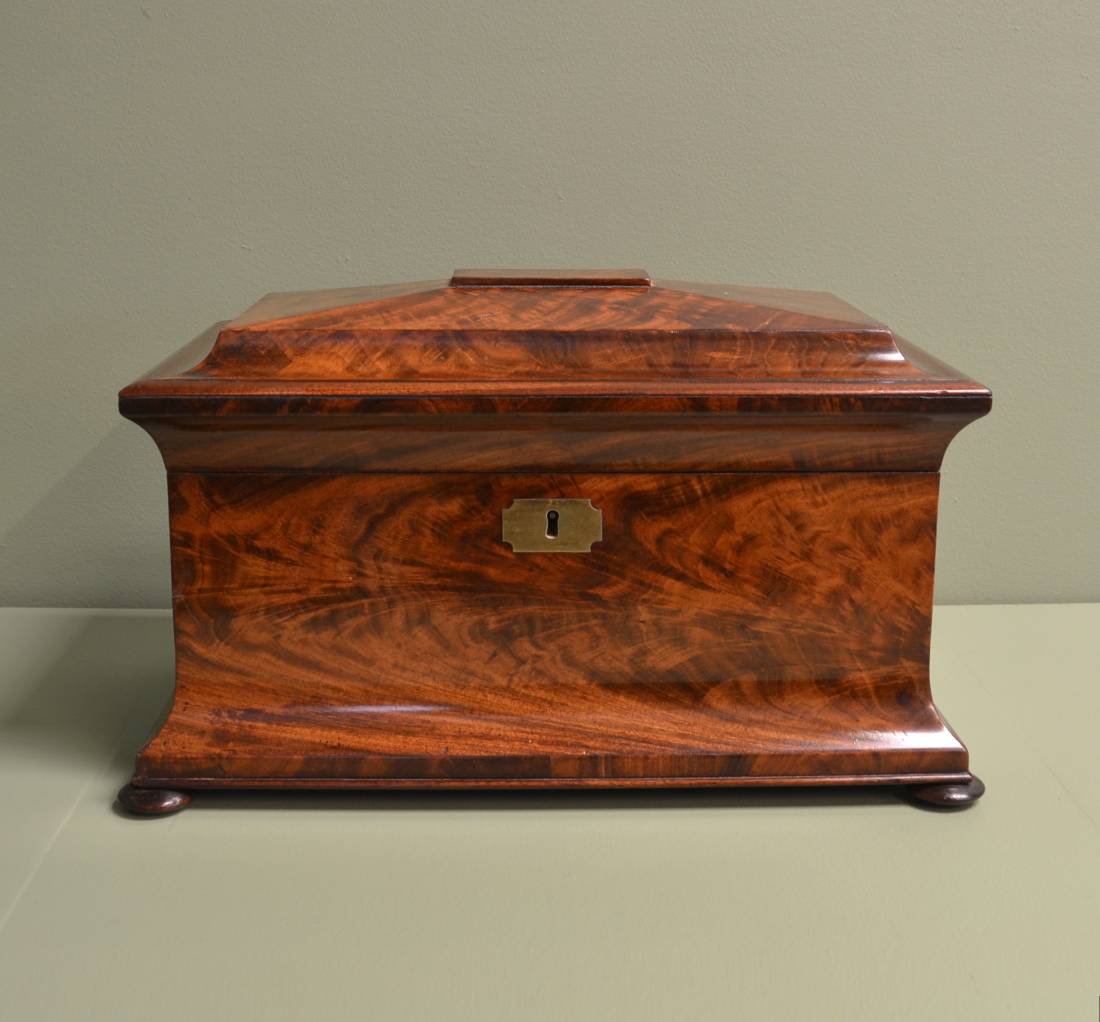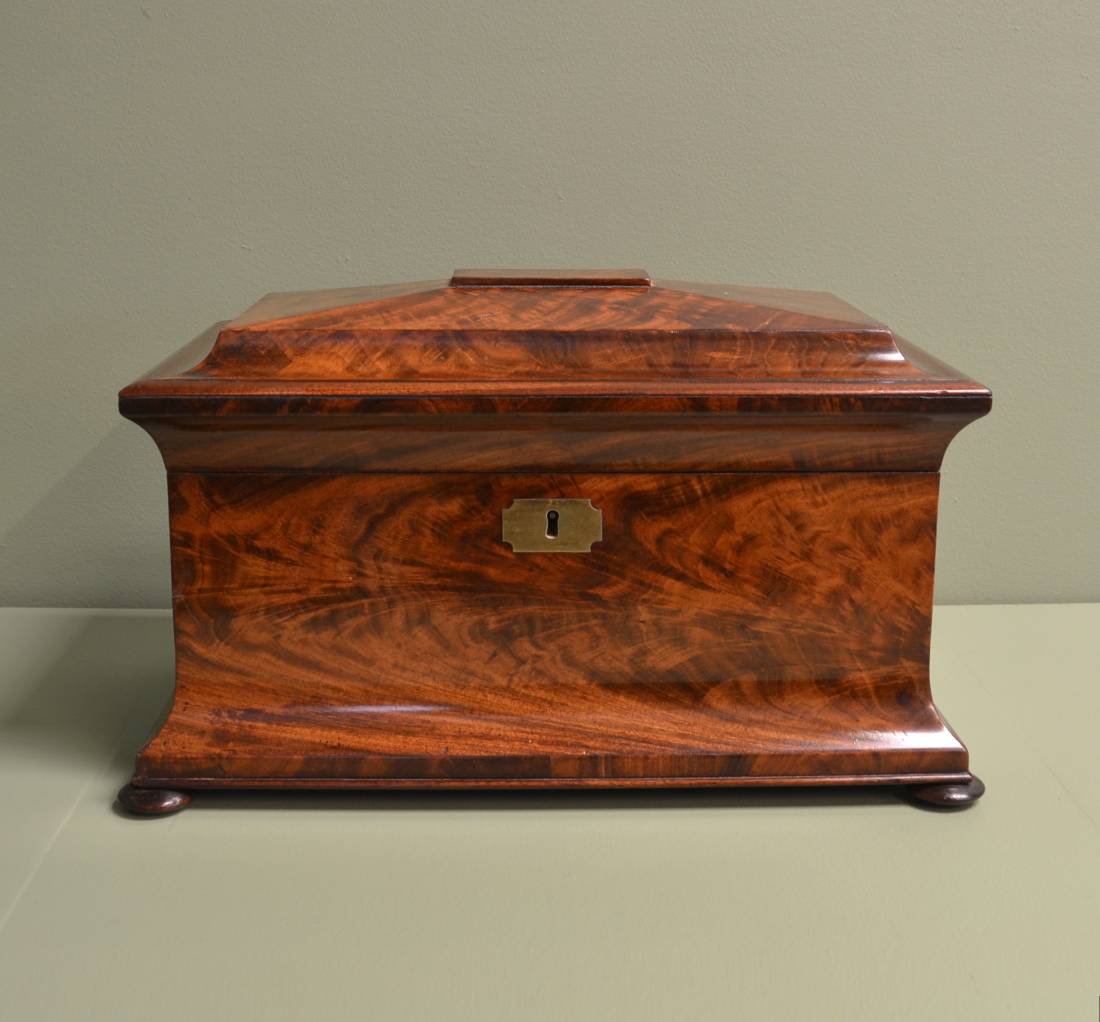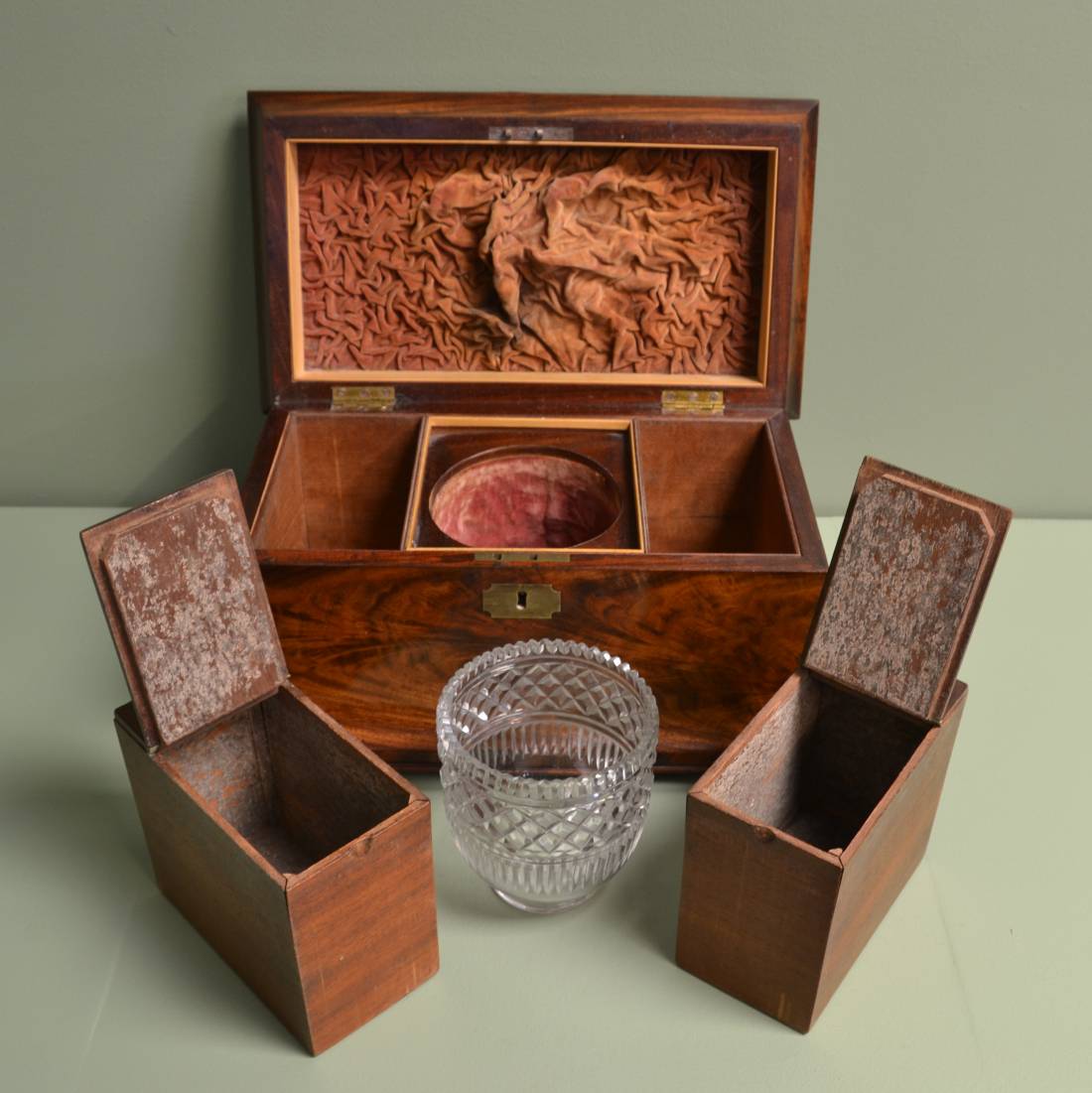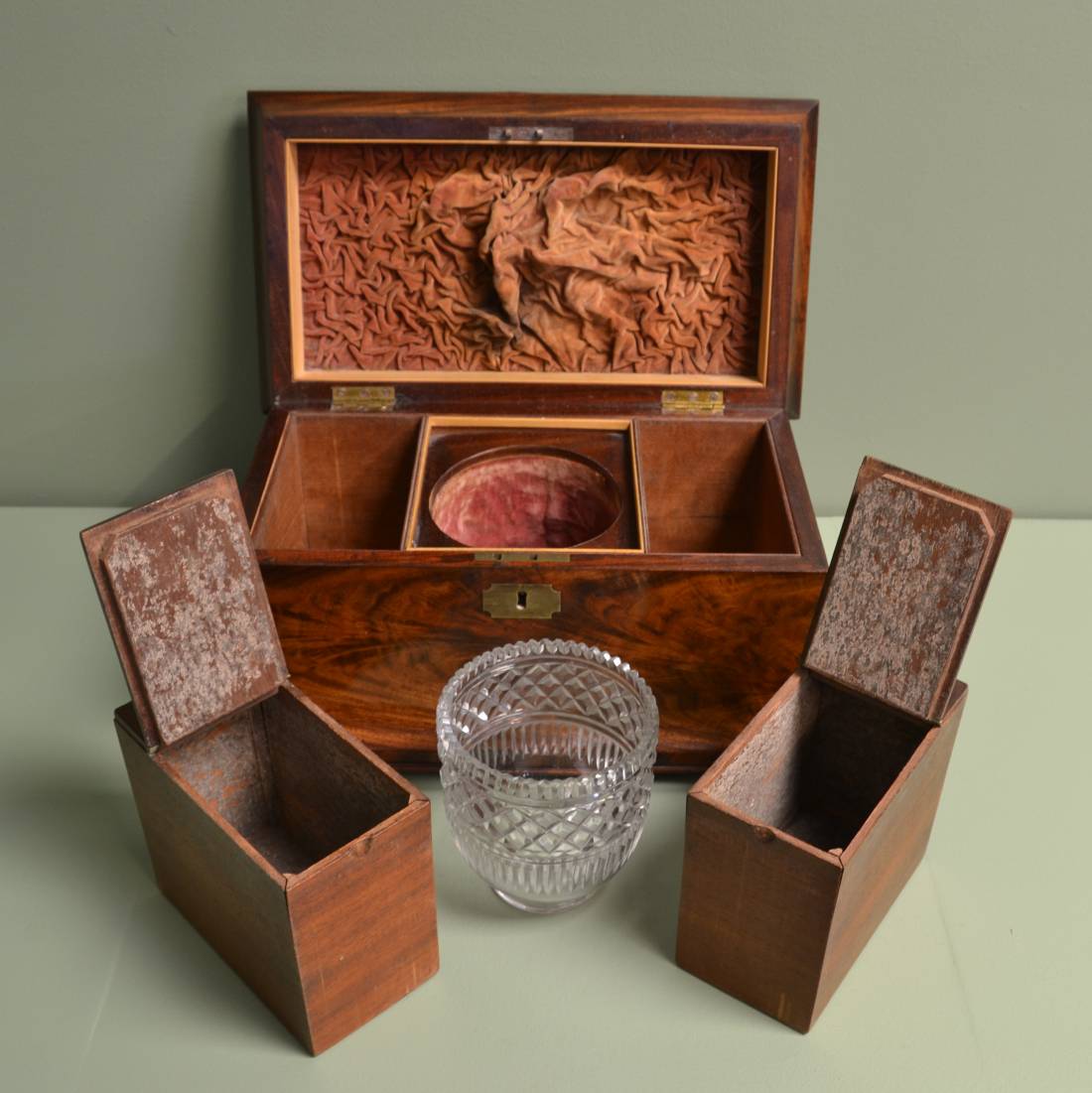 This Fabulous Quality Victorian Burr Walnut Antique Tea Caddy circa, 1860 is constructed from beautifully figured burr walnut with a kingwood cross banded edge. The interior has two removable lids with turned handles.
This unusual Victorian Coromandel Antique Desk Stand has a dome top lid with decorative brass fittings and comes with two glass inkwells with brass lids that sit neatly above a pen tray. Under the dome lid is a small brass button, that when pressed releases a concealed writing slope with tooled leather writing insert.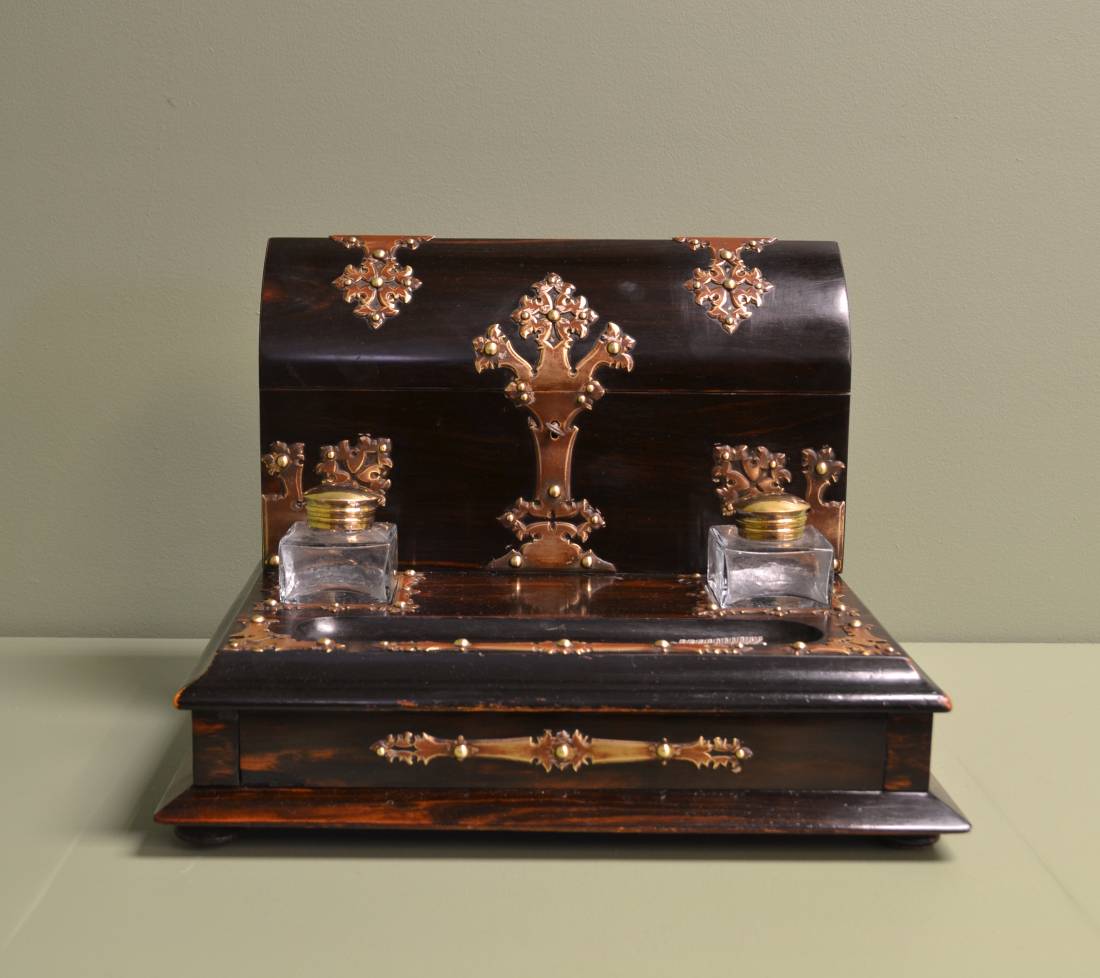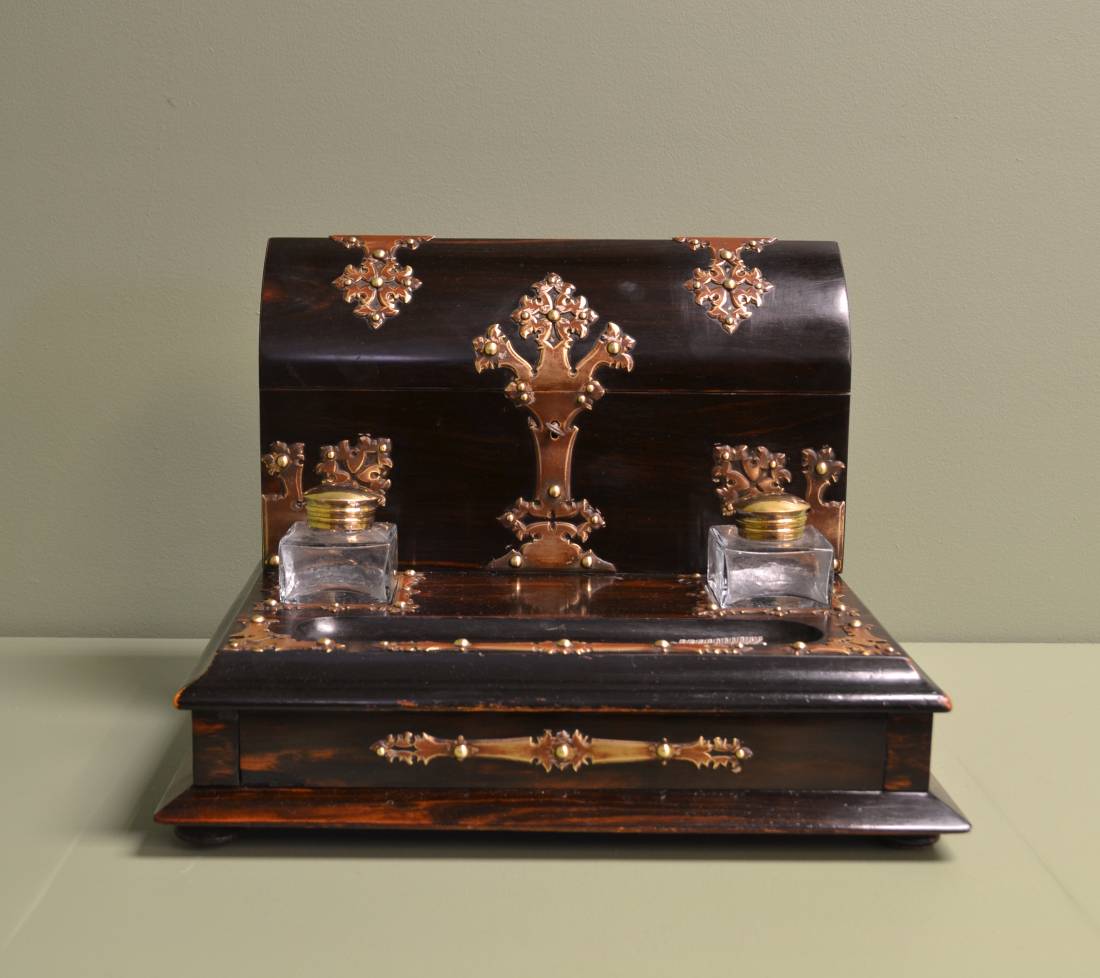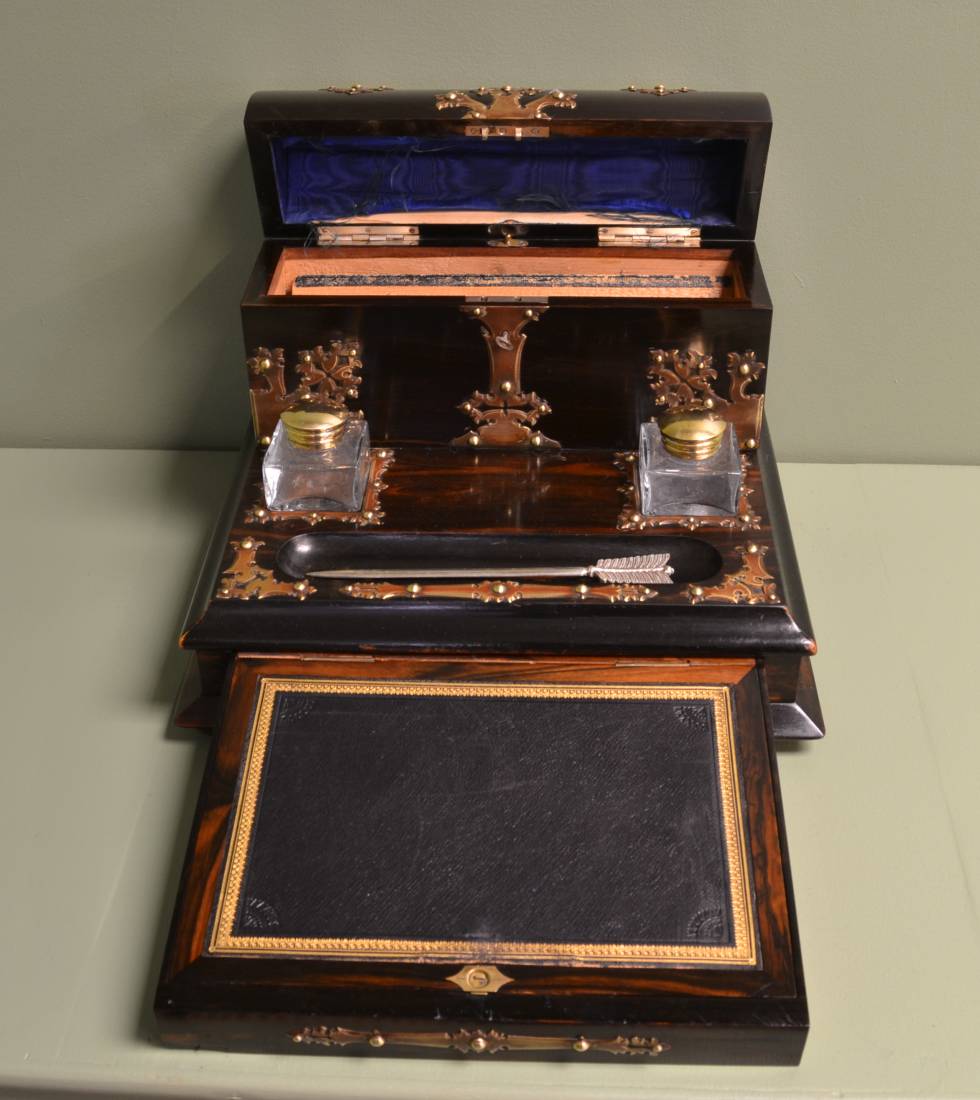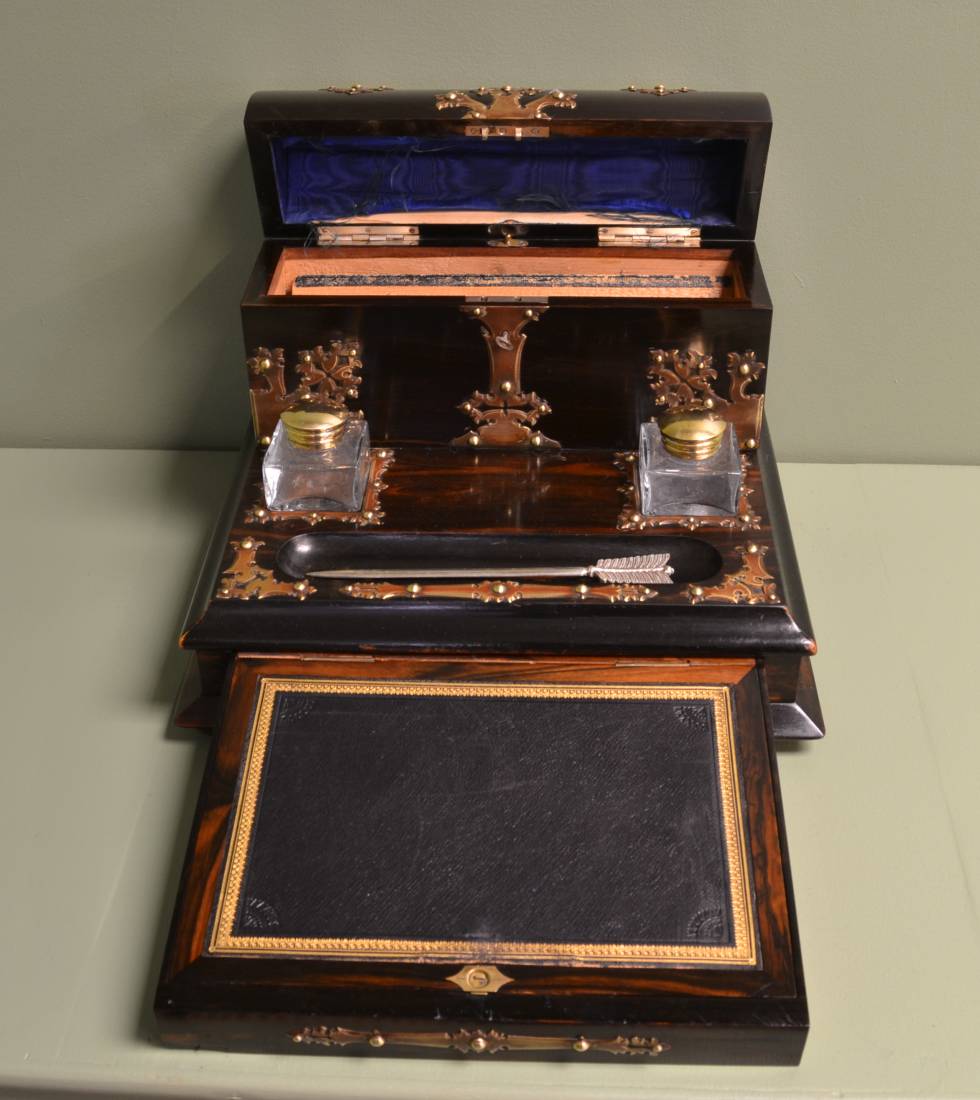 This Superb Quality Victorian, Rich walnut Writing Slope dates from ca. 1890 and comes with a domed lid with brass plaques, key and working lock. The interior has a blue leather writing inset, concealed compartments, a removable pen rest and ink bottle with brass lid.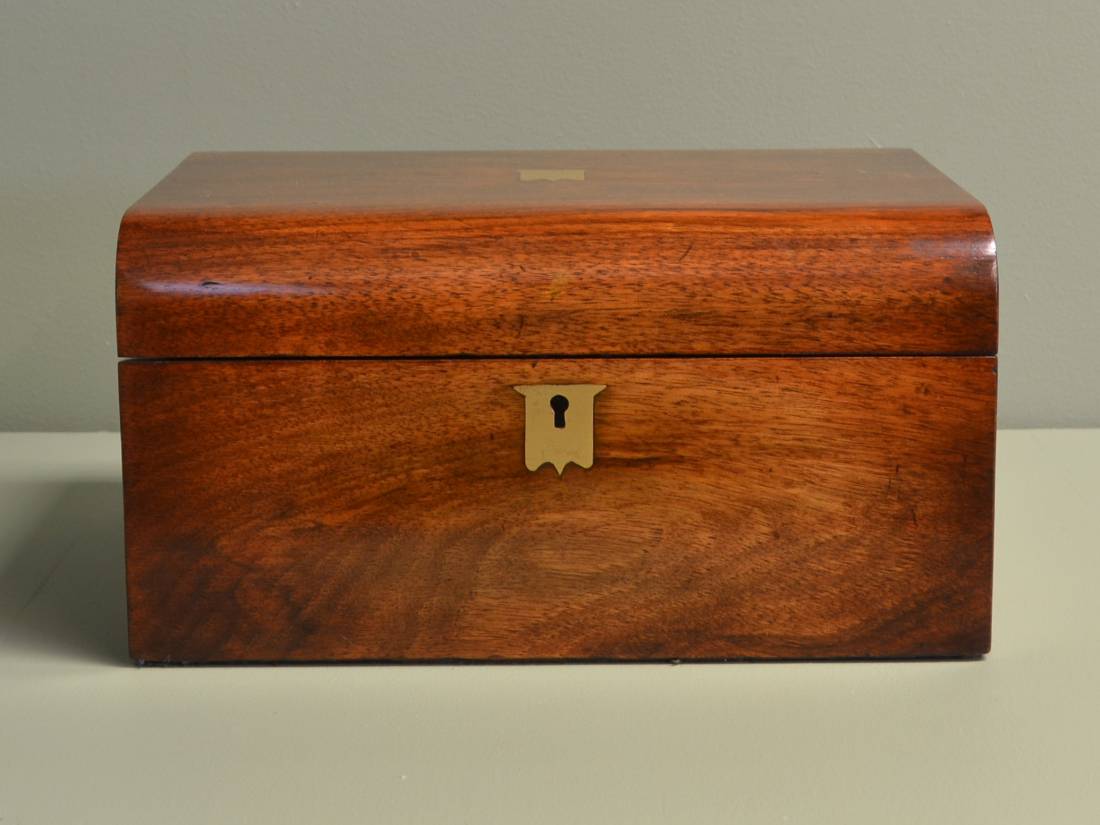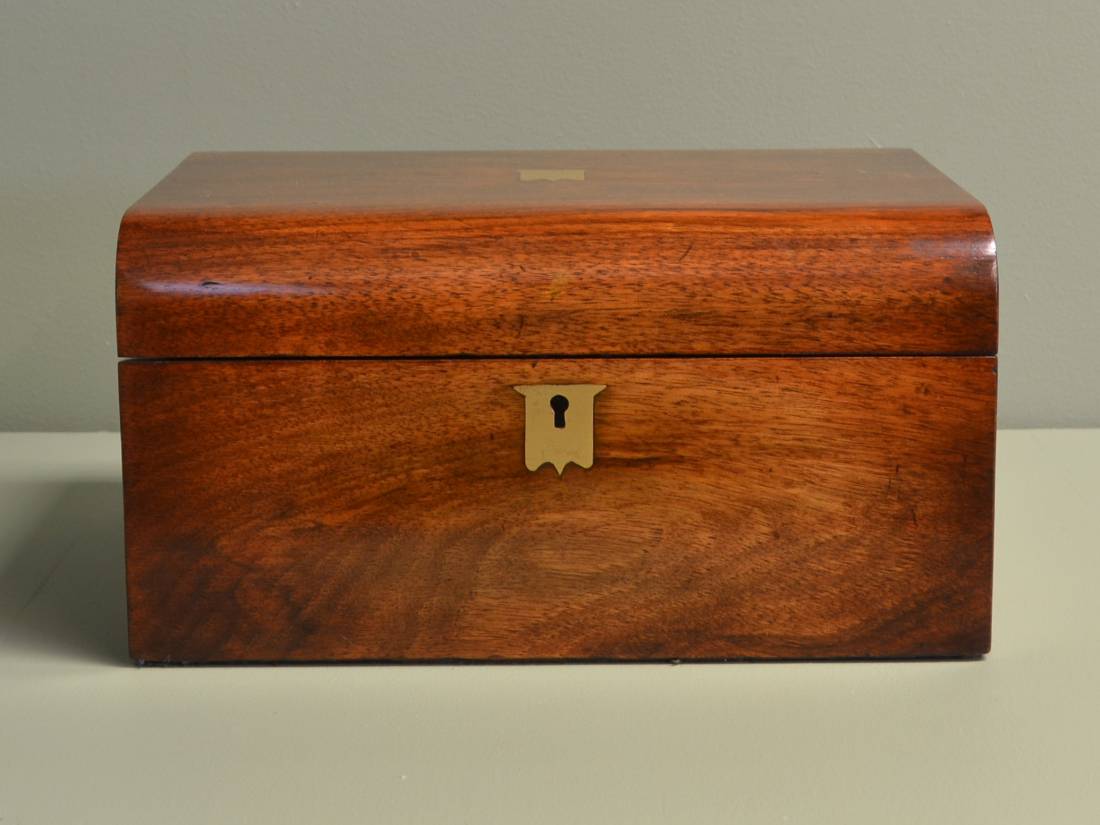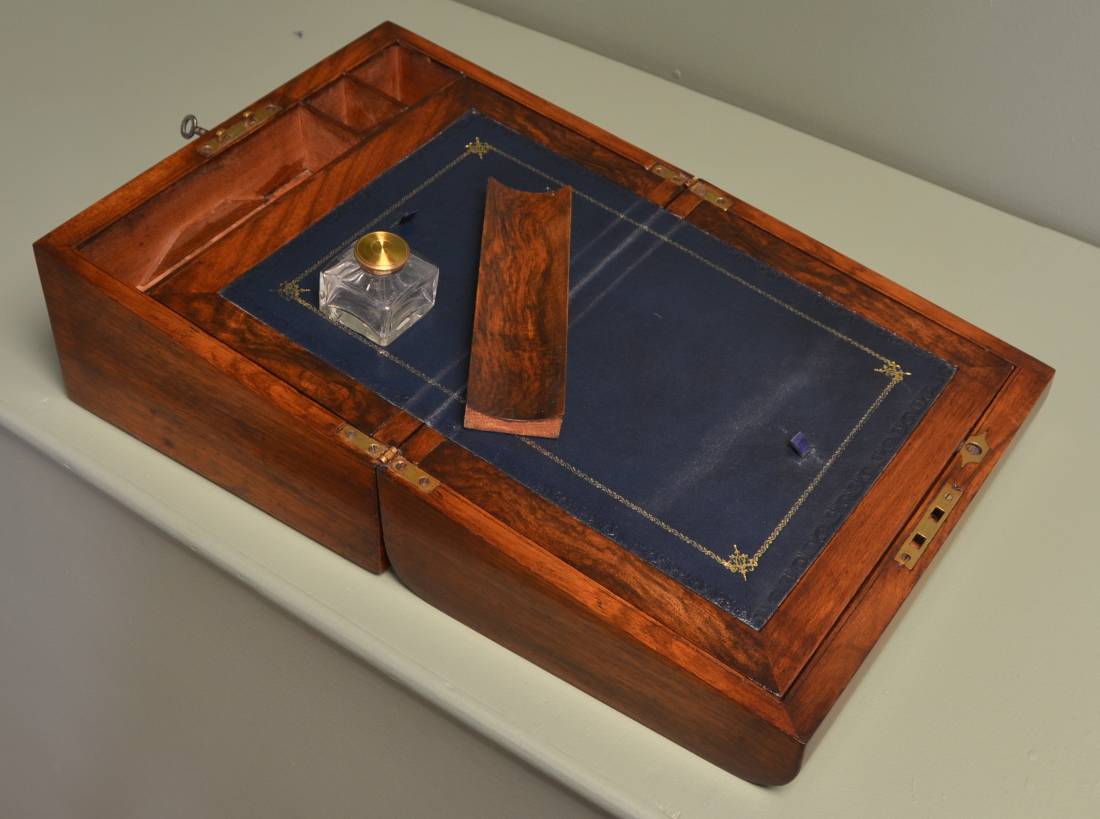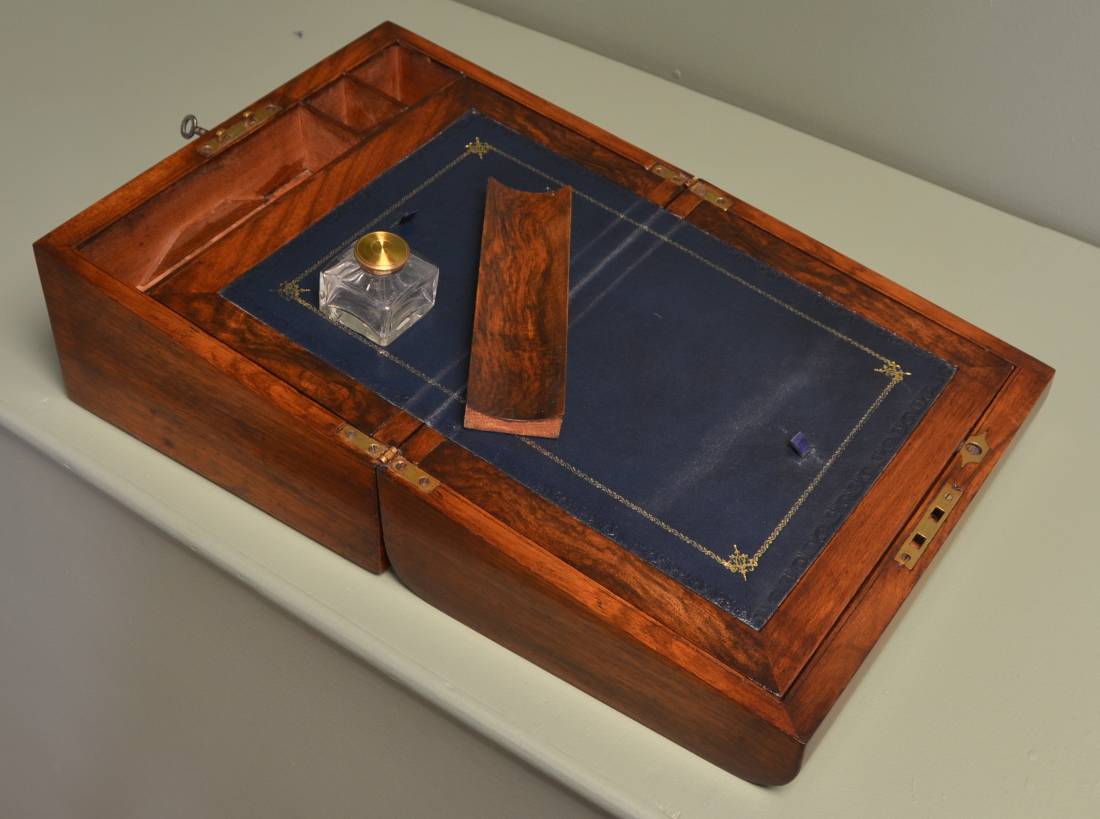 This Very Attractive Large Figured Rosewood Antique Writing Slope with Brass Inlay dates from the Victorian era circa, 1860. It is of large proportions and the interior comprises of the original tooled leather writing insert, pen holder and inkwell. There is also an appealing secret compartment which has three small drawers.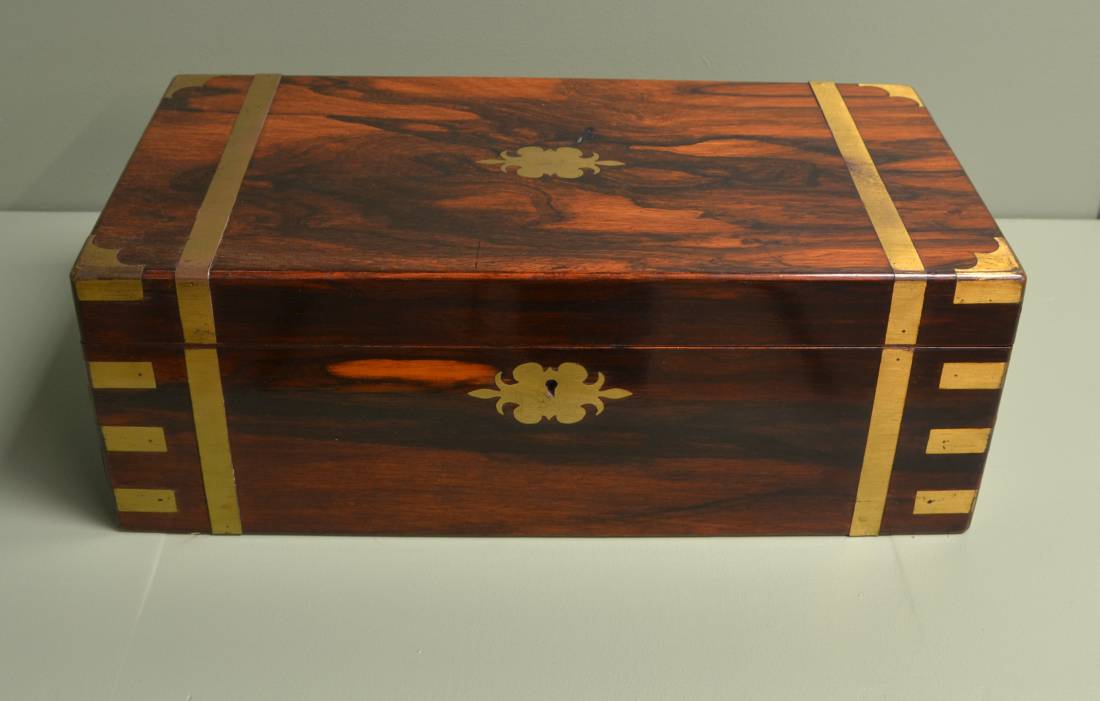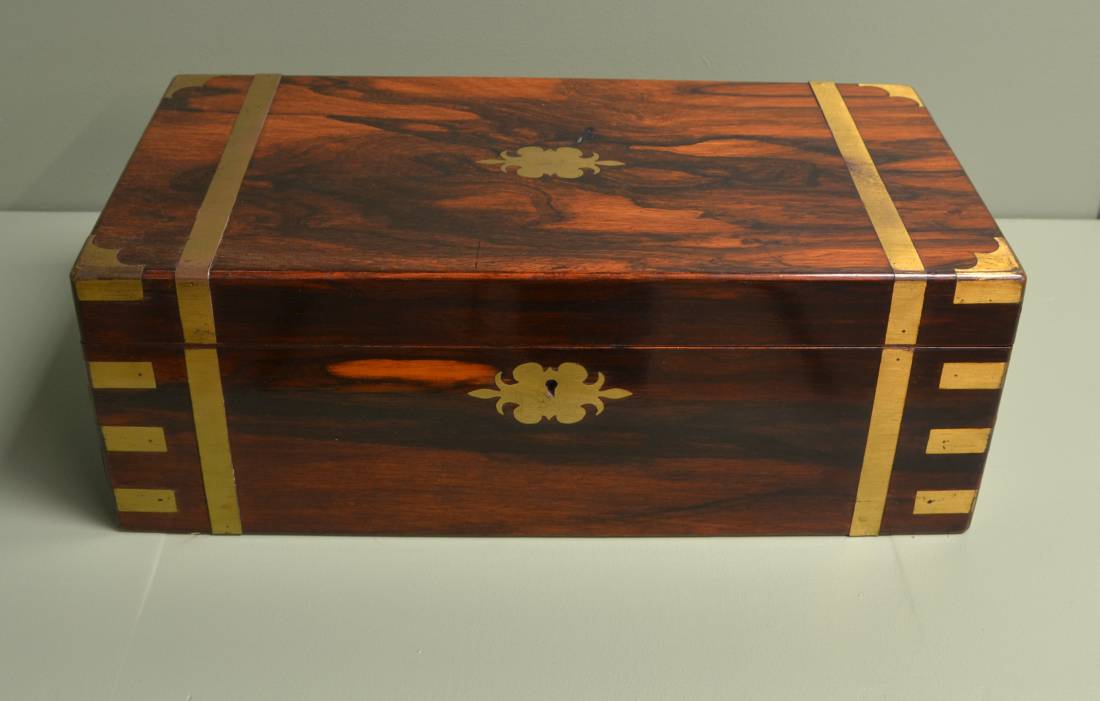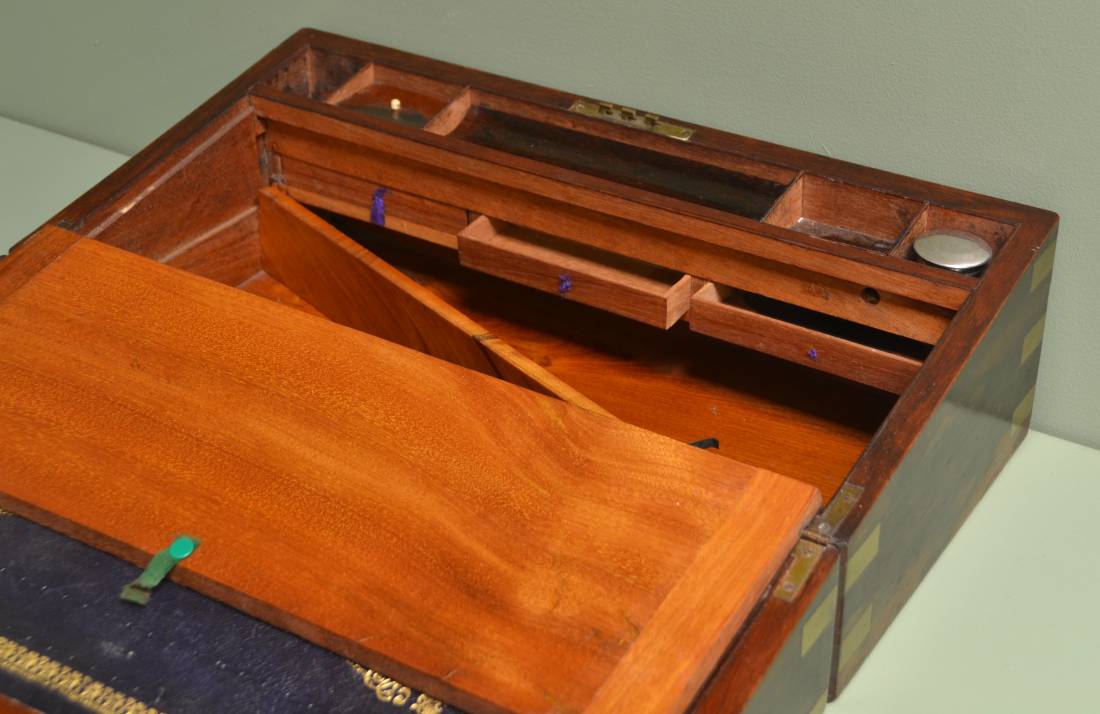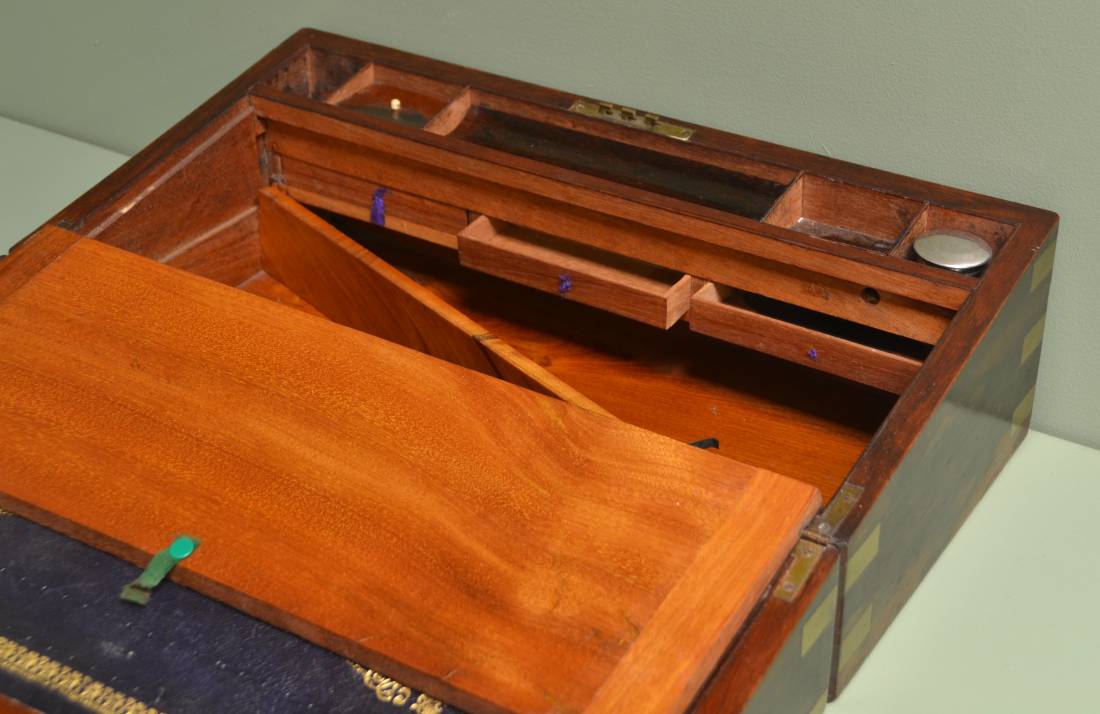 This unusual Pair Of Antique Victorian Solid Rosewood Boxes have decorative metal straps, key escutcheons and central engraved plaques. Both are constructed from the finest quality solid rosewood which is beautifully figured. One of the boxes is slightly finer in detail implying that they were originally made as a 'His & Hers' pair.


Dating from around 1890 in the Victorian period this antique oak stationery box is a quality find. It has a sloping front along with key and working lock and original brass key escutcheon. The interior is divided into several compartments with interesting carved separators.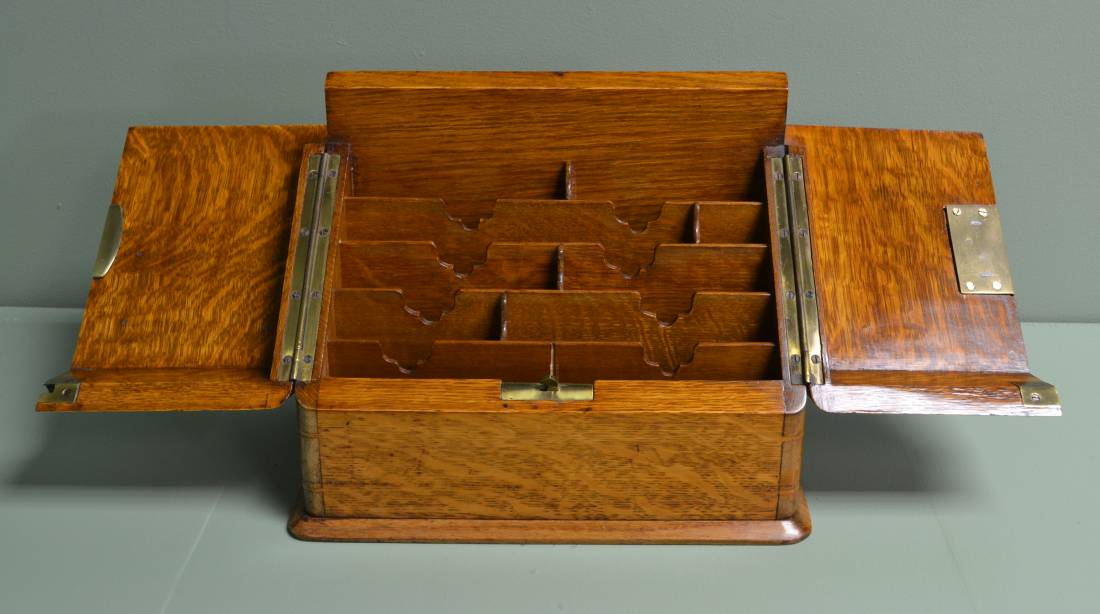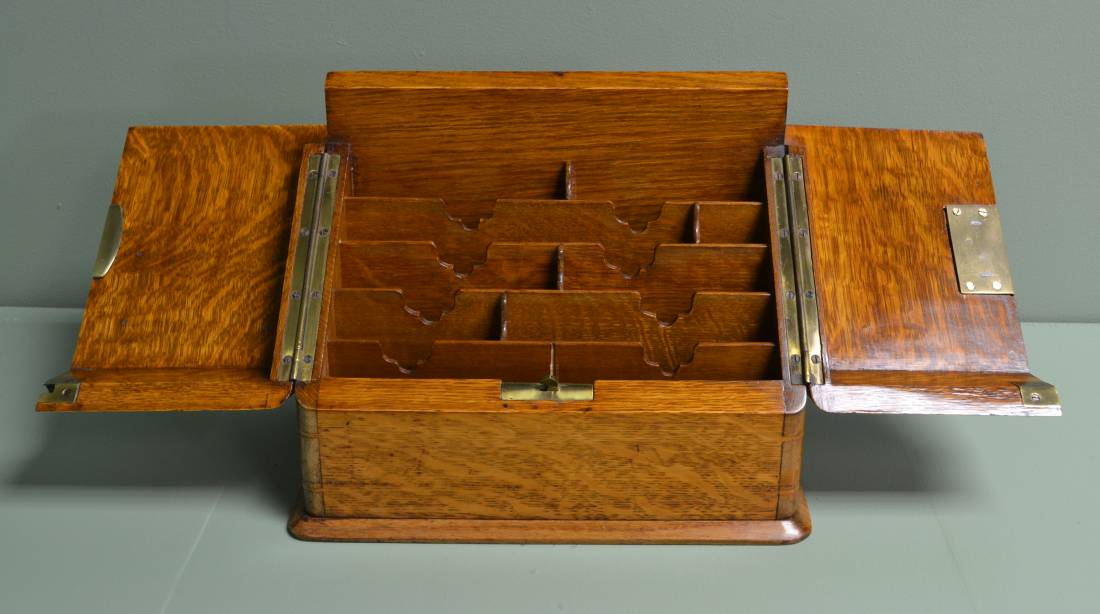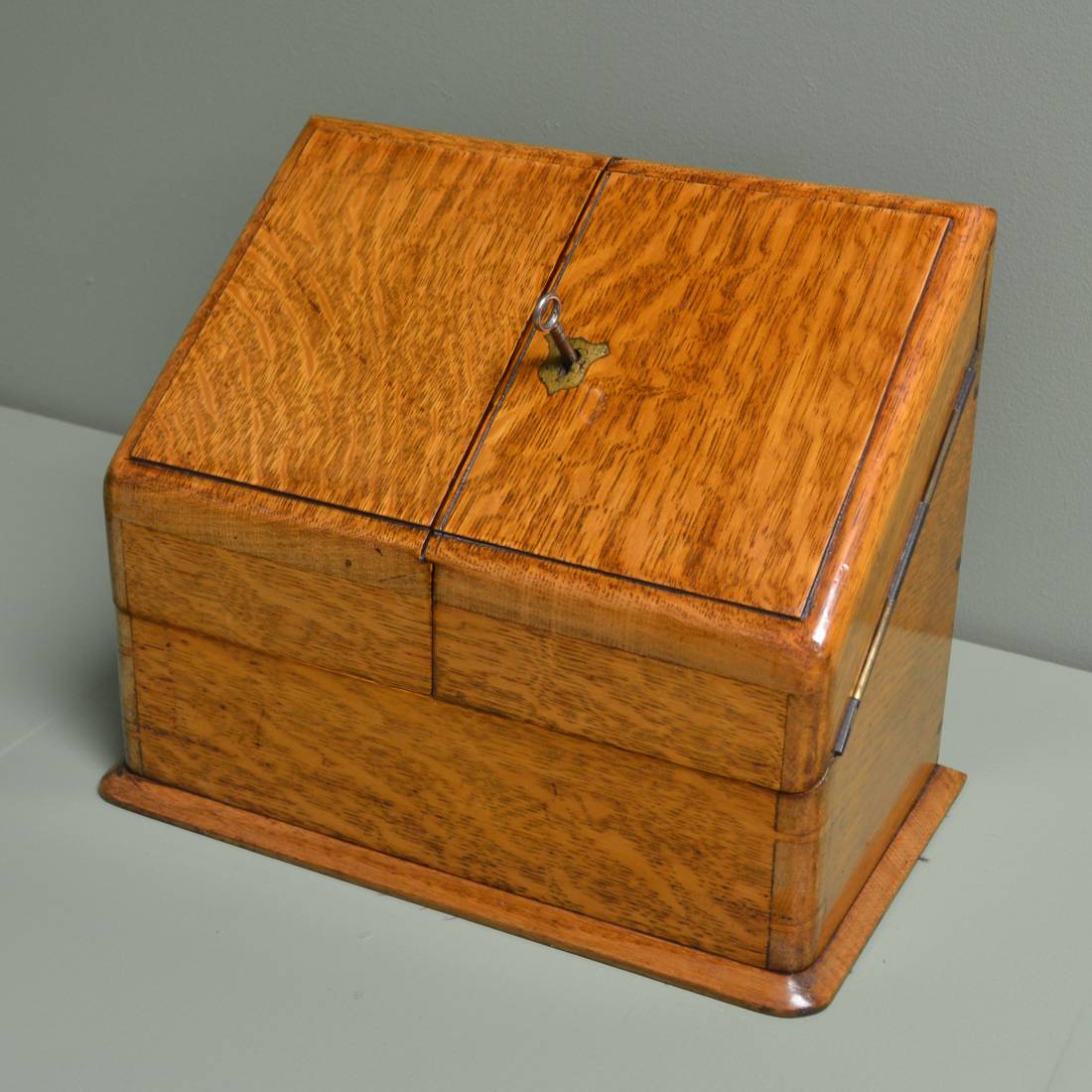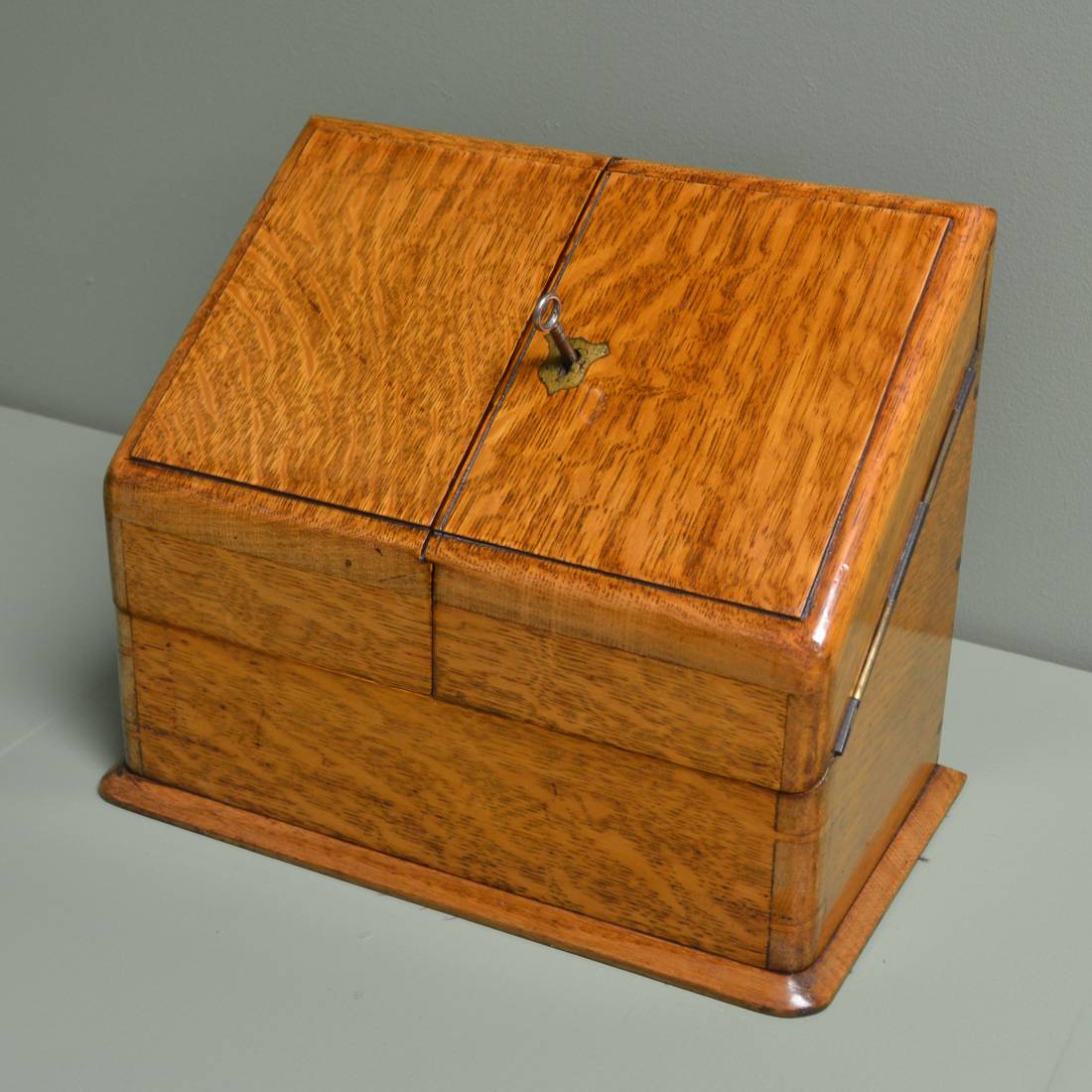 Dating from around 1830, this beautiful Regency antique jewellery box is made from inlaid mahogany and is of exceptional quality. It has a shaped lid with central flamed mahogany panel with a boxwood string inlay frame. The exemplary craftsmanship becomes self evident within the interior. The underside of the lid has been painstakingly decorated with quarter veneer panels and a central flamed mahogany oval inlay surrounded by boxwood and harewood string inlay banding. Within the storage compartment can be found a small crafted jewellery tray for those small precious items. This has been made to fit perfectly within the tapered box using ever so small hand cut dovetail joints and the extra extravagance of reeded edges to the top. When lifted out the tray reveals a slightly more roomy storage space for larger items.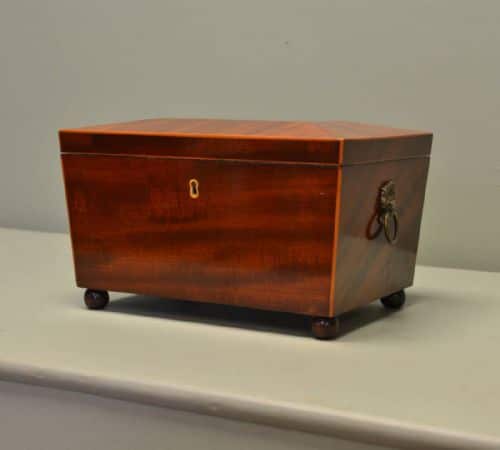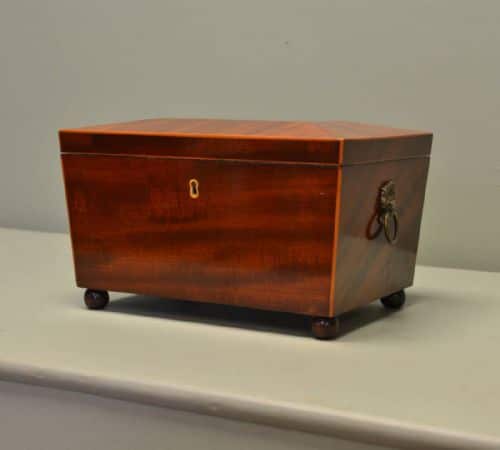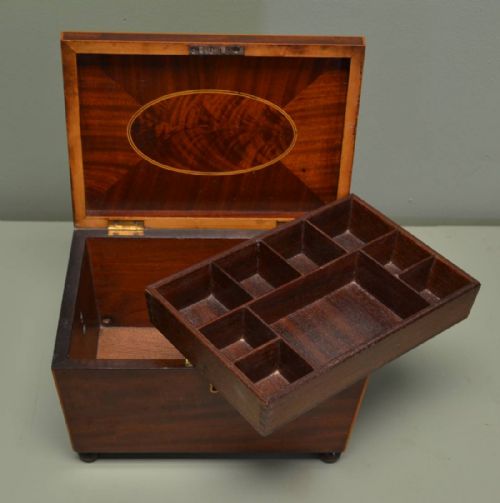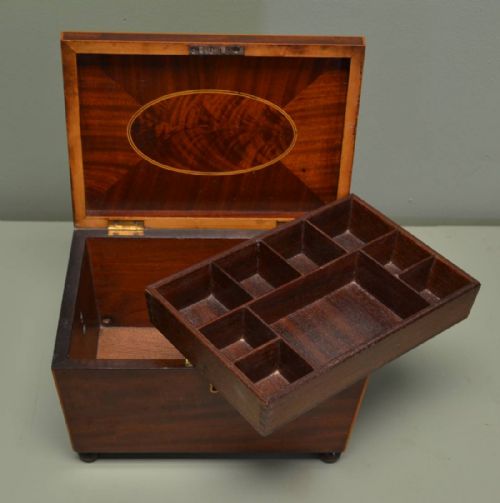 This Spectacular Birds Eye Maple Brass Inlaid Antique Victorian Work Box circa, 1890 has been constructed from beautifully figured birds eye maple with decorative brass inlaid top. The interior has a lift out tray with small brass handles and key with working lock. This wonderful work box would be ideal for anyone who loves antique collectables.