An historic Omega watch issued to members of the British Army in the 1960s sold for a full price of £15,312 (including fees) at Fellows Auctioneers yesterday.
The incredible timepiece, an Omega Seamaster 300 watch, reference 165.024, sports a stamped British Broad Arrow.
It was commissioned circa 1967, at a time when the Ministry of Defence took delivery of these watches for the Royal Navy and the British Army.
It is believed that these watches were made in very small numbers, and they were intended for the military until approximately 1970. The robustness of the watch ensured it was the ideal timepiece for the British Armed Forces.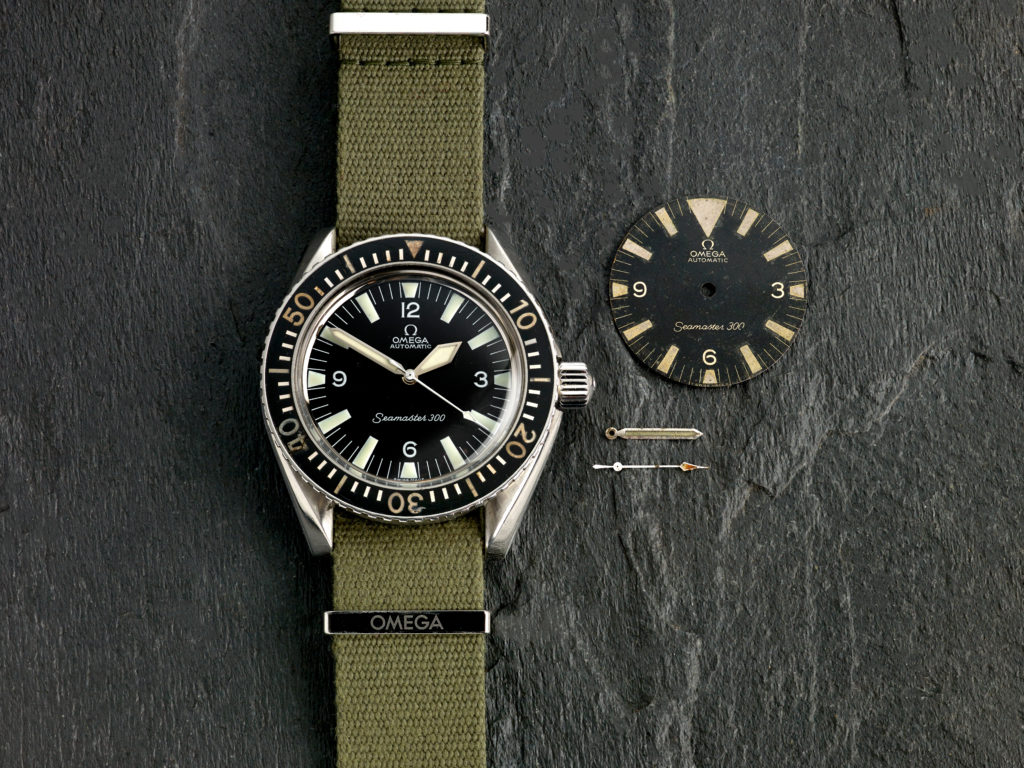 The watch contains a W10 inscription, which was included amongst all timepieces issued to the Army.
Featuring as Lot 74 in the Luxury Watch Sale, the item sold against an estimate of £12,000 – £18,000.
It was part of a private collection by an unnamed owner. The individual's name who was issued this watch is not known.
These watches were nicknamed the "Big Triangle", due to the 12 point displaying the large shape.
Despite the dial, minute, and second hands being replaced on the watch, the original elements of the timepiece were included with the purchase of the lot – which display the "Big Triangle".
The complete back inscription reads: "W10/6645-99-923-7697 A/138/67". The watch also contains a signed automatic calibre 562.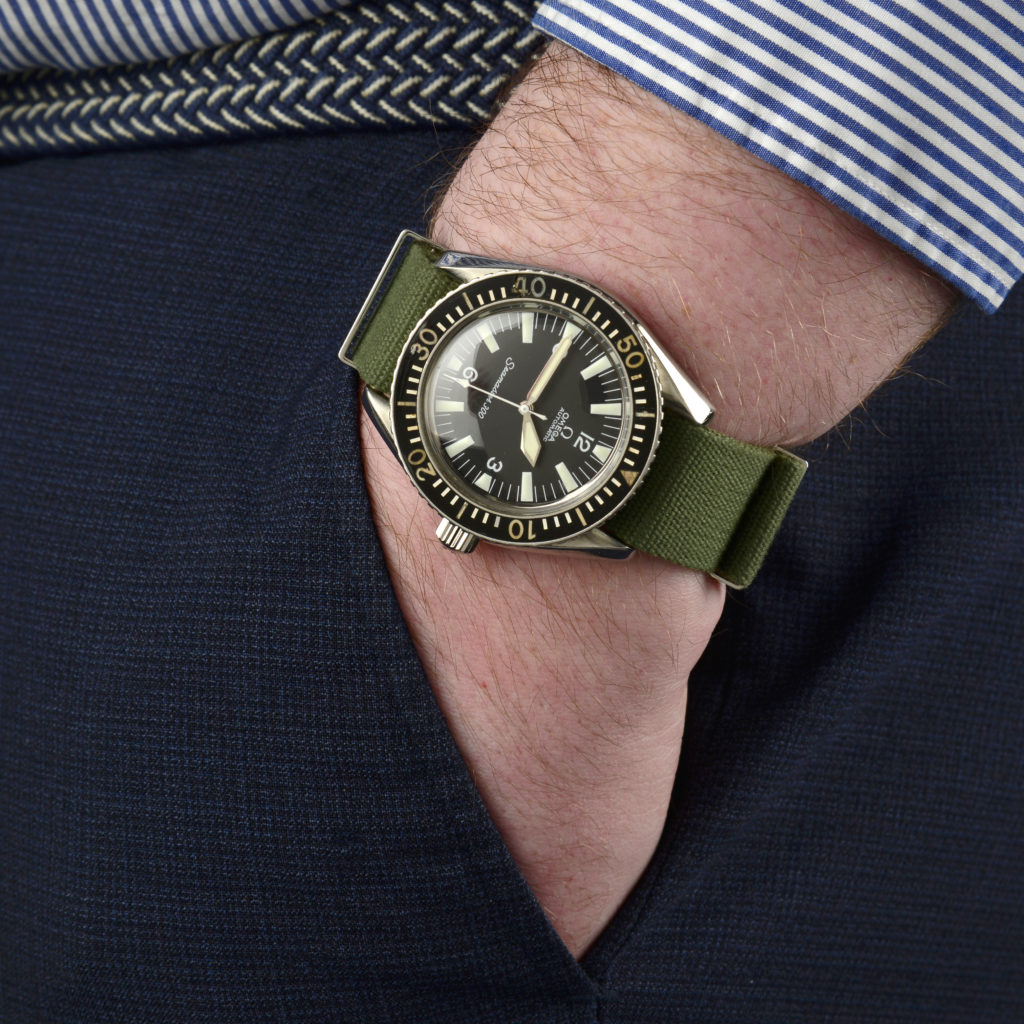 The watch was fitted to a signed green nylon 'NATO' style strap with a stainless steel pin buckle. It also features a black dial with luminous hour markers, and quarterly Arabic numerals.
The auction took place in the Jewellery Quarter, Birmingham on Monday 19th April. It could be viewed at Fellows' offices in both Birmingham and London on selected dates.
The Luxury Watch Sale was the first live auction in many months where members of the public were able to attend, with a booking system and safety procedures in place by Fellows.
The auction saw over 200 timepieces go under the hammer, from a variety of brands such as Rolex, Omega, and Tag Heuer.
Michael Jagiela, Senior Watch Specialist from Fellows Auctioneers, said: "Military watches such as this are always very special because they could have been worn in any kind of environment. Although certain elements of the watch have been replaced, the movement is still functioning and it's a brilliant timepiece which was issued to the British Army in the 1960s.
"Military items of this kind are always sought-after by watch collectors, especially as we believe these watches were made in such small numbers. The watch also comes with a service box and warranty papers dated 16/07/2020 which were an added incentive for prospective buyers."