Nicola Whittaker | Business Development Manager
Shop the runway with Fellows Auctions. Lot 161 is a stunning shoulder clutch by Dolce & Gabbana.
From the Spring/Summer 2015 shows, the Cuore Di Mamma is a piece of wearable art.
The "sacro cuore", or sacred heart, symbolism has always been an iconic part of Dolce & Gabbana's heritage. Clothes, sunglasses, bags and even the packaging of the brand's make up have sported the symbolism. In this instance, the heart is the entire object.
The Dolce & Gabbana Collection
The theme was motherhood. This bag is an ode to a mother's love and it is even inscribed with "mama sei unica", Mama you are unique.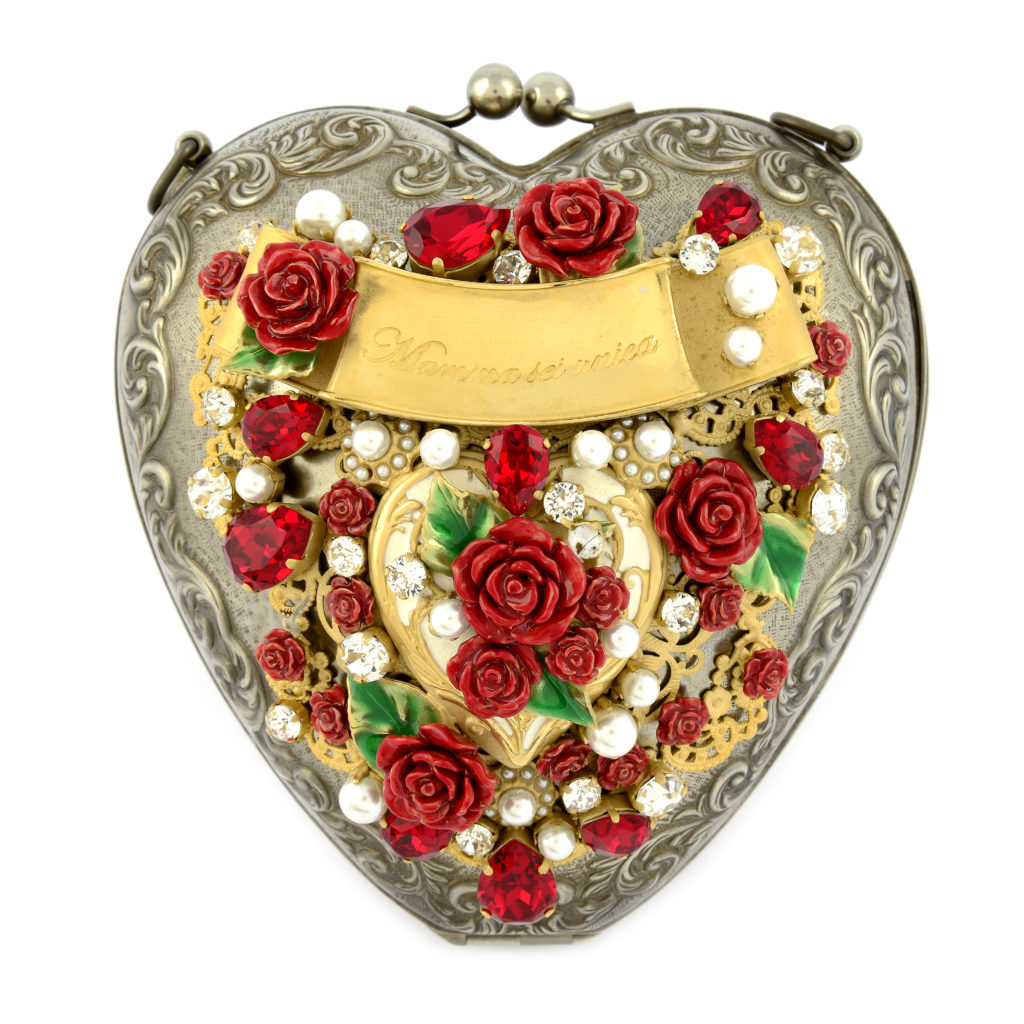 The collection was a step back in time when Sicily (their usual source of inspiration) was owned by Spain. Moreover, it was full of rich reds, polka dots and matador inspired clothing.
The red roses seen in the handbag was also a strong theme at the shows. Furthermore, they were also seen in hairpieces, shoes and other handbags. The sacred heart appeared in other forms as embellishments on clothing, belts, bags and shoes.
The bag can be used as a clutch or as a shoulder bag with a leather strap (not included in Lot 161).
The Designer Collection sale takes place on Monday 6th September. Moreover, viewing days are listed below:
London:
Tuesday 31st August 13:00-19:00
Wednesday 1st September 10:00 – 16:00
Birmingham:
Friday 3rd September 10:00-16:00
Monday 6th September 8:30-10:00
Virtual viewings available by request.
Valuations
Our valuations are free. In addition, there is no obligation to sell with us. Our experts will value your item with an estimate, so you can find out what it could achieve at auction.
The process is simple, so you can get a valuation now:
Fill in a form online.
Book an appointment to visit our offices in Birmingham and London.
Book a virtual valuation appointment.