Here is a list of English Cabinet makers and antique furniture designers throughout the 18th and 19th century from A to Z.
A Blain Liverpool – Arthur Blain established in 1835, at 35 Paradise Street, Liverpool.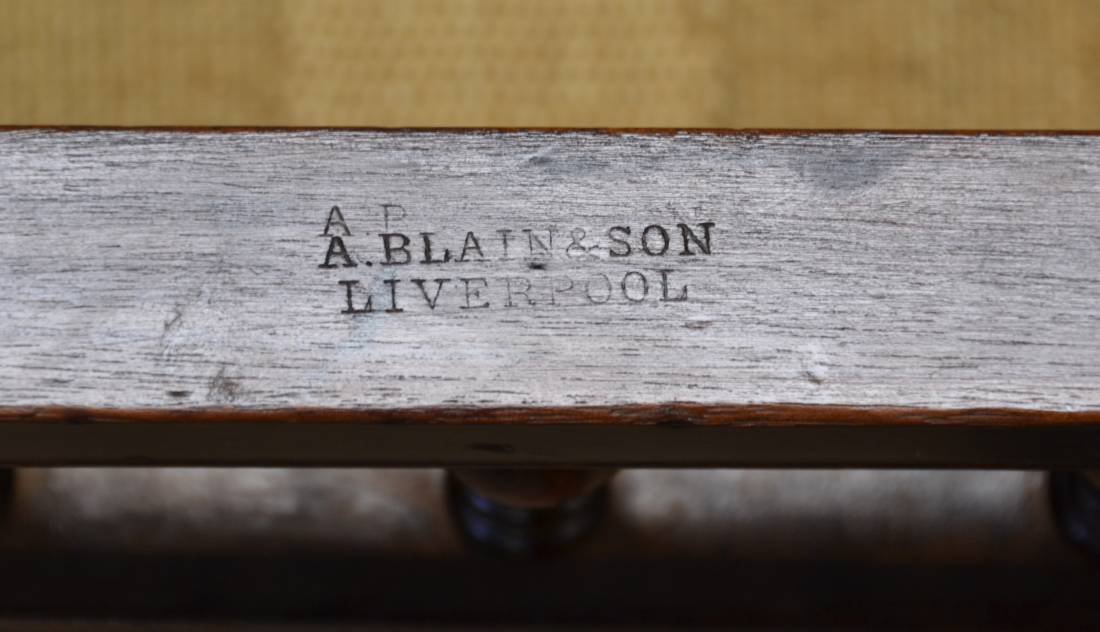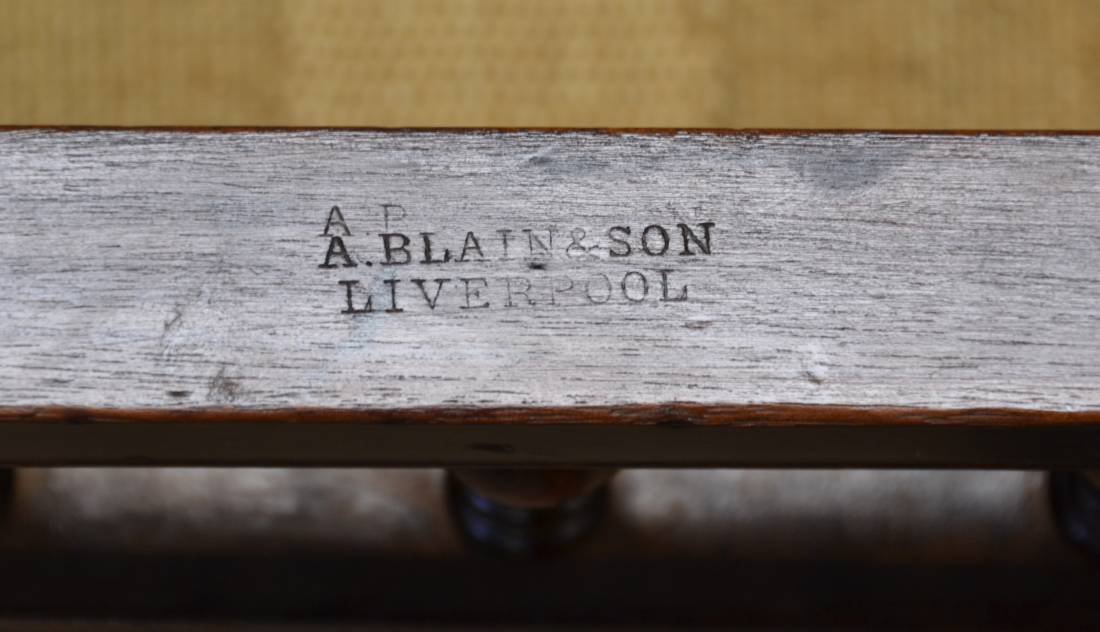 A. Gardner & Son were cabinet makers based at 36 Jamaica Street, Glasgow in Scotland.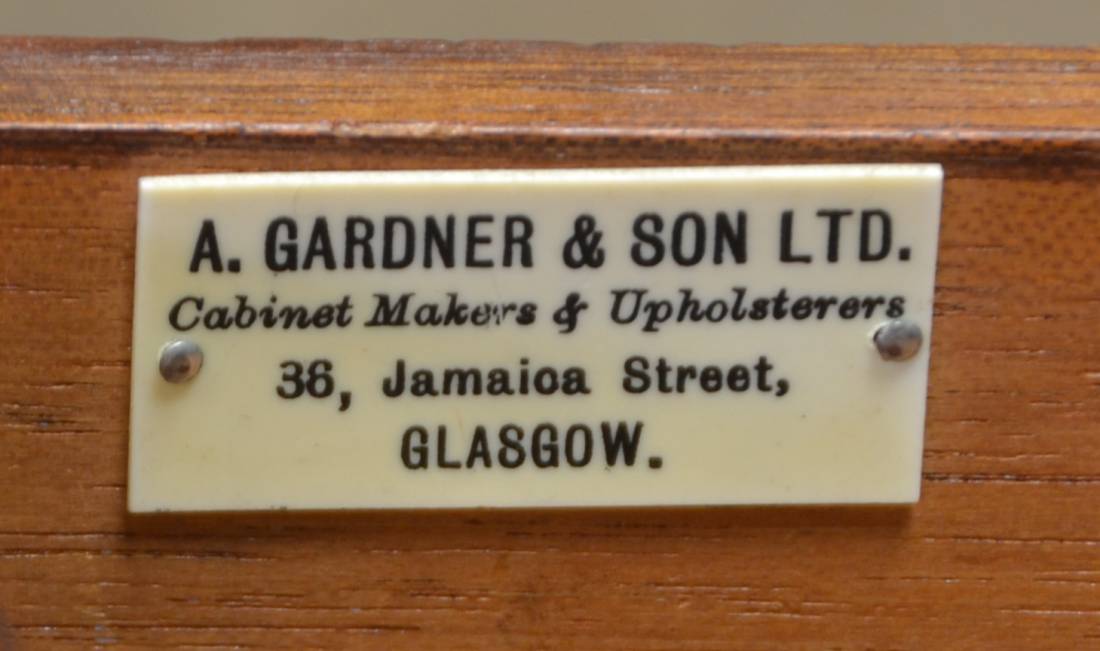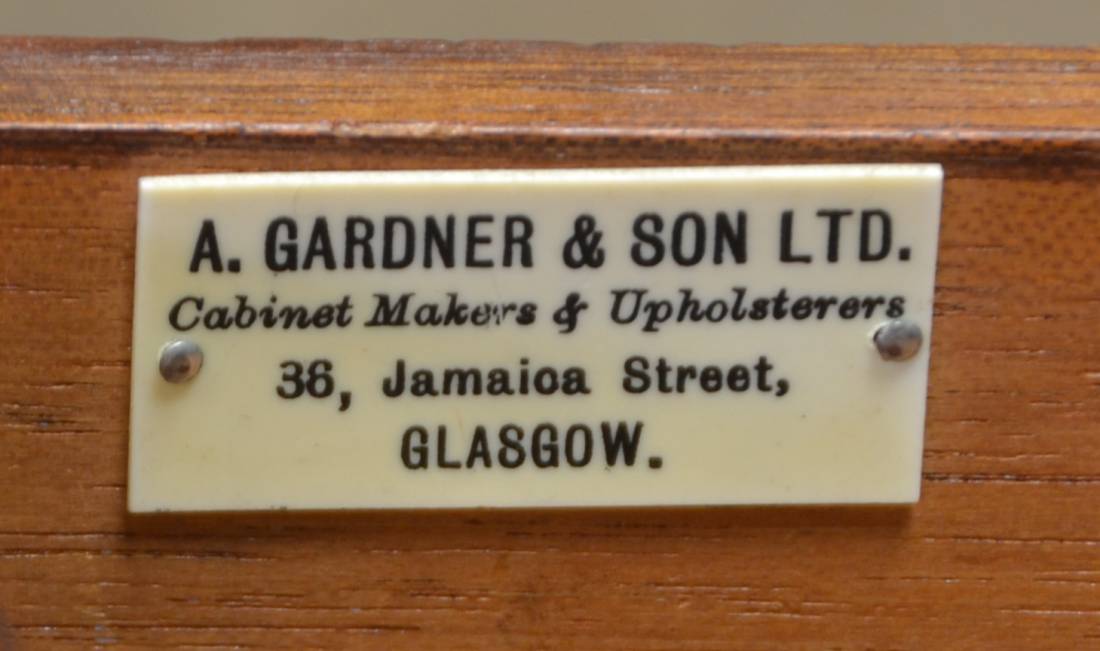 Alex Smith – 61, Market Street, Colne – Cabinet makers who made Oak furniture in the late Victorian and early Edwardian period.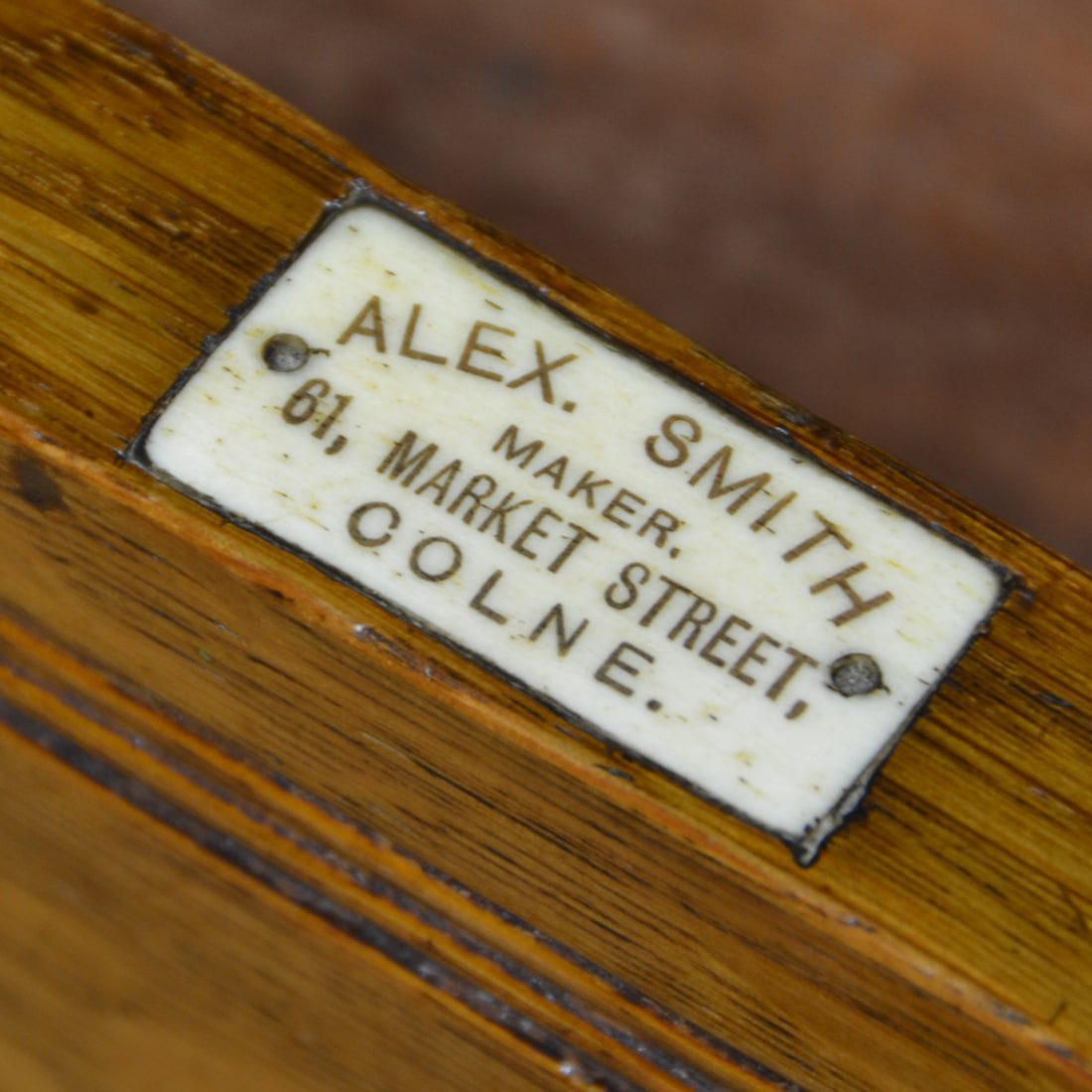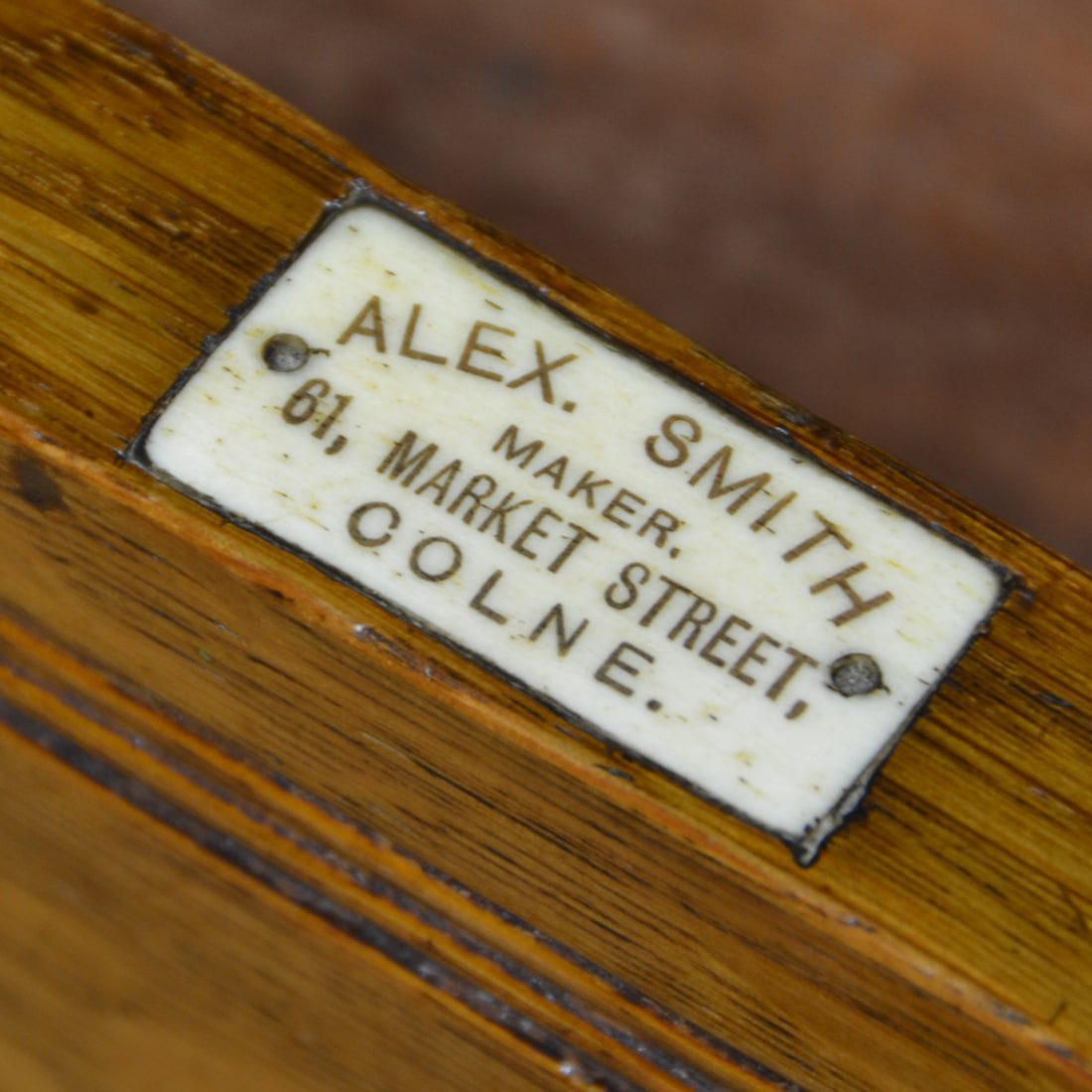 Allen & Appleyard – late 19th and early 20th Century furniture makers based in Rensaw Street & Bold Street, Liverpool.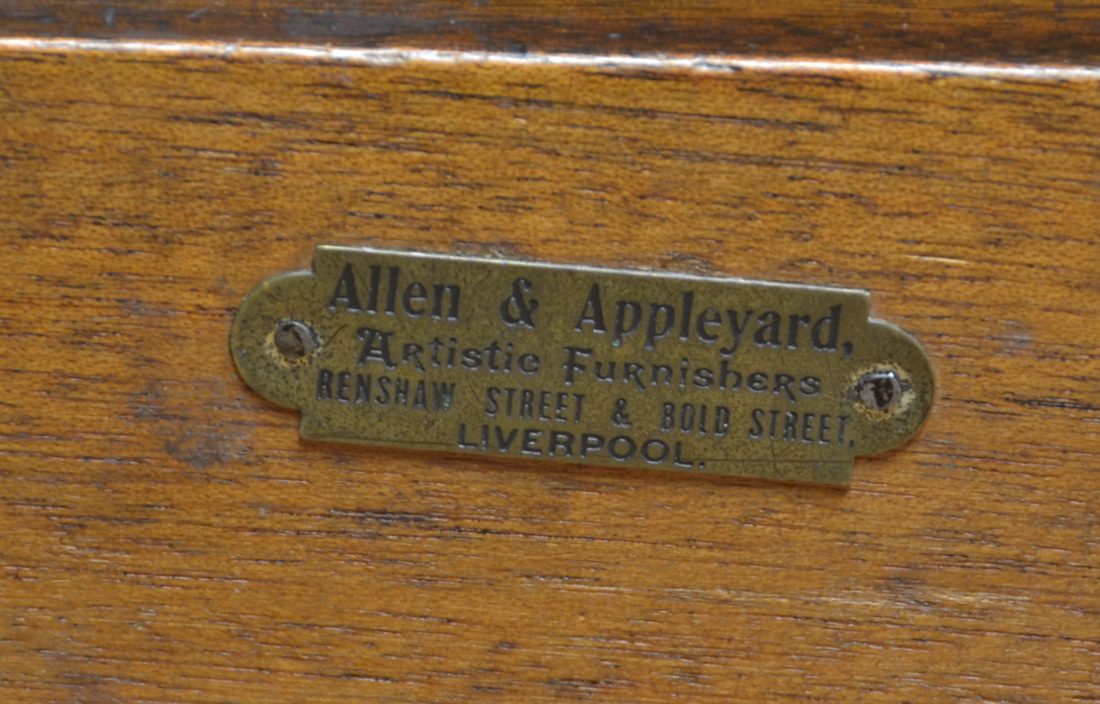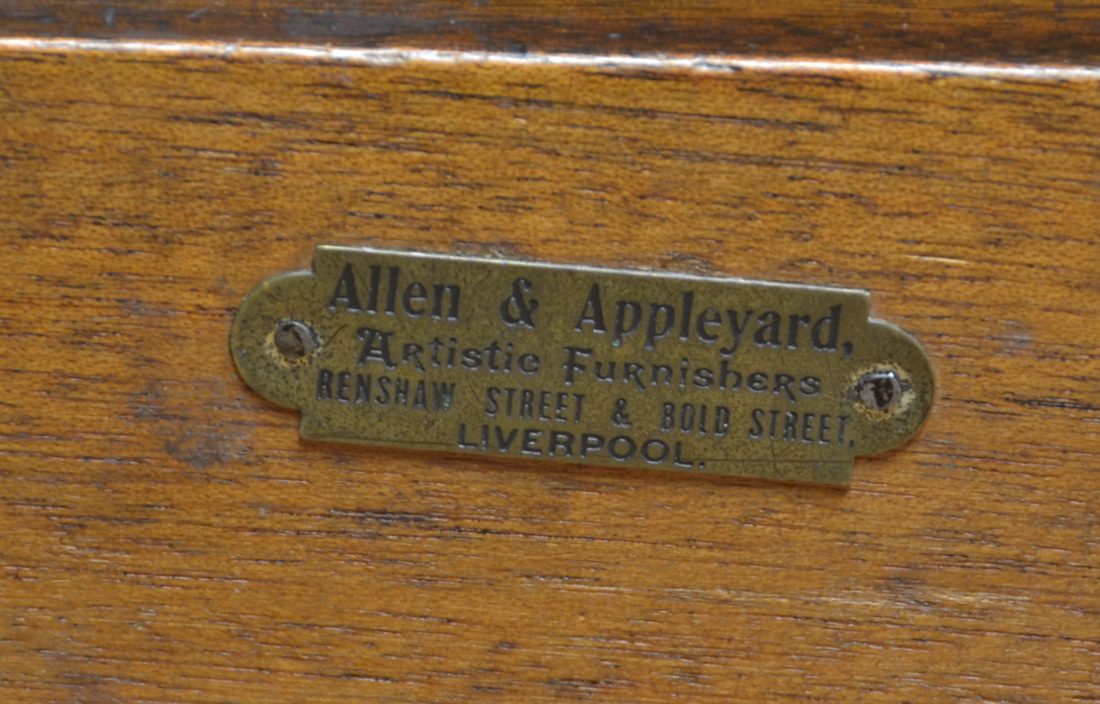 Druce & Co – Renowned furniture cabinet makers based in Baker street London. Established Thomas Charles Druce and his son, Herbert Druce took over the business in 1864.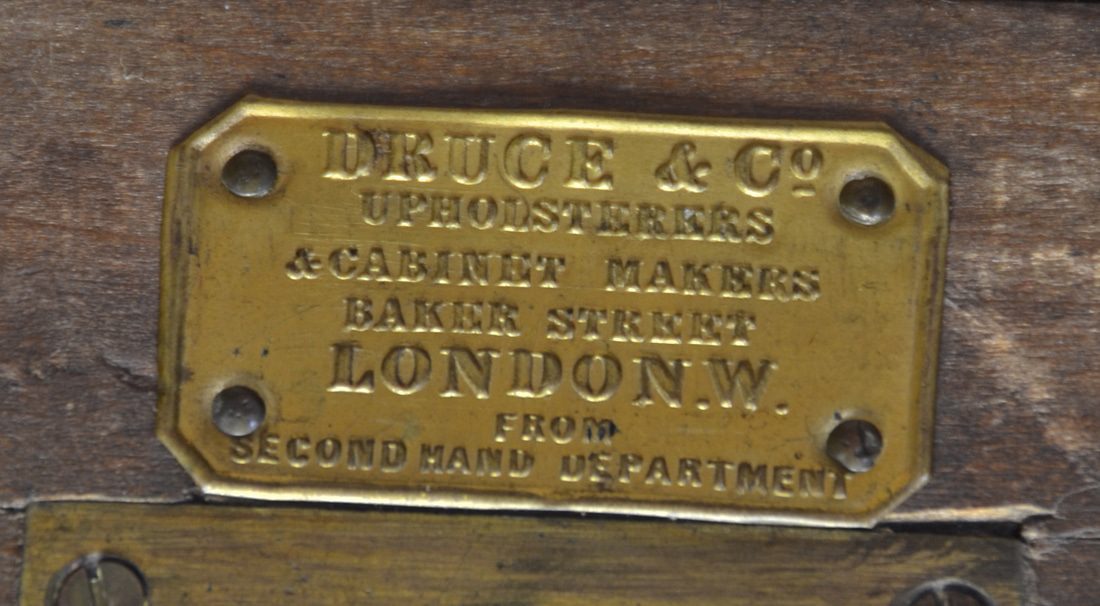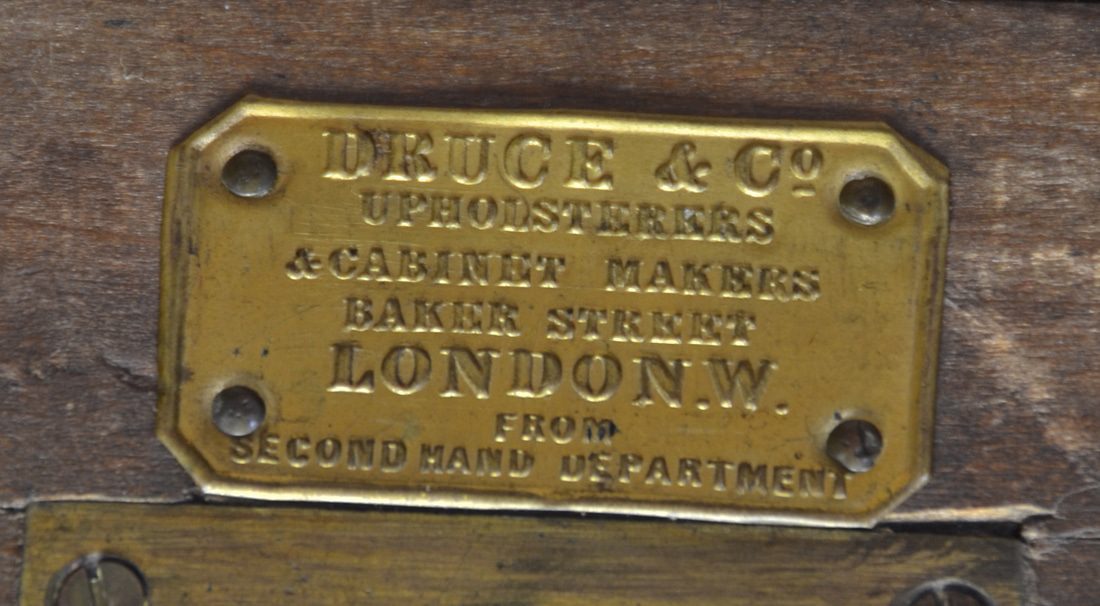 Edwards and Roberts – Among the best English antique furniture cabinet makers of the second half of the 18th century. Founded in 1845 at 21 Wardour Street.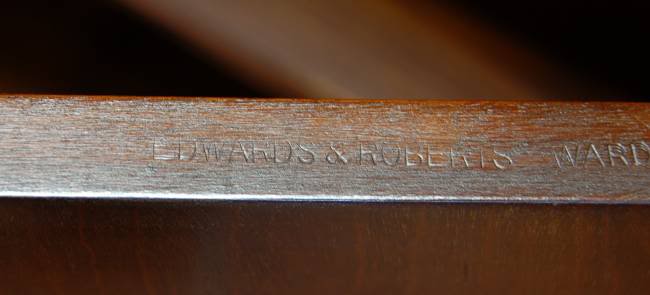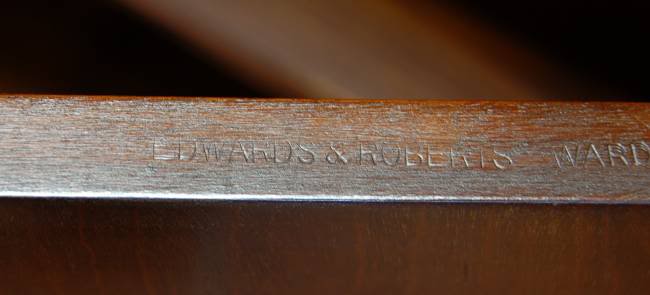 Ee-Zi-Way – They created an Oval Extending Dining Table from 1920 to 1940 that contains a central leaf that folds away beneath the table. They usually have an ivorine label reading ' The Ee-Zi-Way One Motion Extending Dining Table'.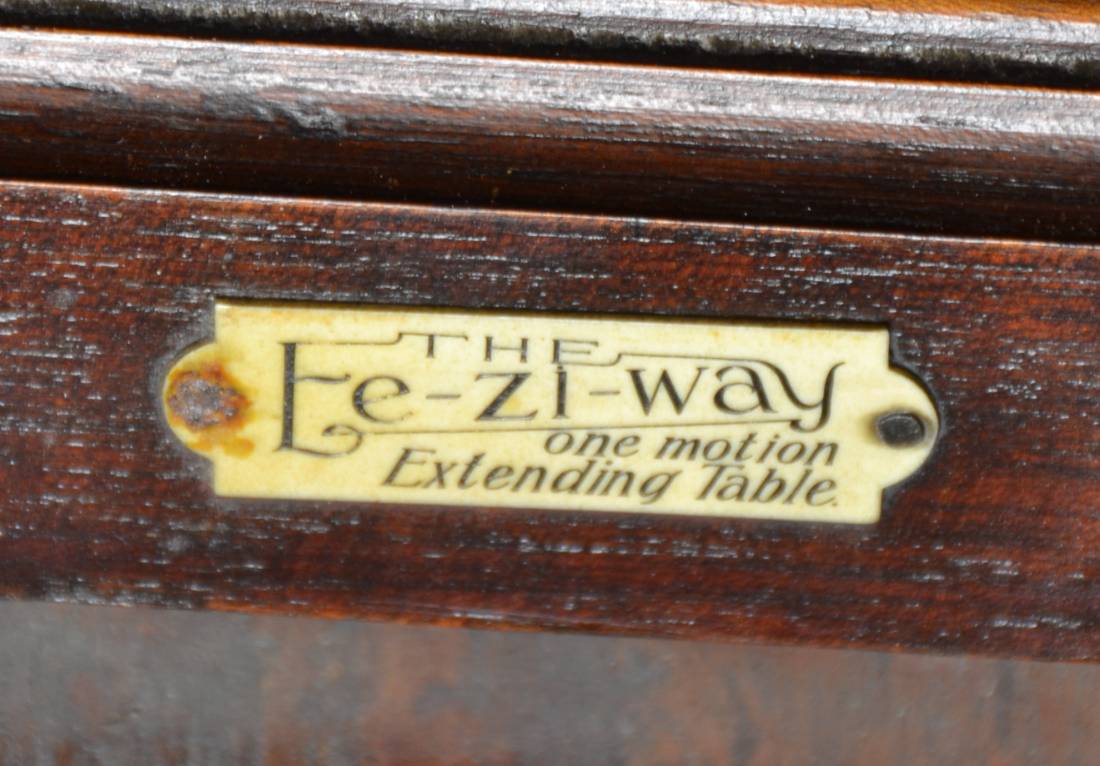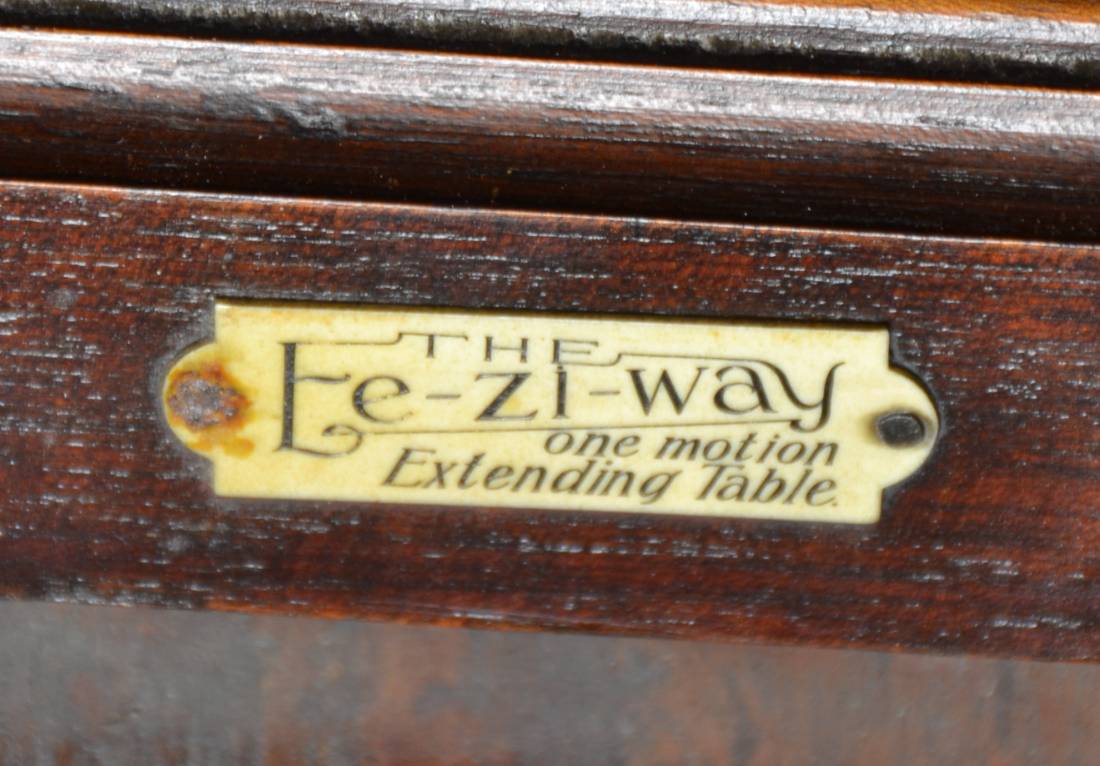 F.J.Mercer – Successor to A.Jessop – Cabinet Maker, Upholsterer, Carver, Gilder, Picture Framer and looking Glass manufacturer – Fargate Sheffield.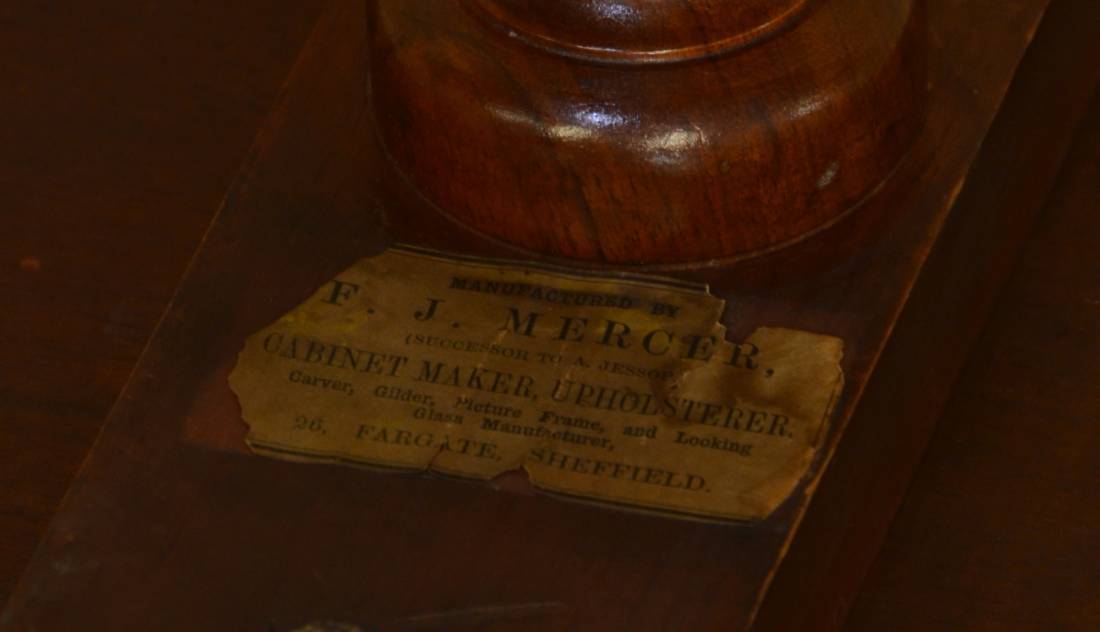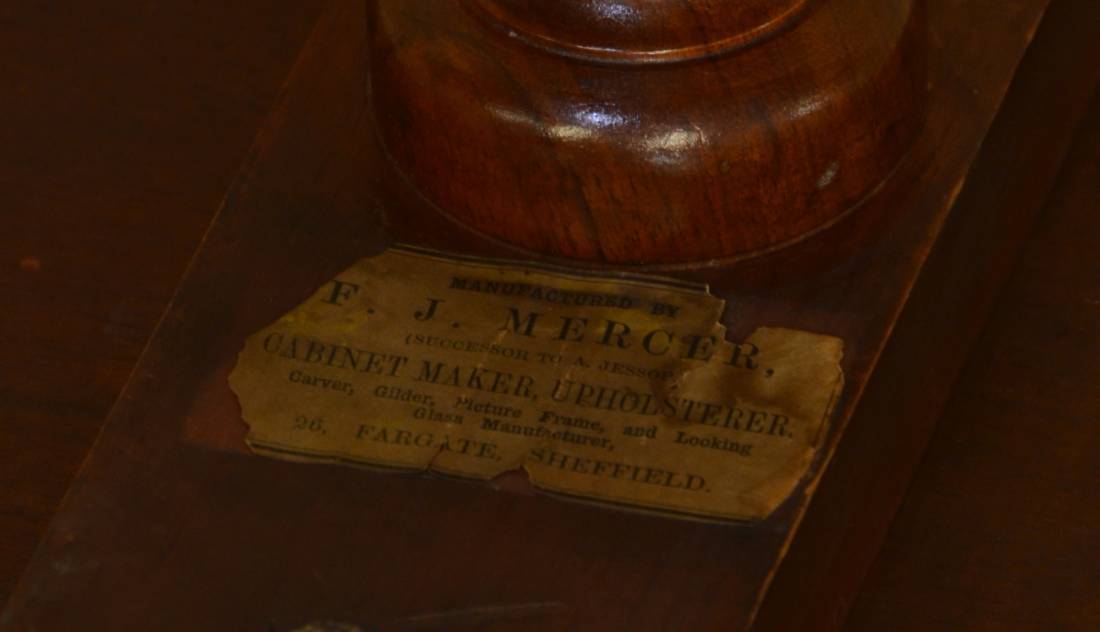 Galloway And Sykes Aberdeen – Used the finest quality inlay with urn designs, scrolled flowers and intricate individual mother of pearl centres.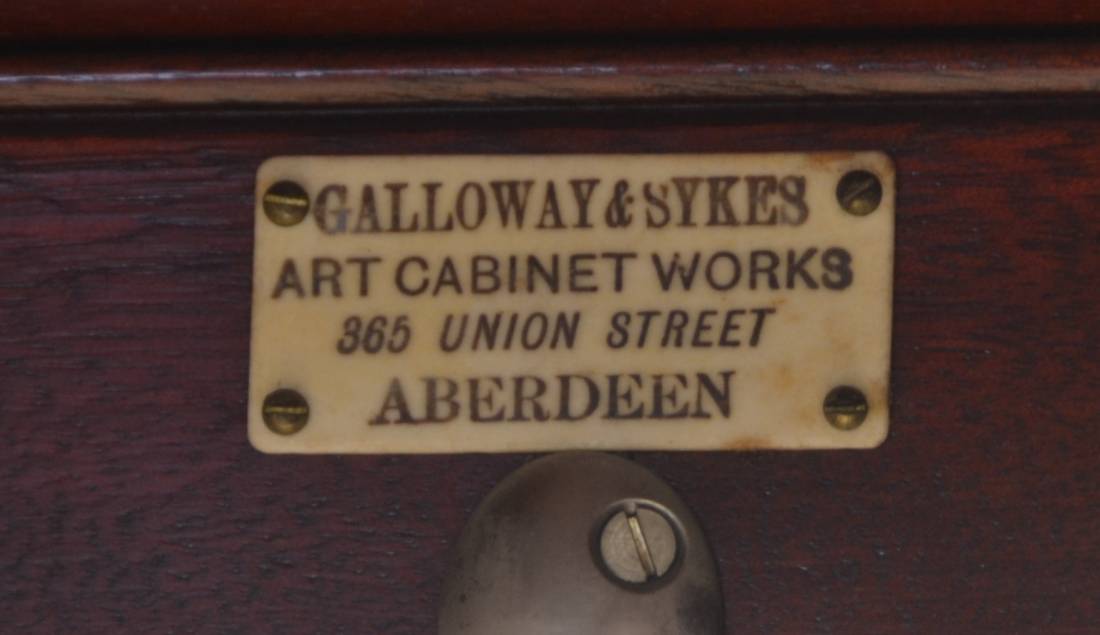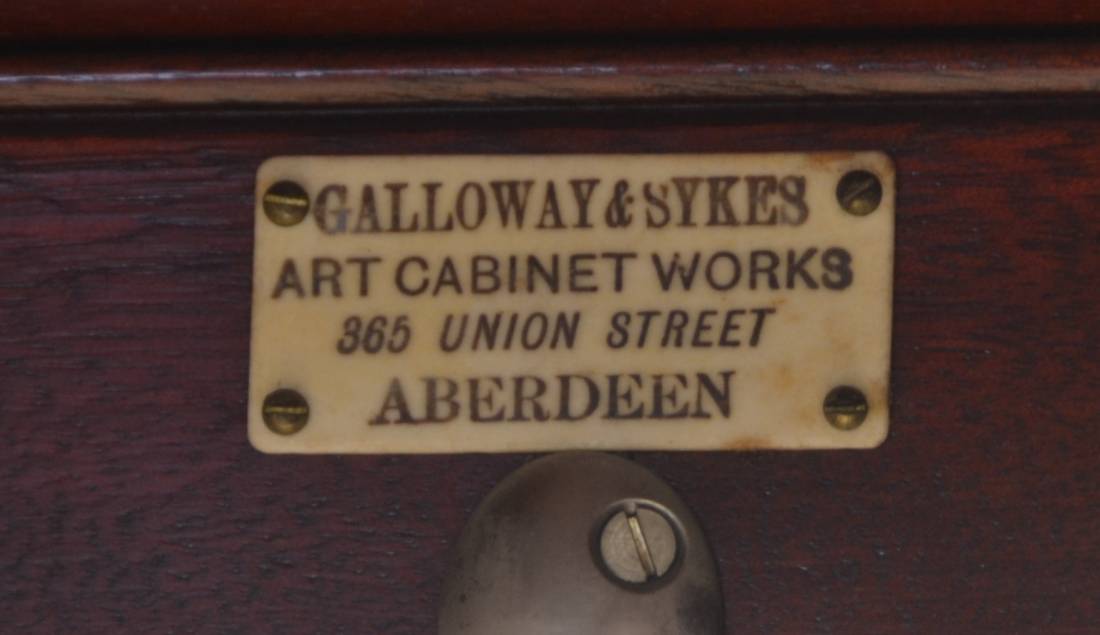 G Hardy & Co – Cash House Furnishers, Oldham st, Manchester.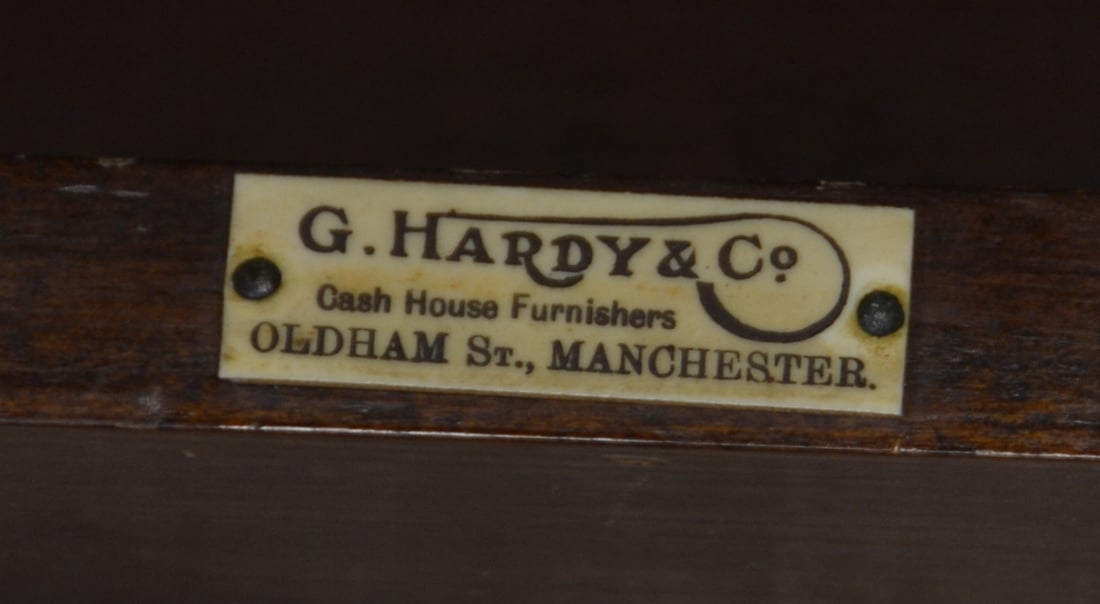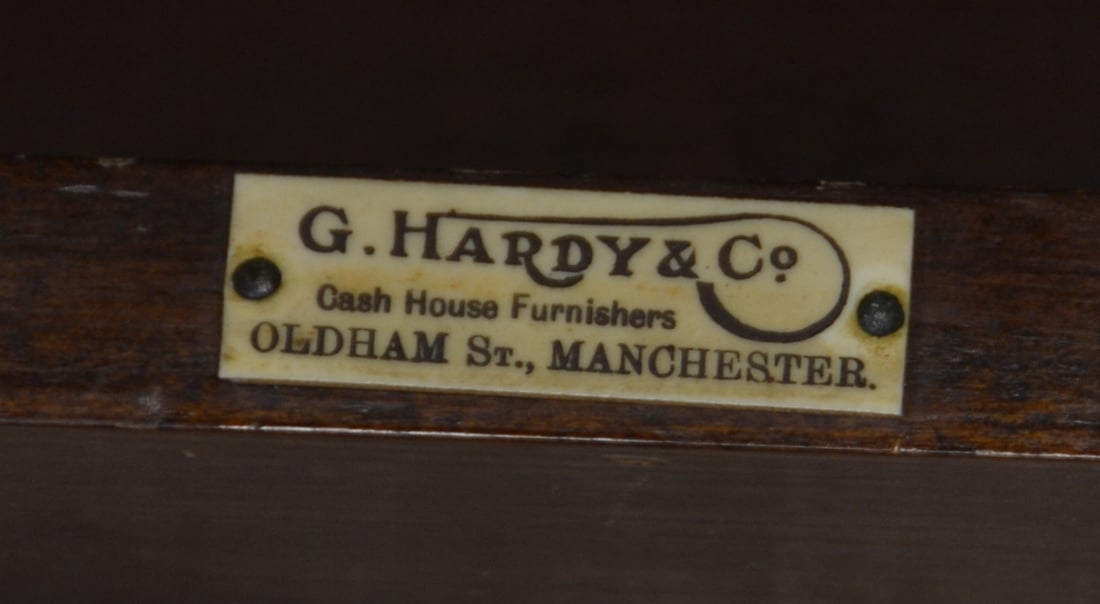 Gillows of Lancaster – Robert Gillow was the founder in 1731. Gillows quickly got recognised to be one the best cabinet makers of their time. In the 1740s, they chartered ships, to import Mahogany from the west indies and Jamaica. They later became known as Waring & Gillow.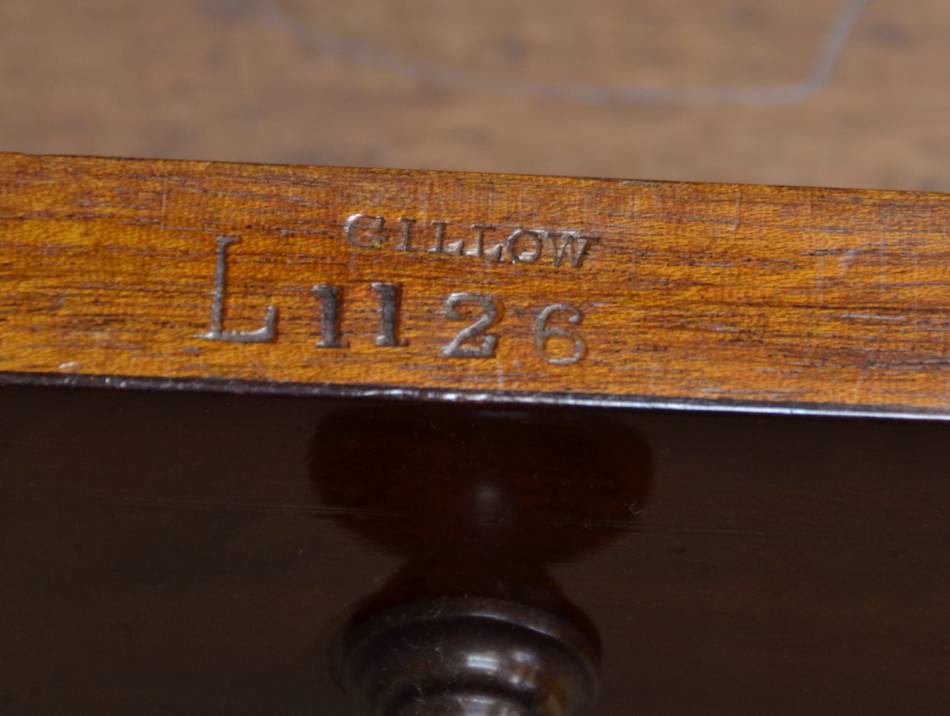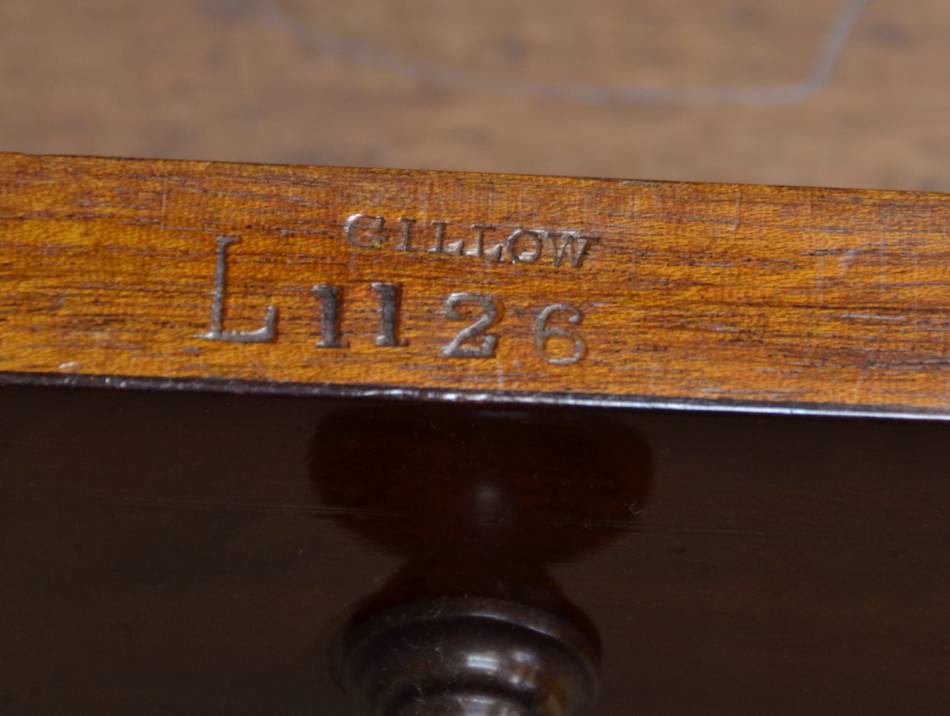 Globe-Wernicke – established in 1899 by Otto Wernicke, owner of Wernicke Furniture Co bought the Globe Company. Specialised in stacking barrister bookcases. They fell into receivership in 1932 because of the Depression but then it re opened in 1934.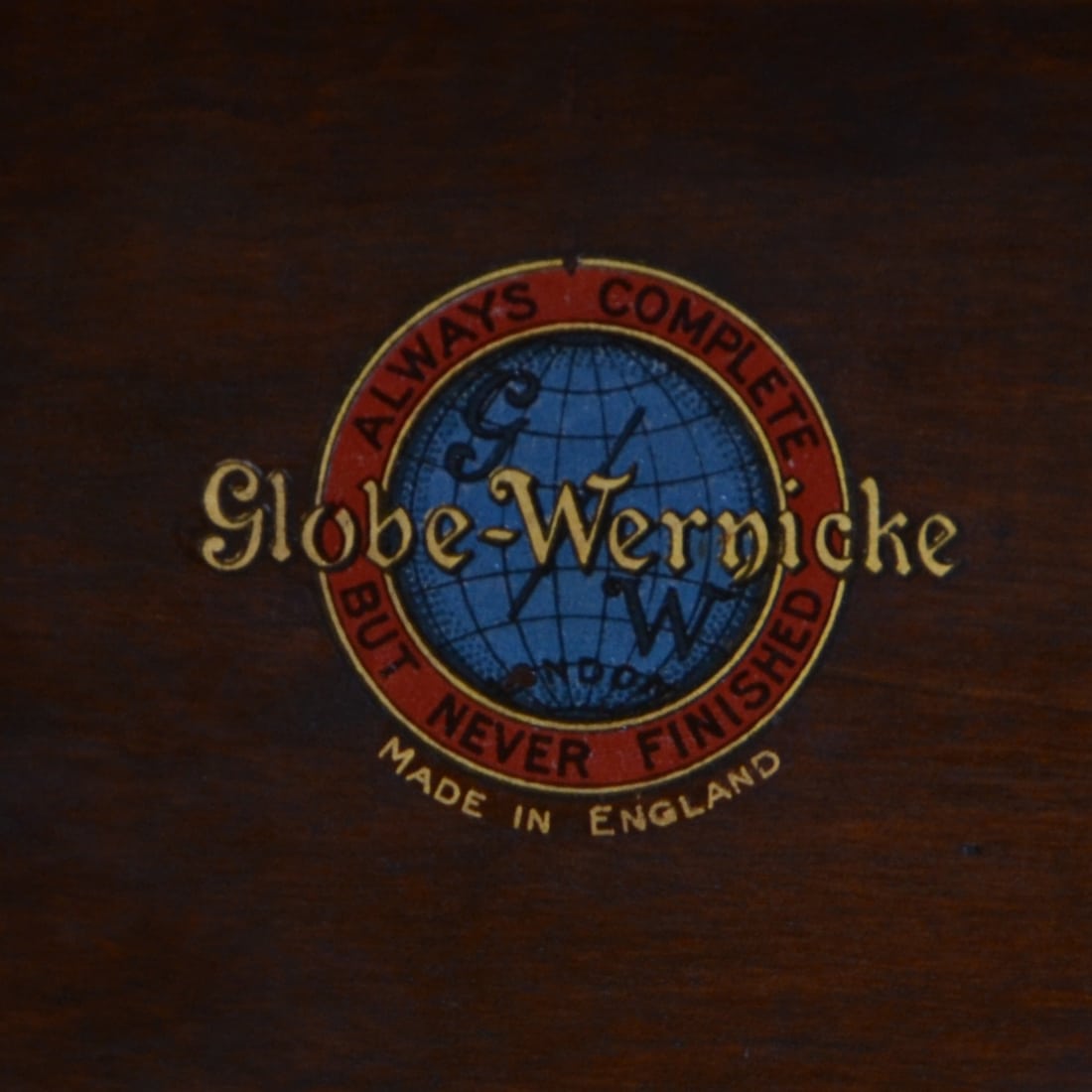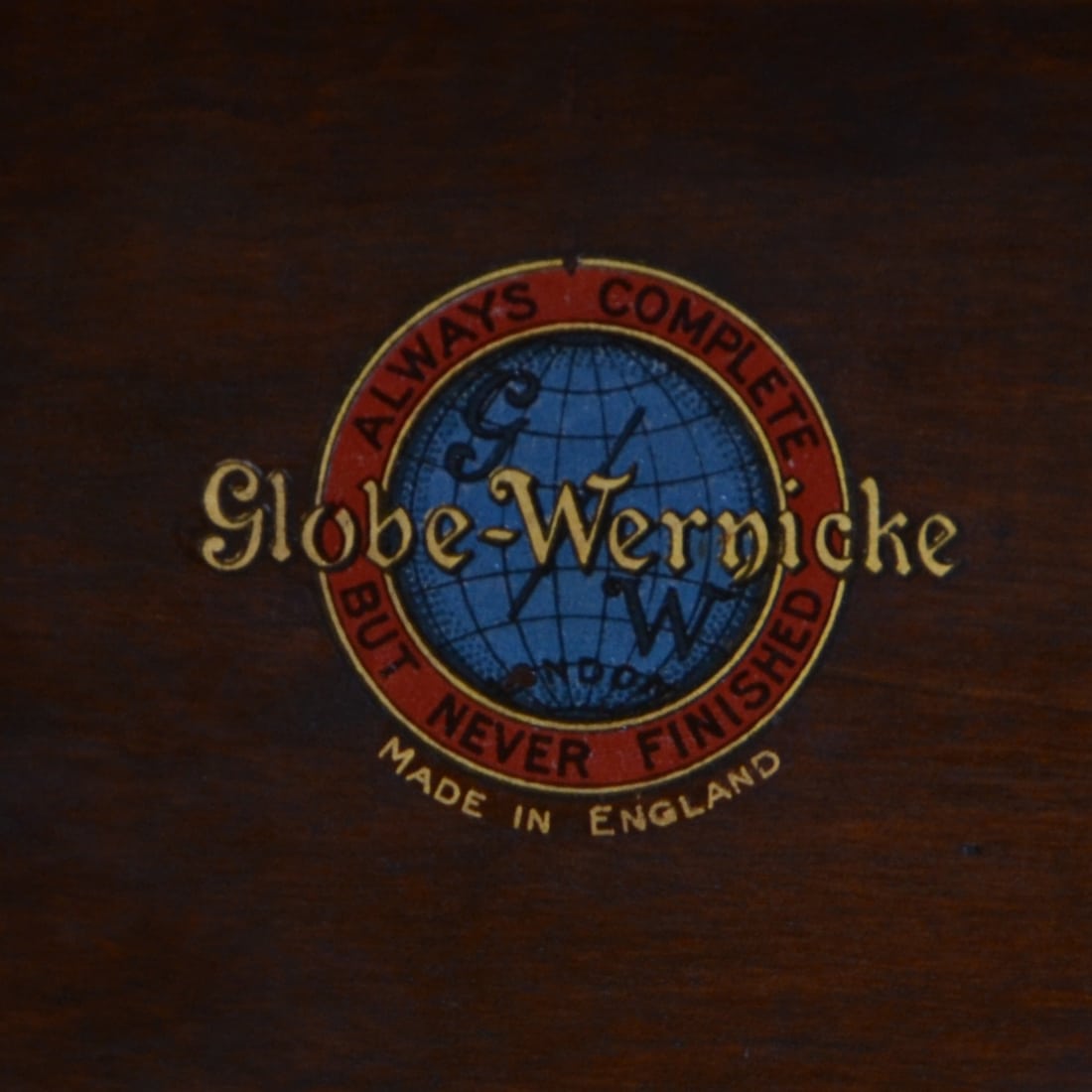 Hampton and Sons – established in ca. 1830 by William Hampton. set up selling fine furniture in Cranbourn Street, in London. In 1869 Williams Two sons George and William joined his business and they expended and moved to the larger premises 8 Pall Mall, London. They bought several cabinet making firms with James Coulson and Co of Lisburn, Northern Ireland in 1898, and then Goodall, Lamb and Highway of King Street, Manchester and Robson and Sons Ltd of Newcastle-upon-Tyne.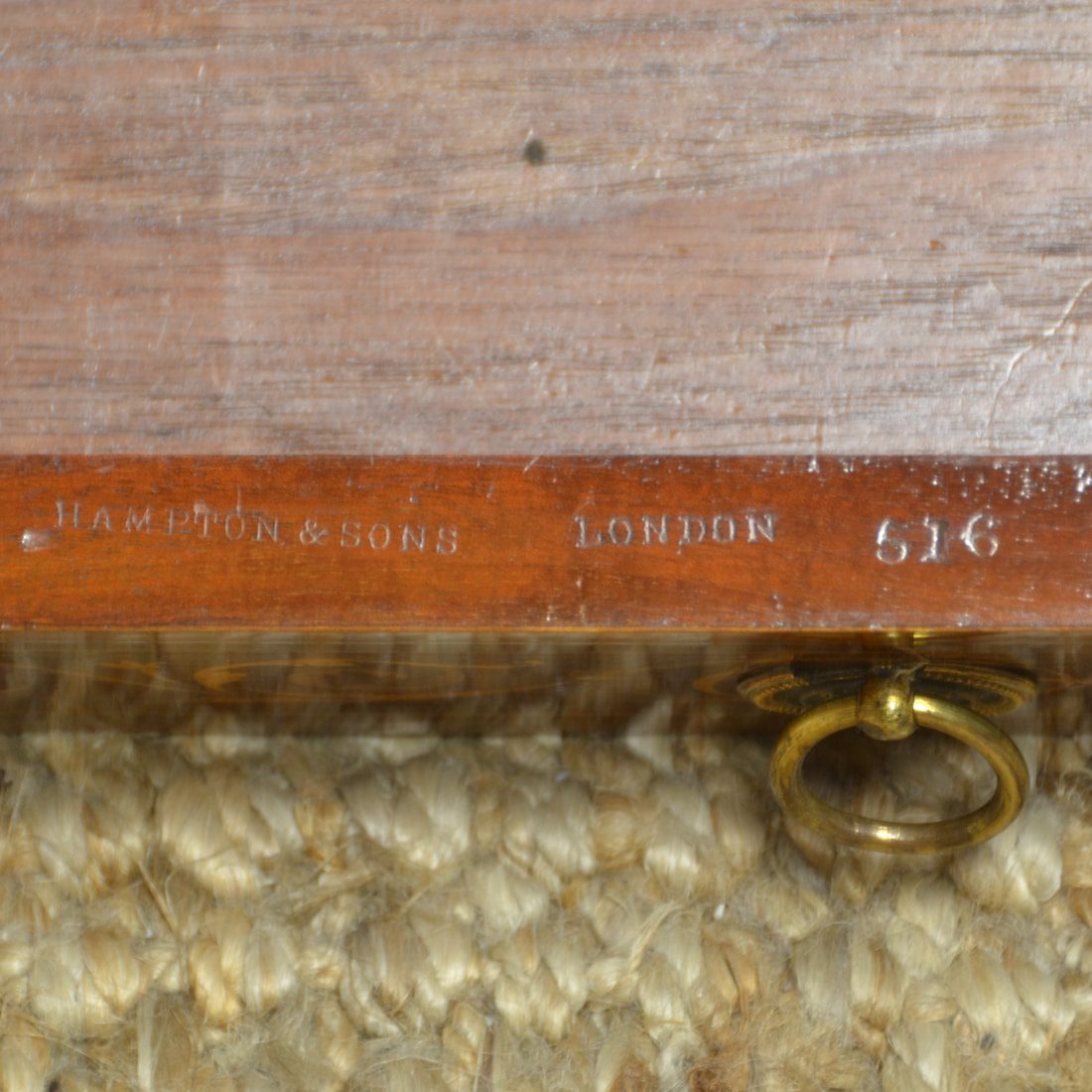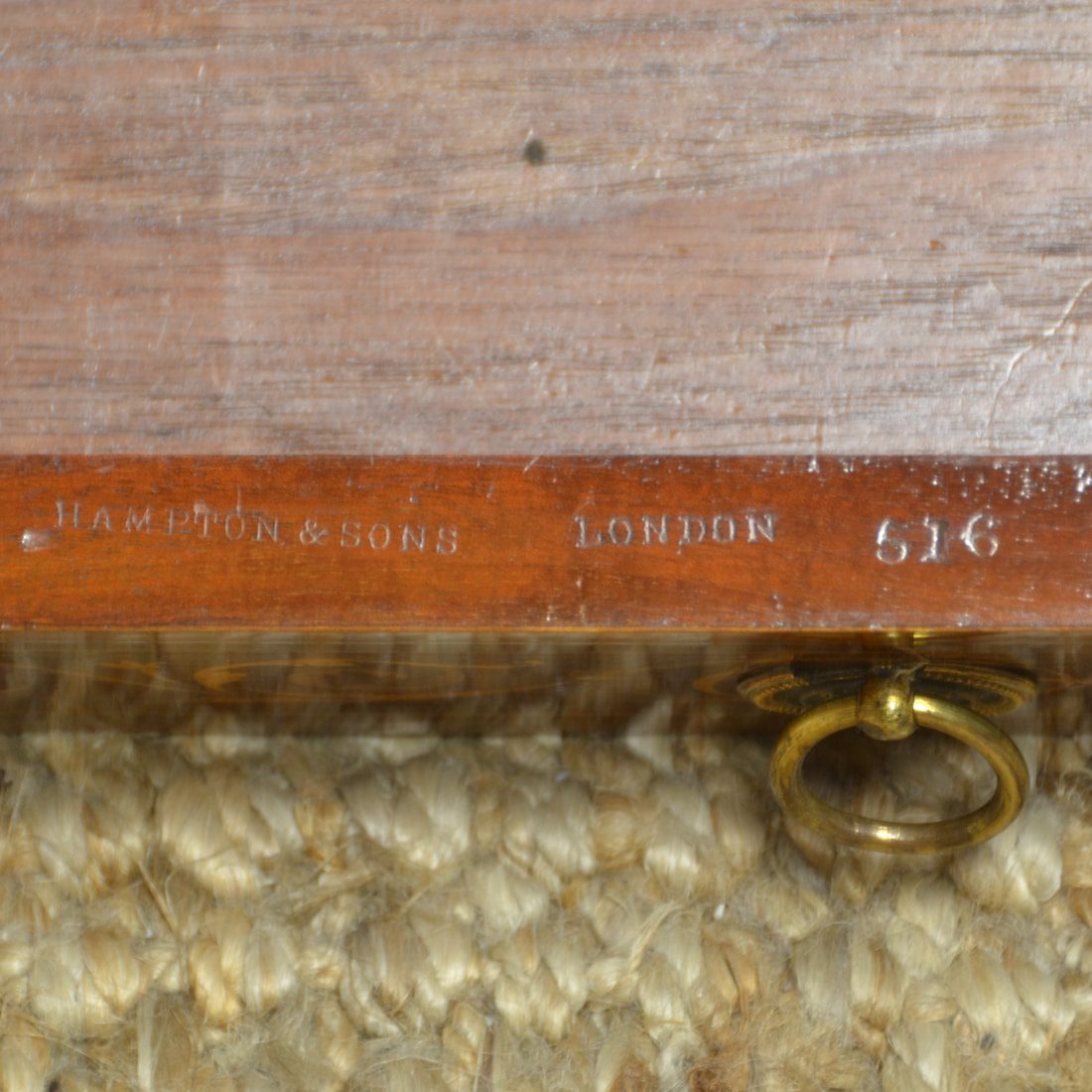 Harris Lebus – Started in Tabernacle street EC1, and in 1901 presided over a brand new, purpose-built cabinet-making steam works at Tottenham Hale, N17.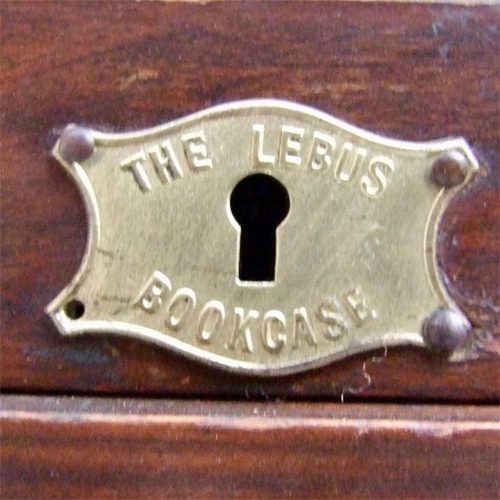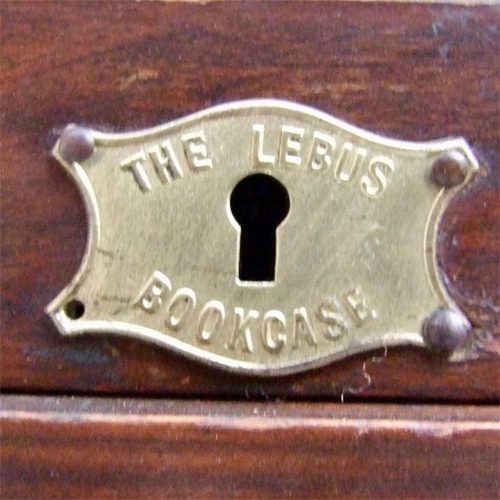 Harrison & Son of Burnley – late 19th Century cabinet makers in Lancashire who built high quality Antique Furniture.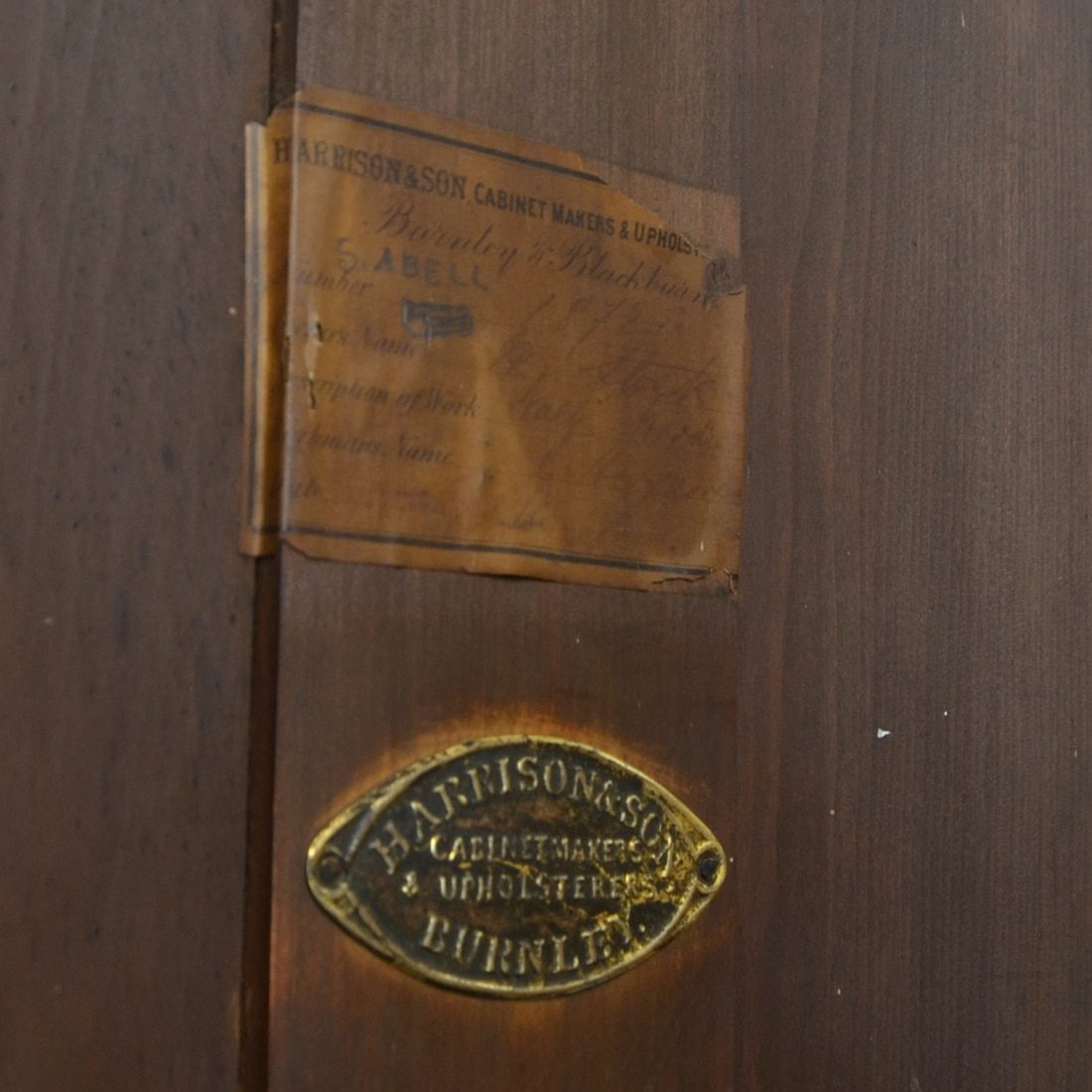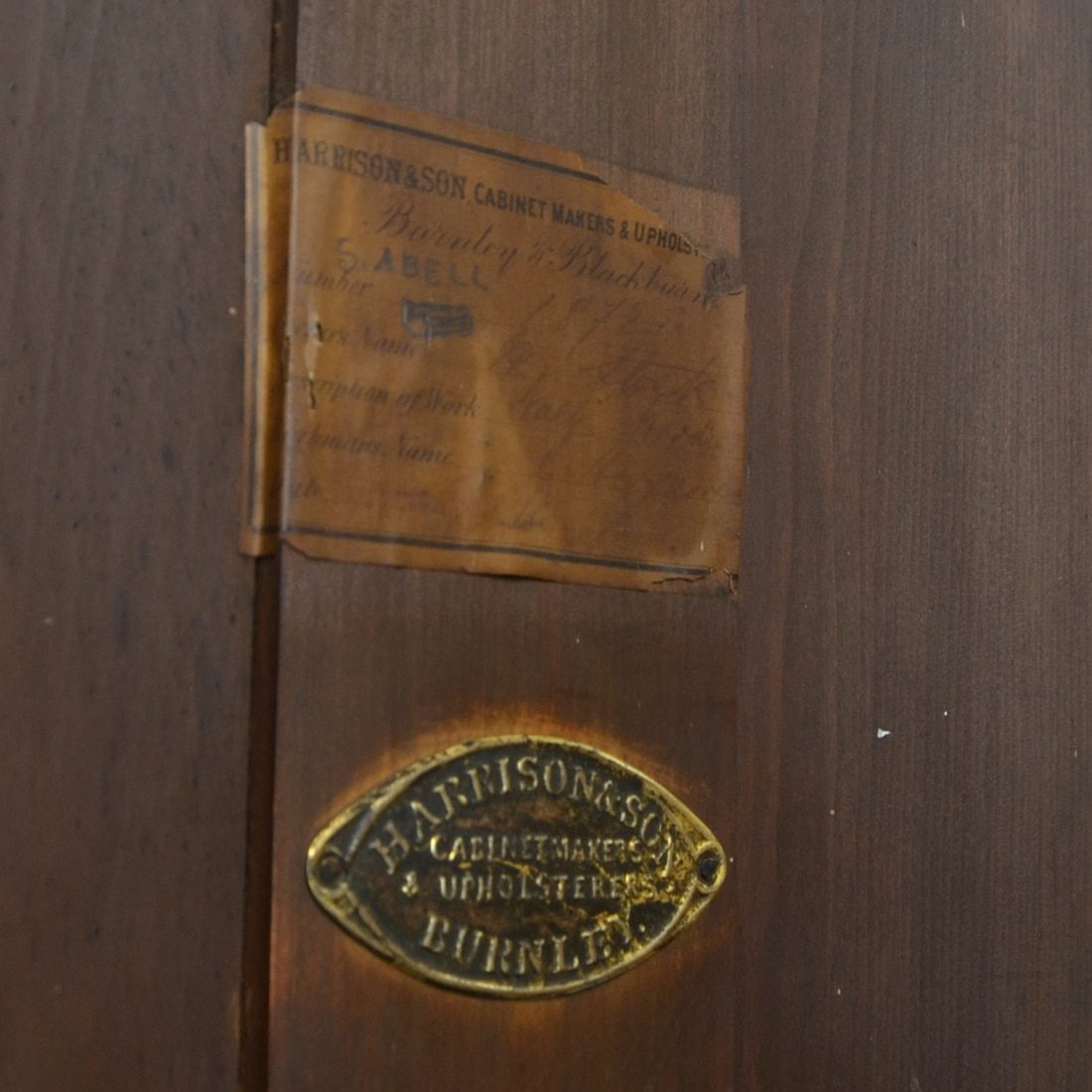 Harrods Limited – Retailers of antique furniture from their furniture department in London.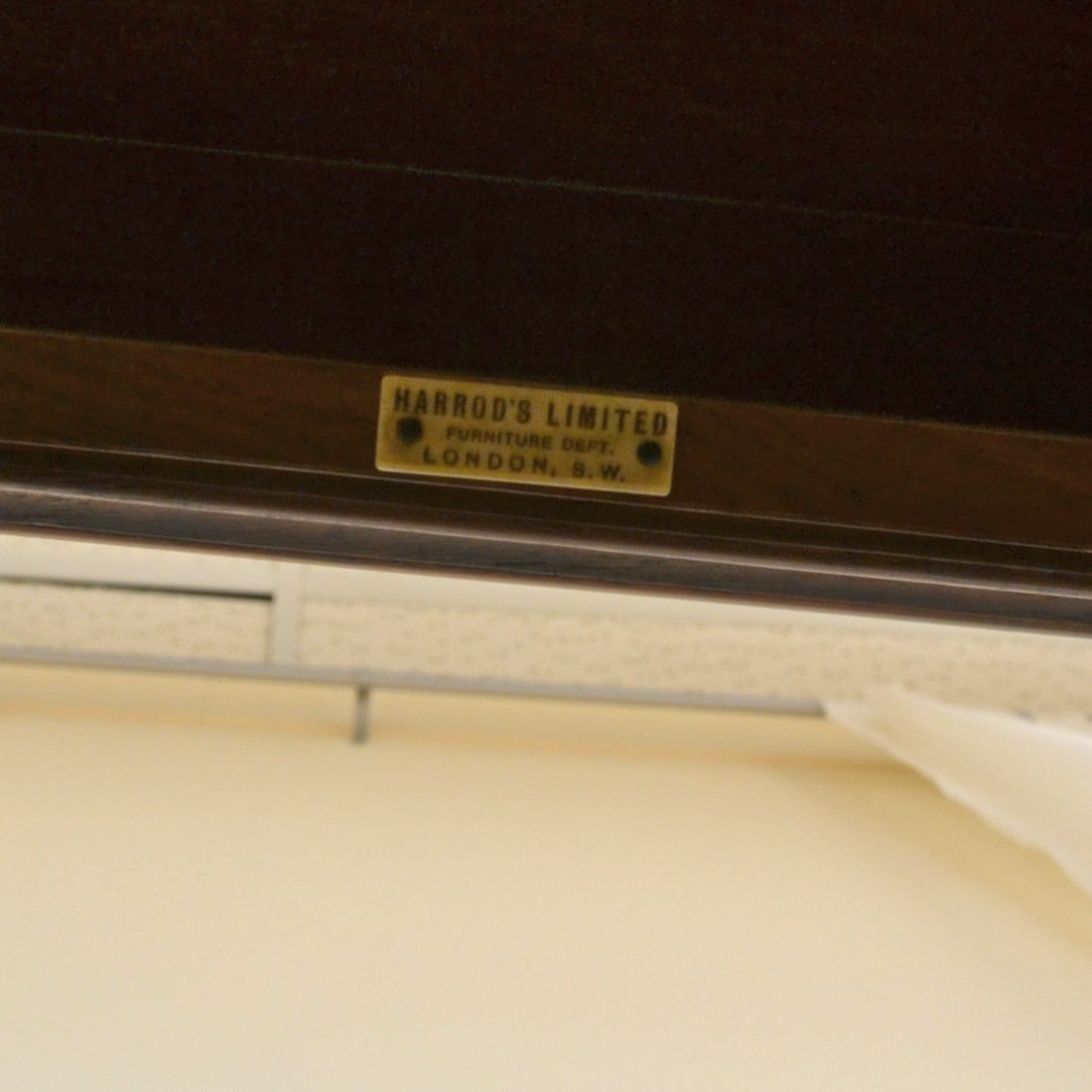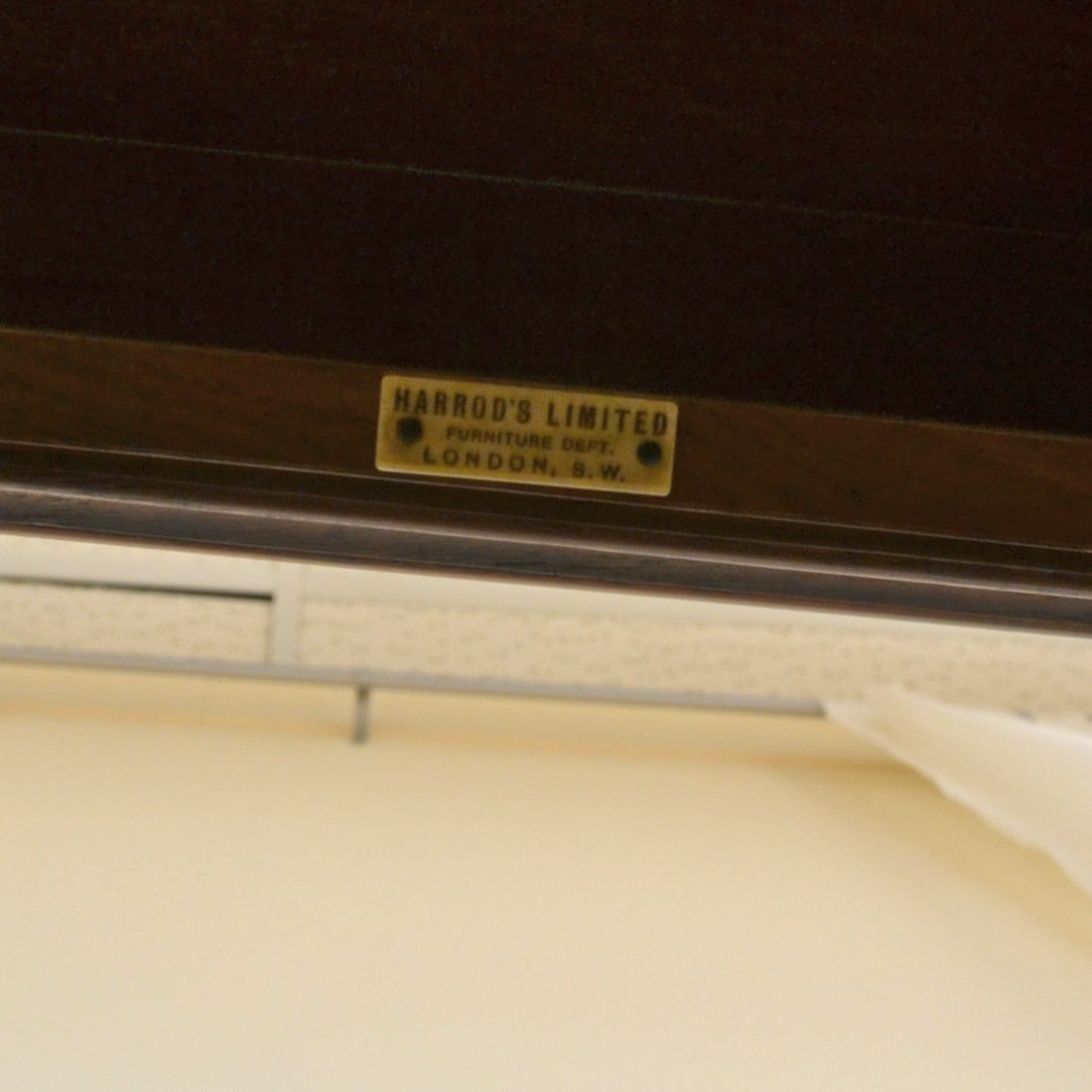 Heals of London – established in 1810 by bedding manufacturer John Harris Heal, in Tottenham Court Road. His Grandson, Ambrose Heal joined in 1893 and introduced new, more modern Arts & Crafts designs.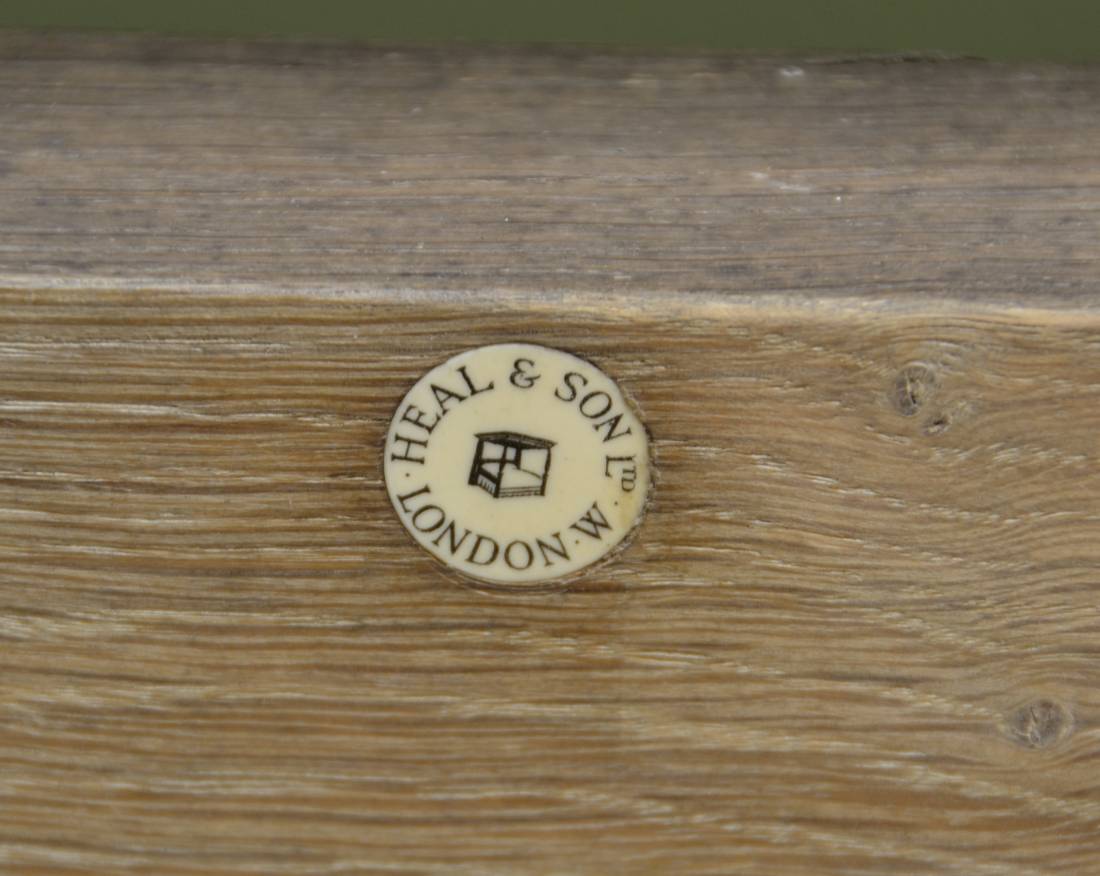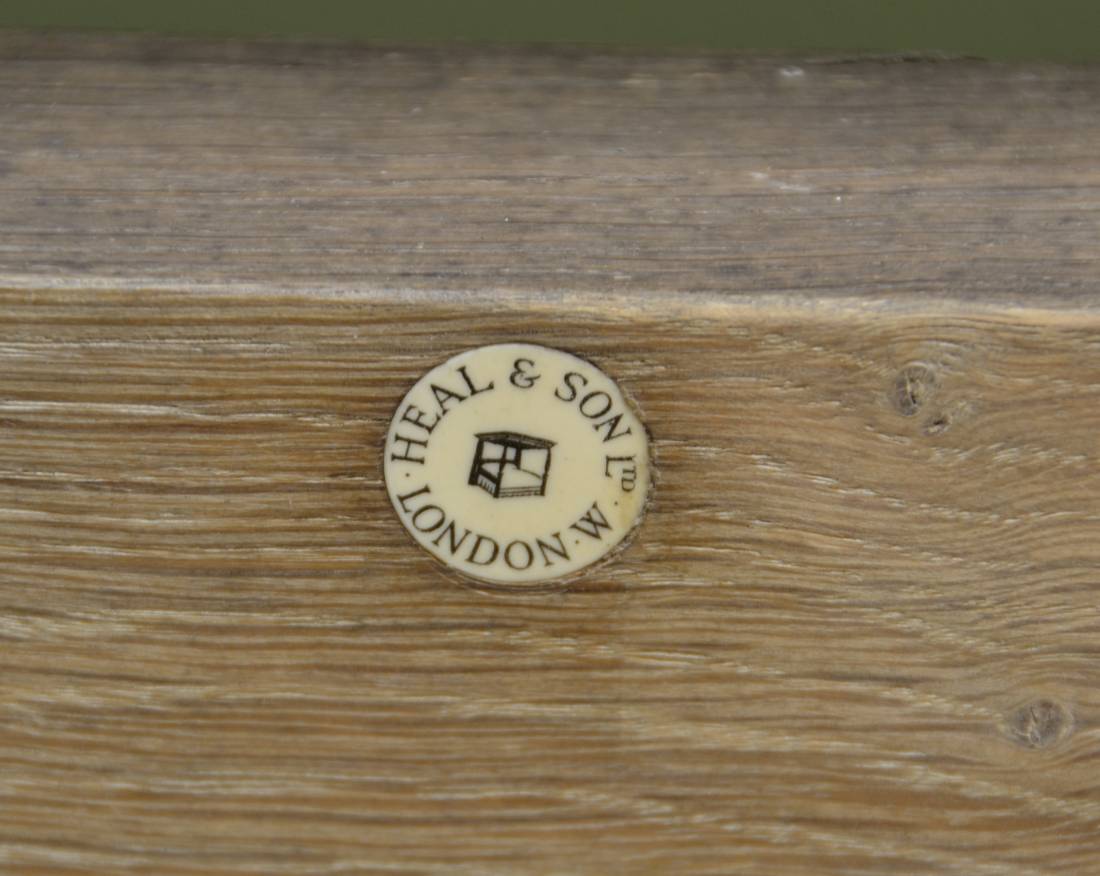 Holland and Sons – founded in 1803 by William Holland. Originally, They were cabinet makers and upholsterers called 'Taprelland Holland'. In 1843 they changed their name to 'Holland and Sons'. By 1851, they employed over 350 cabinet makers. In 1852 they took on the prestigious firm of Thomas Dowbiggin of 23 Mount Street, London. They closed in in 1942.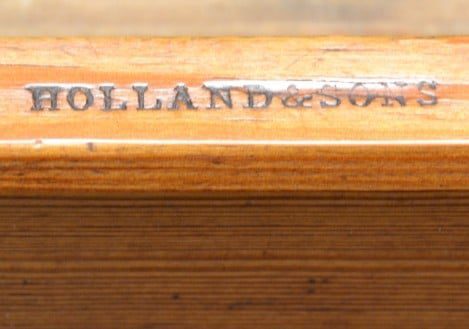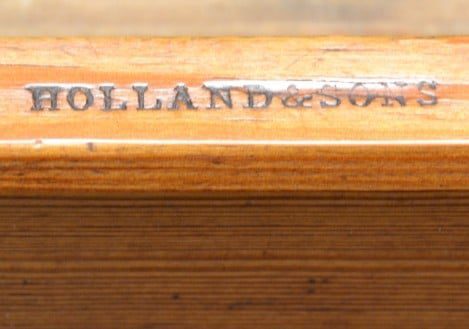 Howard and Sons London, were one of the best upholstery chair makers of the Victorian era. Howard and Sons were shown at large exhibitions around the world and supplied several Royal homes.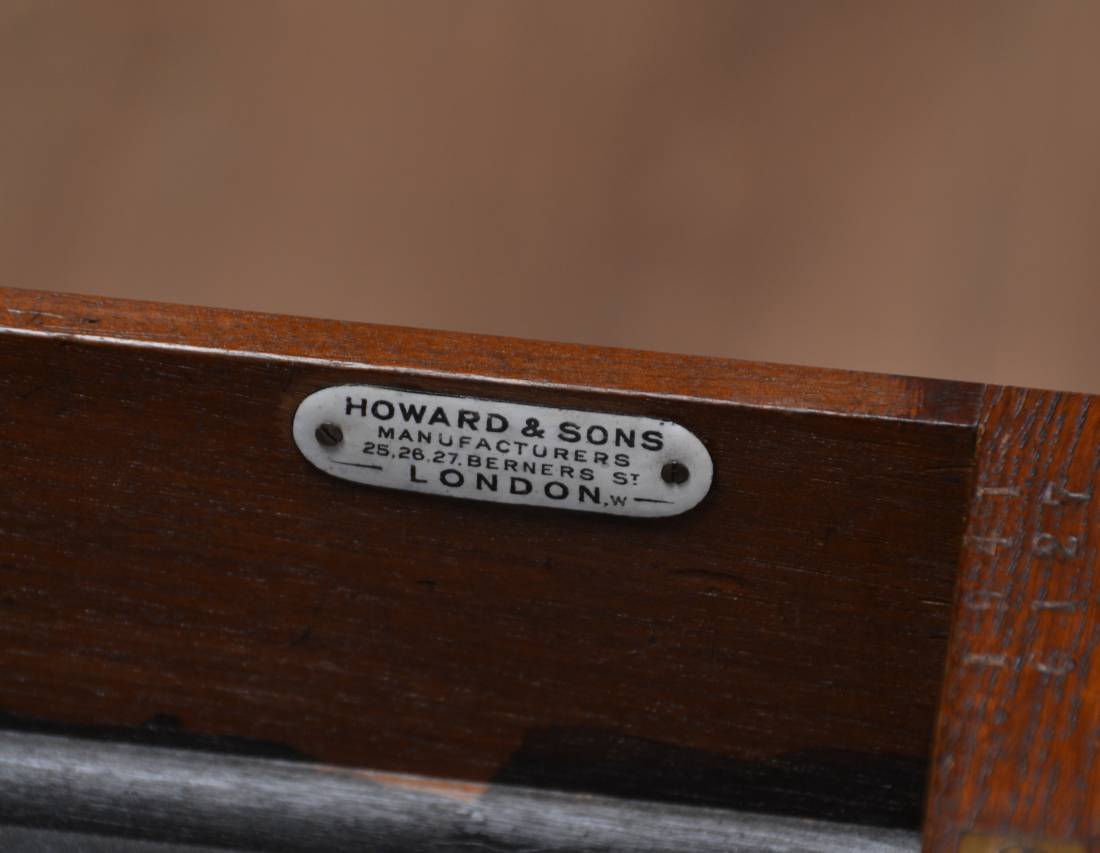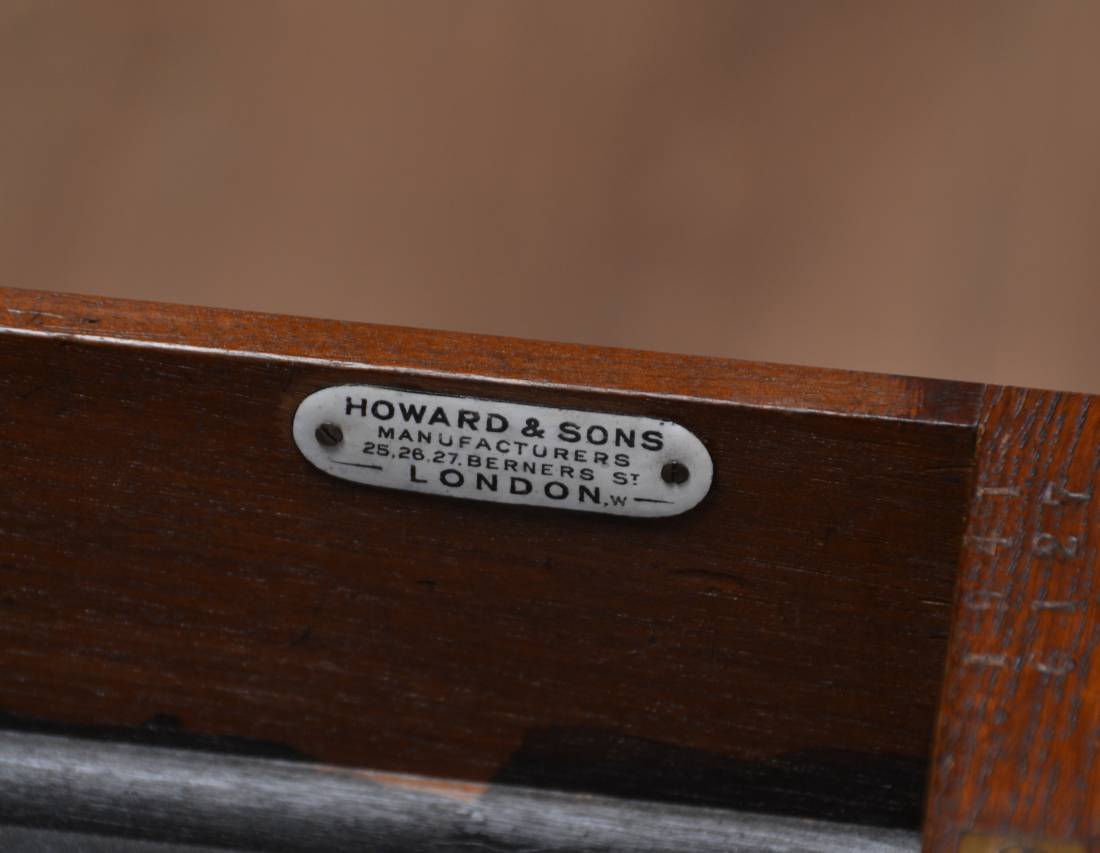 Hunt & Co, Late R. Johnson & Co. – Dealers in office furniture, they liked Arts and crafts designs.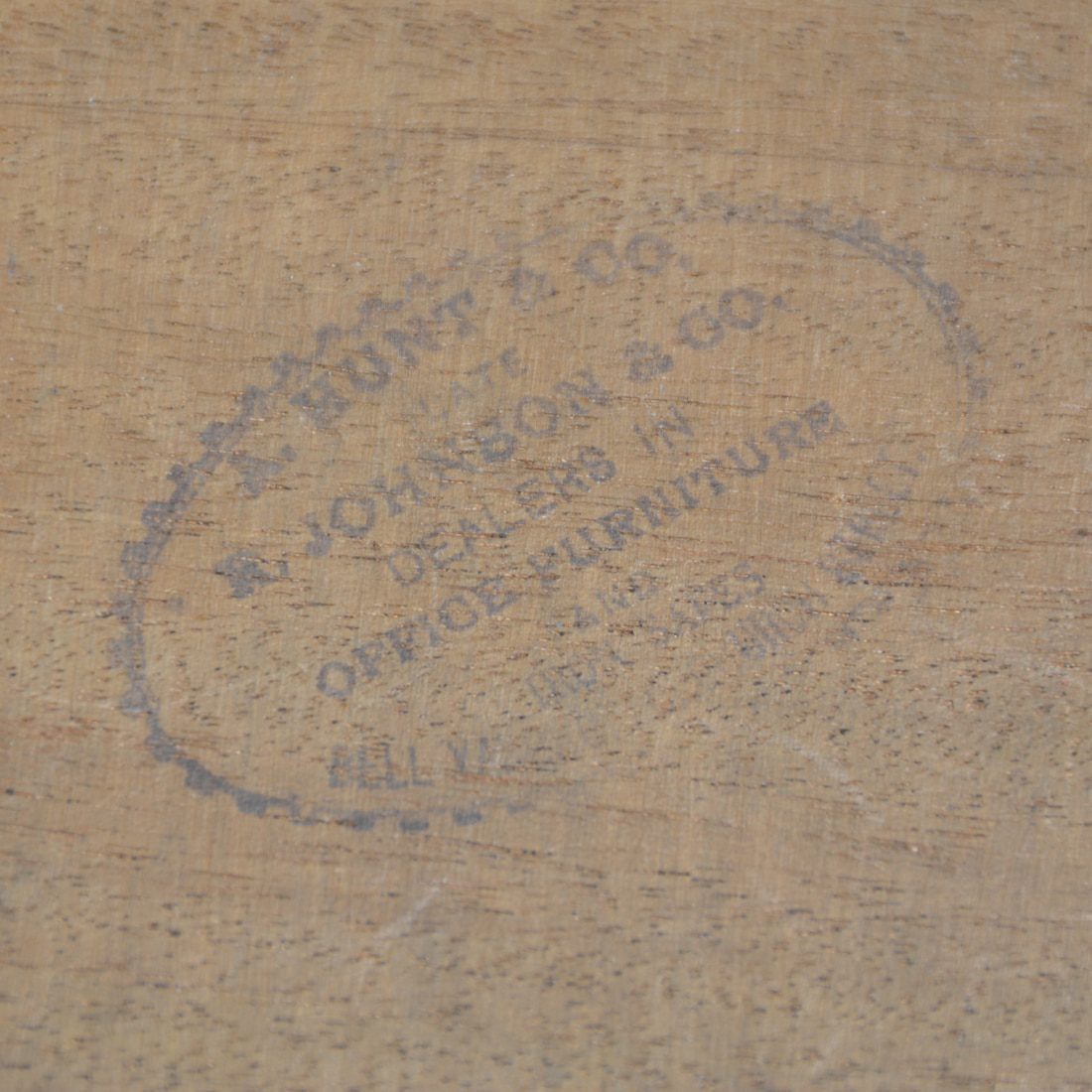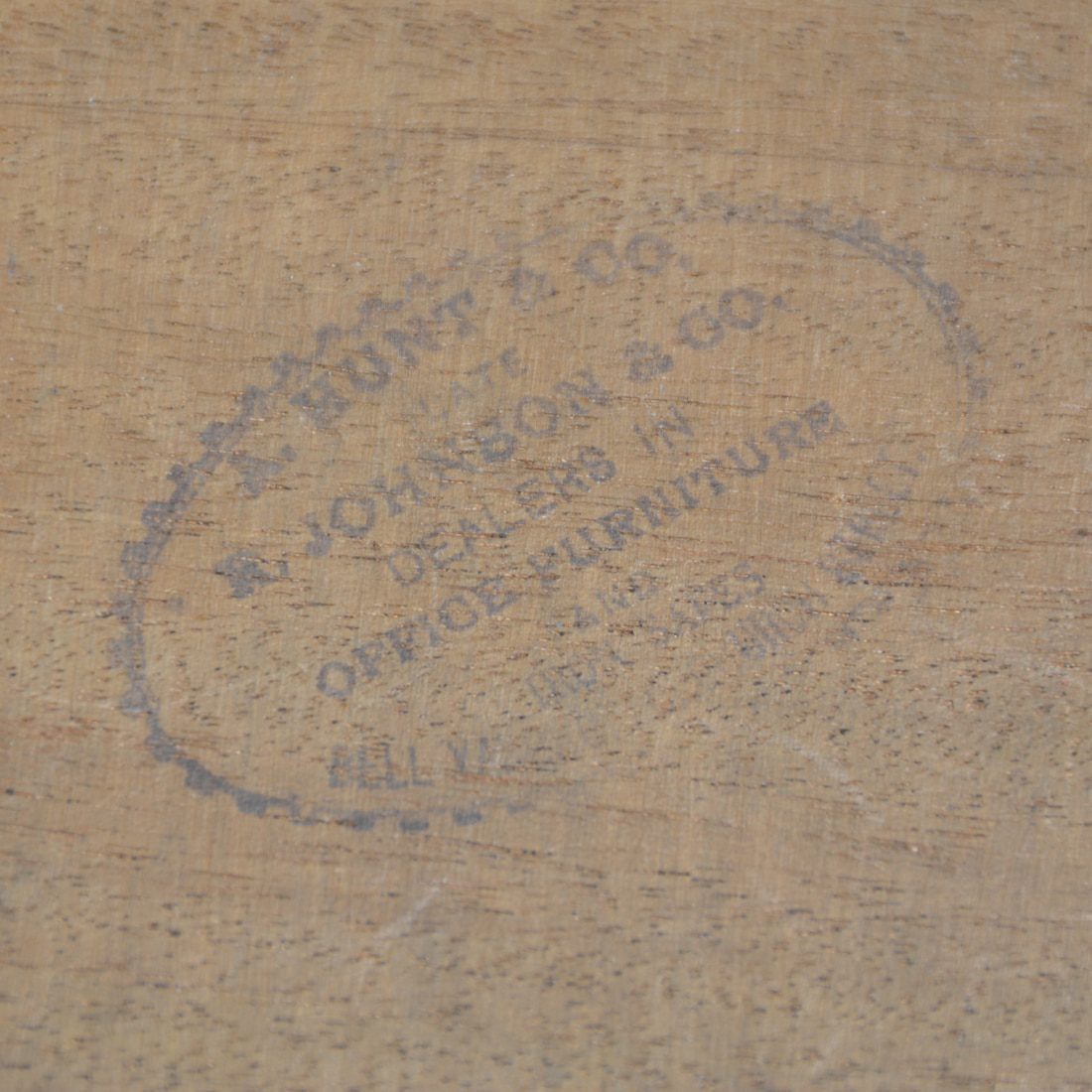 J Reilly – Late 19th century cabinet maker specialising in making large sets of dining chairs


James Shoolbred & Co (Jas Shoolbred) was established in the 1820's as a draper's shop, at Tottenham Court Road, London. One of the first large department stores in London, who would supply quality antique furniture and accessories for the Victorian home.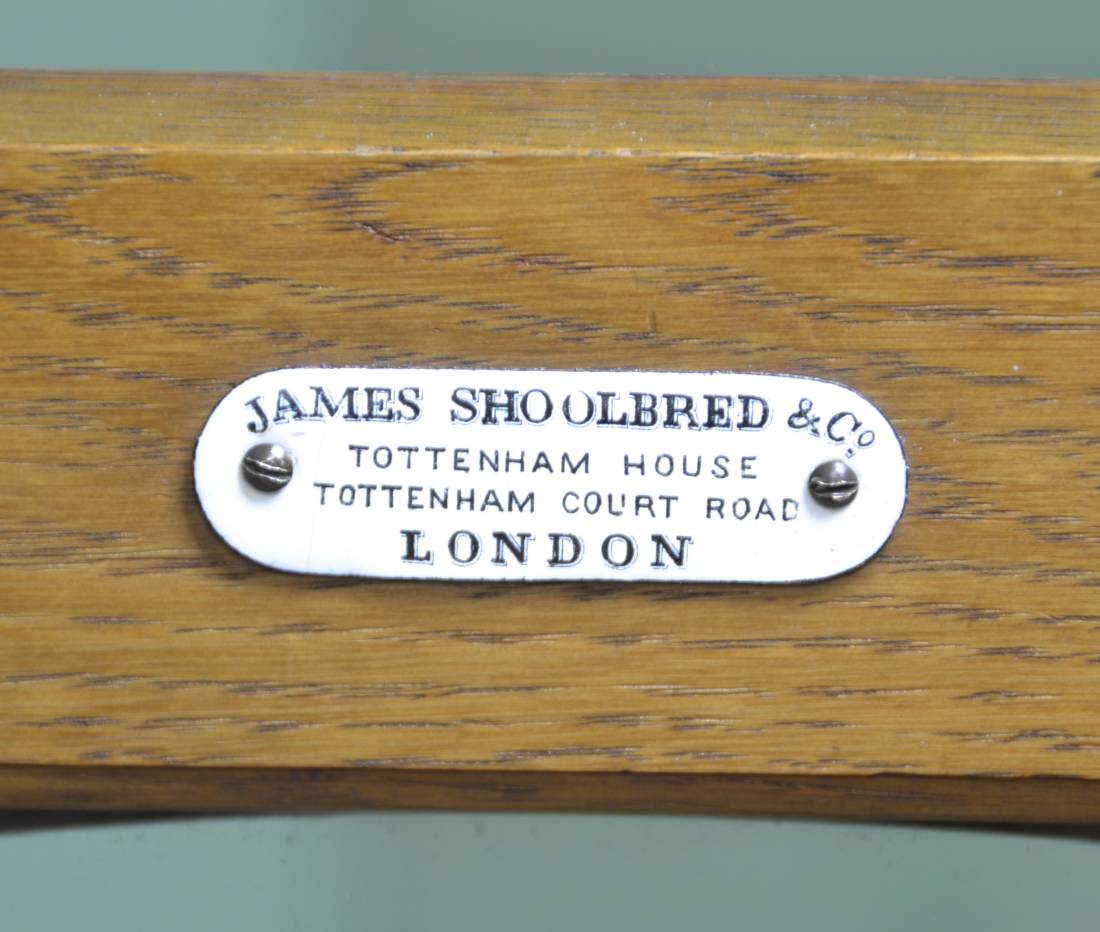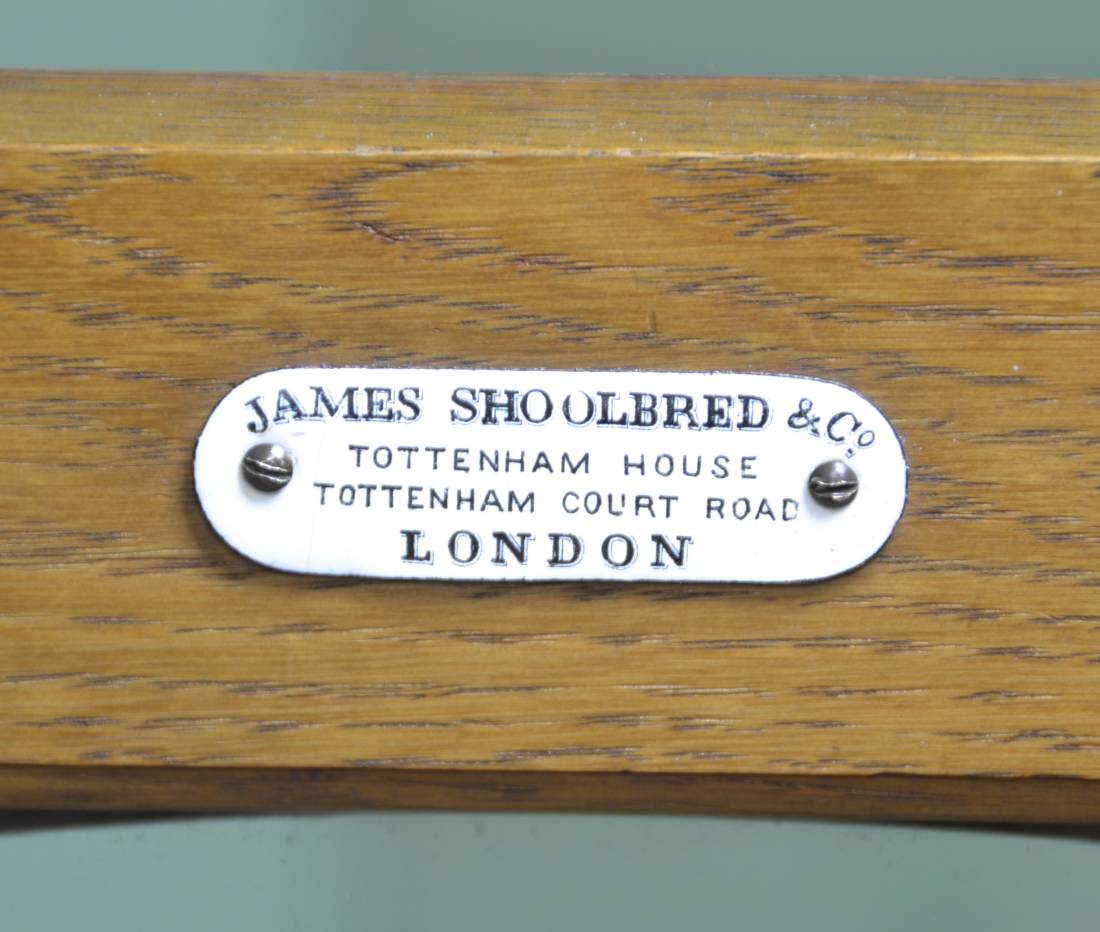 James Winter & Sons – 101 Wardour St., Soho, London – 1823 to 1870. James Winter founded his company in 1823 as a cabinet maker, undertaker, dealer, appraiser and specialised as a restorer of second hand and antique furniture.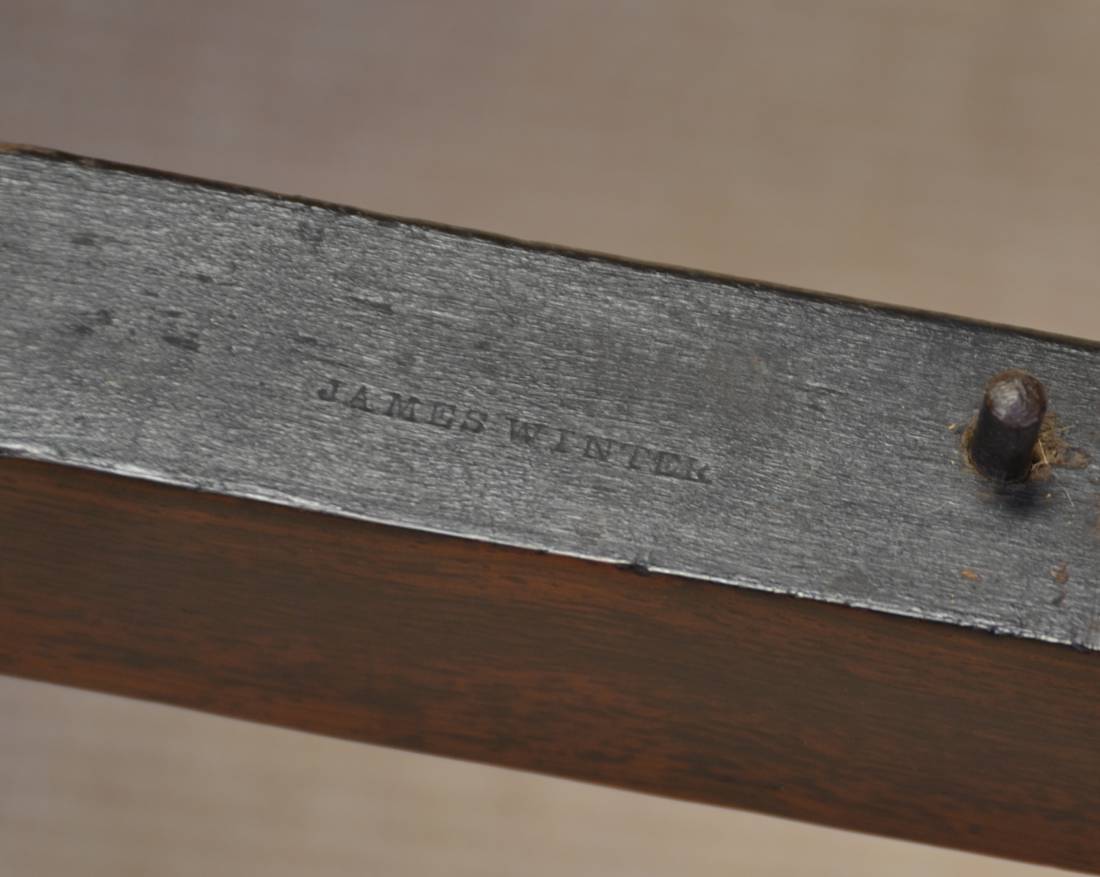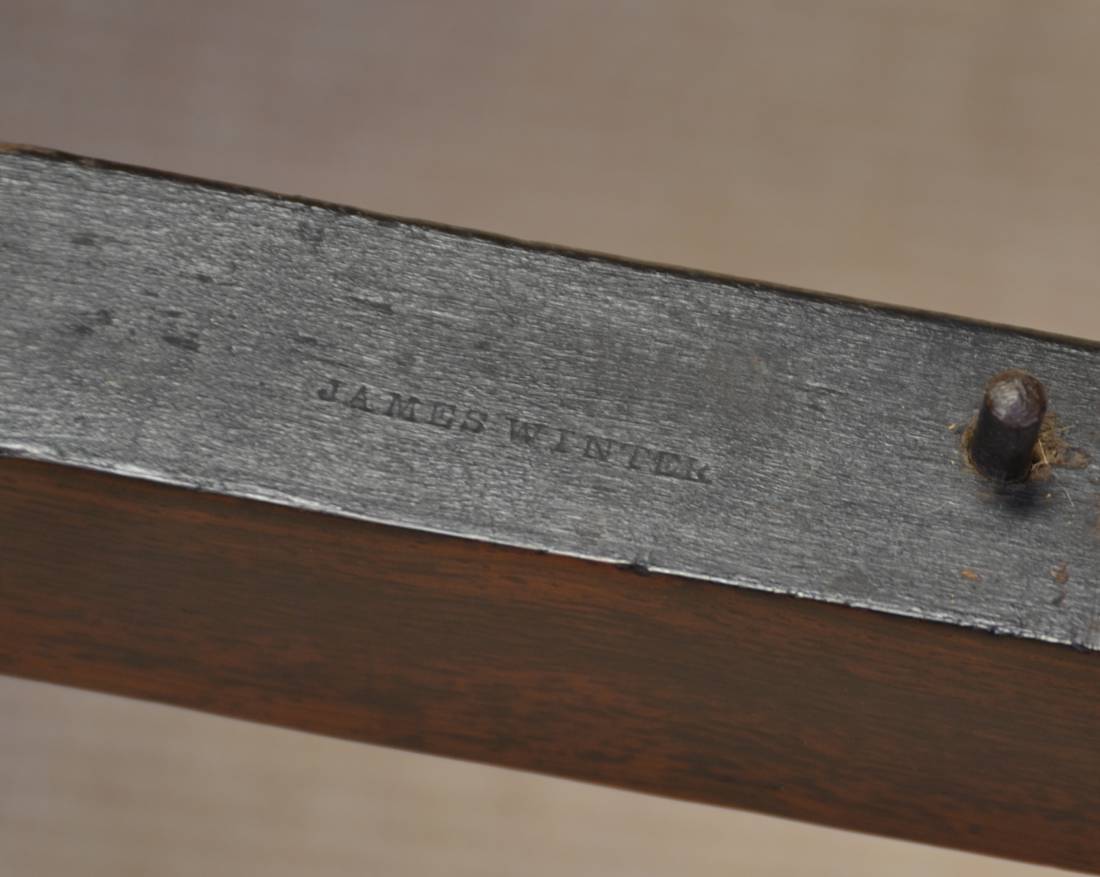 J Kendall & Co – Established 1783 in Leeds. Taken over by the well known firm of Marsh and Jones, later to be called by their better known name Marsh, Jones and Cribb.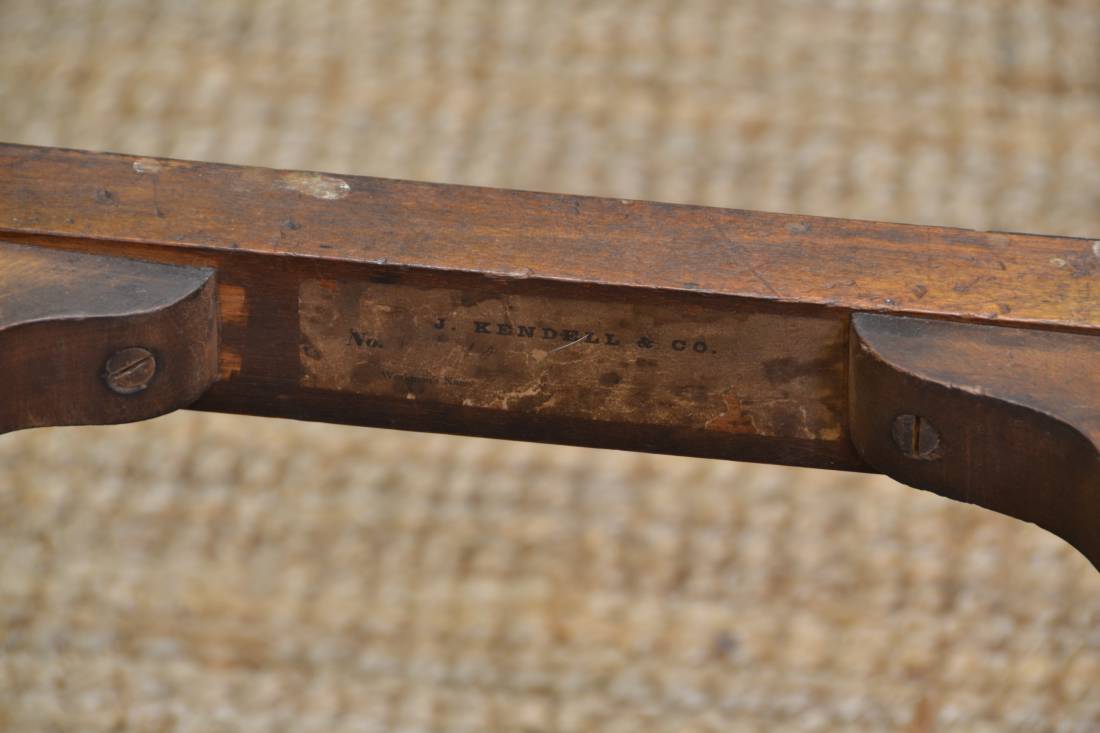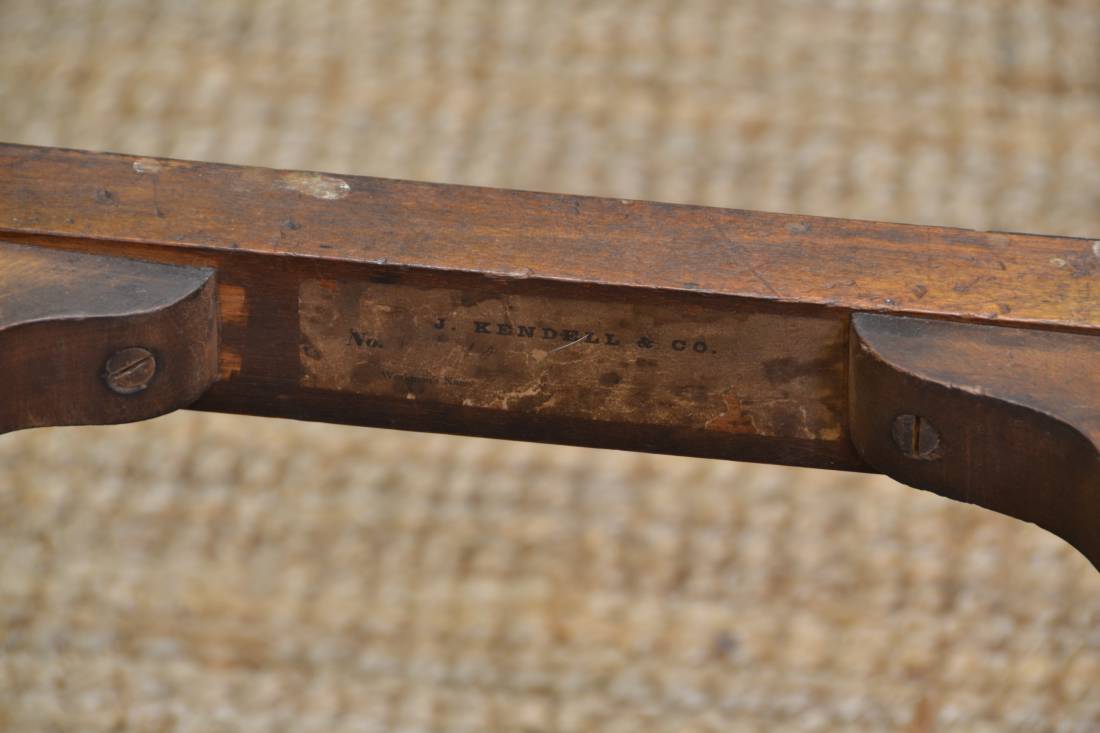 Johnstone and Jeanes – 67 New Bond Street in London from 1842 until 1880 run by John Johnstone. John Johnstone joined Robert Jupe and became Johnstone, Jupe & Co at 67 New Bond Street They created the metamorphic table called the Jupe Table.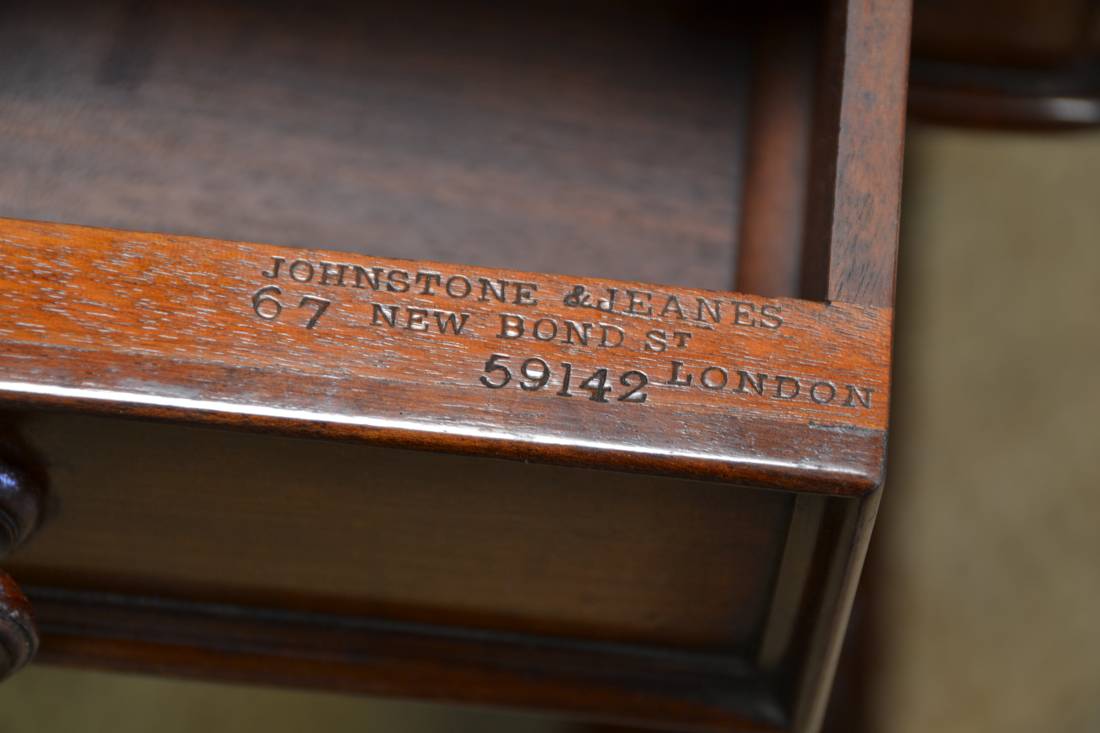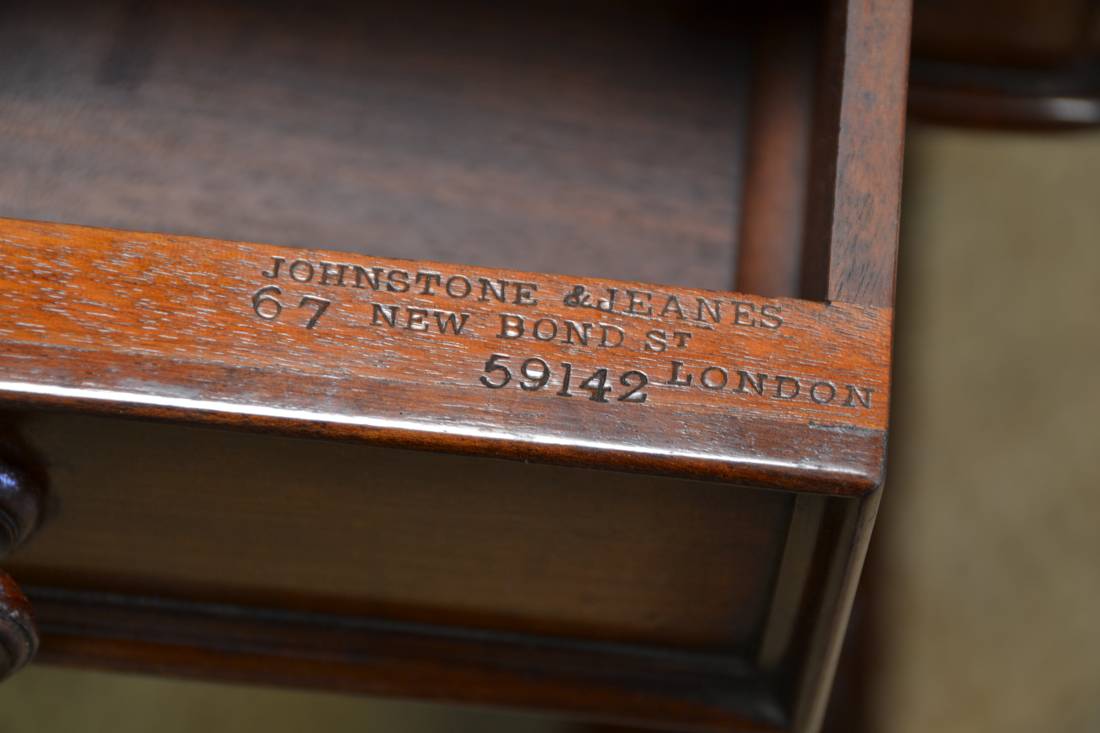 John Taylor and Sons – founded in 1825 in West Thistle Street, Edinburgh. He then moved to the more prominent position of 109 to 10 Princes Street Edinburgh – appointed 'Cabinet makers and Upholsterers to Her Majesty the Queen'. Their Rosemount Cabinet Works at Gardner's Court were established around 1857 until they went into liquidation in 1945.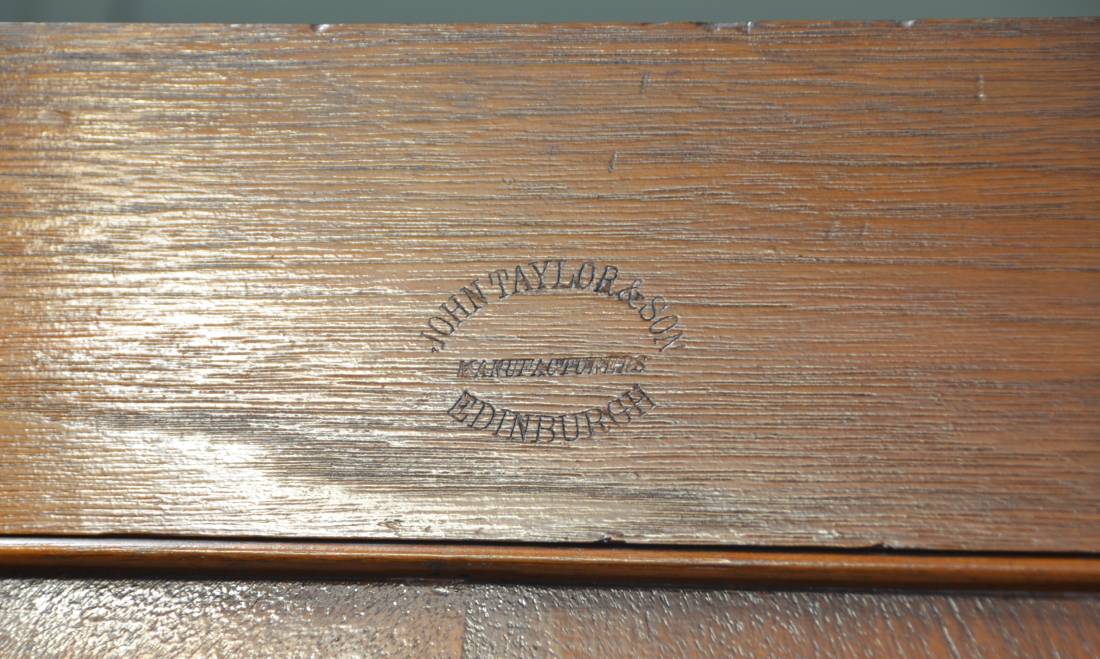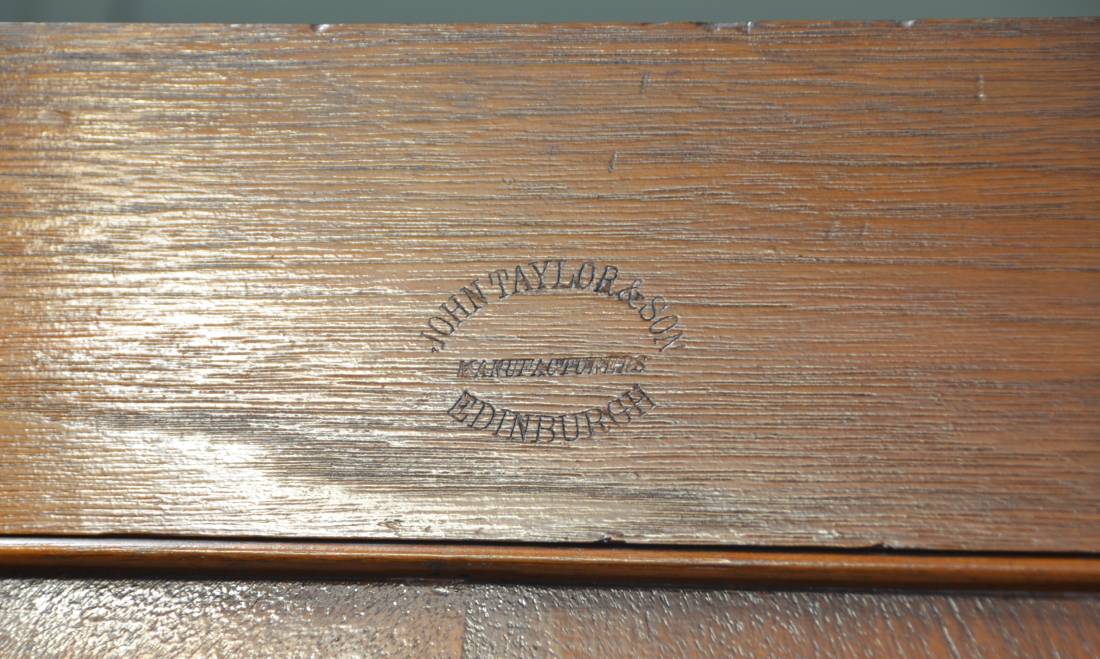 Jos James – Penrith – Made high quality Victorian furniture like the Burr Walnut credenza.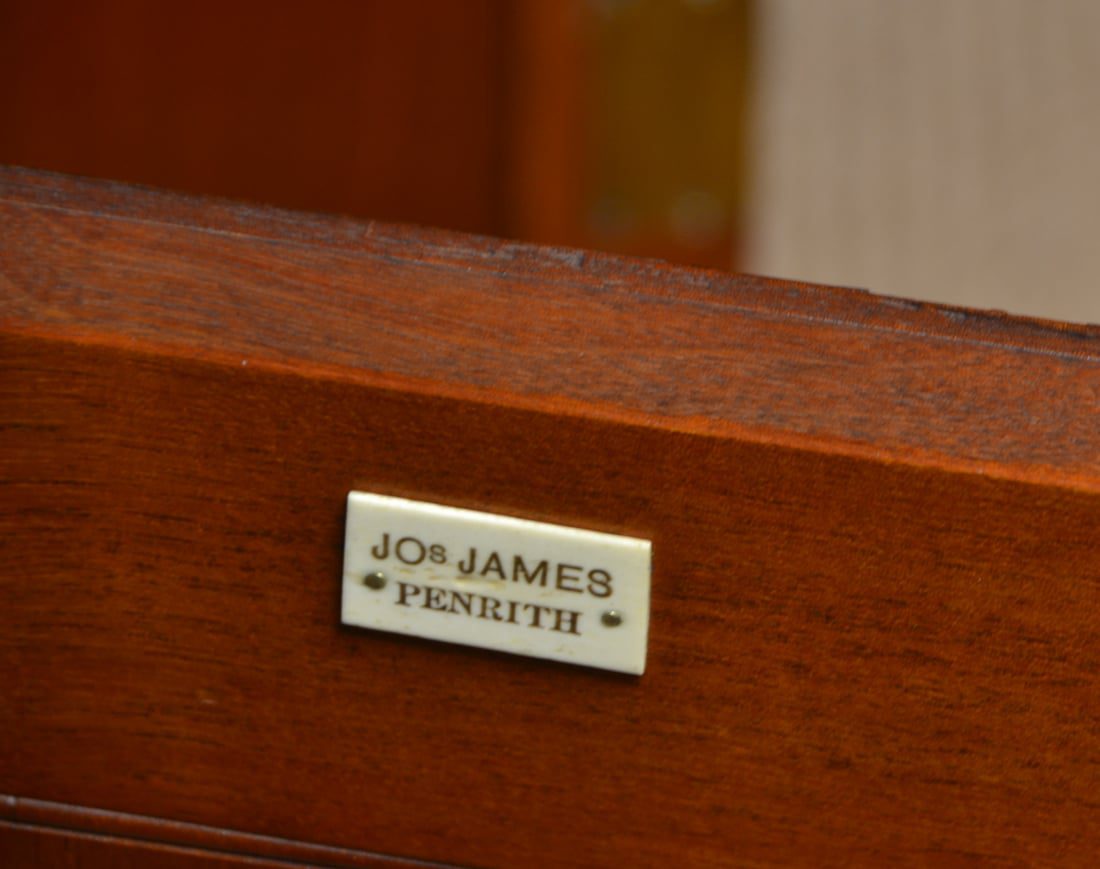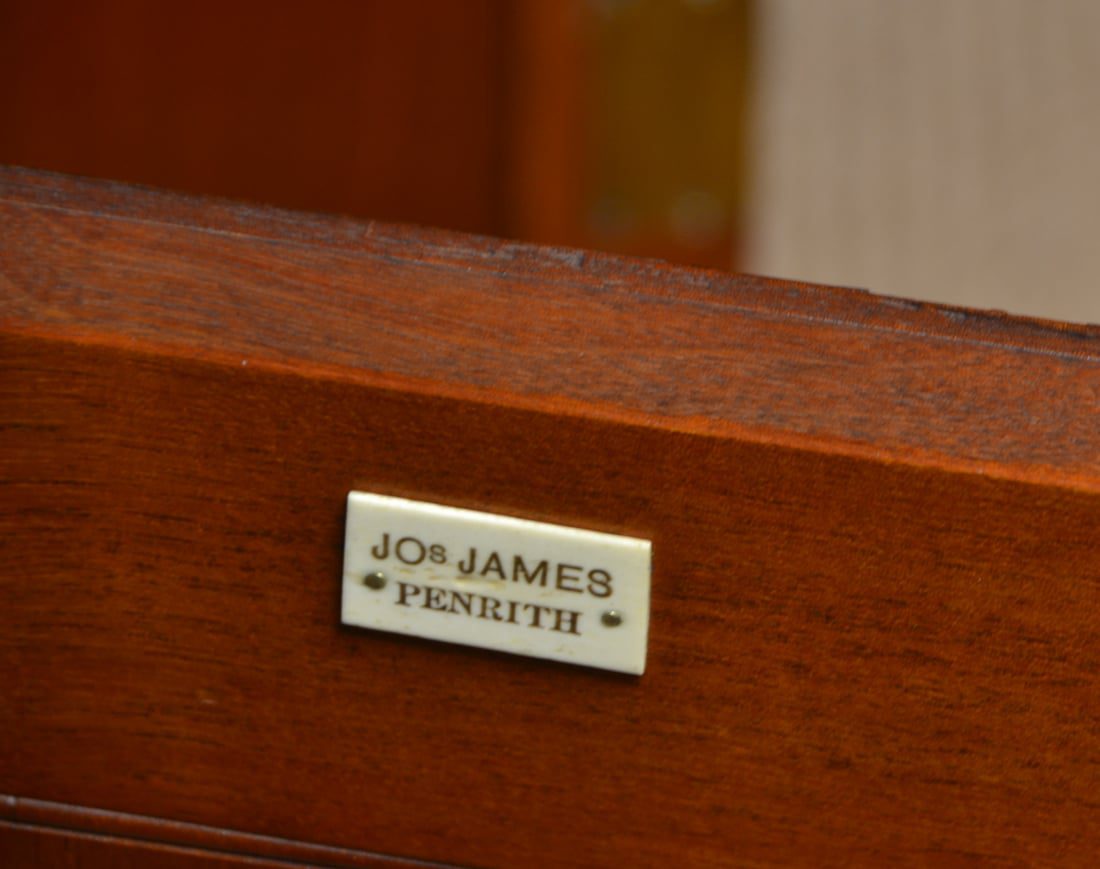 Lambs of Manchester – James Lamb was born in 1816, he joined the family business and turned it into a high class interior design, decorating and furnishing firm in Castleford and their gallery in John Dalton Street, Manchester.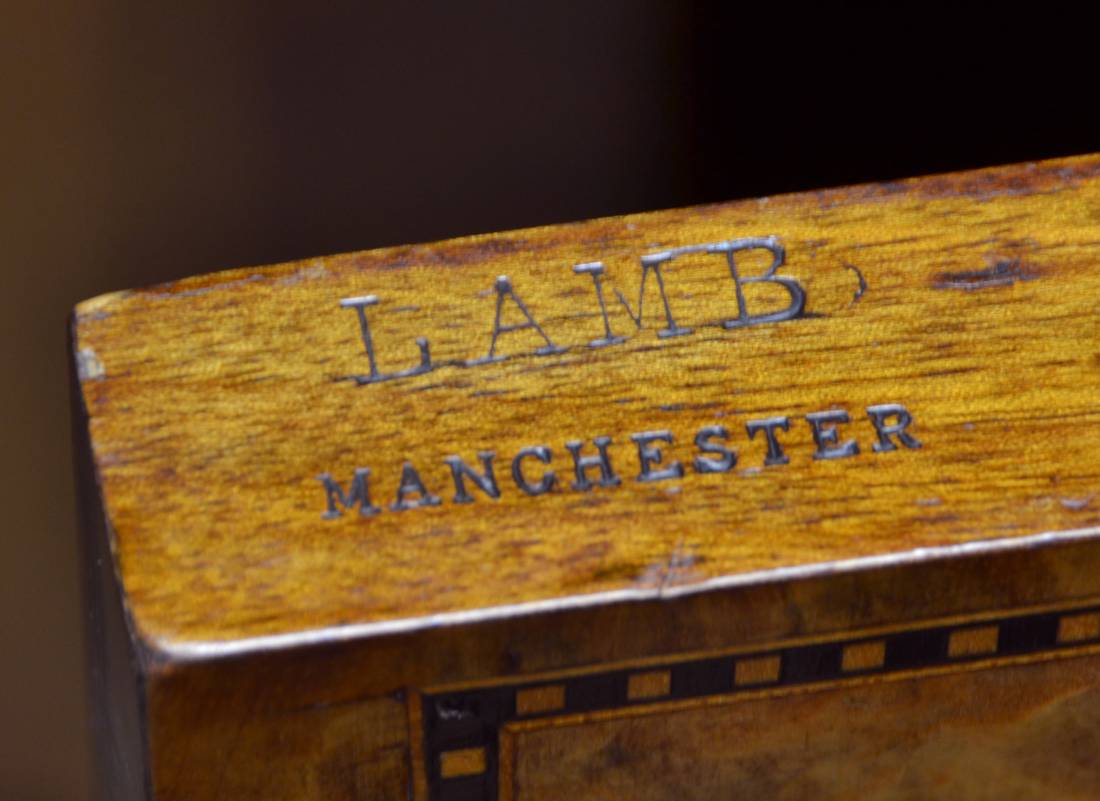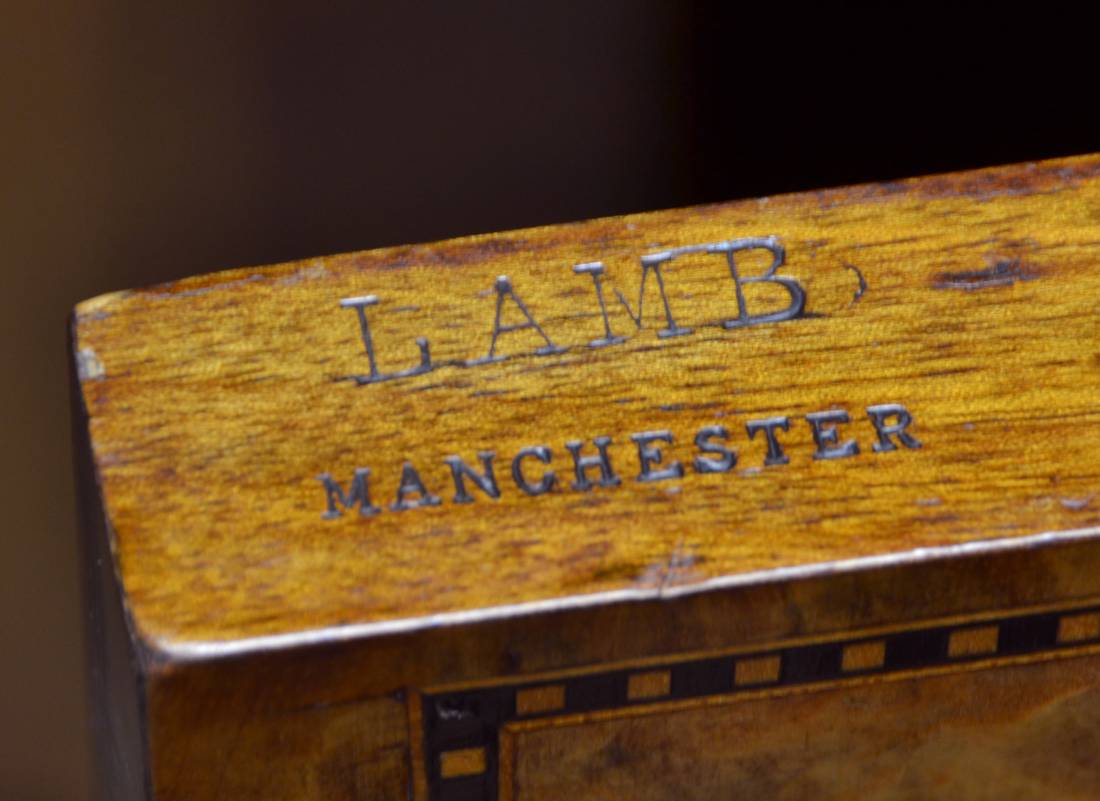 Maple & Co were one of the most successful cabinet makers between 1870 to 1950. Established by John Maple, a shopkeeper in Surrey, who later opened a furniture shop in Tottenham Court Road. During the late 19th and early 20th Century they had showrooms and workshops in London, Paris and Buenos Aires.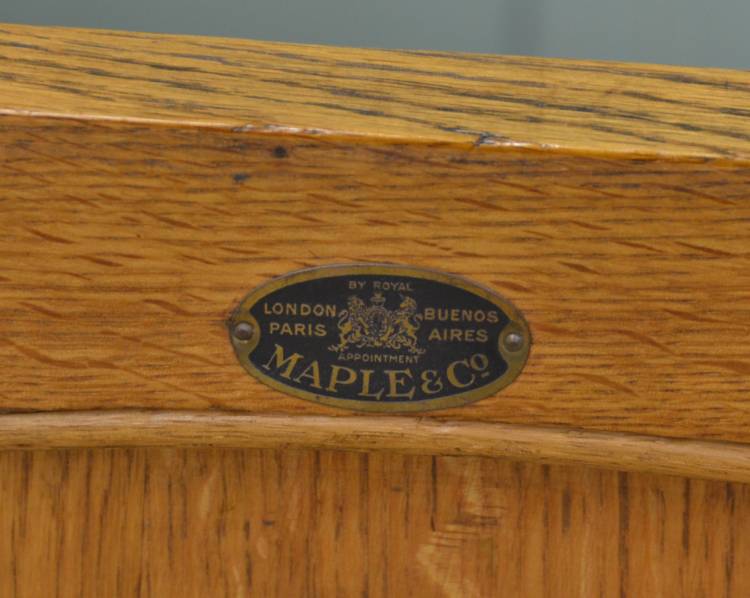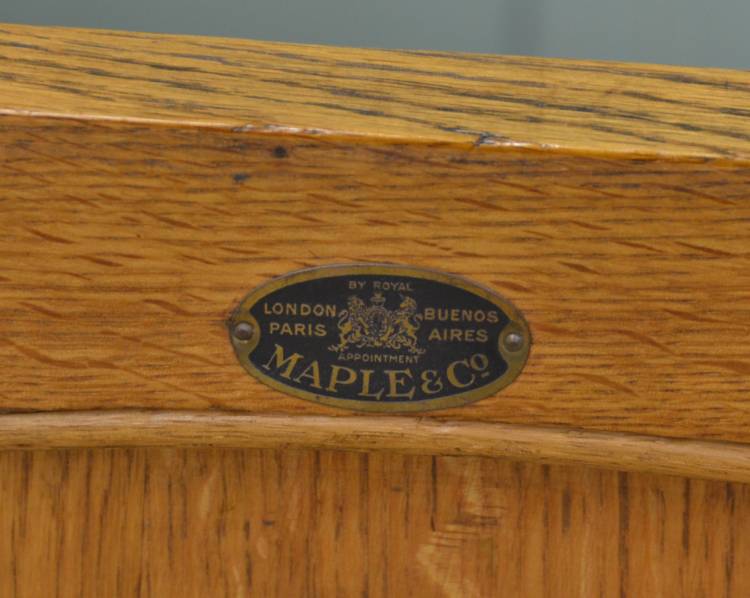 Marsh, Jones & Cribb – Established in 1850 in Leeds and expanded to Cavendish Square, London.


M.D.Miller & Sons – Shakespere St & Milton St – Nottingham. They produced fine Victorian bedroom furniture.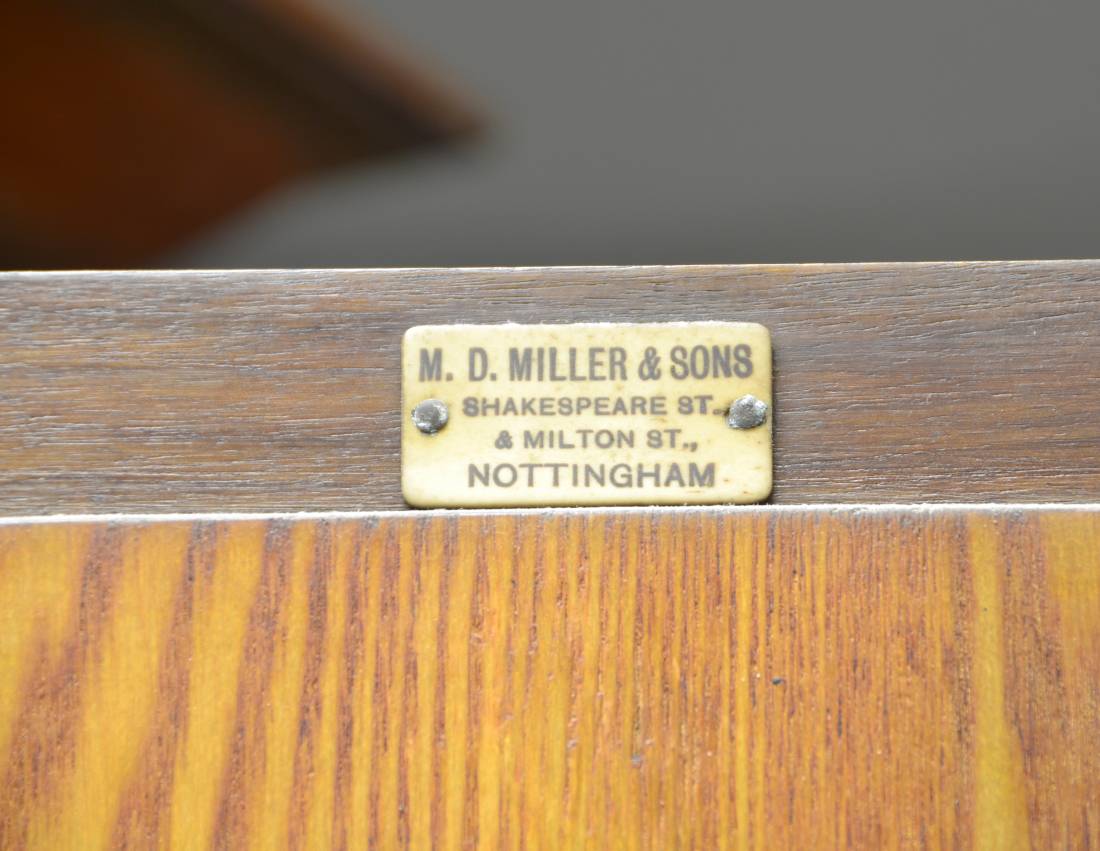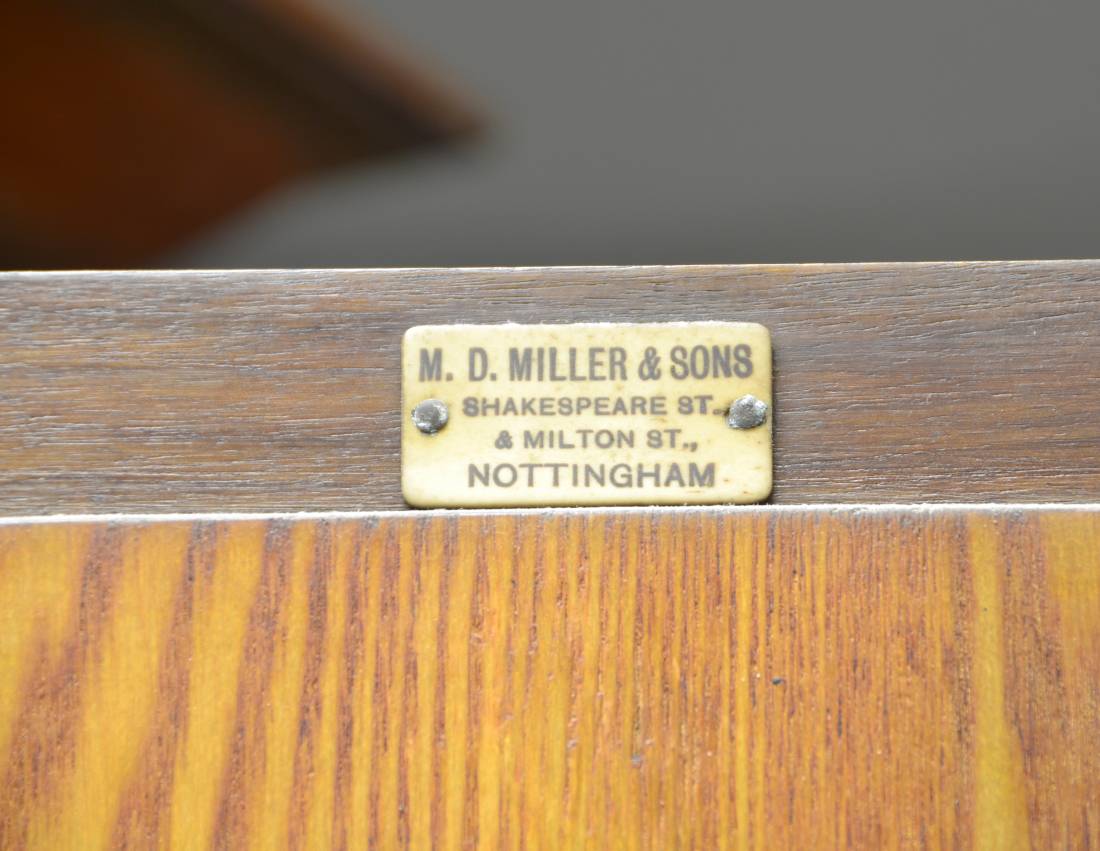 Miles & Edwards – 134 Oxford Street were cabinet makers and upholsterers between 1822 and 1844 – They were taken over by Charles Hindley & Sons. Their high quality cabinet makers flourished, earning them a Royal Appointment, and a part in the Great Exhibition.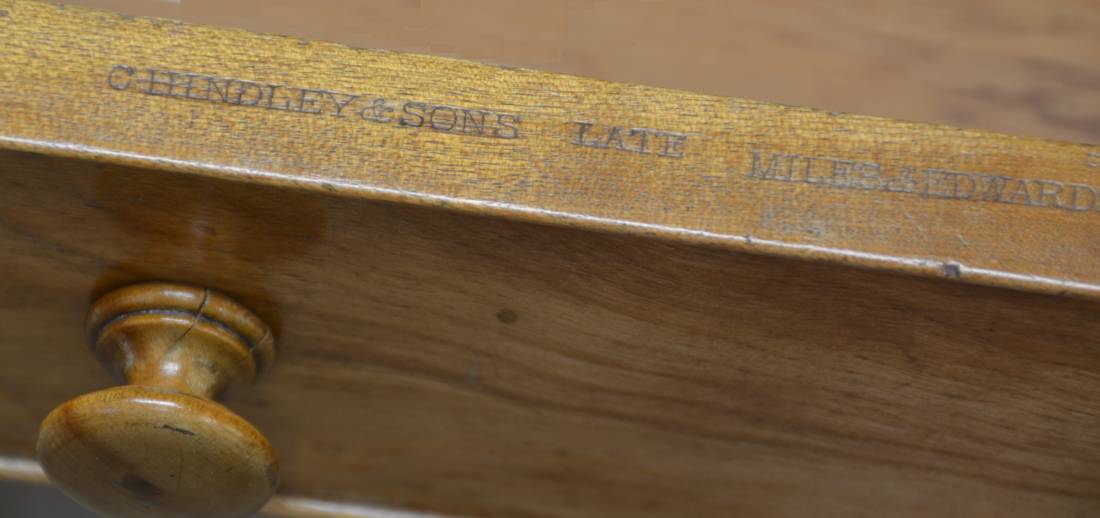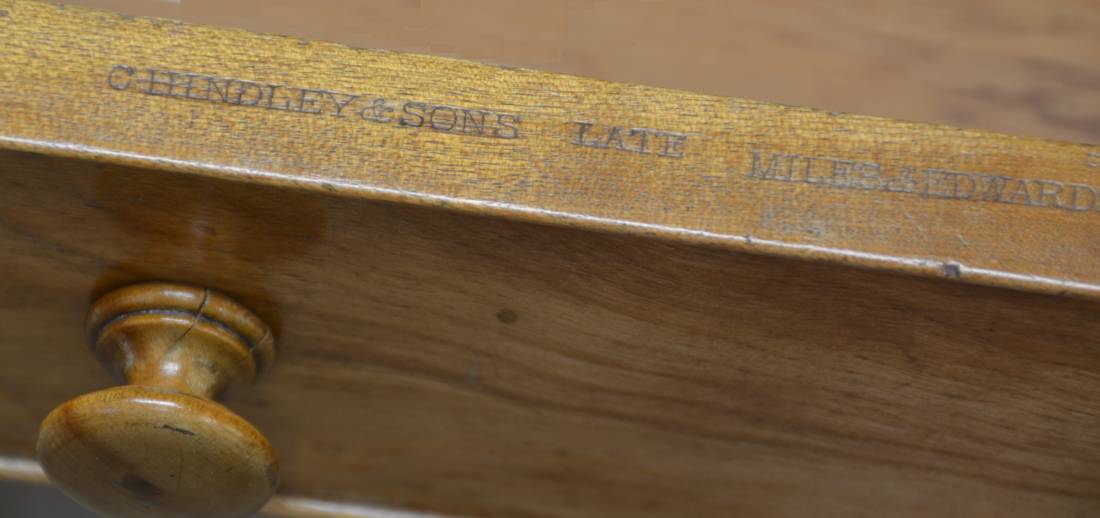 Minty – Based in Oxford and specialised in office bookcases.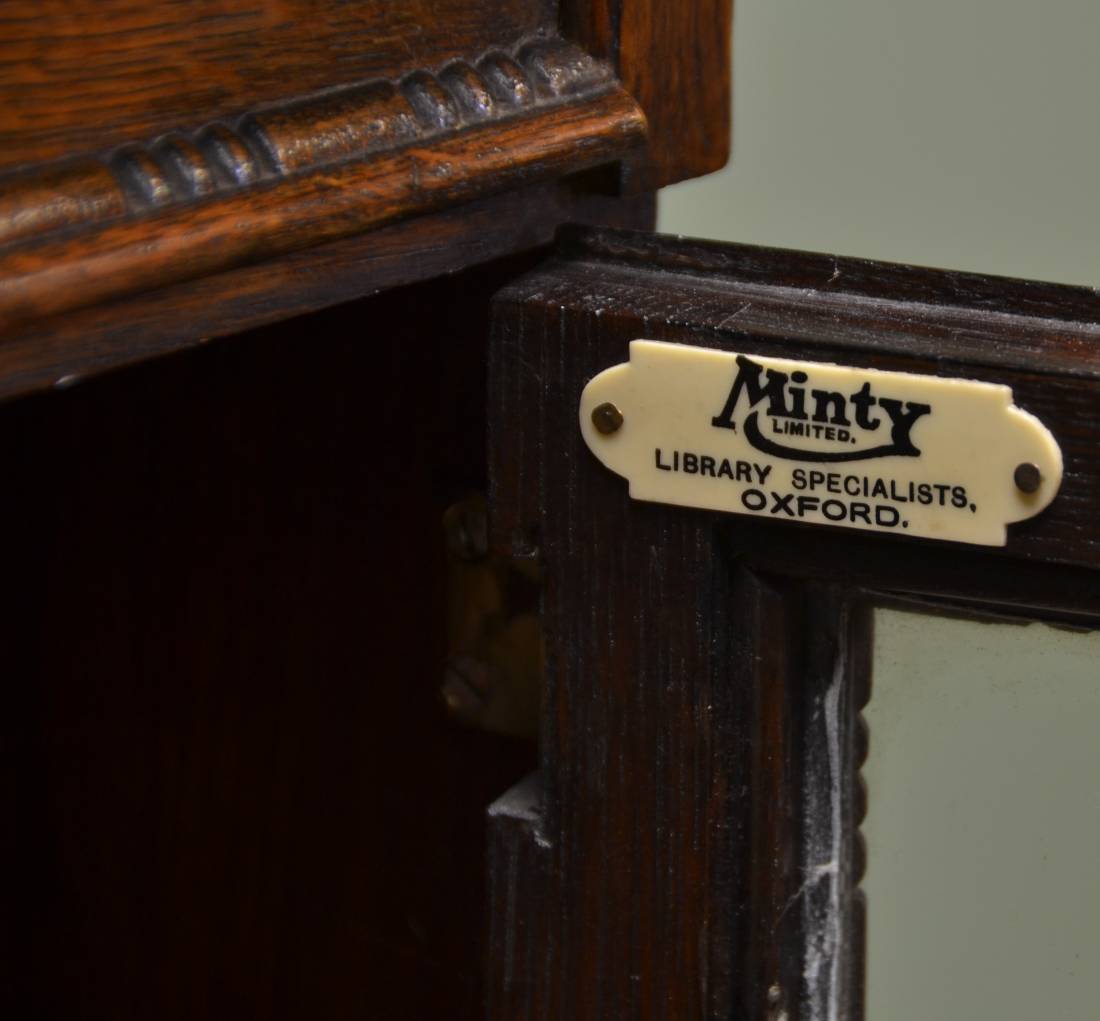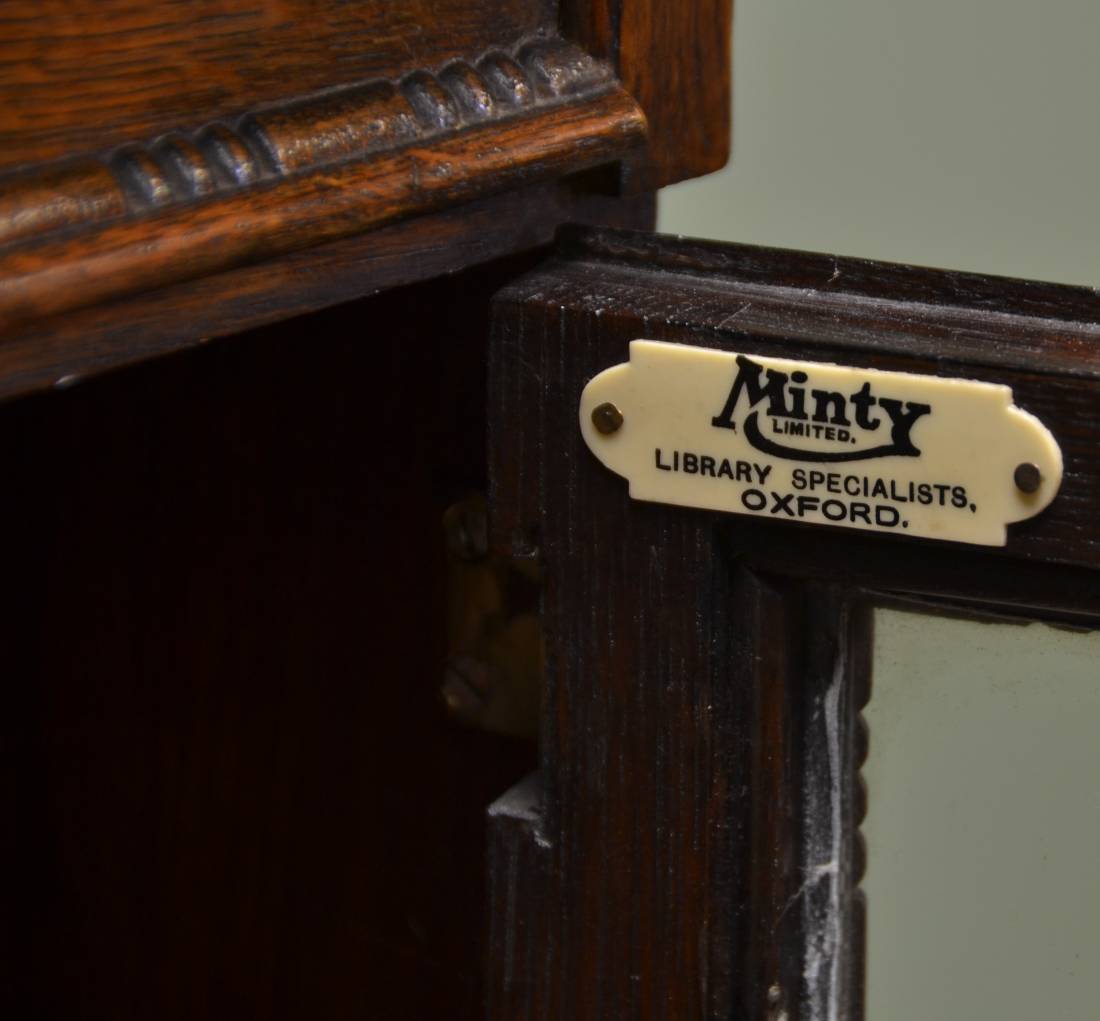 Morison & Co – established by Mathew Morison in Ayr, Scotland c.1808. Was sold to W Turner Lord and Co of London in 1902.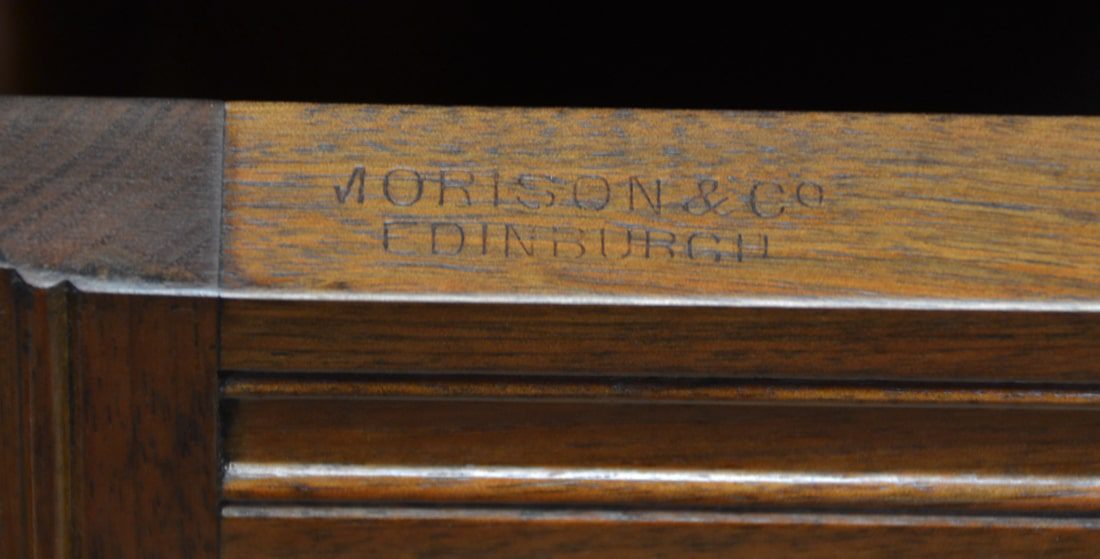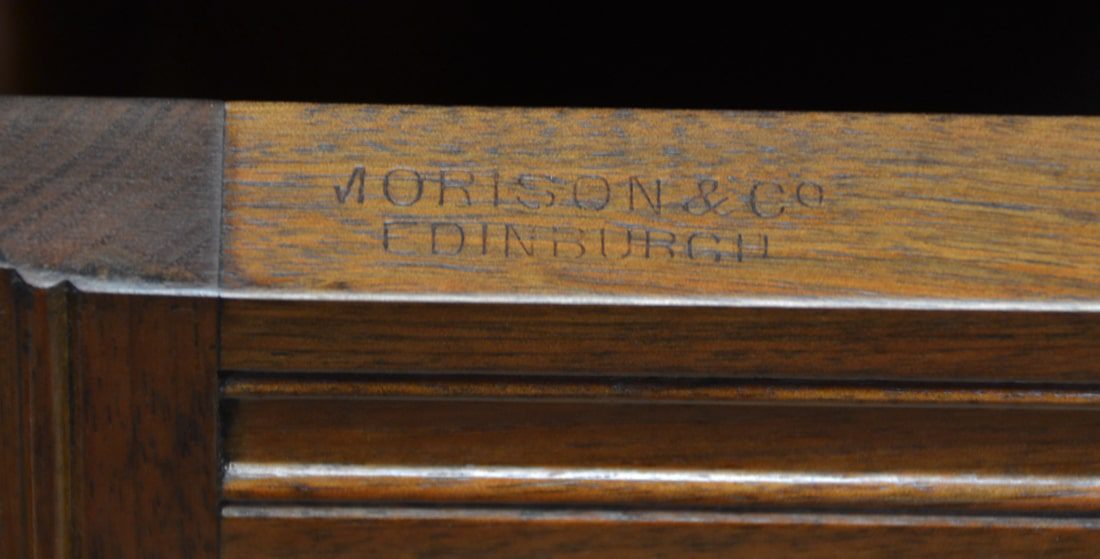 Mouseman furniture – created by Robert Thompson, Born in 1876 and was the son of a local joiner in Kilburn, Yorkshire. The furniture is made from solid oak and with the iconic mouse carvings.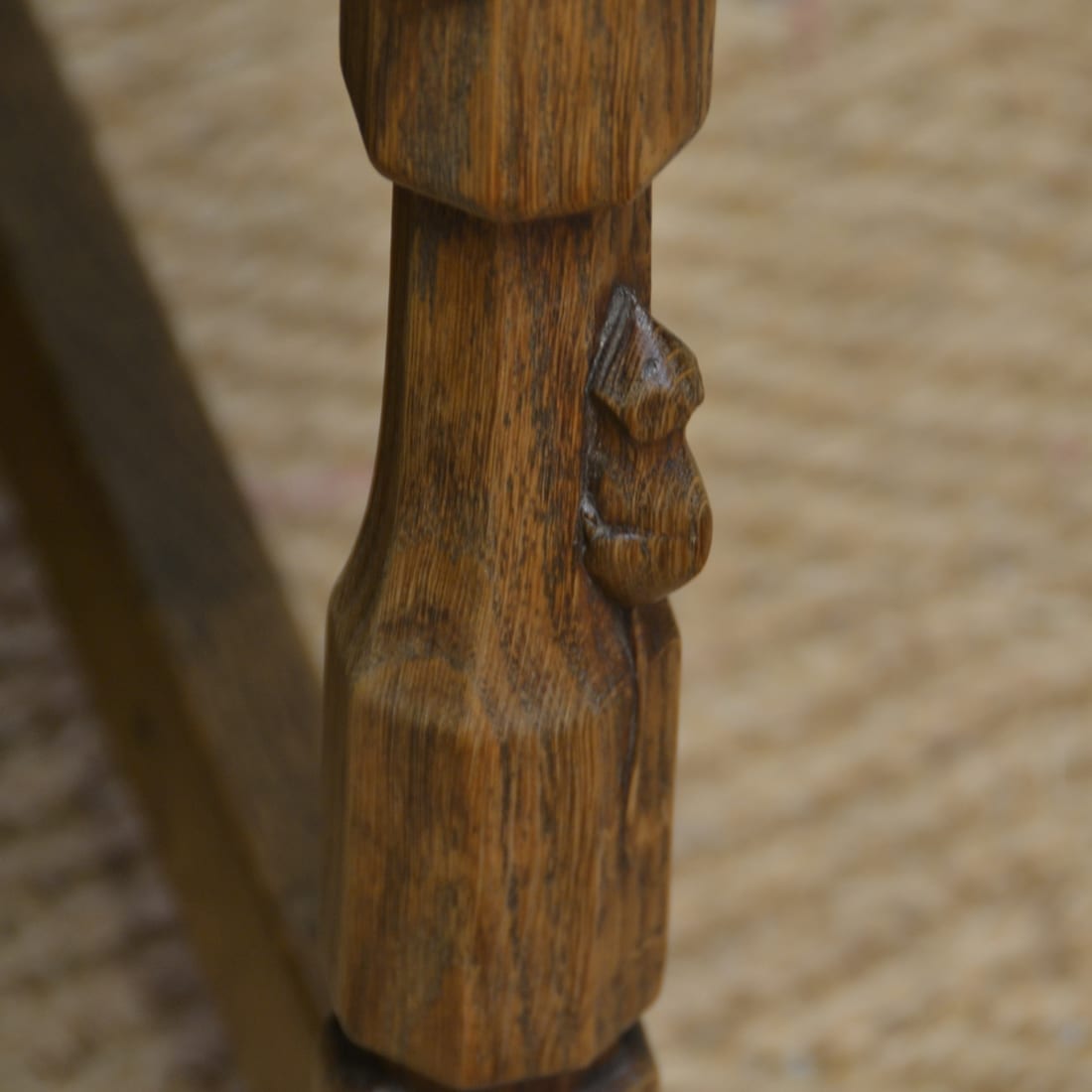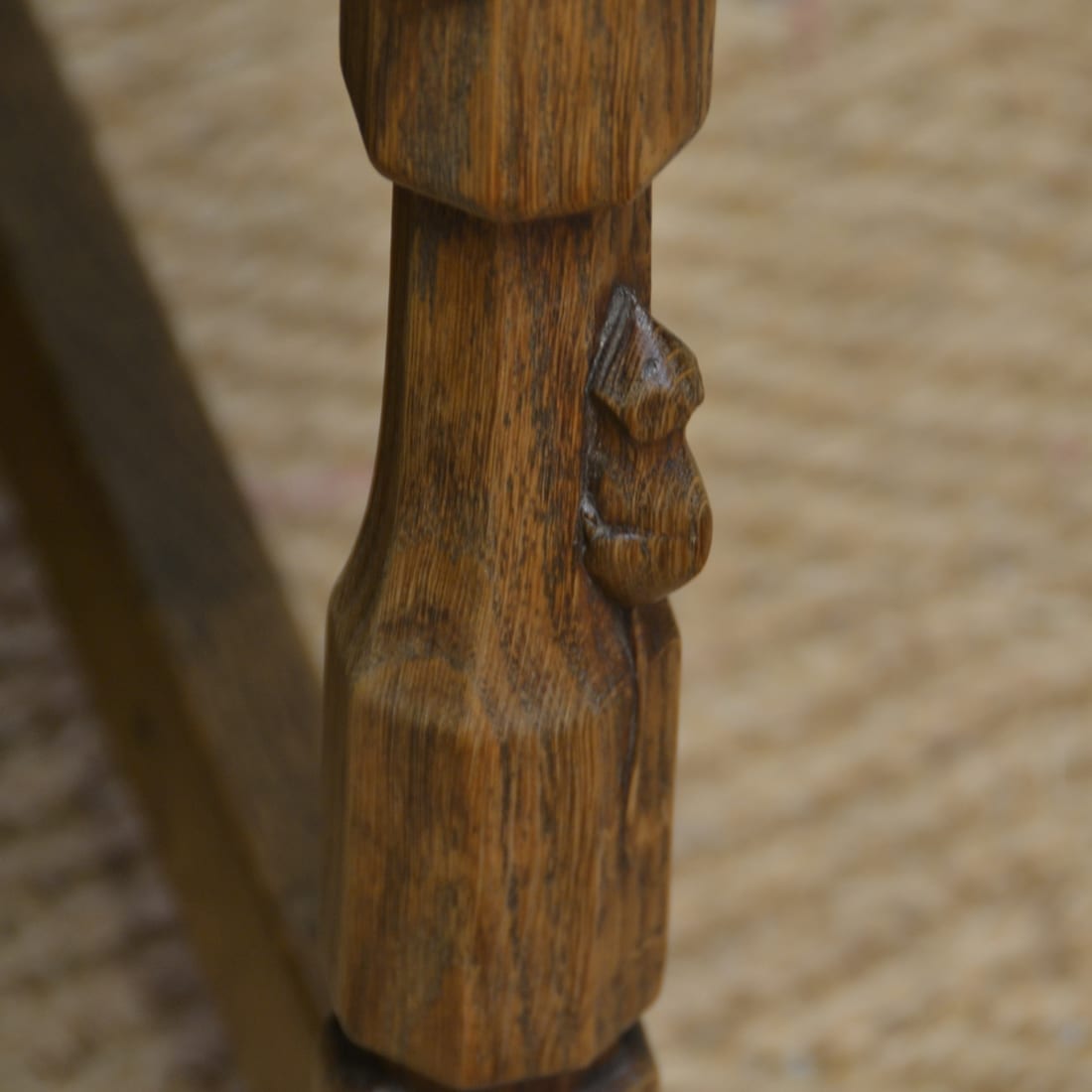 Muirhead Moffat & Co Glasgow- established in either 1894, 132 Blythwood Road, Glasgow. They restored earlier pieces of antique furniture.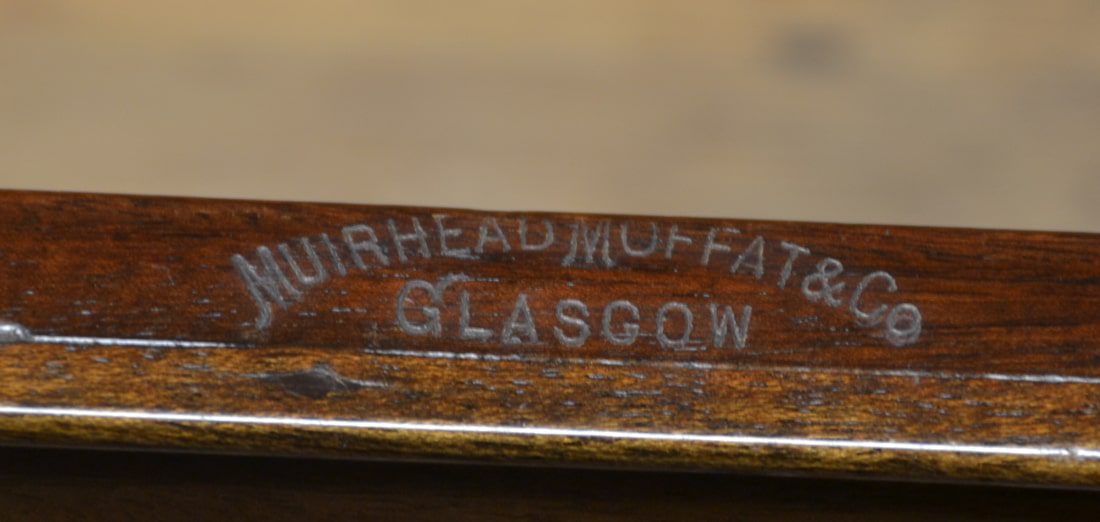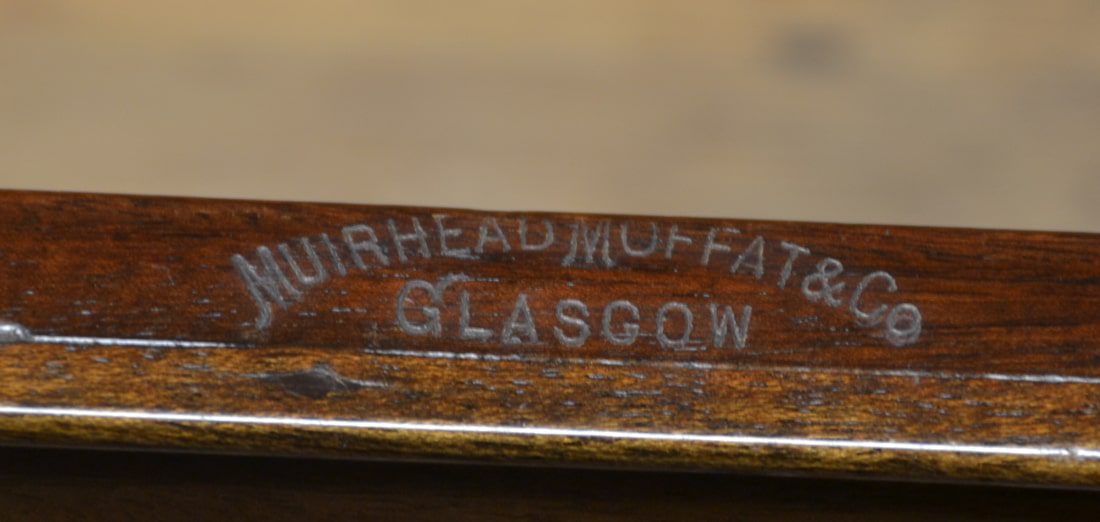 Nuttall & Sons & Co – Antique and modern furnishers – Moss Street, Liverpool.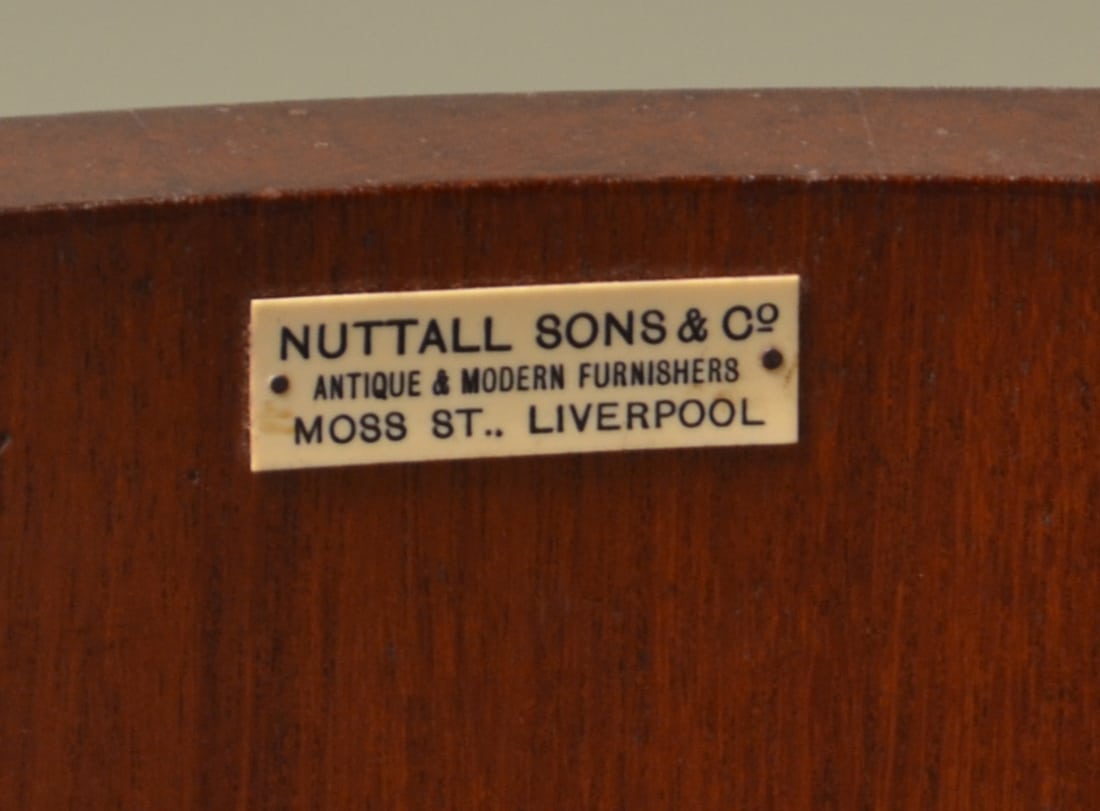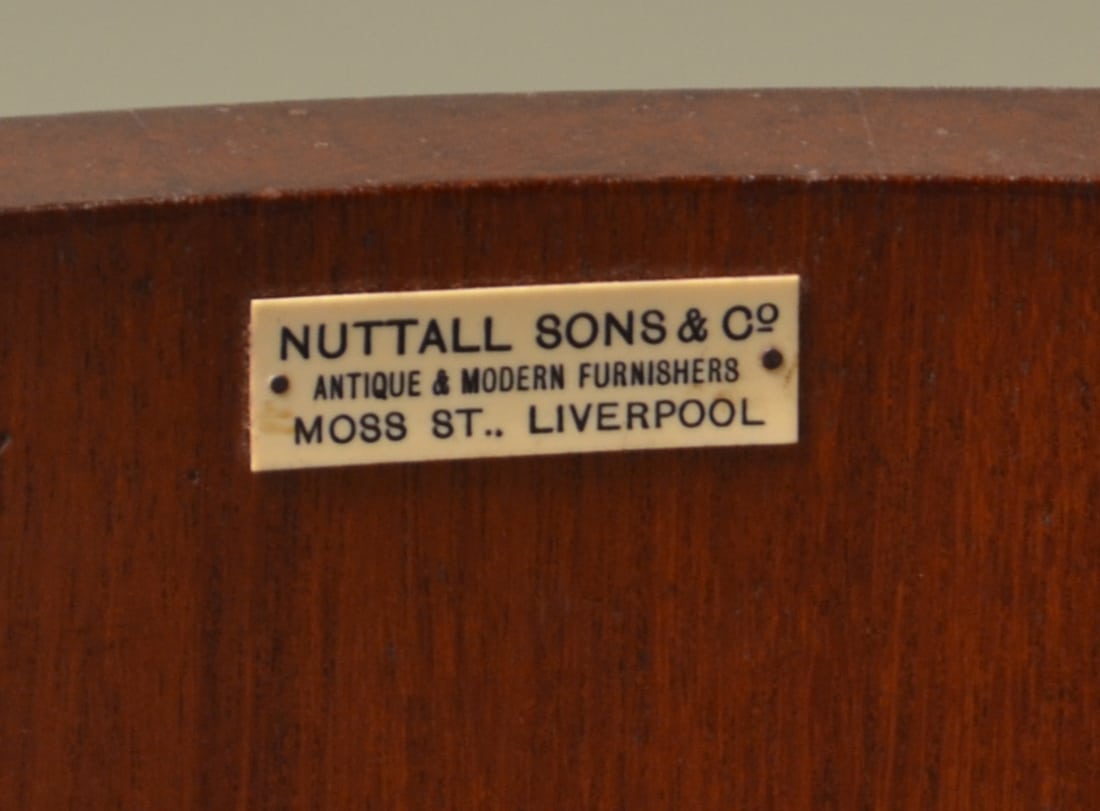 Ray & Miles – Late 19th Century and early 20th Century cabinet and furniture makers from Liverpool. House Furnishes and decorators.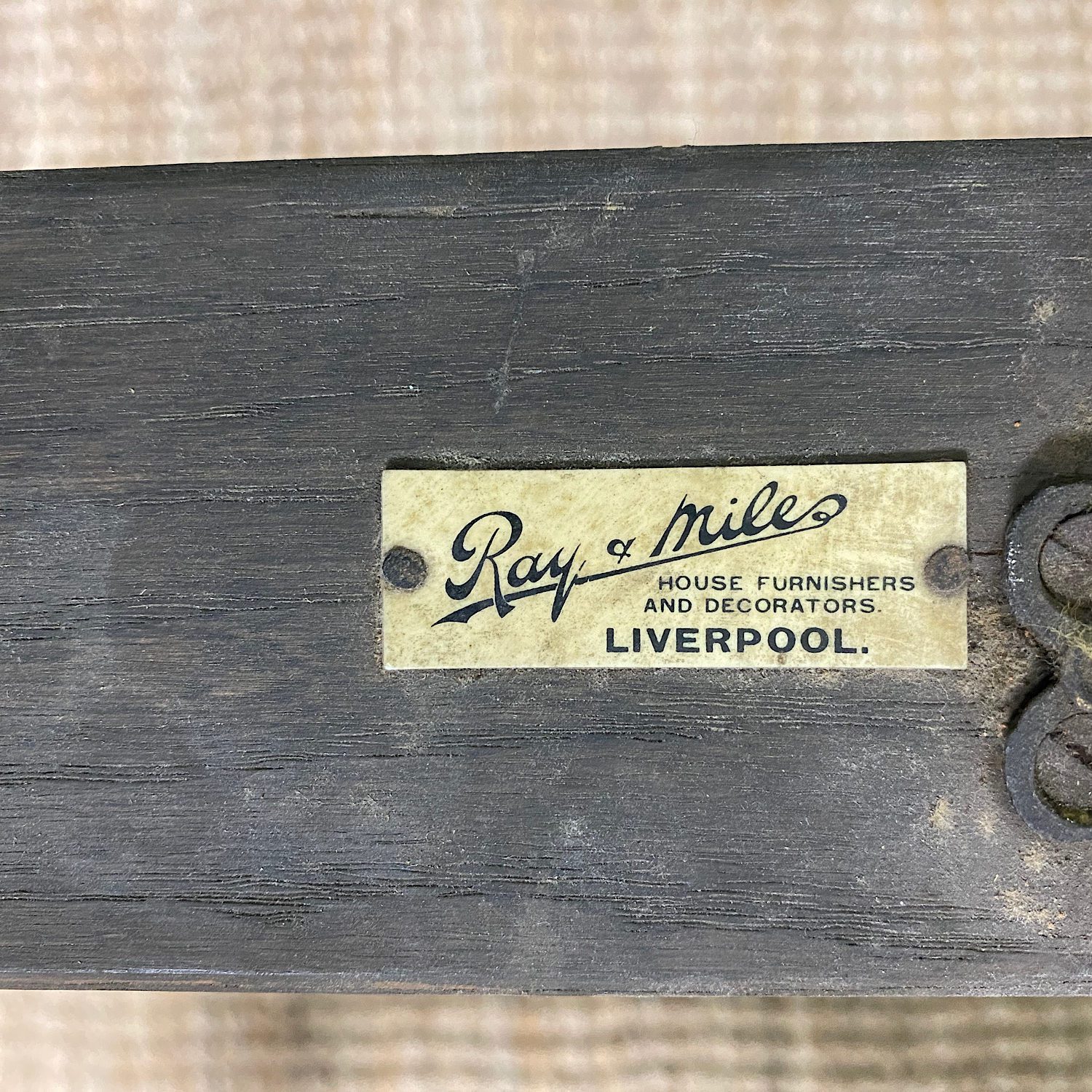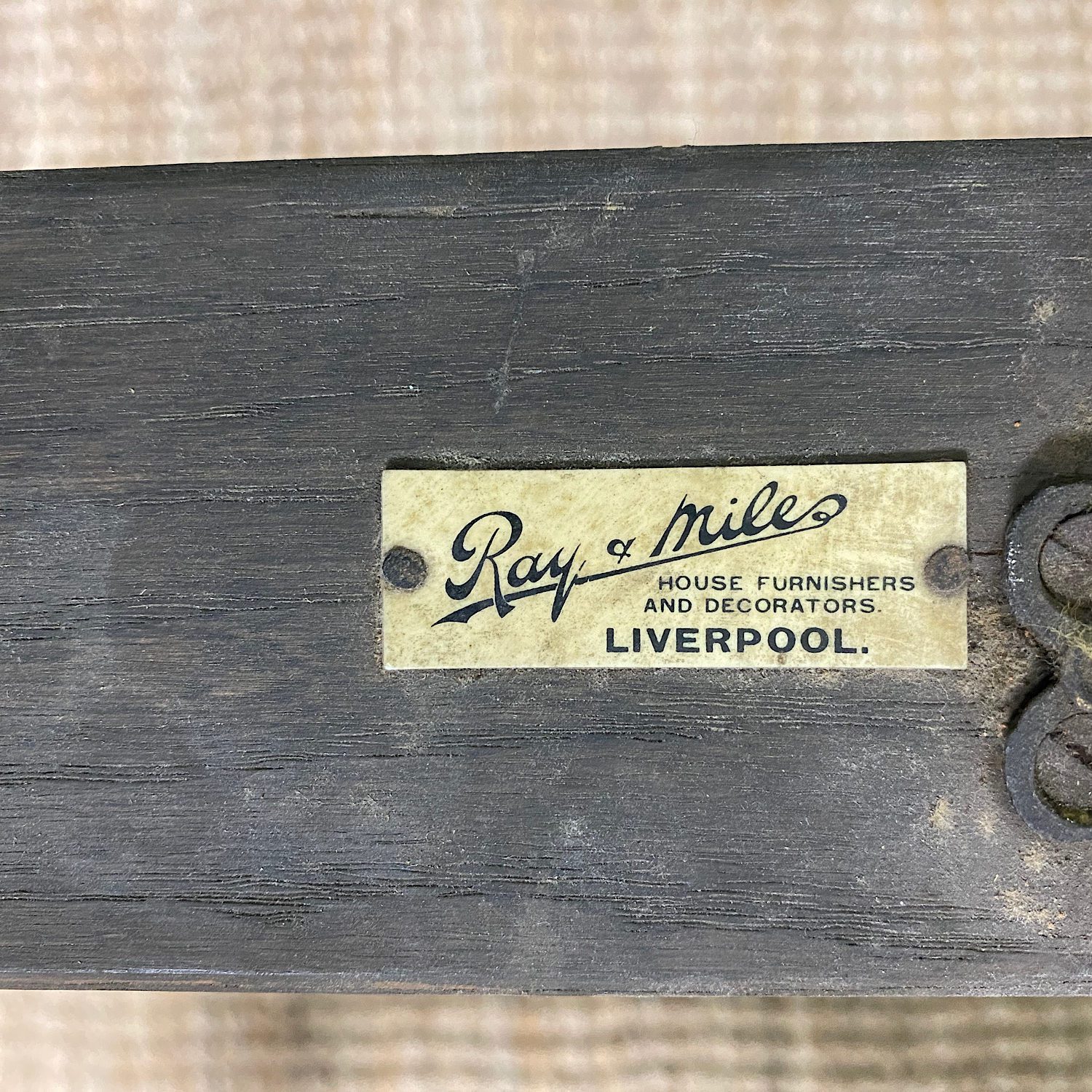 R. Garnett and Sons – 19th century cabinet makers, established 1824 and based in Warrington.


Roodhouse & Sons, Leeds – Mainly built Victorian furniture, especially writing tables.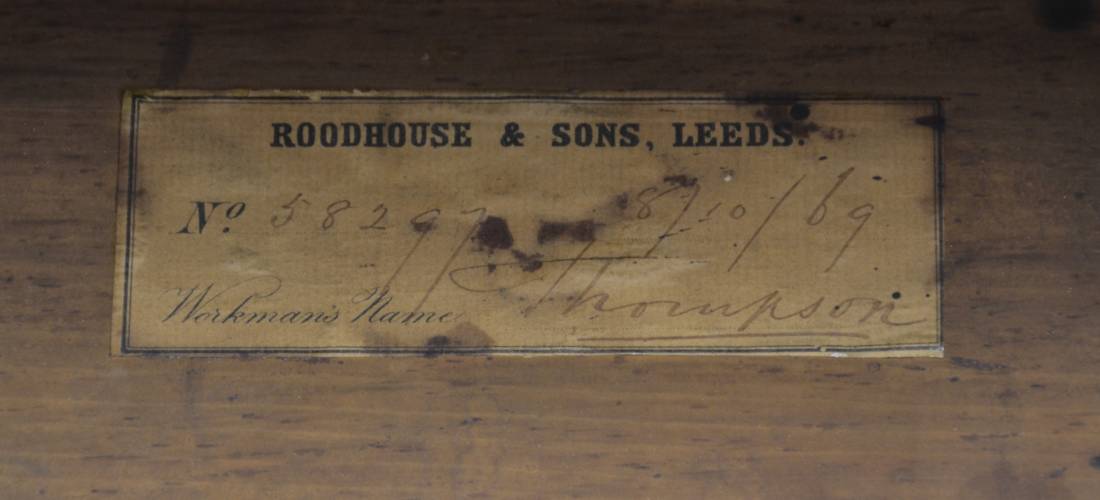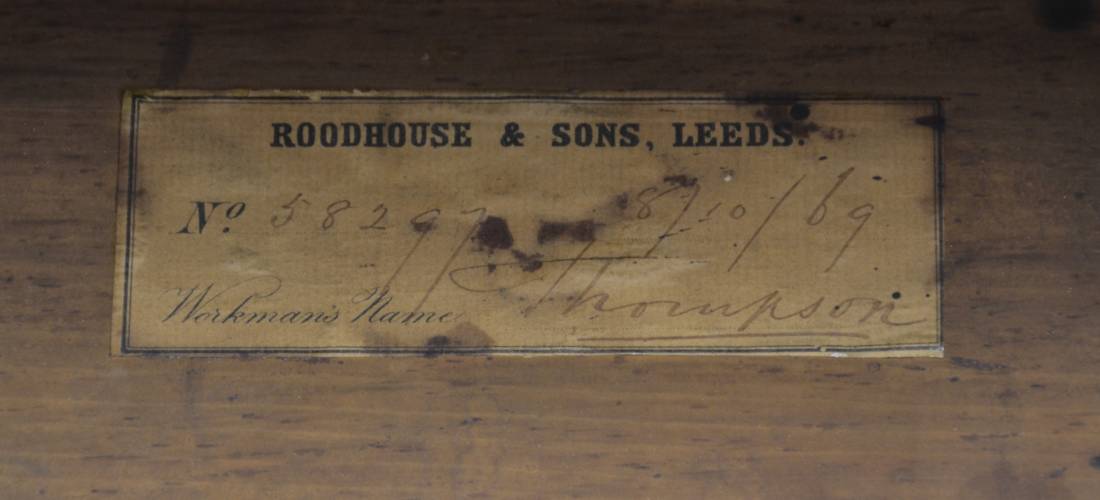 Simpoles of Manchester – specialist office furniture manufacturer, established in the late 19th Century and one of the leading office furniture manufacturers of the 1930s.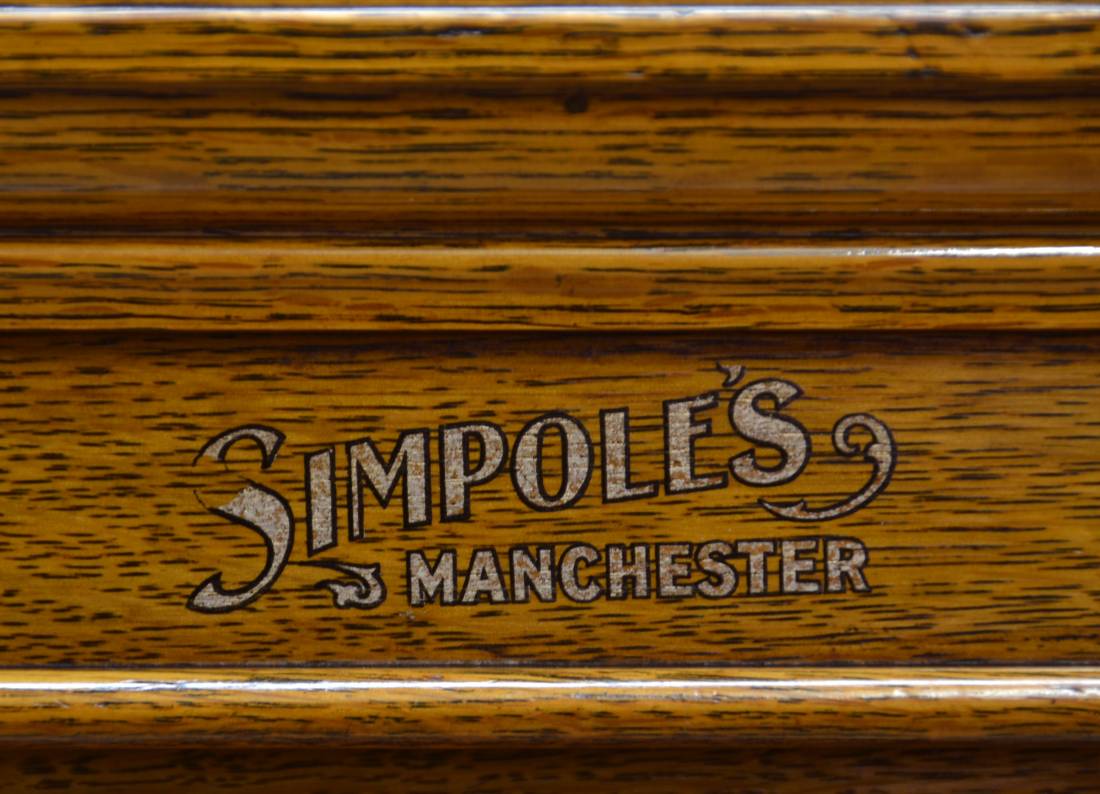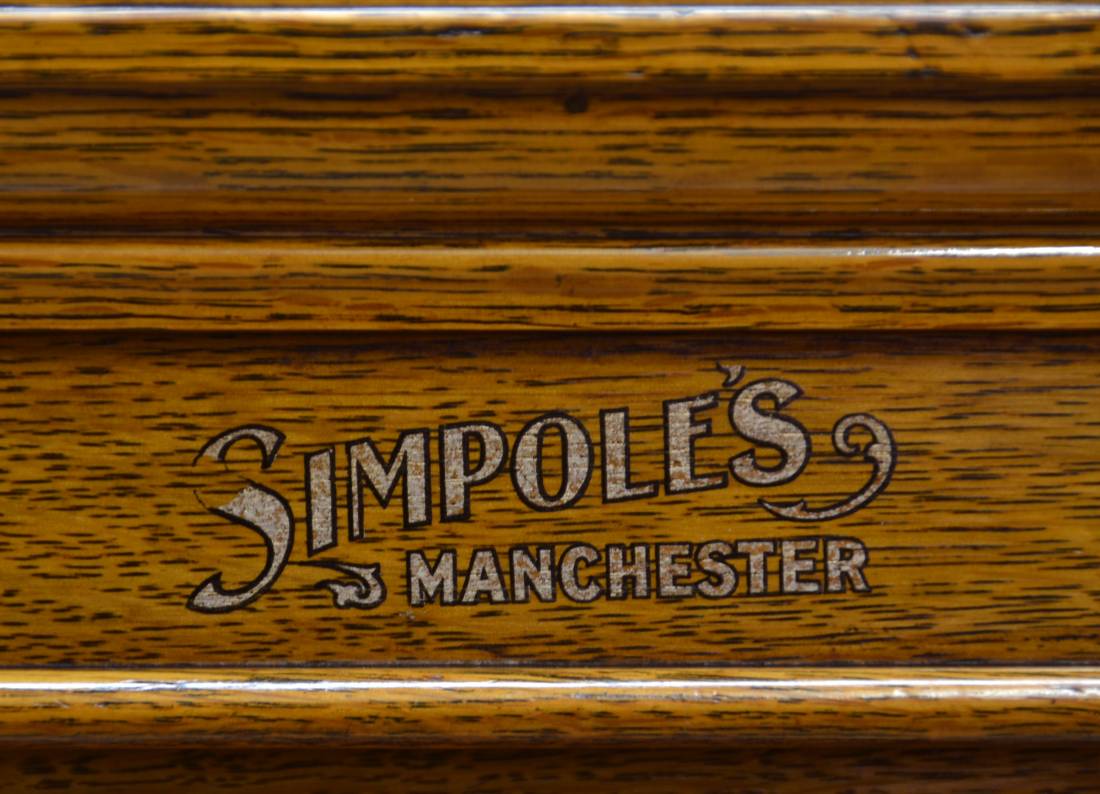 Shapland & Petter – North Devon, Barnstaple. They specialized in Arts & Crafts designs but also made more traditional antique furniture. Established by Henry Shapland in ca.1854.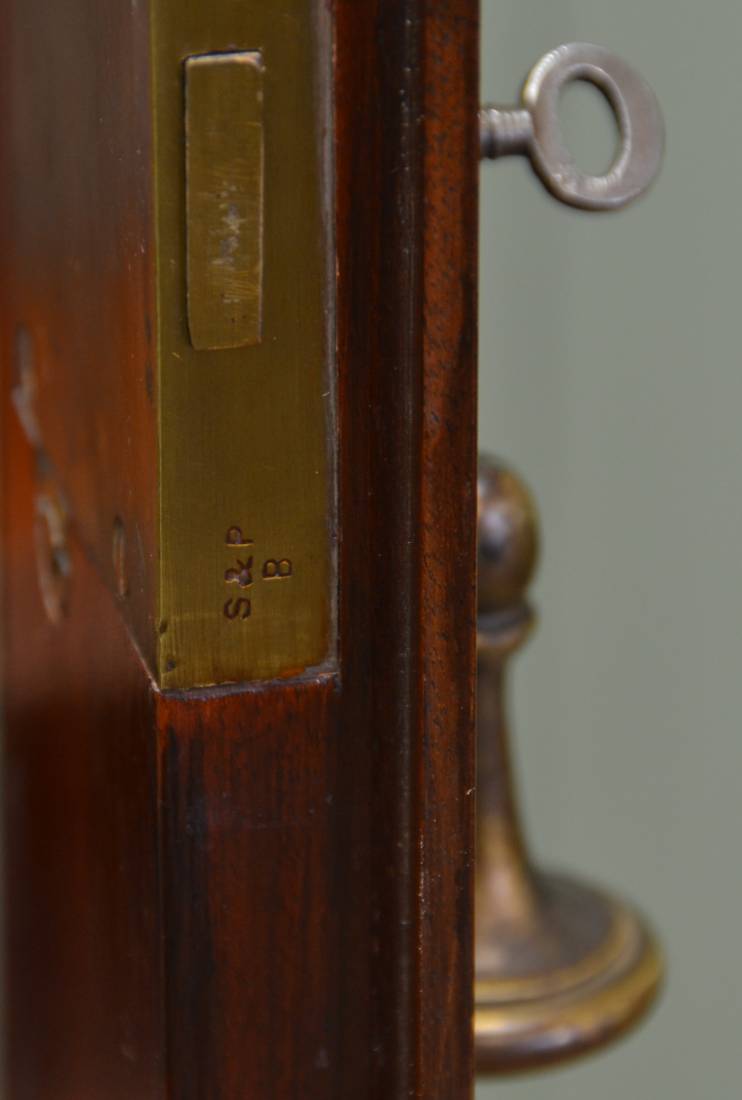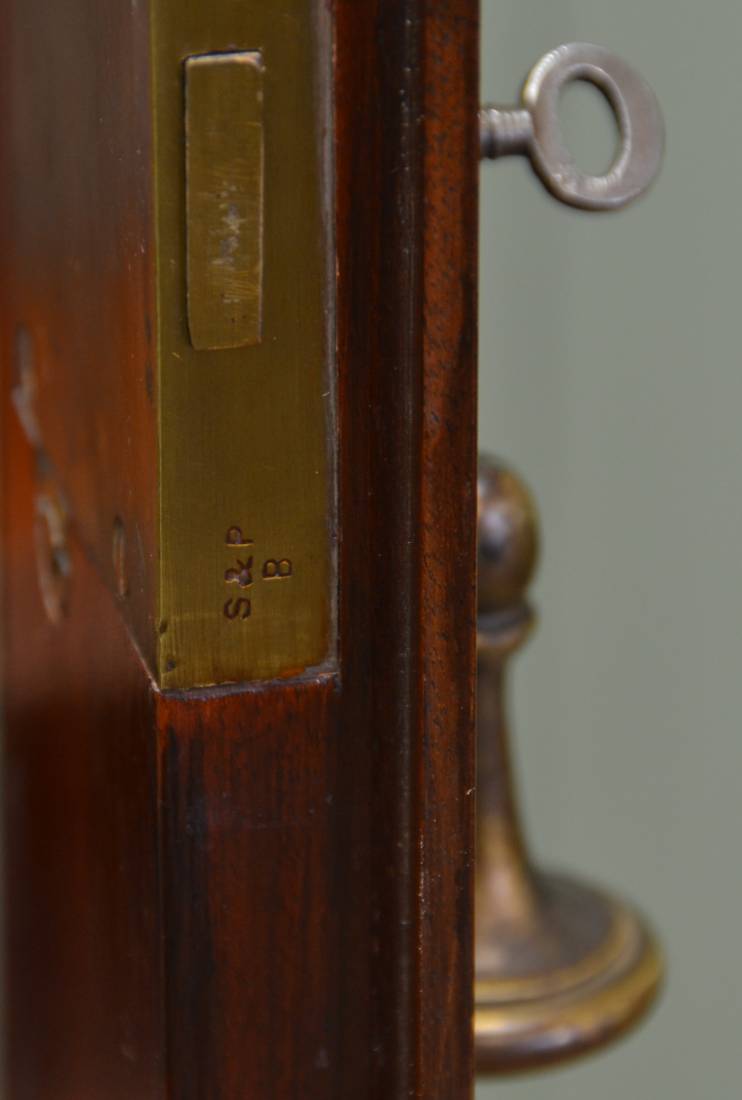 S & H Jewell – Established in 1830 from their premises at 29-31 Little Queen Street, Holborn, London and then later to Parker Street, LONDON. W.C.2. They were also renowned for restoring and selling older pieces of antique furniture in their shop.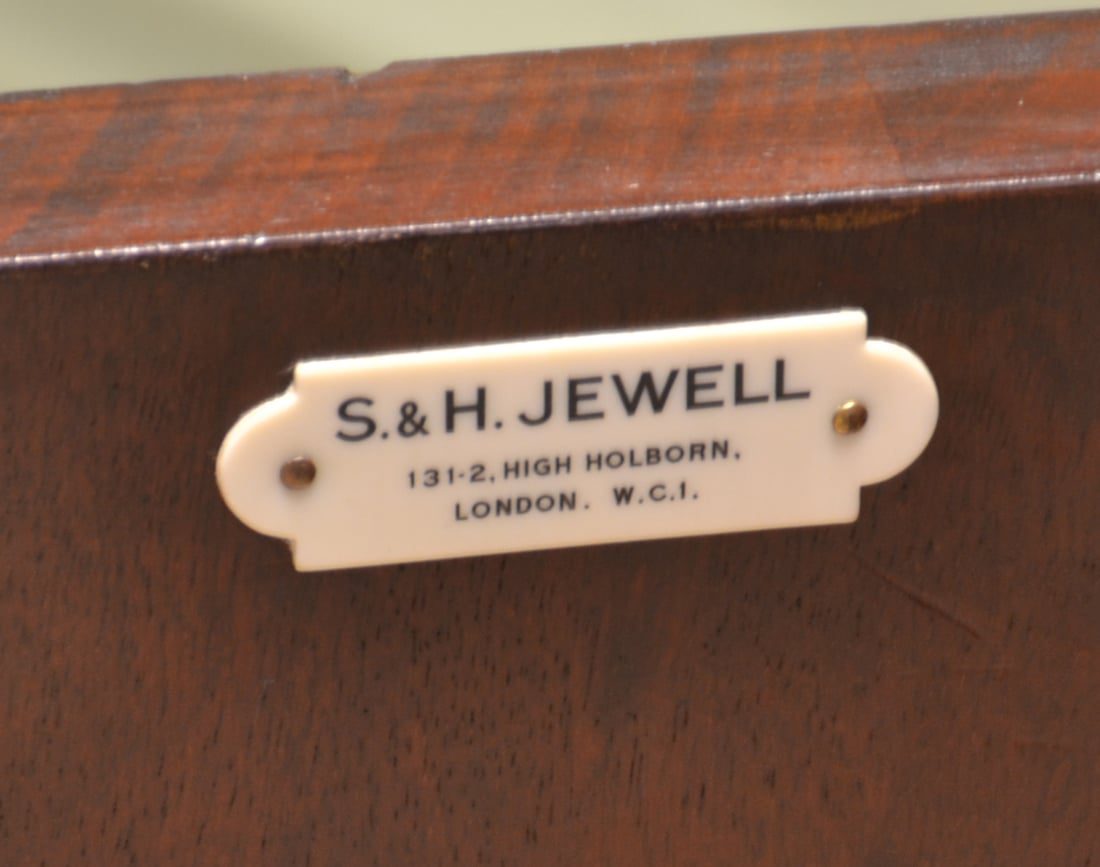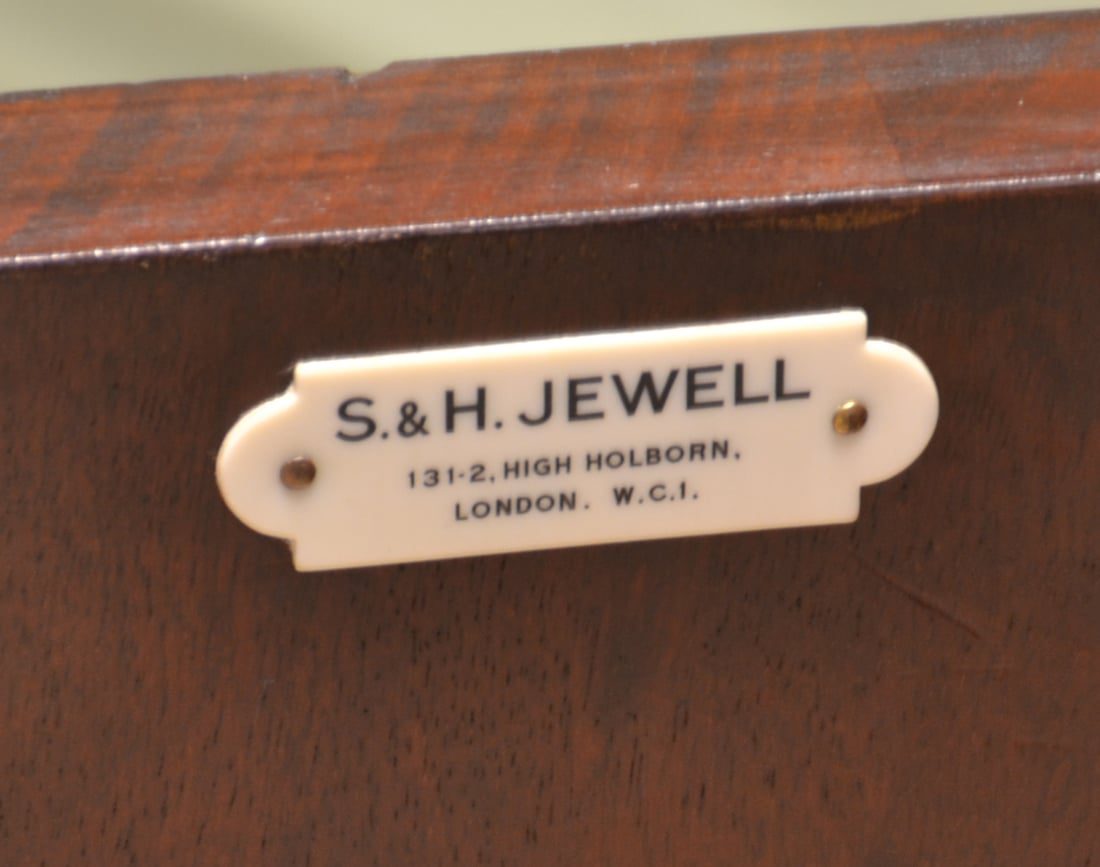 S.J.Waring & Sons – Cabinet Makers by appointment to the Queen – Bols St – Liverpool. They later joined with Gillows to become Waring and Gillows.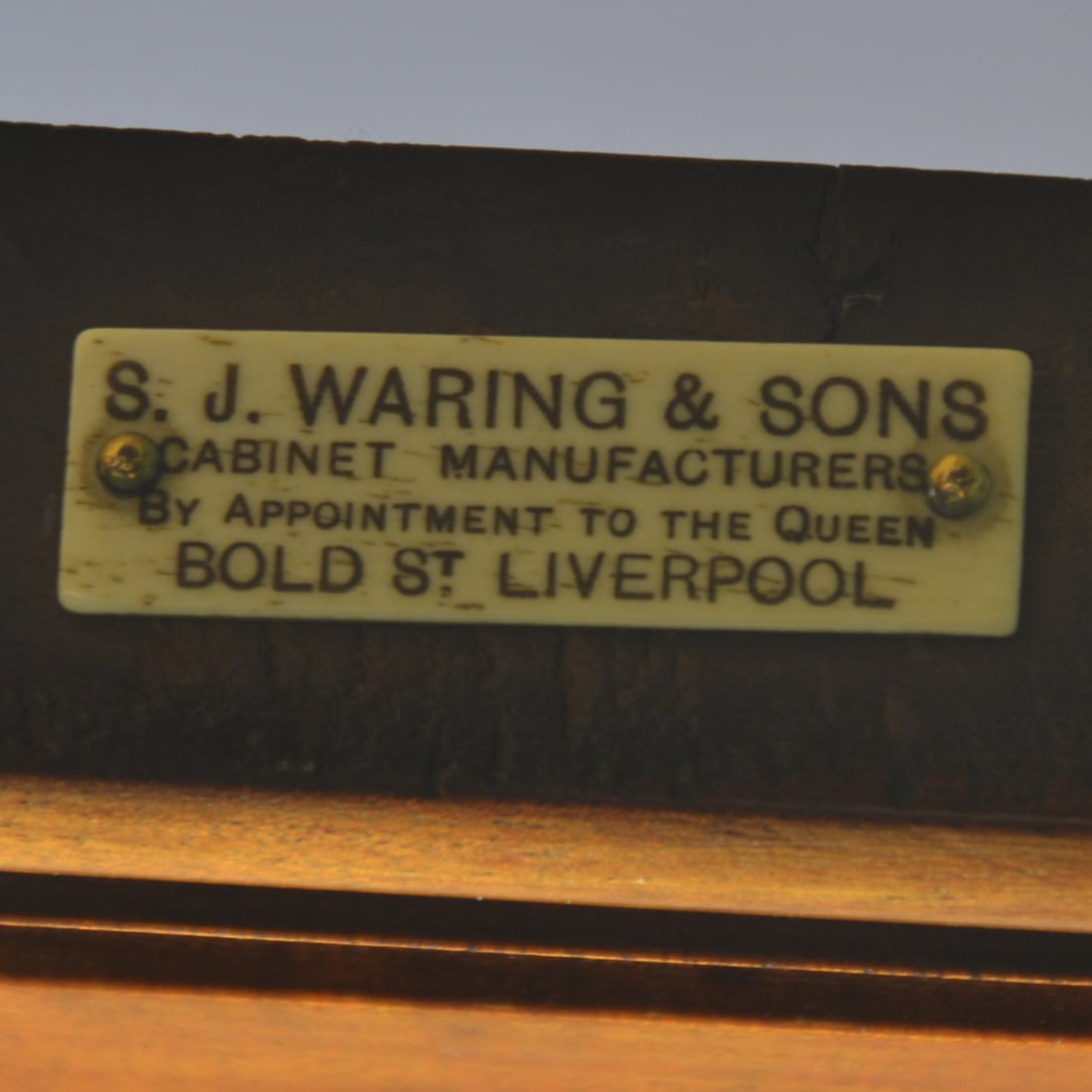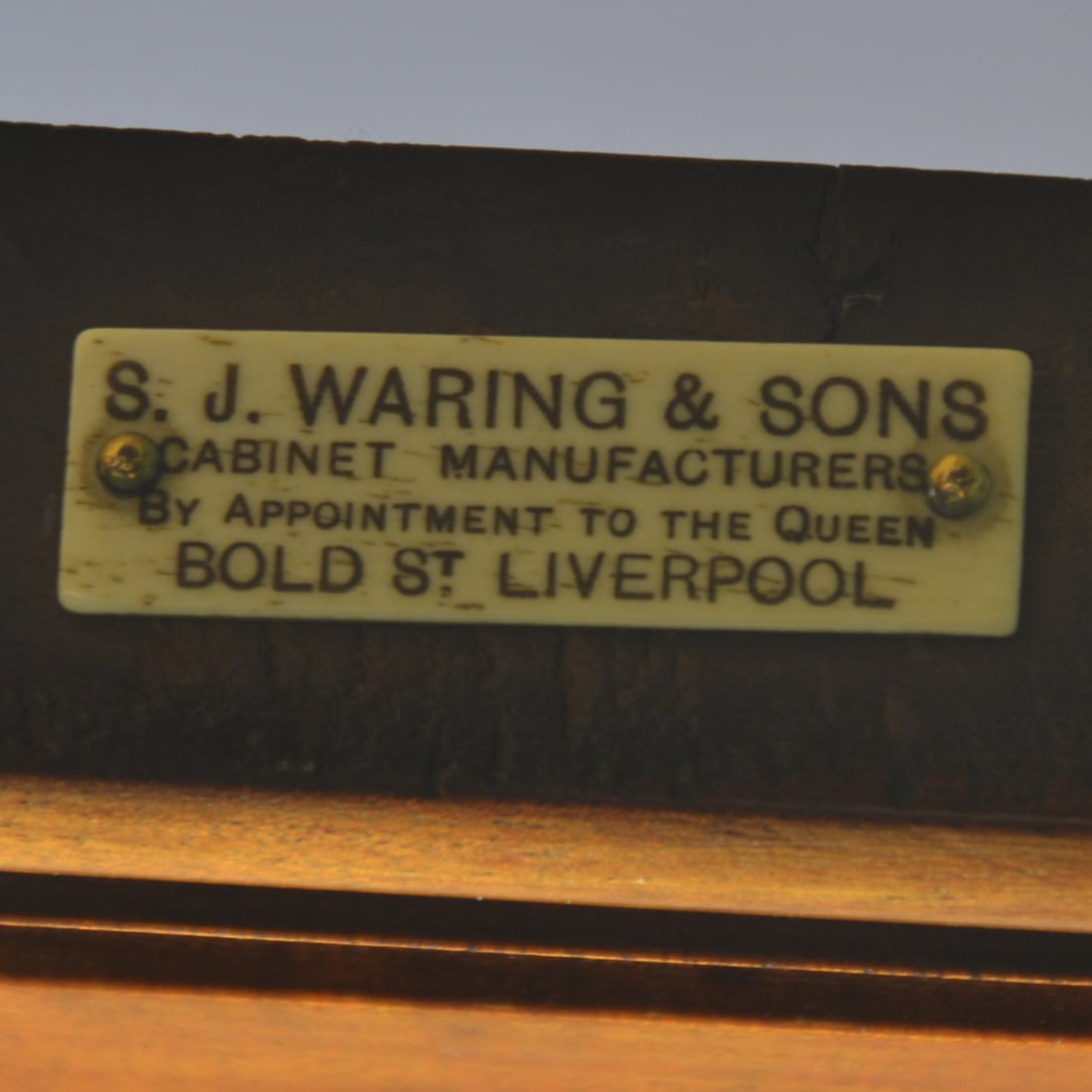 Rayner & Co – Cabinet makers Aldersgate st London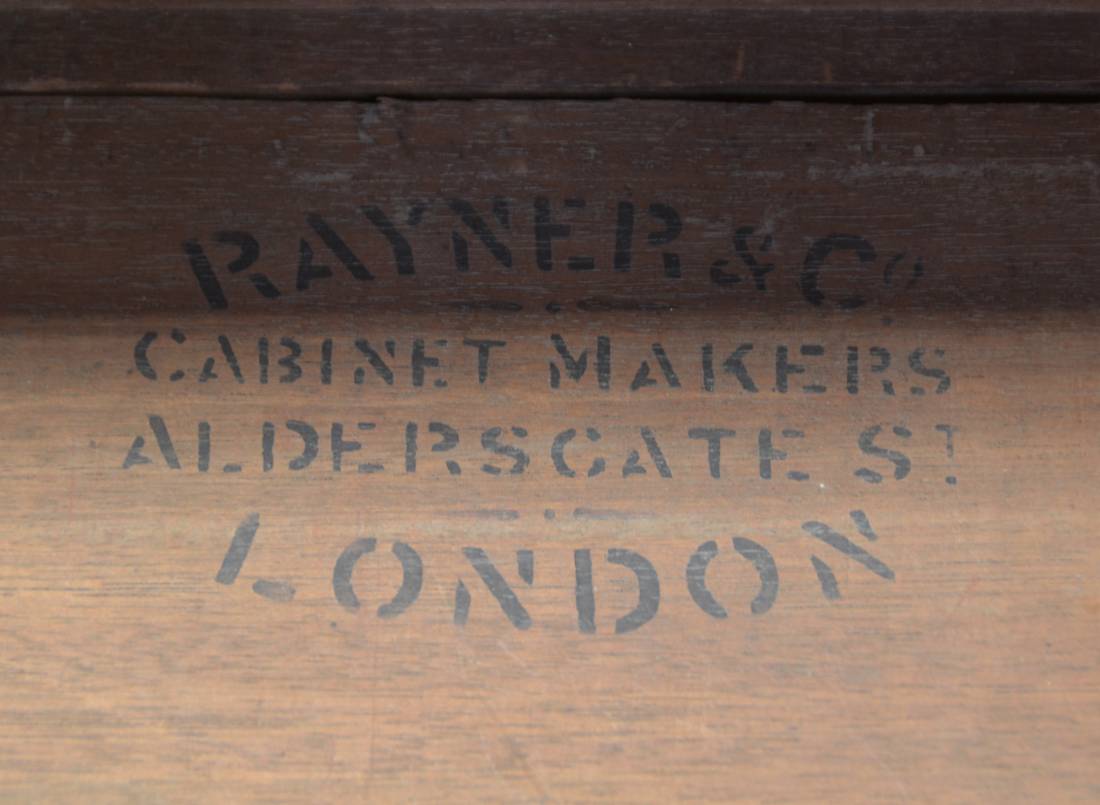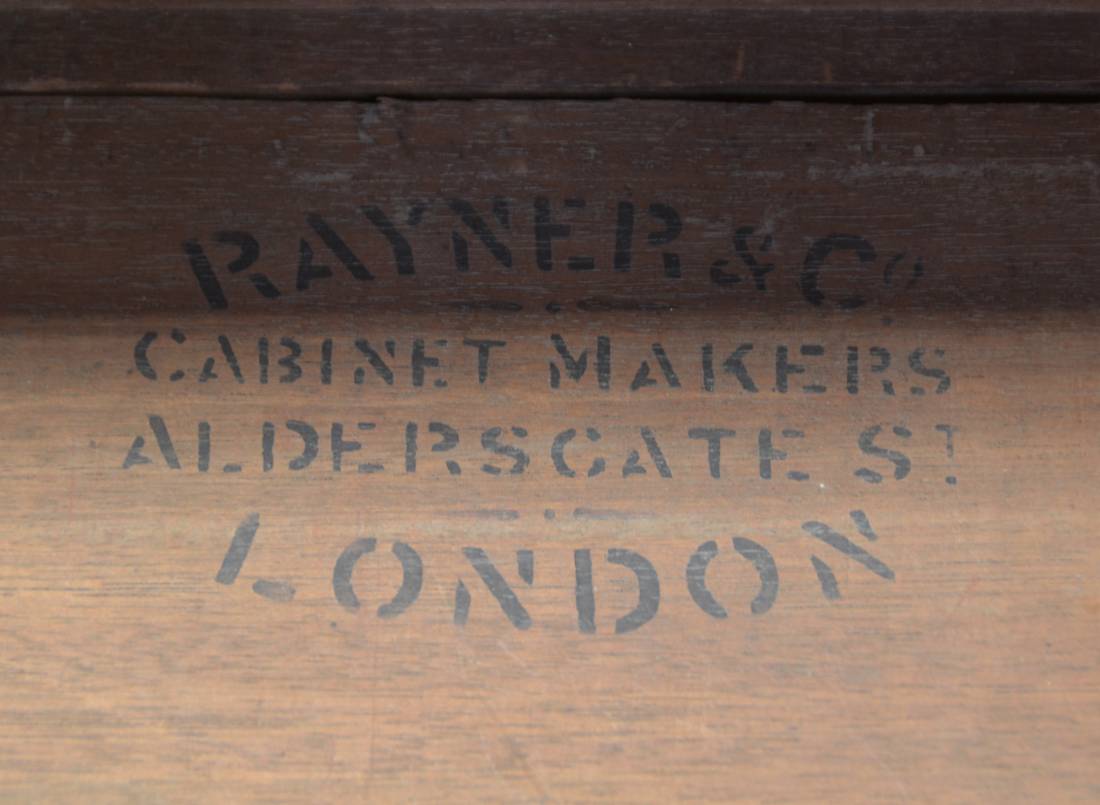 Richardson Leeds – W.Richardson was based in Leeds Yorkshire and were cabinet makers and upholsterers. They specialised in wind out extending dining tables in Oak timbers.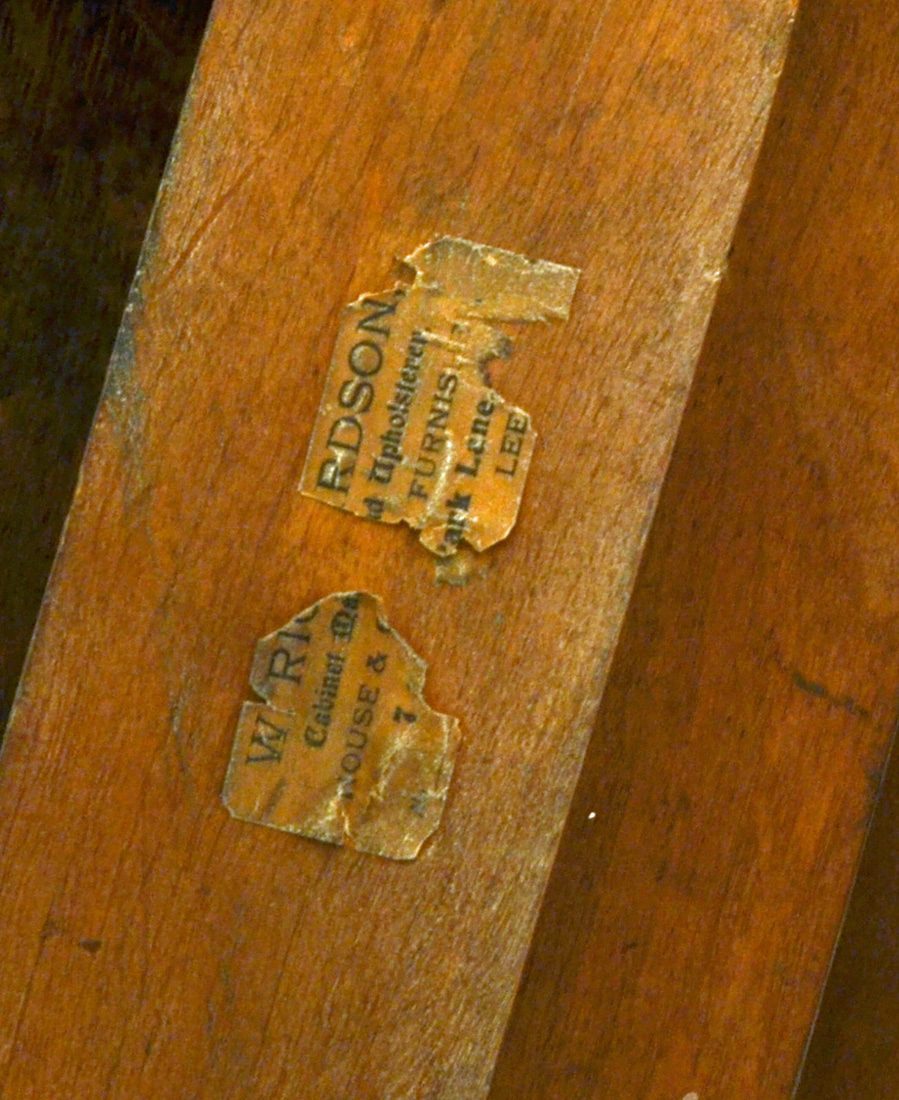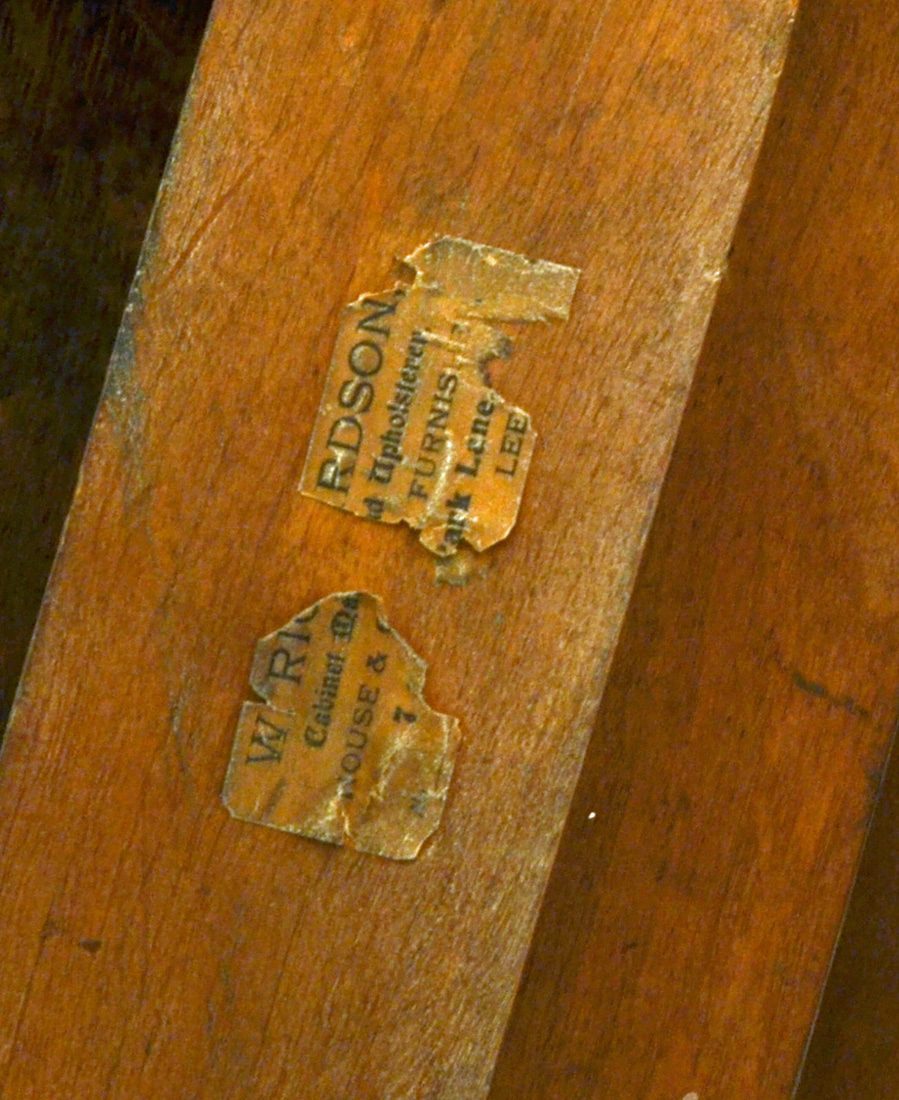 Robson and Sons – Originally based in a small house at 42 Northumberland Street in Newcastle-on-Tyne. Robert Robson started the business in 1835 until it was taken over by the Maple Group in 1953.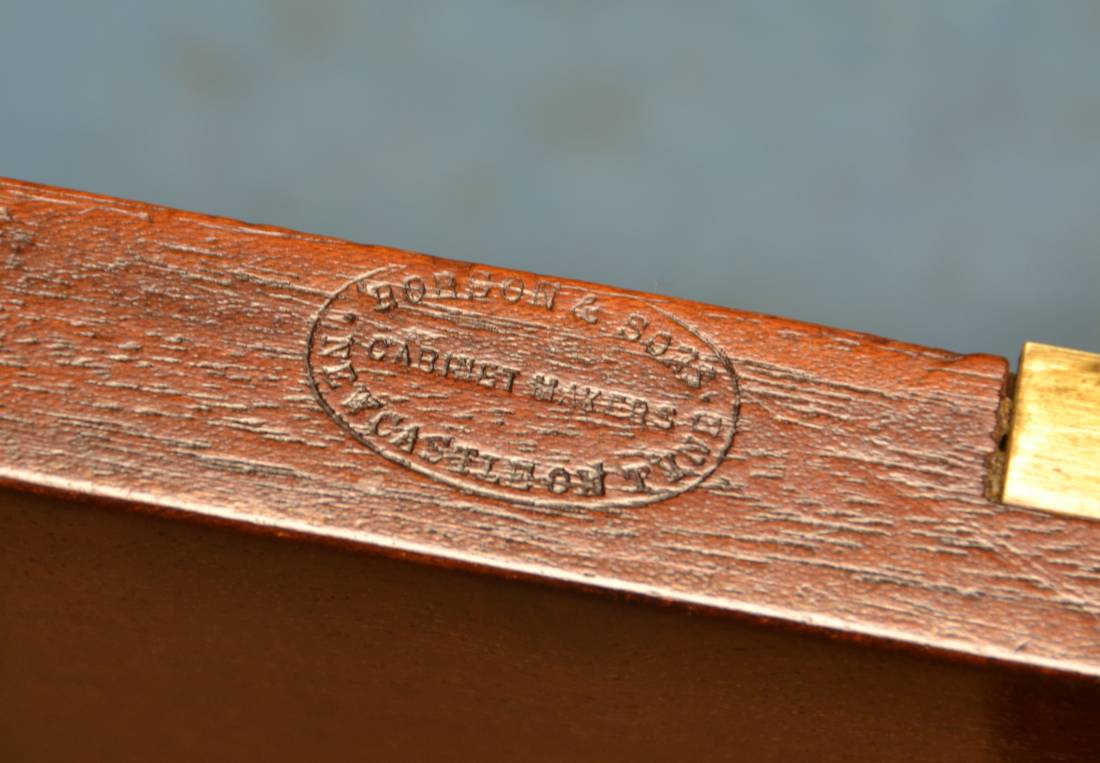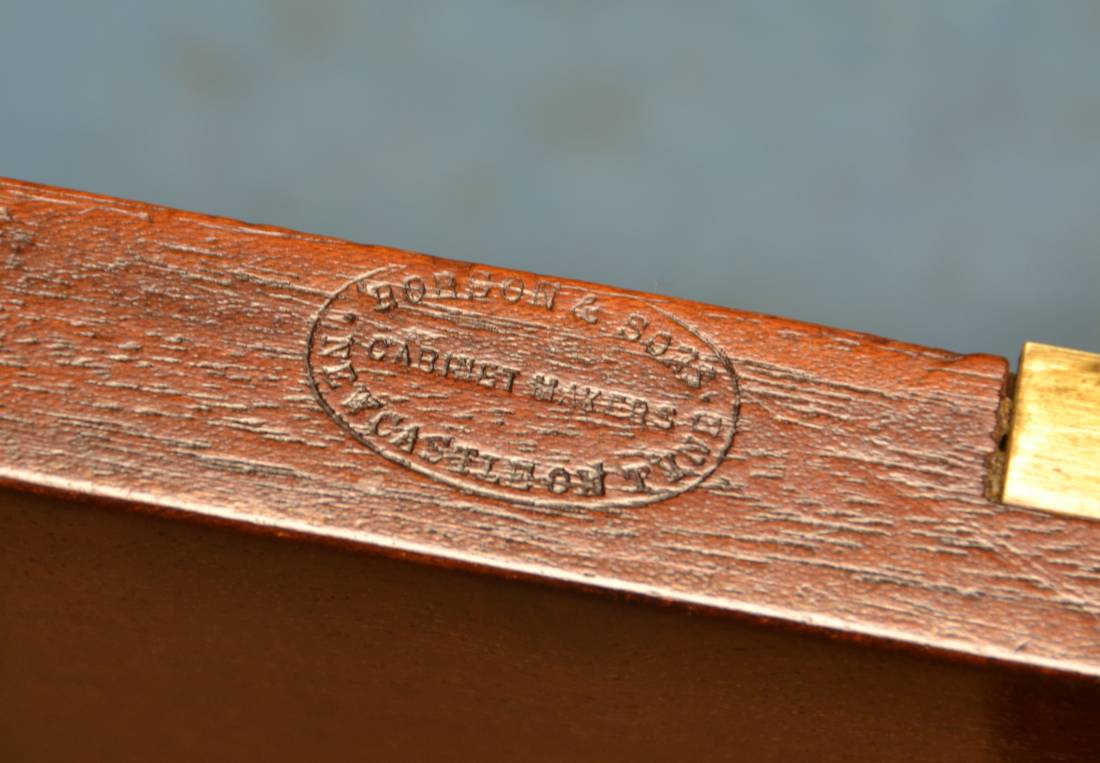 Selbat – Made quality Extending Dining Tables from the late Victorian period and Edwardian periods.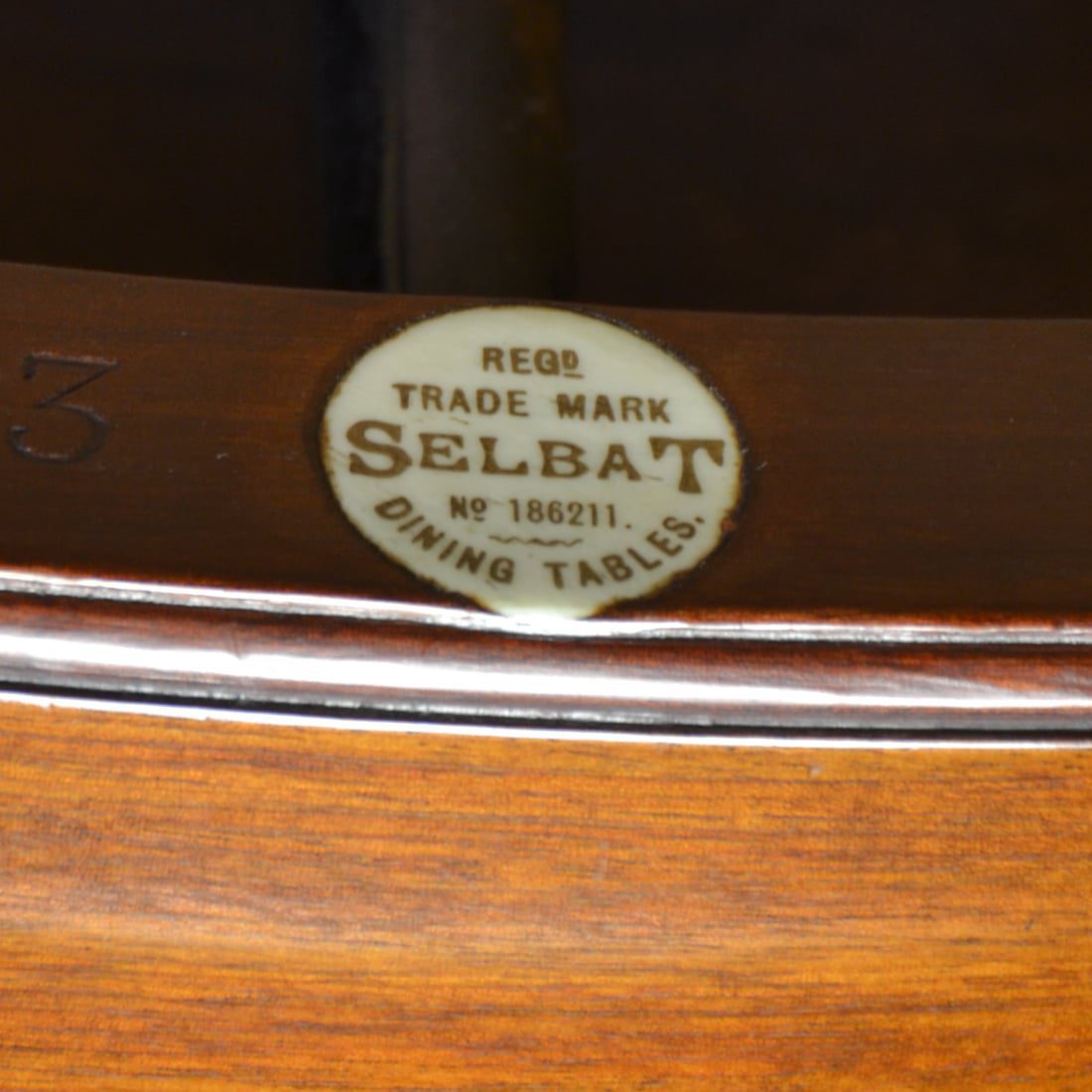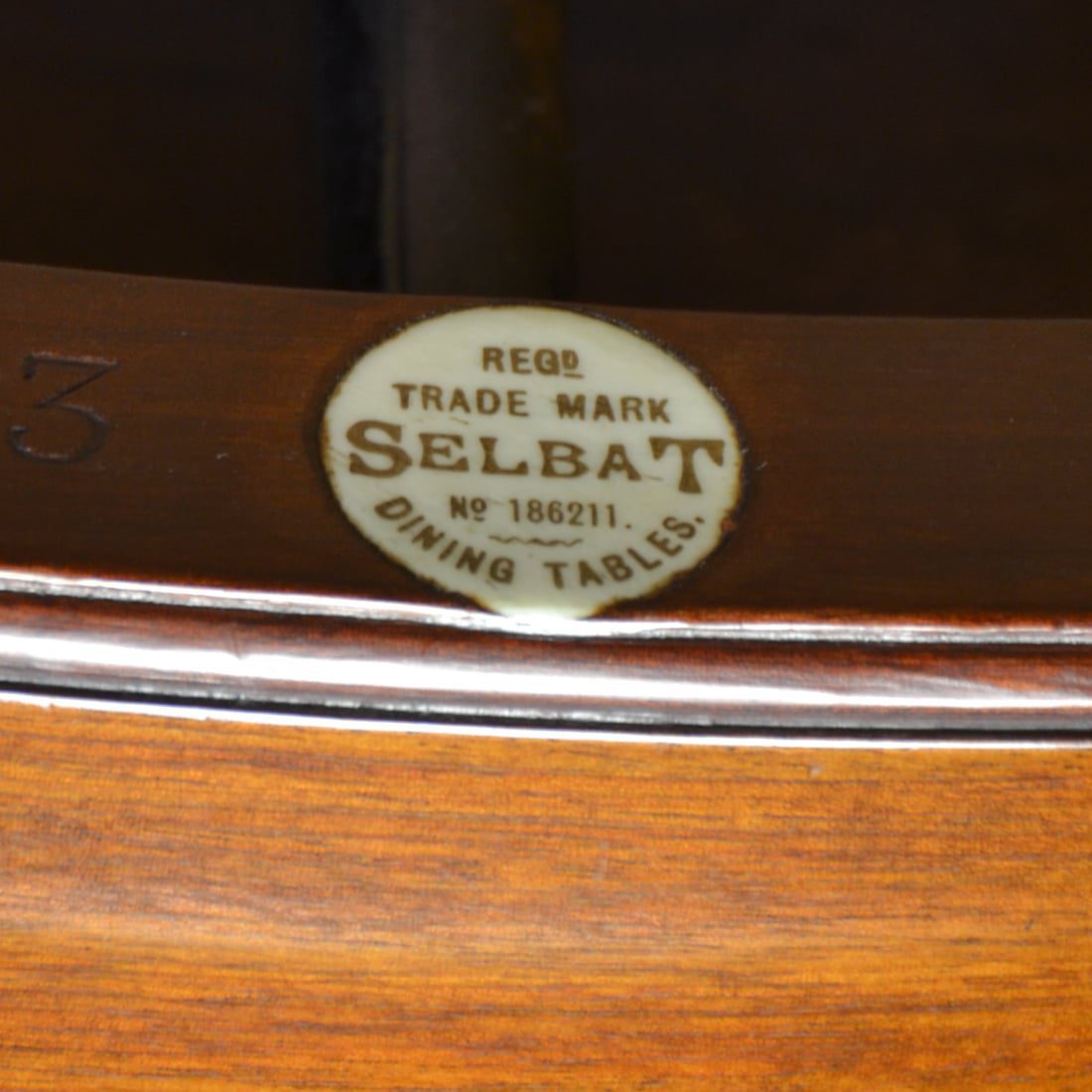 Sopwith & Co Of Newcastle – Made nice linen presses and other bedroom pieces.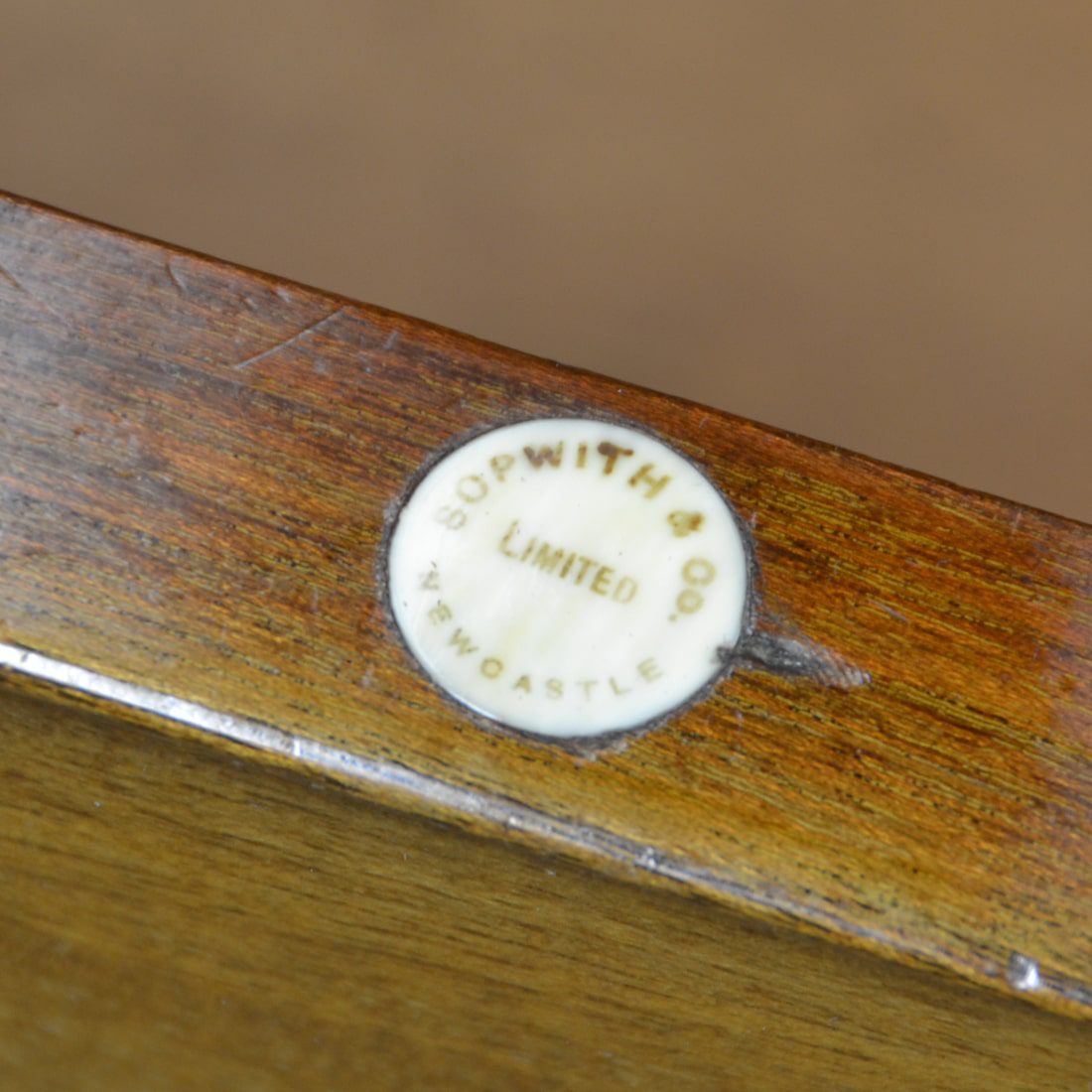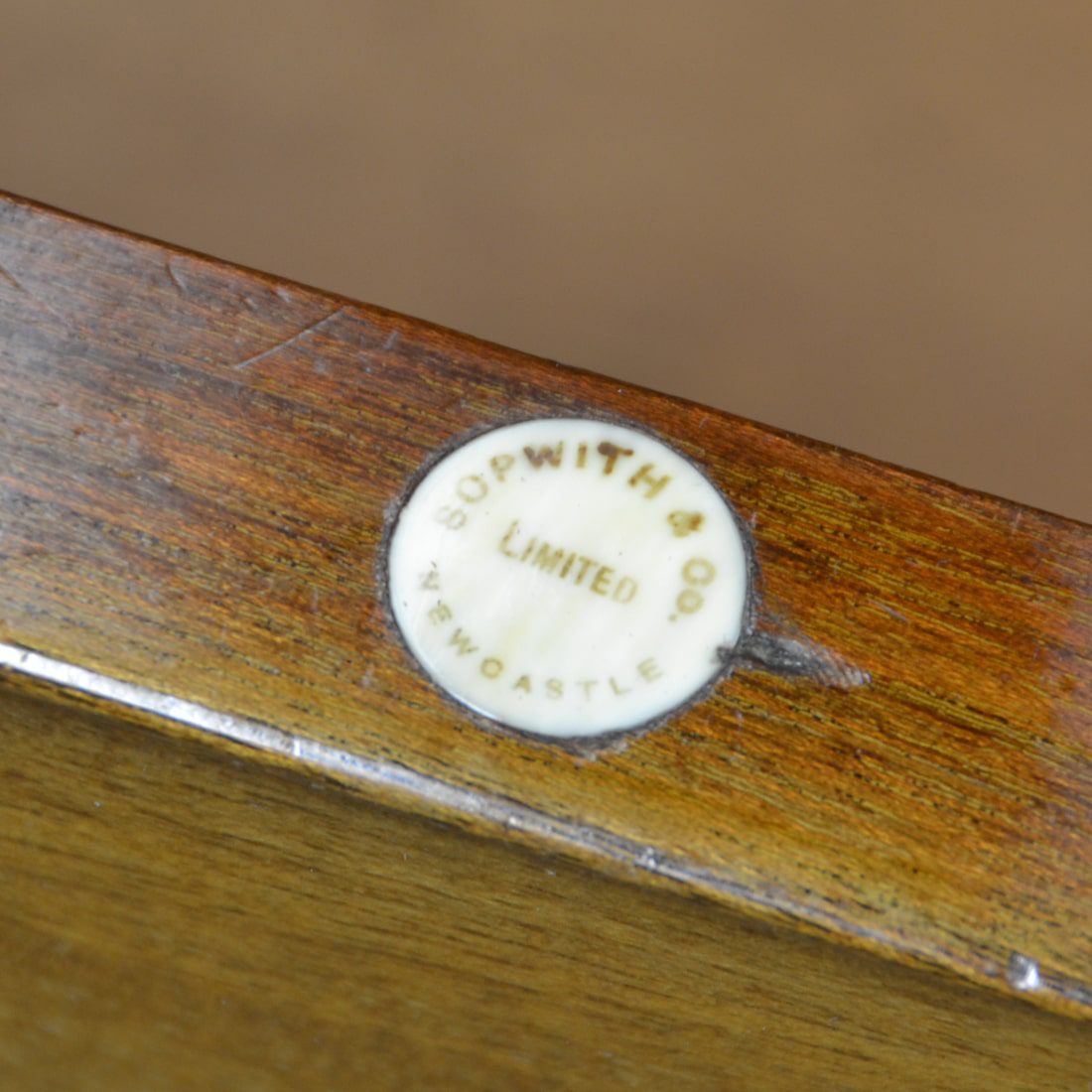 T. Justice and Sons – Scottish cabinet makers based in Dundee, they were established in 1903 and specialised in reproducing period design furniture.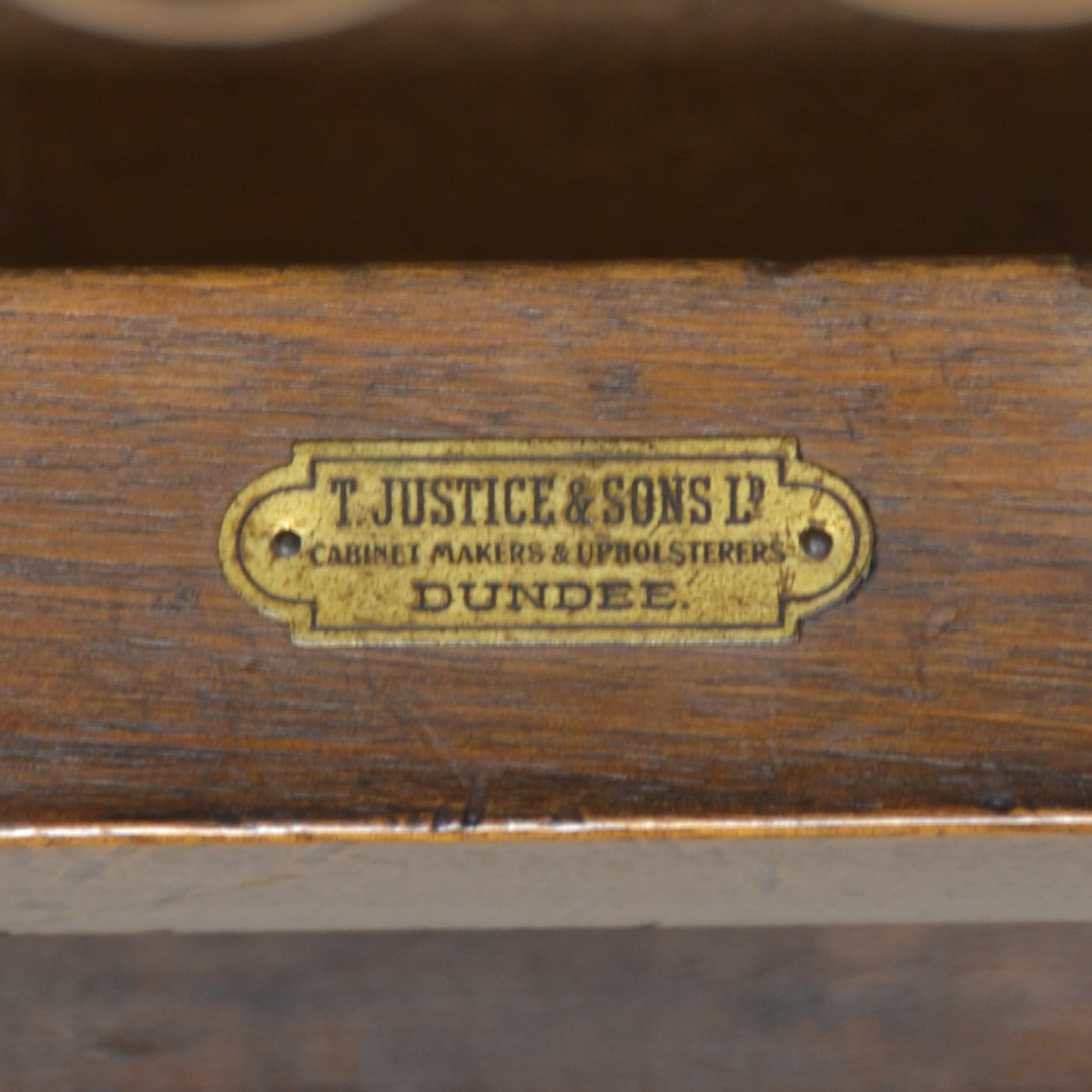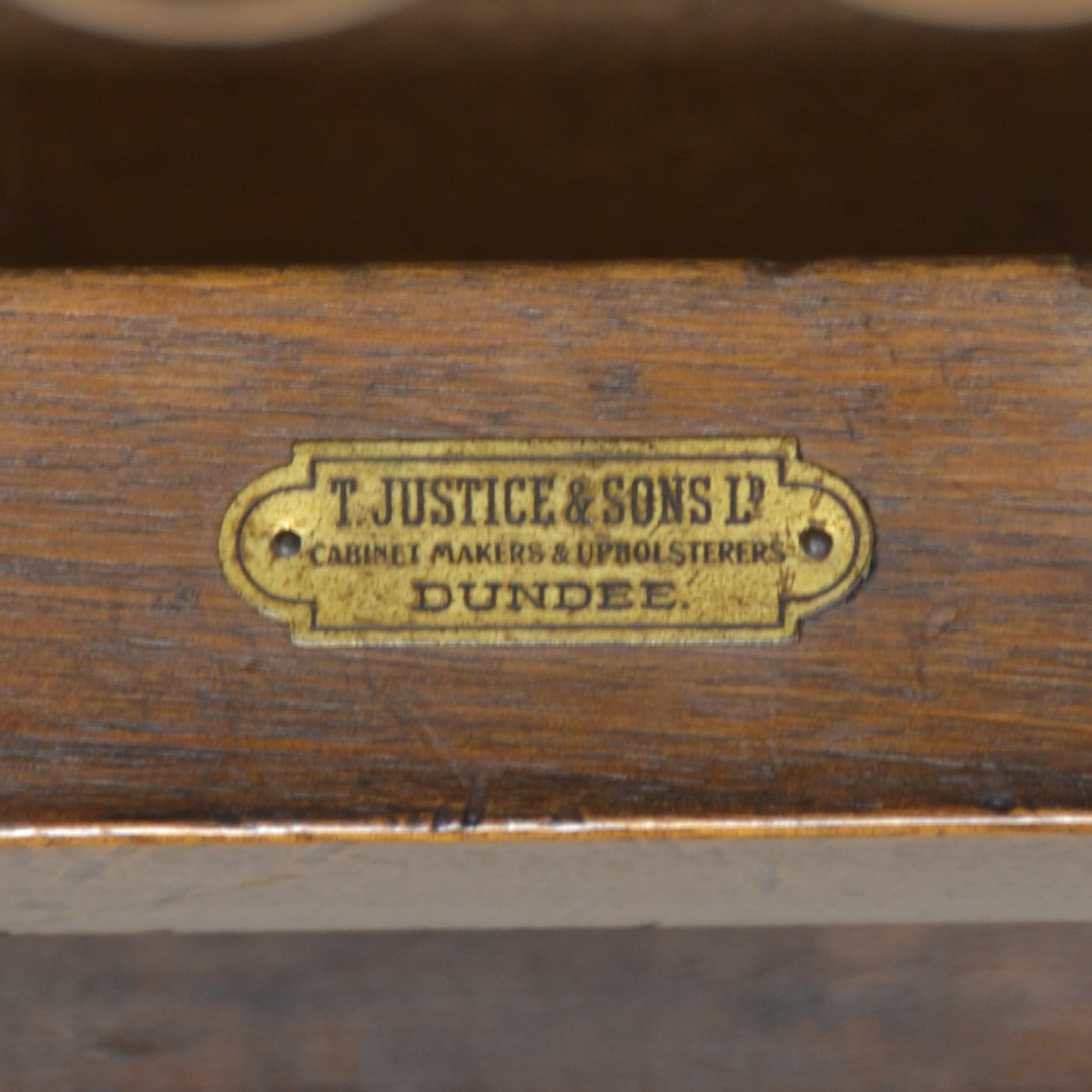 W. Fry and Co Dublin – 31 Westmoreland Street, Dublin: 'Artistic Furniture, Woven Printed Fabrics, Carpets, Floorcloths, Wallpapers, Bedding and Bedroom Furniture'


W. Priest – 1 & 2 Tudor St, Blackfriars. Priest was known as an auctioneer, retailer and appraiser between 1837-1840. His trade label can be found on furniture dating from the late Georgian to mid Victorian period. Labels from his Tudor street address suggest he traded in second hand furniture at the time rather than being an actual cabinet maker himself.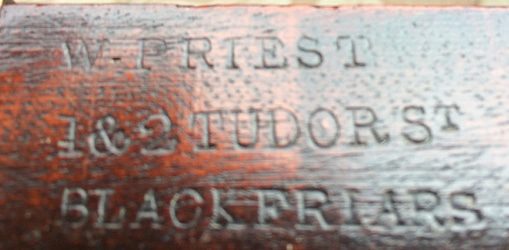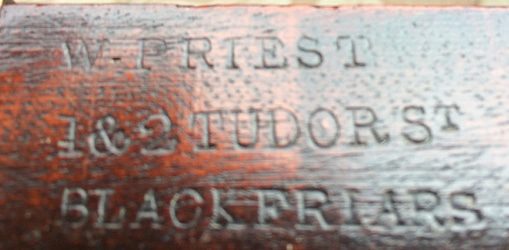 Wilkinson & Son – Established by Joshua Wilkinson in 1766 at 7 Broker's Row, Moorfields, London. Joshua His son William Wilkinson and cousin, Thomas Wilkinson, were in partnership running the company in 1790. In 1808 William set up on his own at an old established firm of Quentin Kaye at 14 Ludgate Hill and Thomas continued at 10 Broker's Row until 1828.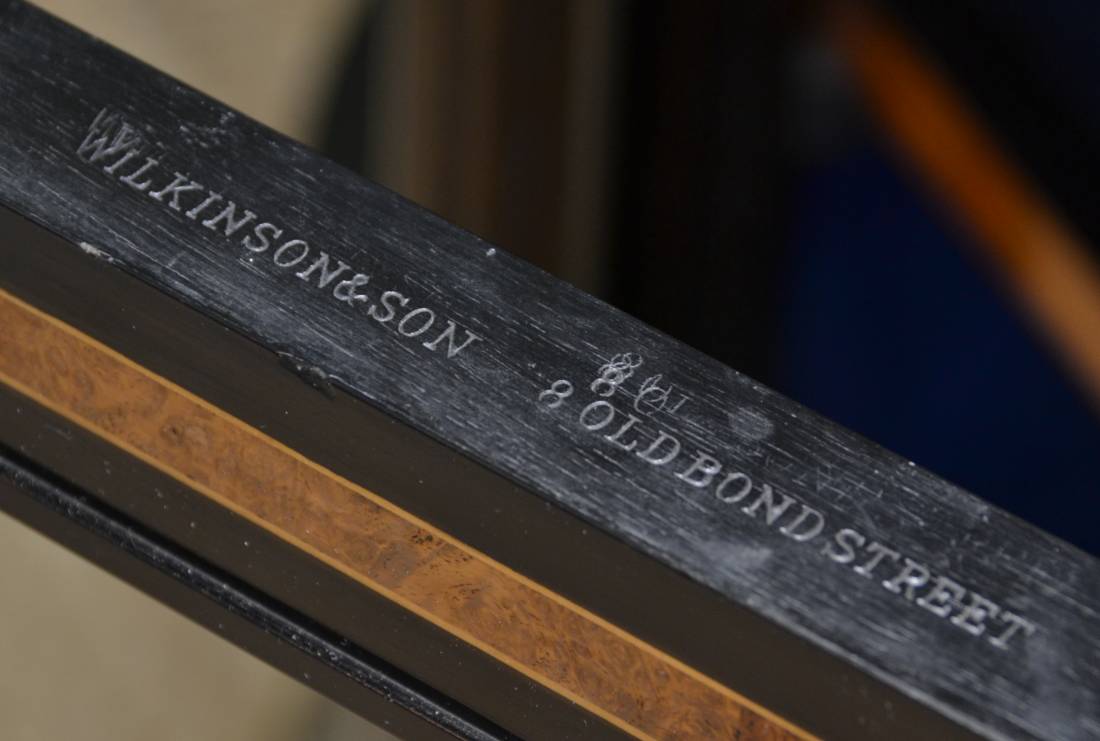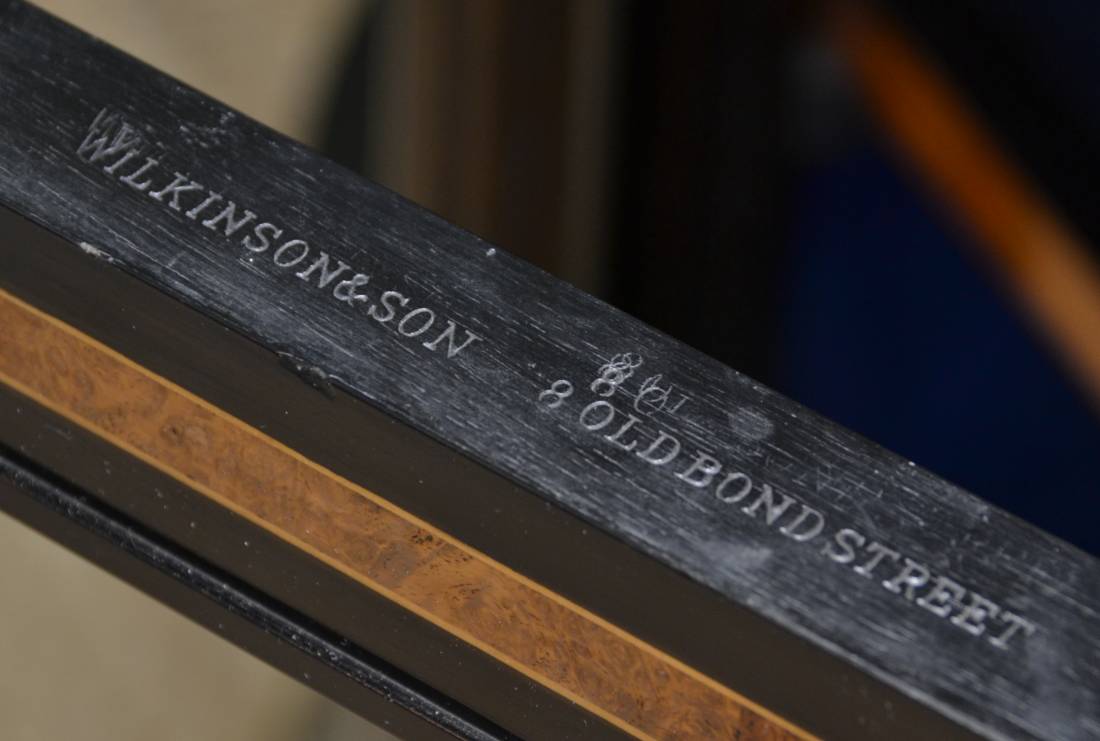 Wylie & Lochhead – Established in 1829 by Robert Wylie and William Lochhead mainly as coffin builders but they quickly became very successful with many workshops and furniture showrooms in Glasgow, Scotland.