Need some festive gift inspiration? With the holiday season fast approaching, The Designer Collection makes the perfect gift destination for the fashion lovers in your life. The auction consists of over 400 lots of designer-branded products; including handbags, accessories, costume jewellery, and more. There is something to suit everyone's tastes this Christmas.
The Gifts
Whatever your budget, the festive gift guide has something for everyone. Have a look at our selection of ten gifting highlights from the December 5th Designer Collection auction. Feel free to let us know what you would add!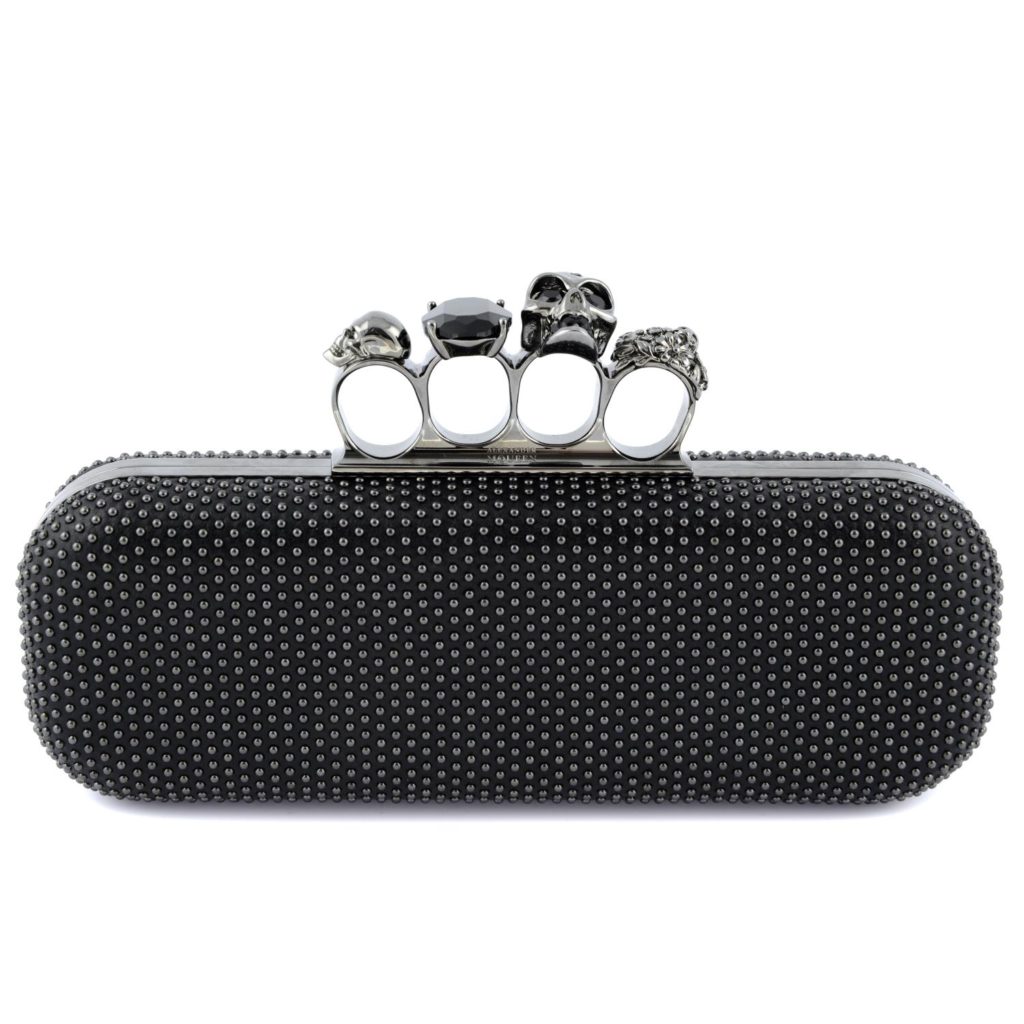 Lot 1 – ALEXANDER MCQUEEN – a black leather Knuckle box clutch. Embellished in silver micro beading, adorned with skull emblem and paste knuckle duster clutch handle. The perfect gift to give an edge to any new year's outfit.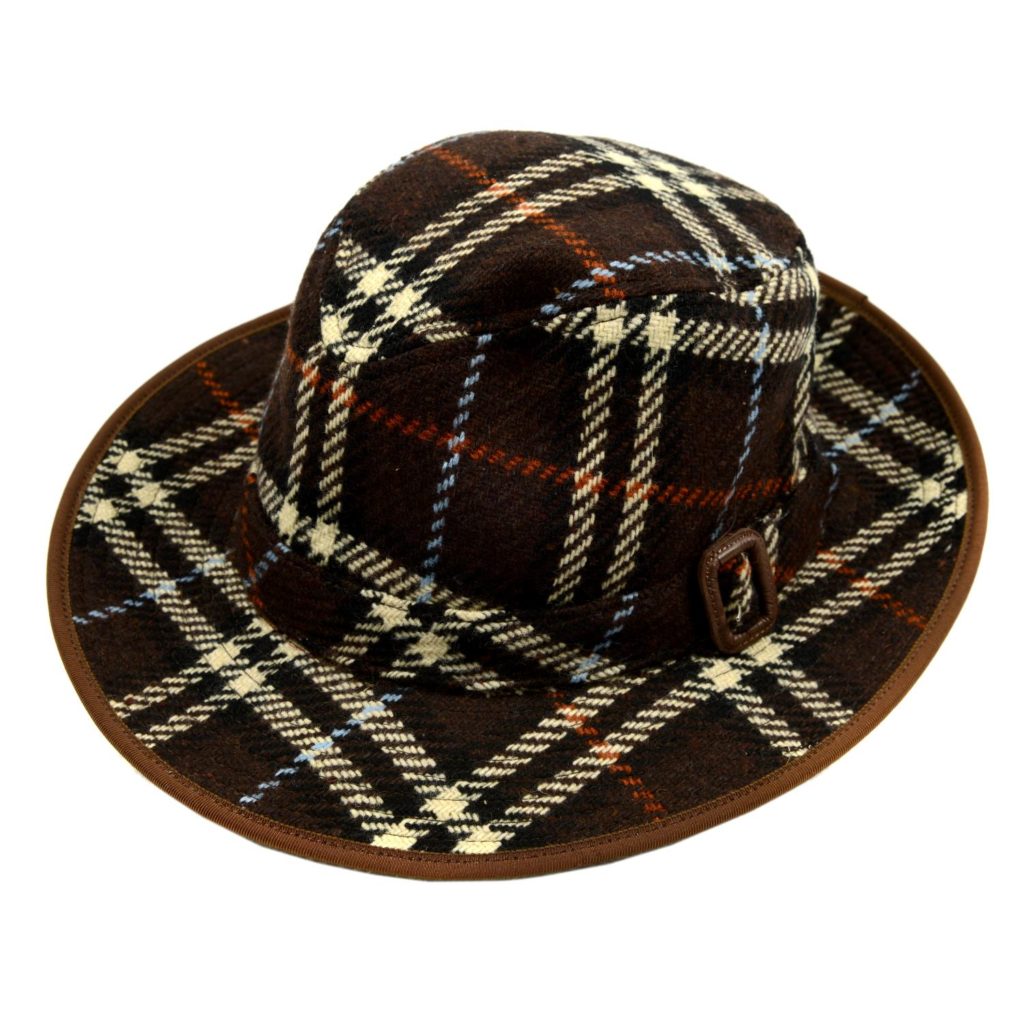 Lot 37 – BURBERRY – a brown Haymarket check hat. Providing shelter and warmth in style, with its multi-strand colour Haymarket check exterior pattern. A perfect gift for the adventurer prepared to head out on bracing winter walks.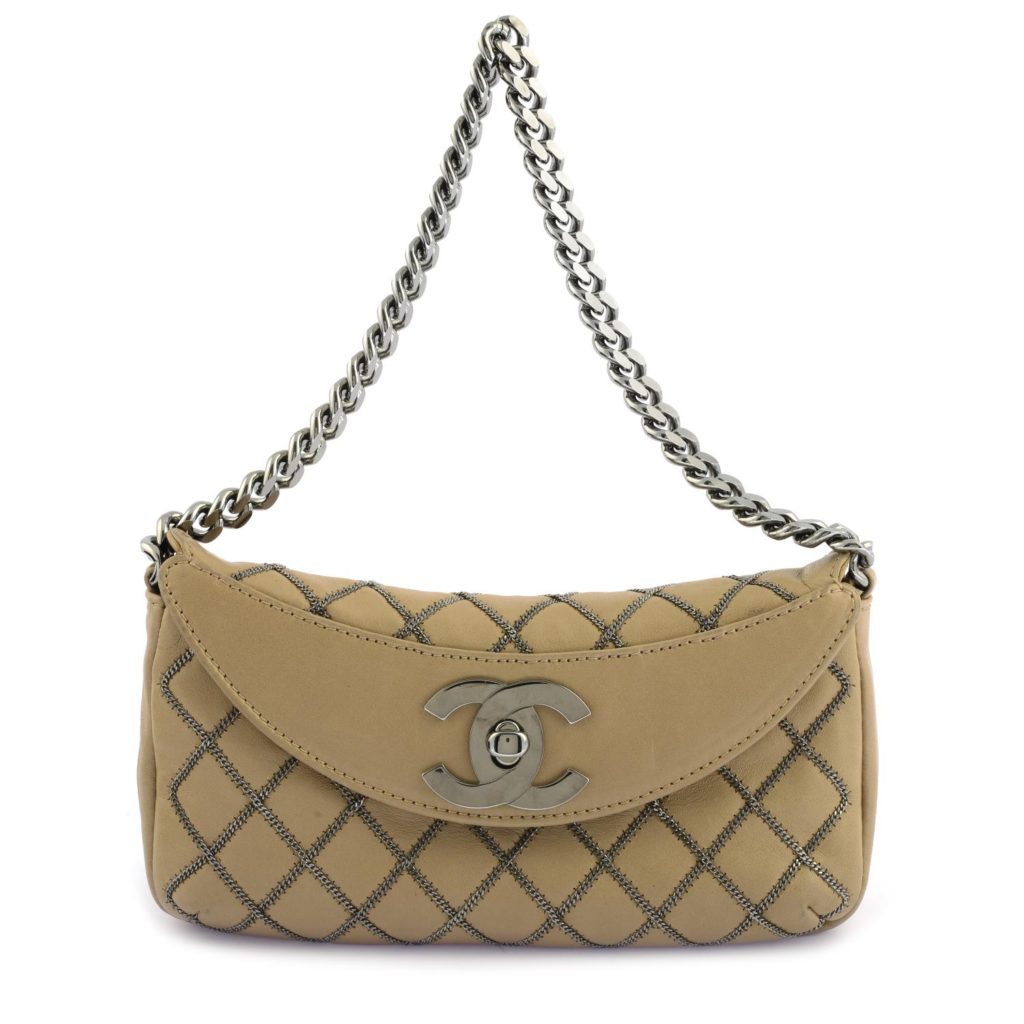 Lot 65 – CHANEL – a beige leather chain stitch flap shoulder bag. This ultra-soft beige lambskin leather bag is stitched with chain. A twist on the quilting seen in the brands iconic classic flap bags. A perfect gift for anyone reaching for something to fit merely the essentials, whilst accompanying them seeing in the new year.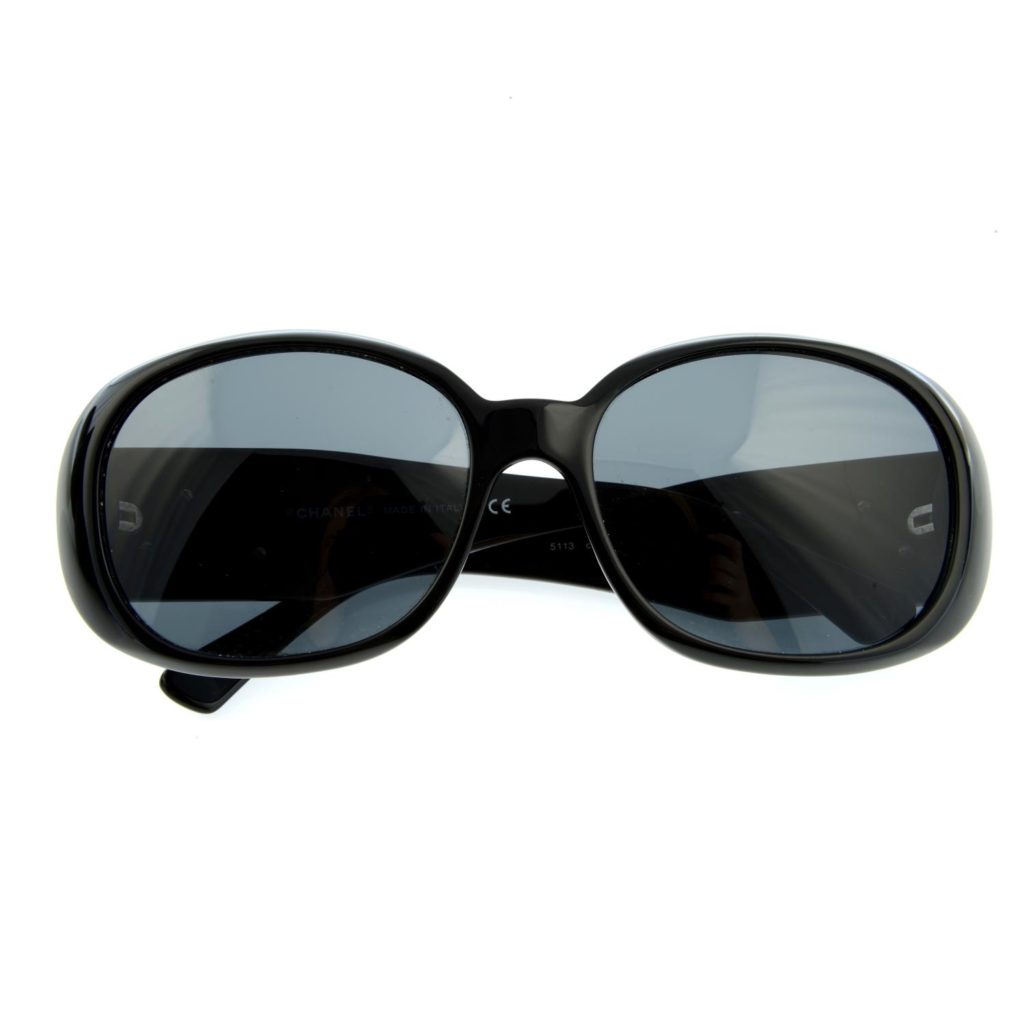 Lot 83 – CHANEL – a pair of sunglasses. These timeless frames sunglasses have Camellia decorated temples. A favourite flower of the brands founder Gabrielle Chanel. Sunglasses make the perfect universal gift for anyone at Christmas.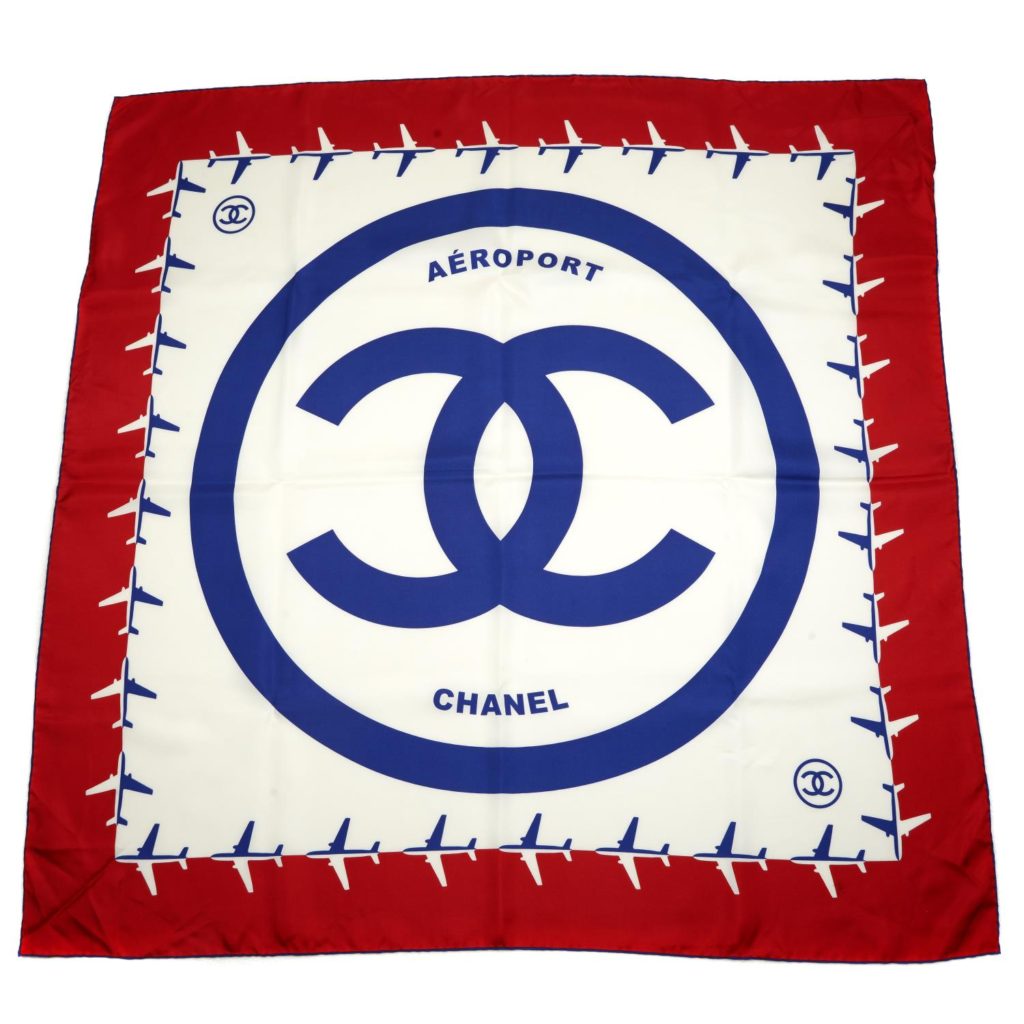 Lot 94 – CHANEL – a Chanel Airlines silk scarf. Designed with influences from the 2016 Spring Summer collection. This Chanel silk scarf depicts a large central interlocking CC logo with airplane motif boarder. Perfect for bringing a splash of colour and warmth this winter. A perfect gift for those dreaming about flying away on vacation.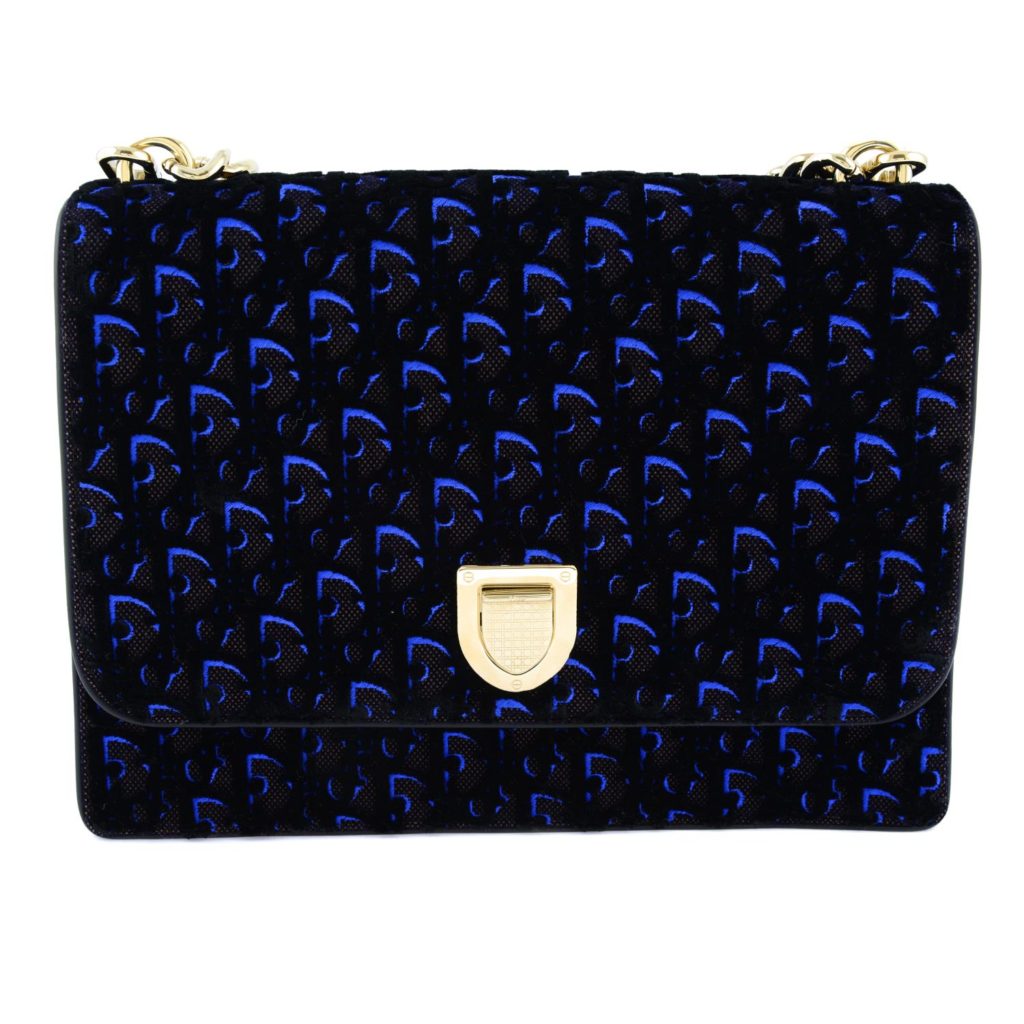 Lot 105 – CHRISTIAN DIOR – a navy and black velvet Oblique Diorama bag. Originally created in 1967 by Marc Bohan. The Oblique pattern has become a staple in Dior's collections. This reenvisaged handbag, with raised blue velvet Oblique pattern exterior, set against gold-tone hardware, would make the perfect addition underneath any Christmas tree.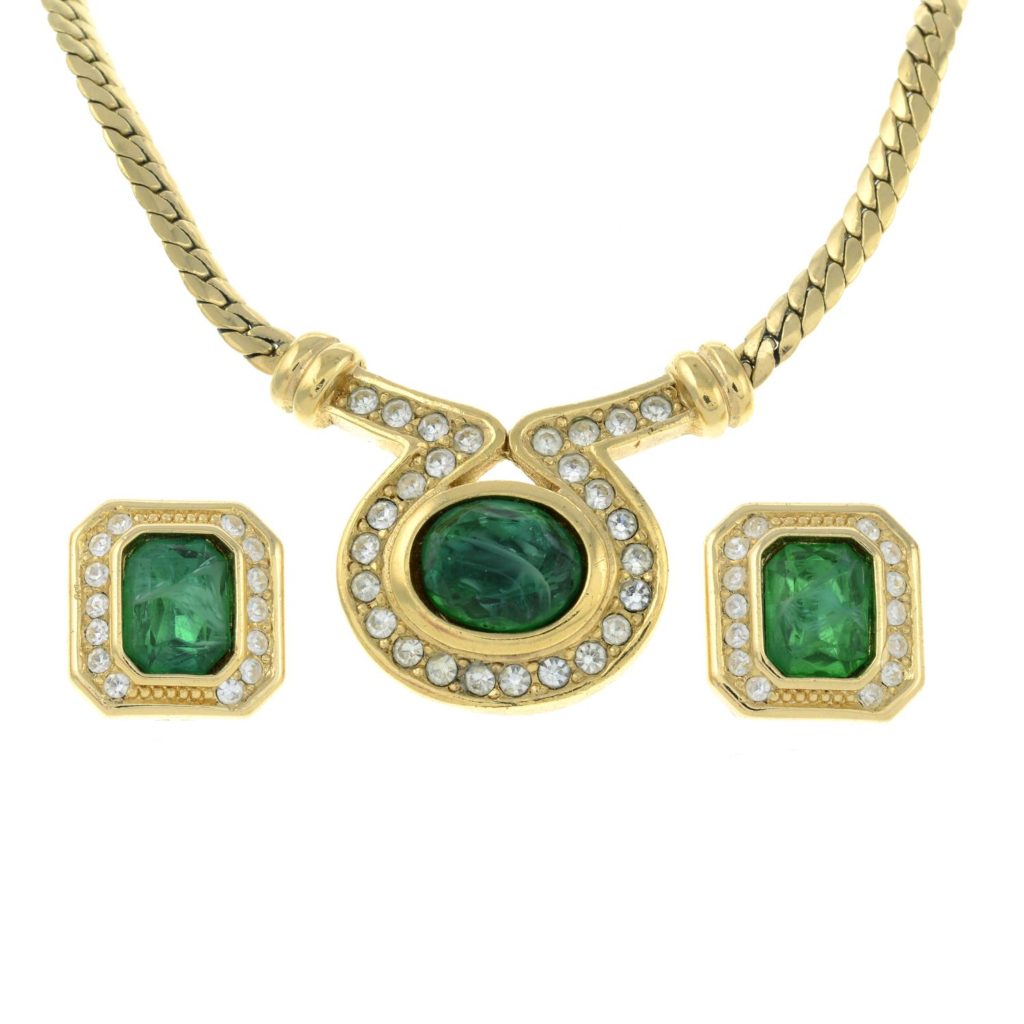 Lot 143 – CHRISTIAN DIOR – a green glass pendant necklace with matching stud earrings. In recent years vintage Designer costume jewellery has become extremely popular. Lot 143 showcases a green glass integral pendant necklace together with a matching pair of earrings. Jewellery will always be a favoured personal gift around the Christmas period. Especially if the intended receiver has a love for colour green and Christian Dior.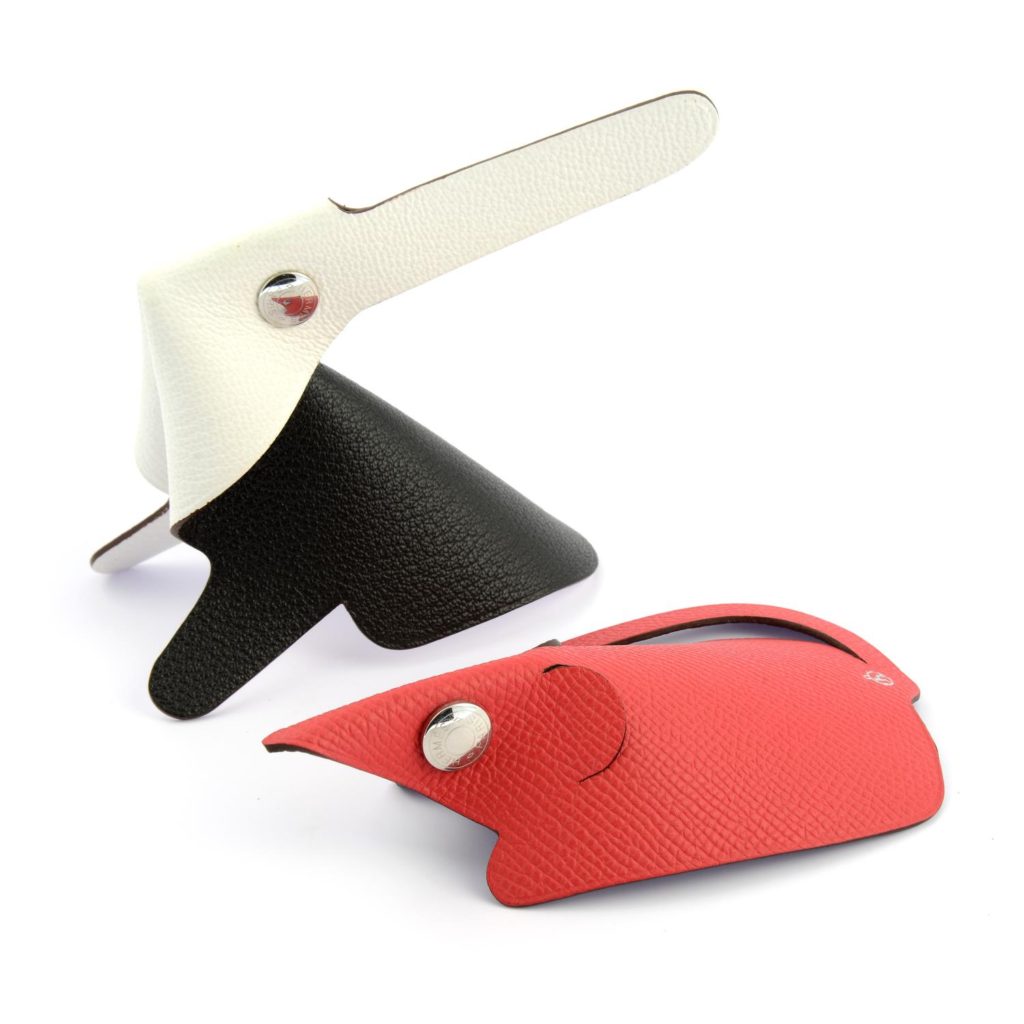 Lot 236 – HERMES – a leather Clickazoo rabbit and mouse. When laid flat, they appear to be simply two pieces of leather. However, when manipulated with the press stud fastening, they turn into animals. This pair would add a bright dash of colour to a home interior, maybe adorning an office desk.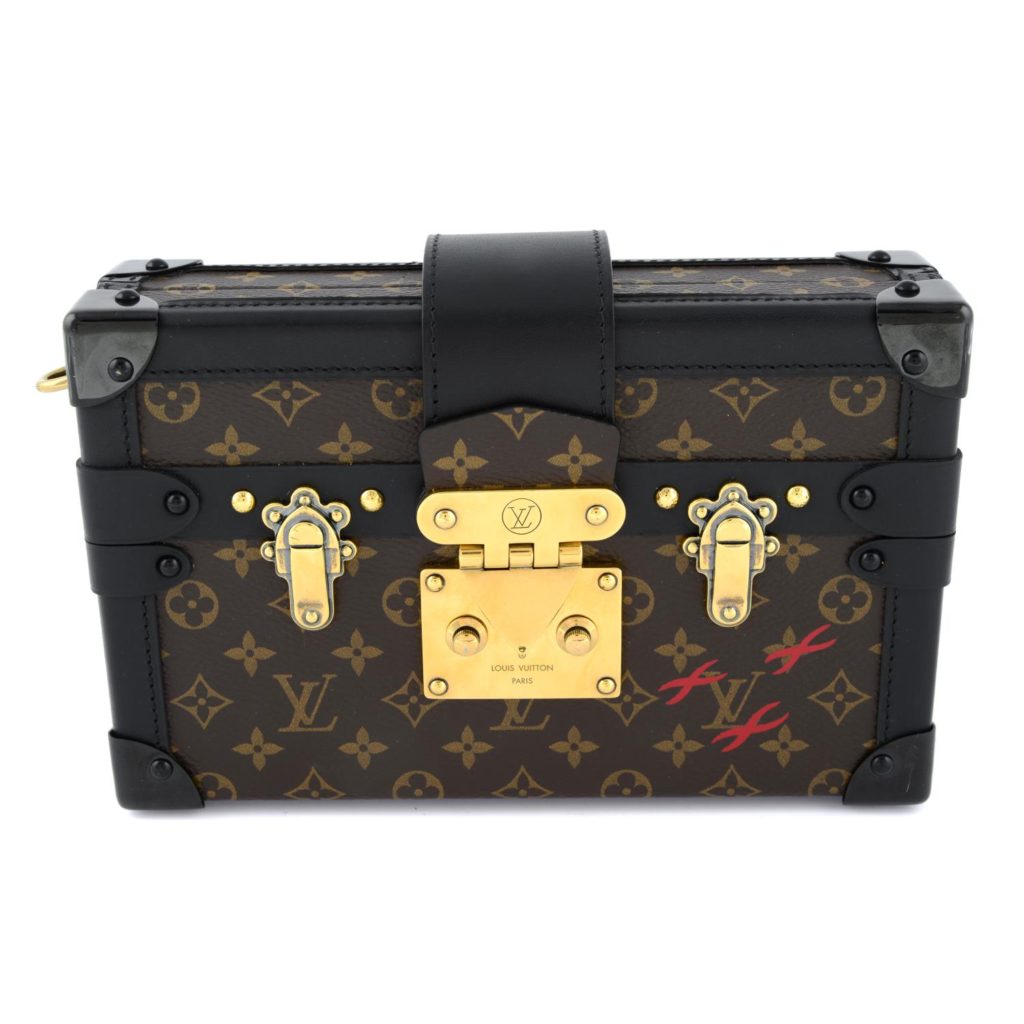 Lot 306 – LOUIS VUITTON – a Monogram canvas Petite Malle. Taking inspiration from the Louis Vuitton luggage that accompanied Albert Kahn in the late 19th century. He famously marked three X's to identify his own hard sided luggage when traveling. The petite Malle is a Homage to Albert khan as it distinctively carry's these markings, and references the brands travel heritage. Now in a petite scale. Can be worn as a clutch or crossbody.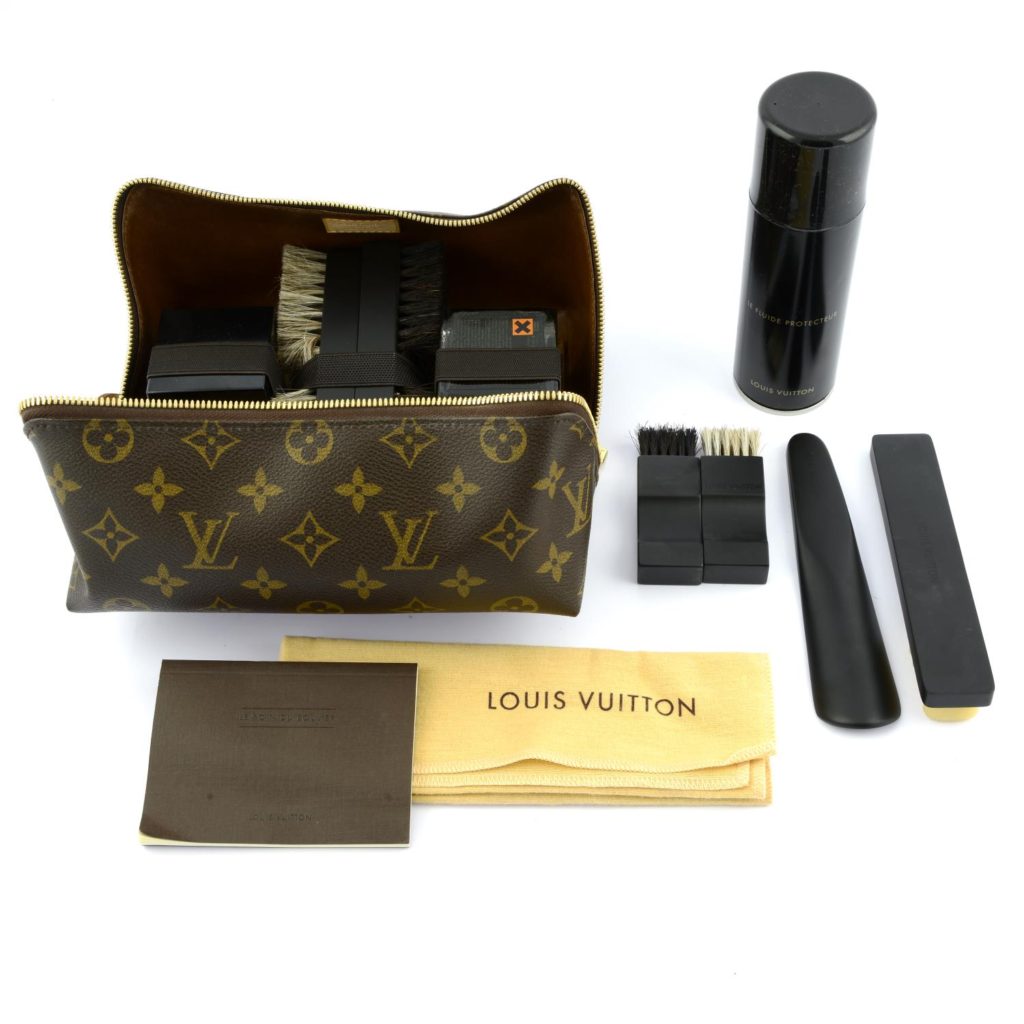 Lot 323 – LOUIS VUITTON – a Monogram canvas shoe care kit. This complete set of shoe care equipment is easily stored away in its Monogram canvas carrier. The perfect gift for any shoe lover!
Shop the Festive Gift Guide
The Designer Collection auction will take place on Monday 5th December 2022 from 10 am. You can view the items at both of our offices, by prior appointment.
London
Tuesday 29th November 12:00 – 19:00
Birmingham
Friday 2nd December 10:00 – 16:00
Monday 5th December 8:30 – 10:00
Virtual viewings are available by request. Virtual viewings are the ultimate personal shopping experience. Using Zoom, you can ask us whatever you need to know in order to buy with confidence. Find out more here.
How to bid at an auction
If you're new to auctions, we have a handy guide for you:
Buying at auction provides a unique experience to shop big brands such as Chanel, Louis Vuitton and more all in one place. Ultimately providing ease when considering purchasing gifts for friends and family, or even a gift for yourself.
Make sure you don't miss finding that special something by signing up for our emails. You'll be the first to know when catalogues become available, receive invitations to special events, and preview the hottest lots from our auctions, plus much more. You can also set up lot alerts, to tell us exactly what you are looking for. Our personal shopping service will make sure that you are the first to hear about it.