A Great War medal group, family photos, documents, and diaries from a WWI Captain who served on the Western Front and in the British Indian Army is going under the hammer at Fellows Auctioneers.
Captain Walter Beale Cornock, born and raised in Gloucester, served as Acting Captain in the 12th Battalion, Gloucestershire Regiment in 1917.
He held this position during the Third Battle of Ypres and the Spring Offensive – a series of attacks by the Germans due to the oncoming threat from the United States.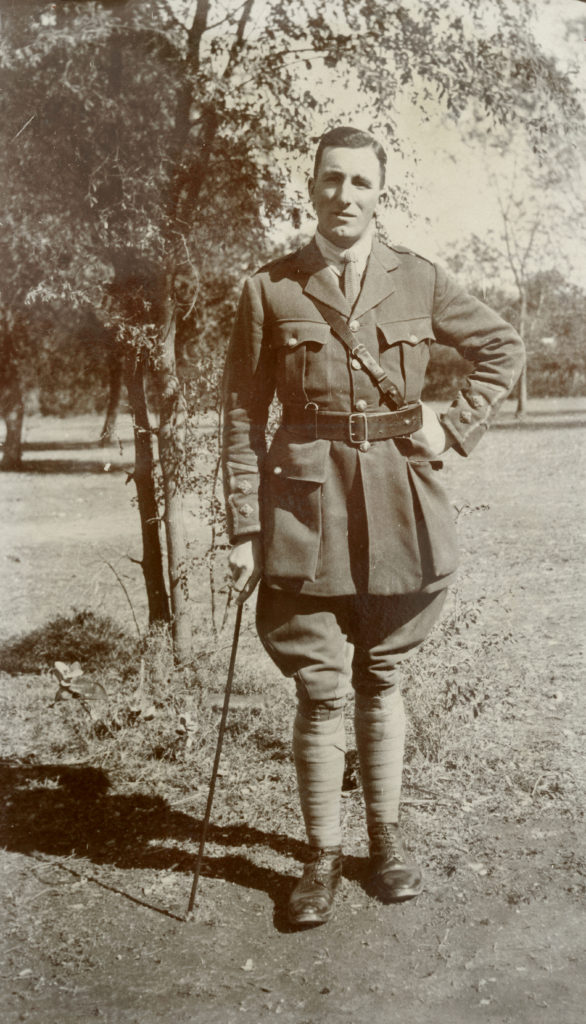 The 12th Glosters were set up immediately after the declaration of war as a result of the 'Your King and Country Need You' call to arms.
Captain Cornock served as Lieutenant at the start of the war, and was enlisted as Acting Captain a few years later.
The esteemed serviceman also fought in the Third Anglo-Afghan War in 1919 and served as Captain in the 30th Punjabis. According to his diary, he acted as Adjutant to Prince Edward in India in August 1921.
Diary entries recapping his wartime period and medals including the 1914-15 Star, a British War medal 1914-20, and a Victory Medal are included within the lot.
The full contents of the lot are enclosed in an iron safety box, which includes the wording 'Capt W. B. Cornock'.
With an estimate of £2,000 – £3,000, and featuring as Lot 485, the items are included in the Antiques, Silver & Collectables sale. The timed auction closes on Monday 28th June.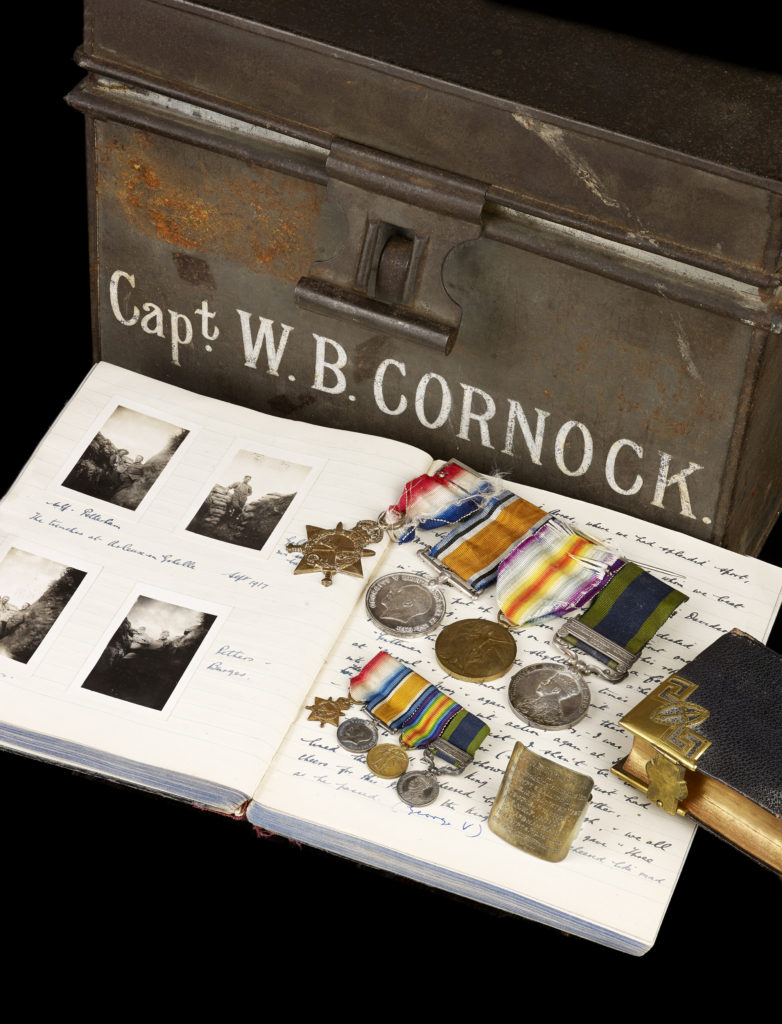 In 1906, Captain Cornock was initially appointed as a Private in the Royal Gloucestershire Hussars. He then went on to have an illustrious 15-year military career.
An engraved scabbard and his remarkable service record recaps his listed battles during and shortly after the First World War.
After retiring from the Army at the rank of Captain in 1922, he pursued his own business interests in the coal and laundry industries.
Captain Cornock passed away after a few days' illness in August 1972, at the age of 80.
The Antiques, Silver & Collectables sale is Fellows' most diverse auction, with a variety of items going under the hammer that the auction house has never seen before.
Free virtual viewings can be booked, and the sale can be viewed in person on selected dates at the company's Birmingham Jewellery Quarter saleroom.
Alison Jakeway, Specialist from the Antiques Department at Fellows Auctioneers, said: "Captain Walter Beale Cornock had a distinguished military career and we are fortunate to be able to sell his wartime collection. The amount of provenance being sold alongside the medals conveys the extent of Captain Cornock's phenomenal military career.
"Collectors of military memorabilia will be keen to have a look at and bid on this one, which is one of the standout lots in our Antiques, Silver & Collectables sale."