Annabel Zarandi, Jewellery & Watch Specialist at Fellows Auctioneers, has researched Andrew Grima ahead of the Fine Jewellery sale on 25th March.
Arguably one of the most sought-after designers, Andrew Grima's innovative designs have stood the test of time. Drawing inspiration from organic and geometric structures, his style was easily identified. Semi-precious gemstones such as amethyst and citrine took centre stage over diamonds and commanded attention. It is little wonder he amassed a huge following from Royalty and celebrities alike. His pieces continue to be hugely popular at auction.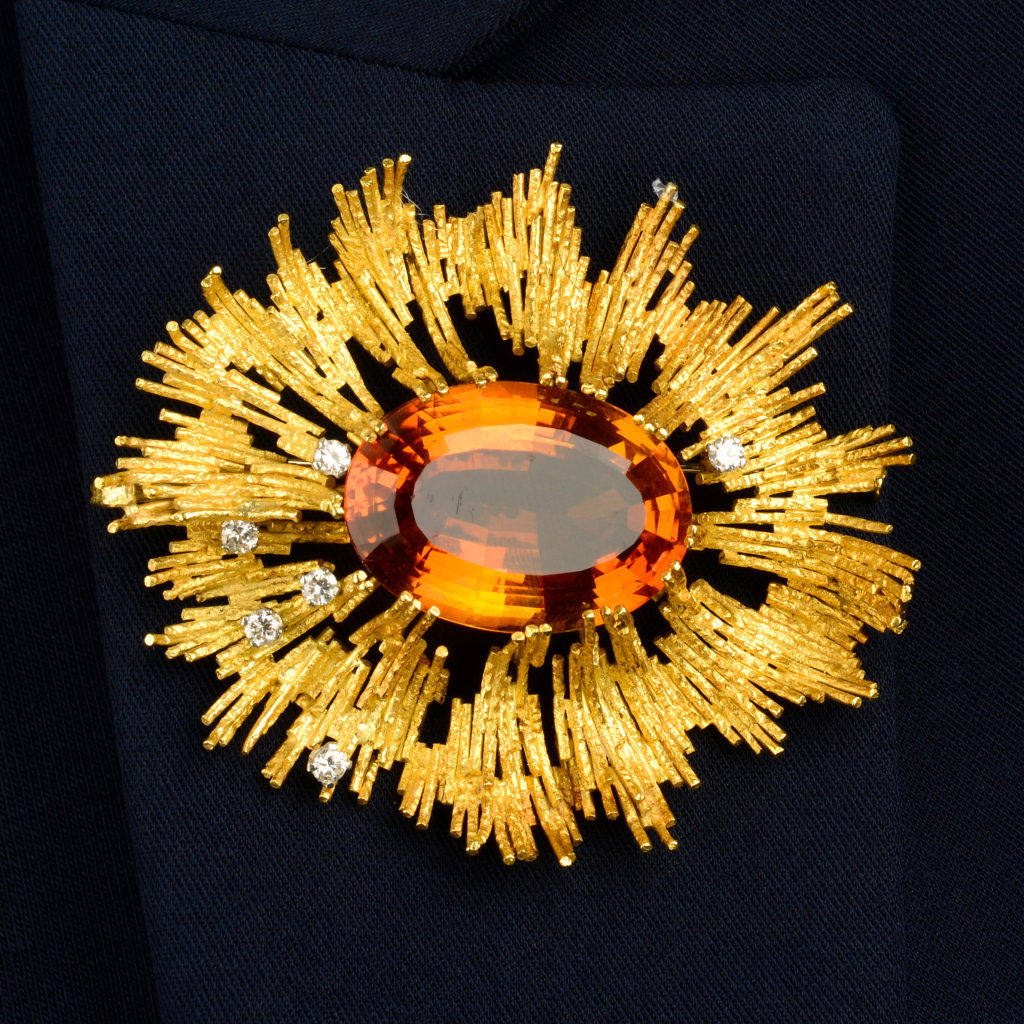 Lot 362 in our upcoming Fine Jewellery auction is a beautiful example of a piece of multi functioning jewellery by Grima, a citrine and diamond set pednant which can also be worn as a brooch. The striking citrine is encompassed by Grimas trademark use of textured gold, and scattered with delicate round brilliant diamonds. A stunning addition to an existing collection, or perfect as a first Grima purchase, it is estimated at £3500 to £4500.
To speak to member of the team about the condition report, or for more information on how to bid, please do not hesitate to contact us.