Natasha Davis, Jewellery & Watch Specialist at Fellows Auctioneers, has researched Kutchinsky ahead of the 25th March Fine Jewellery sale.
The Kutchinsky business was originally established in London's East End by Hirsh Kutchinsky following his and his family's fleeing from Poland in 1893. Already highly established in his trade, with the help of his son and family he went on to create an incredibly successful jewellery manufacturing company, eventually relocating to the more affluent Knightsbridge area in 1958 to keep up with thriving post-war sales.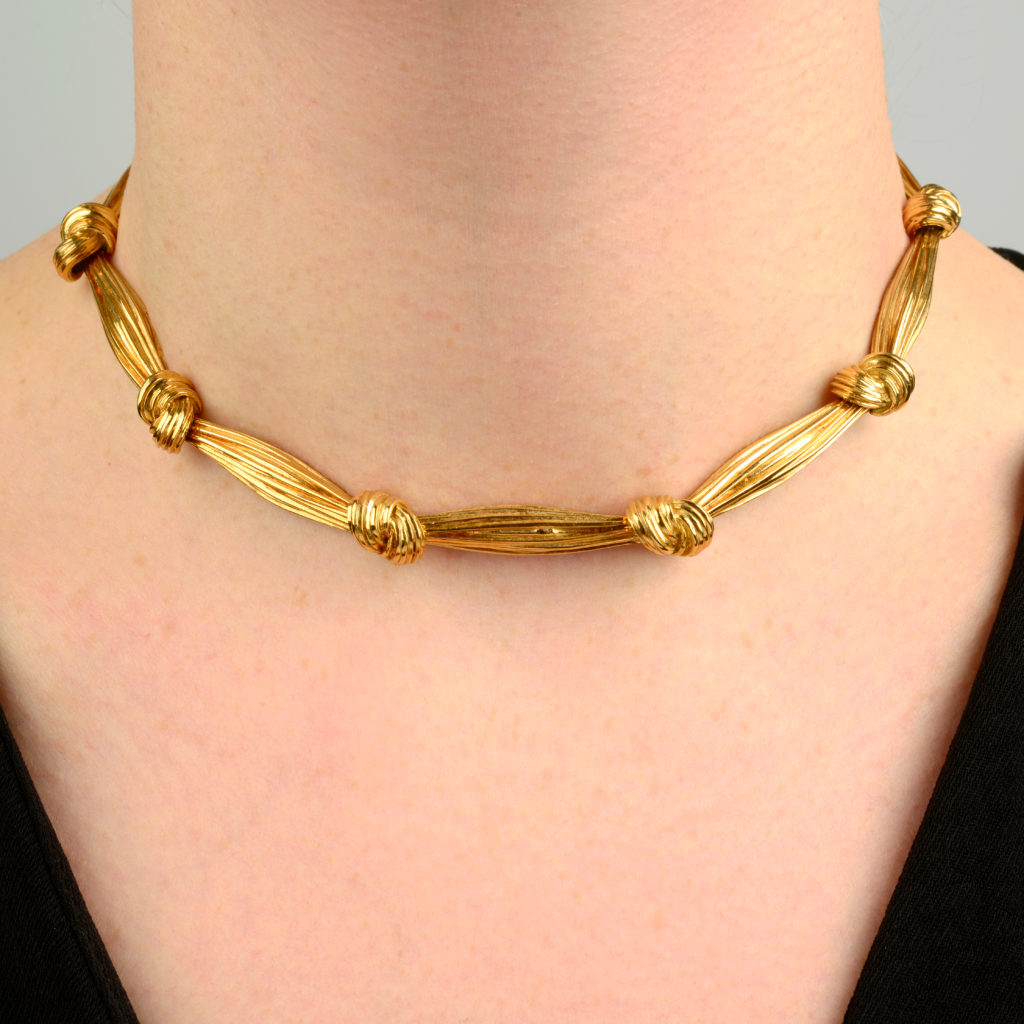 What really stands out about Kutchinsky's creations from this era is their attention to craftsmanship, the beautifully textured gold metalwork with the use of large and colourful gemstones and diamonds to create eye-catching statement pieces. Into the 1960's, designs were bold and ostentatious, with more emphasis on colourful precious and semi-precious gemstones such as turquoise, corals and bright enamels, often taking the form of playful and creative animal brooches and bracelets that are highly sought-after by collectors today.
We have a selection of Kutchinsky jewellery in our upcoming Fine Jewellery Sale on 25th March, each piece differing in period and style.
Lot 350 is a beautifully textured 18ct gold knotted necklace, dating to the late 1970's – as illustrated above.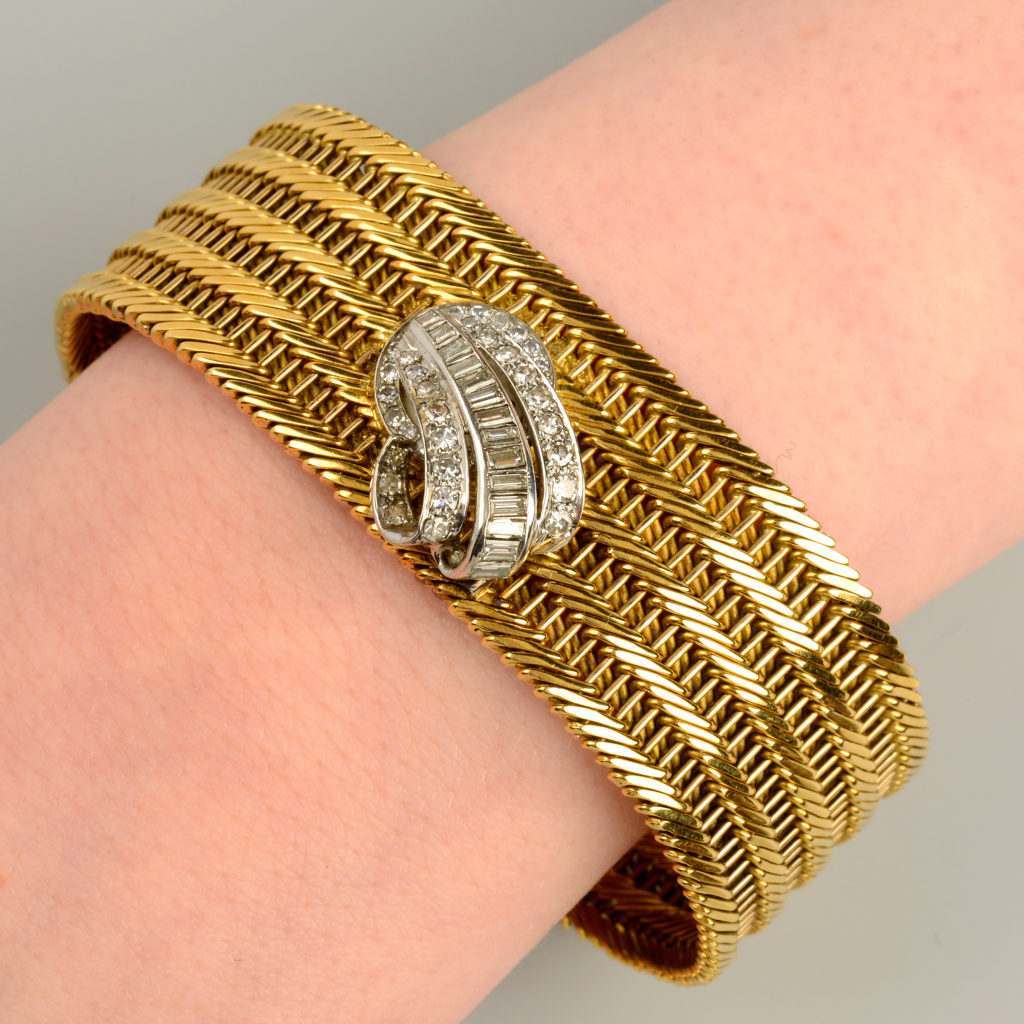 Lot 340 is a mid-20th century 18ct gold and diamond bracelet watch, manufactured by Sannit & Stein for Kutchinsky. The diamond detailing opens on a hinge to a reveal a hidden Jaeger LeCoultre diamond watch.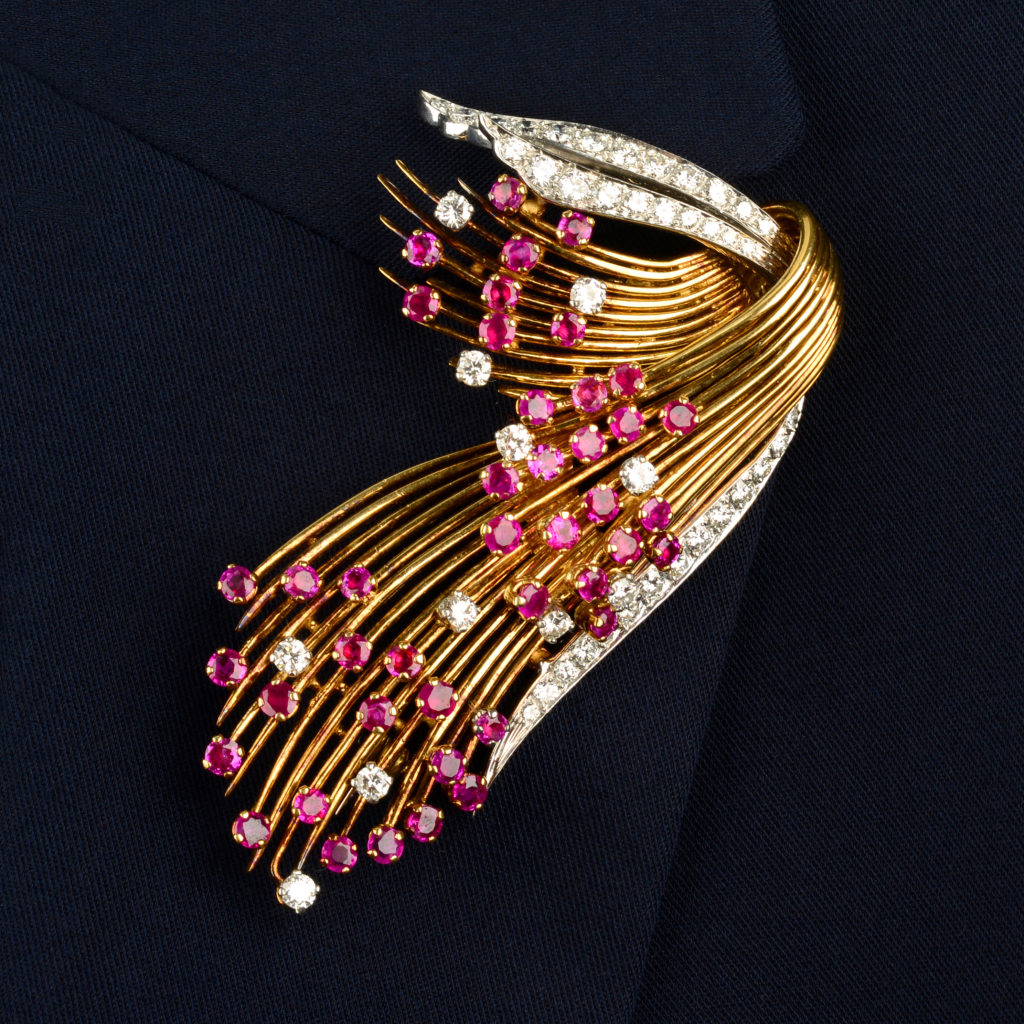 Lot 368 is an early 1960's diamond and ruby floral spray brooch, the gold twisted strands creating a dramatic display of brilliant cut diamonds and rubies.