An assortment of alluring stickpins including one depicting the Lincoln Imp are set to be sought-after in our auction.
The Lincoln Imp pin is one of the opening lots on the second-day of the October 2021 Jewellery auction.
The pins complement a range of attires, and are expected to be highly-coveted.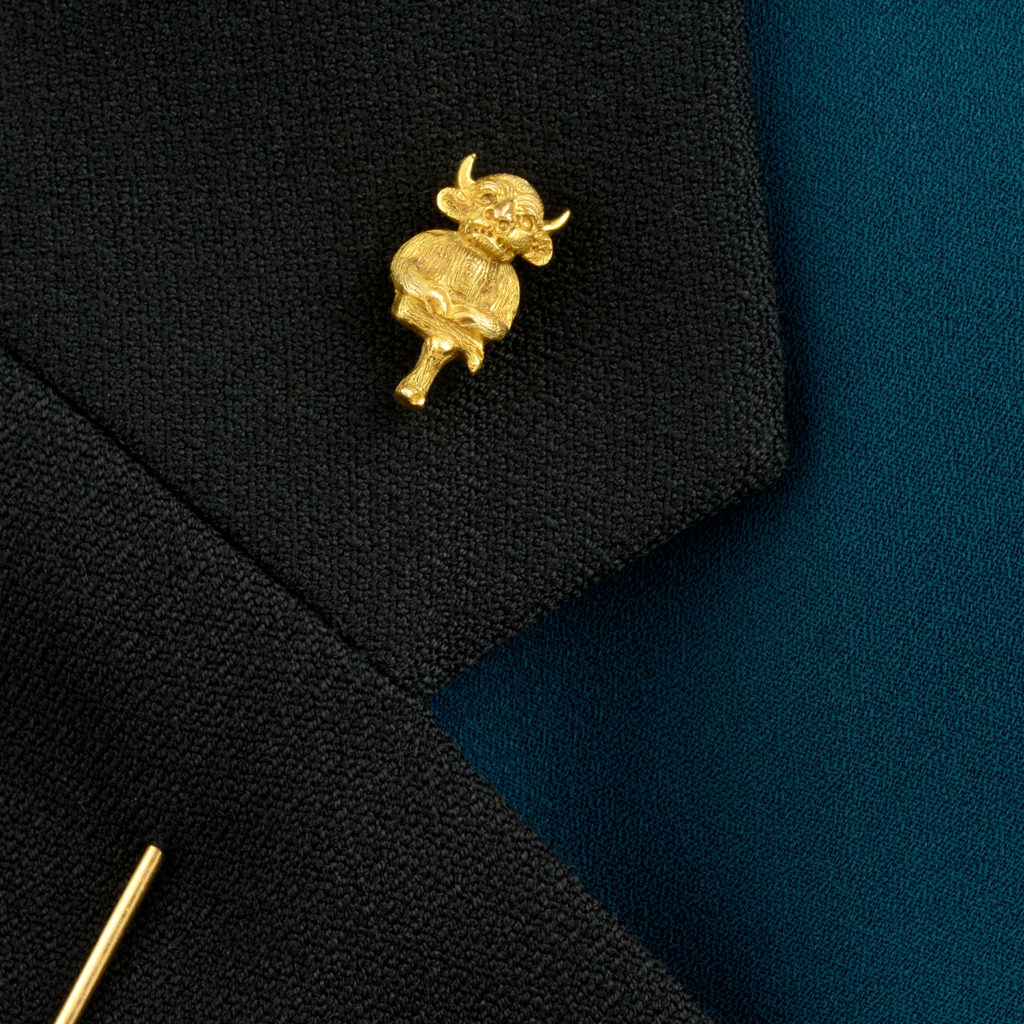 An early 20th century 9ct gold Lincoln Imp stickpin.
Length of stickpin head 1.6cms. 3.9gms.
Estimate: £90 – £140
The Lincoln Imp
The Lincoln Imp is displayed on the city's cathedral.
It has been the symbol of the city for many years.
Standing at 12 inches high (the original Imp not the stickpin), the grotesque creature is so symbolic of the city that even the football team is nicknamed "the Imps".
The original story of the Imp dates back to the 14th century.
Perhaps the most common story is that the Imp was allegedly sent down by Satan, and was turned to stone by an angel.
Lot 603 eloquently displays the stone Lincoln Imp, and we are excited to see how it sells at auction.
Other Stickpins
There are several other exciting stickpins in the auction.
A 1960s 9ct gold enamel pheasant stickpin, by Alabaster & Wilson (Lot 1051) has an estimate of £60 – £90.
Moreover, with an estimate of £70 – £100, an old and rose-cut diamond floral stickpin features as Lot 770.
Lot 1019 includes three early 20th century stickpins – these have an estimate of £60 – £90.
Bids can be placed on the pins throughout the duration that they're online.
In addition, free shipping is included on their purchase, subject to terms.
Valuations
Our valuations are free, with no obligation to sell with us. Our experts will value your item with an estimate, so you can find out what it could achieve at auction.
The process is simple, so you can get a valuation now:
Fill in a form online. In addition, you can book an appointment to visit our offices in Birmingham and London. Moreover you can book a virtual valuation appointment.