Nicola Whittaker | Business Development Manager
This clip by Line Vautrin is Lot 938 in the Silver and Costume Jewellery auction at Fellows. Once called the "poetess of metal" by Vogue, Line Vautrin is one the most revered decorative artists from post war Paris. She was known for her Talosel mirrors or decorative objects such as this gilt metal clip.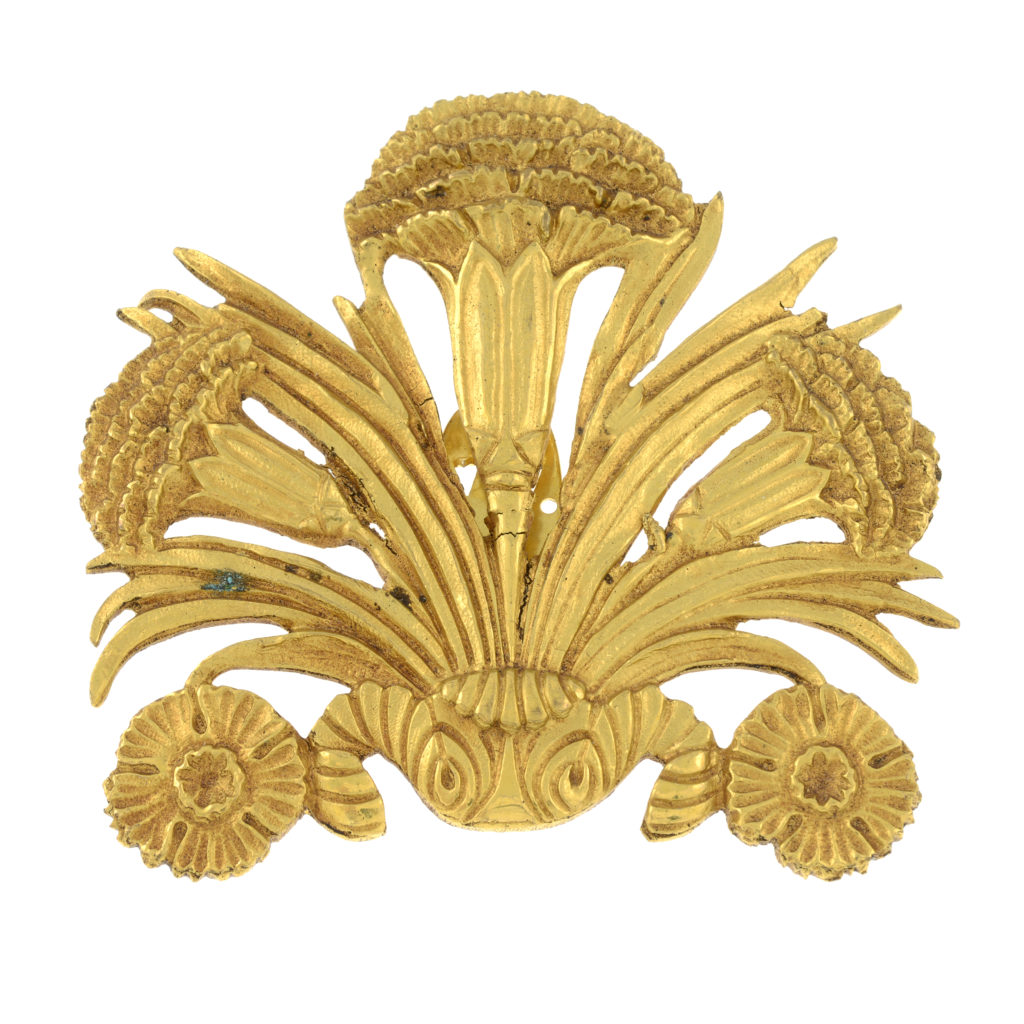 Vautrin was born in Paris in 1913. Her family were metalworkers, where at a young age she learnt casting and gilding and she used this background in her earlier work, focusing mostly on gilt bronze, due to post war scarcity, for her objects and jewellery. She is best known for her use of talosel in her mirrors (a type of resin) but only started using that material in the mid 1950s. Much like Elsa Schiaparelli, with whom she briefly worked making buttons, her designs can be surreal and abstract, a style sometimes called Parisian Neo-Romantic chic.
Line Vautrin exhibited at Exposition Universelle of Paris in 1937 and following that, went on to open stores in Paris and later, Casablanca. While her designs were popular in the forties and fifties, it was in the late eighties when she auctioned off over 200 pieces of her own collection, that the buzz for collecting Vautrin pieces really started. When she died in 1997, Musée des Arts Décoratifs, Paris started to put together an exhibition which they held in 1999.
Valuations
Our valuations are free, with no obligation to sell with us. Our experts will value your item with an estimate, so you can find out what it could achieve at auction.
The process is simple, so you can get a valuation now:
Fill in a form online.
Book an appointment to visit our offices in Birmingham and London.
Book a virtual valuation appointment.