A fascinating diamond and coral skull ring by French designer Lydia Courteille is set to make thousands at Fellows Auctioneers.
The skull is wearing a diamond encrusted crown and was created in one of Courteille's early collections, circa 2000.
With an estimate of £4,000 – £6,000 and featuring as Lot 427, the item is included in the Fine Jewellery auction on Thursday 27th May.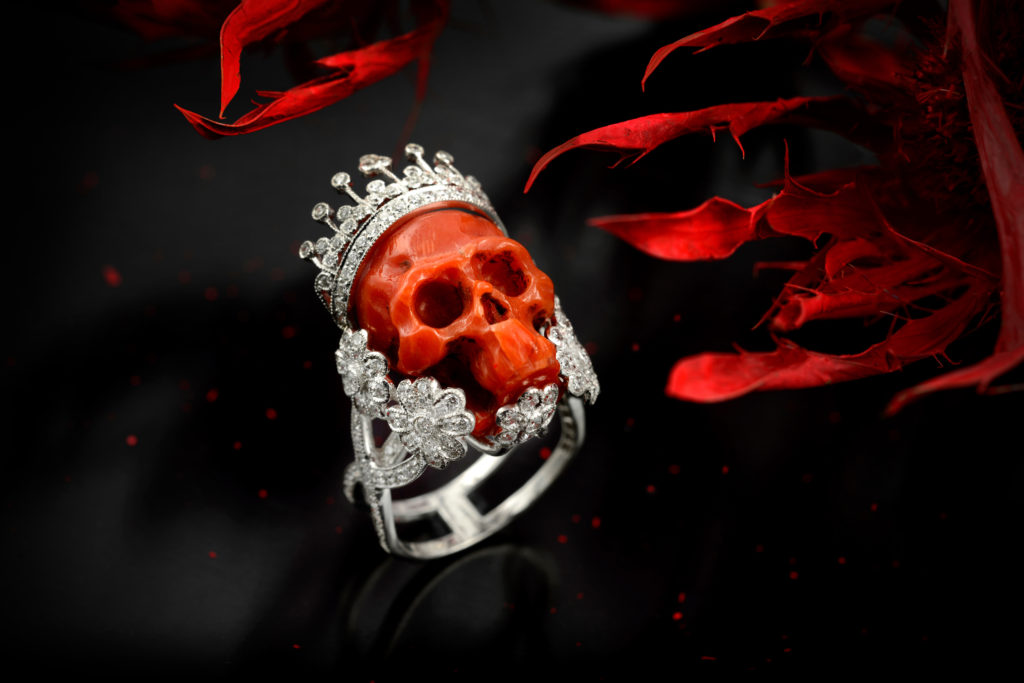 Parisian designer Lydia Courteille started making jewellery over 20 years ago and her work has adorned celebrities such as Madonna and Nicole Kidman.
Courteille started her jewellery atelier in 1998, and has created over 50 collections to date. Her portfolio of work has included jewellery designs in the shapes of various creatures and animals.
The intriguing skull ring up for auction is one of her most captivating designs. It has an estimated total diamond weight of one carat, and it contains French assay marks. The skull ring is in a good condition despite it being one of Courteille's earlier examples.
The piece can be viewed on selected dates in both London and Birmingham. Virtual viewings can also be booked for a private one-to-one shopping experience.
Fellows is offering free shipping on the purchase of the ring, and a select number of customers are able to attend the auction on the day by getting in touch with the auction house.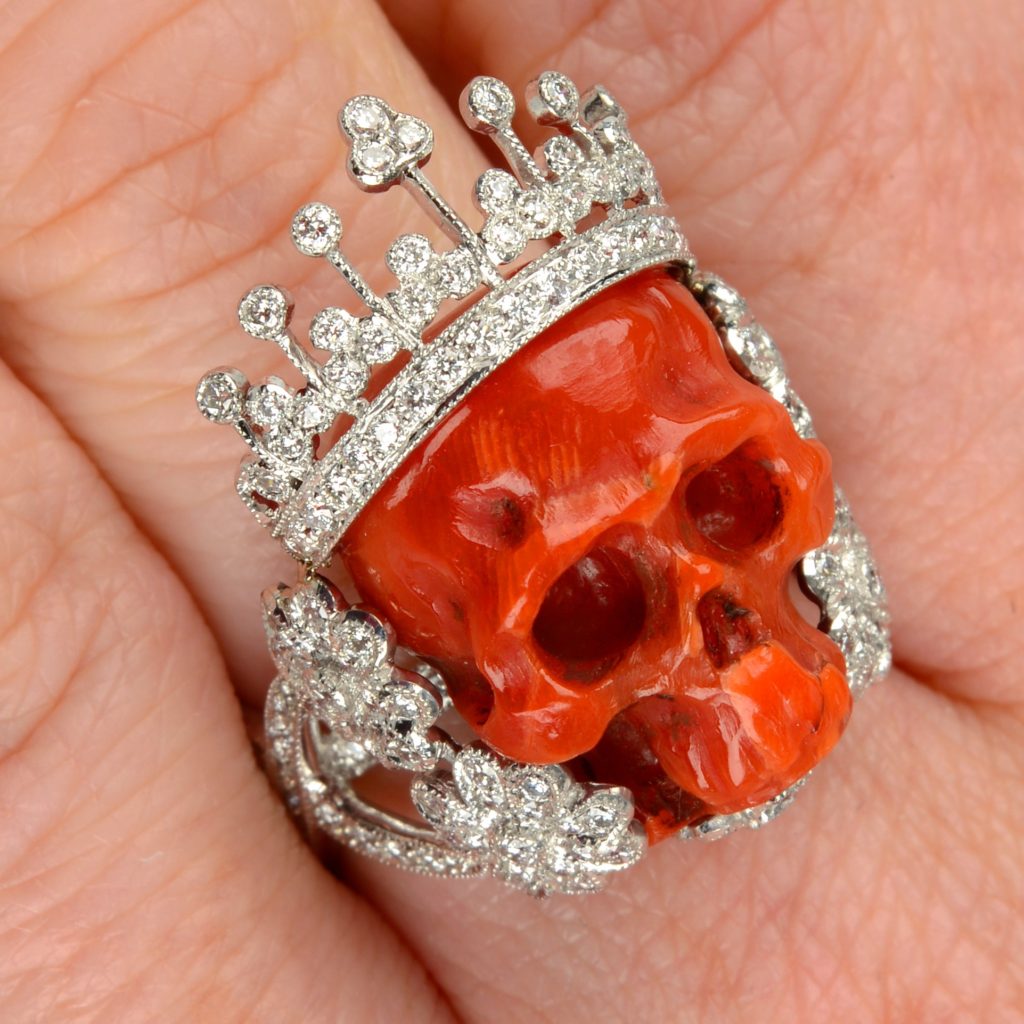 The Fine Jewellery auction will be conducted live, featuring over £1 million worth of fine modern and antique jewellery. There is a diverse range of shapes and sizes on offer and from a variety of prestigious brands.
Nicola Whittaker, Business Development Manager at Fellows Auctioneers, said: "By drawing inspiration from not just antiques but other cultures, Lydia Courteille creates one-of-a-kind jewellery. This diamond and coral skull ring is a brilliant example of her intriguing work which is admired around the world.
"The Fine Jewellery auction on 27th May is unmissable, and I fully expect there to be a lot of interest in the skull ring which is a highlight in a wonderfully looking sale."