The birthstone for March is Aquamarine and our Jewellery Catalogue Manager, Emma Testill, has been discussing the reasons why Aquamarine is so precious.
Aquamarine gets its name from the Latin 'aqua marina' meaning 'sea water.' Aquamarine is the light greenish-blue, blue variety of the beryl family. Aquamarine can be found in many locations across the world, with the majority in Brazil, also in Pakistan, Madagascar, USA and Zambia.
Ancient Roman folklore tells of the belief that aquamarine had fallen from the treasure chest of a mermaid, becoming the sacred jewel of Neptune. Sailors were known to wear aquamarine gemstone talismans to keep them safe at sea and to prevent sea sickness.
One of the most desirable suites of aquamarine belongs to the Queen, known as 'The Brazilian Aquamarine Parure' gifted by the President and people of Brazil for her coronation and subsequently added to over the years by The Queen herself.Traditionally gifted on a 19th wedding anniversary, to bring happiness in the marriage.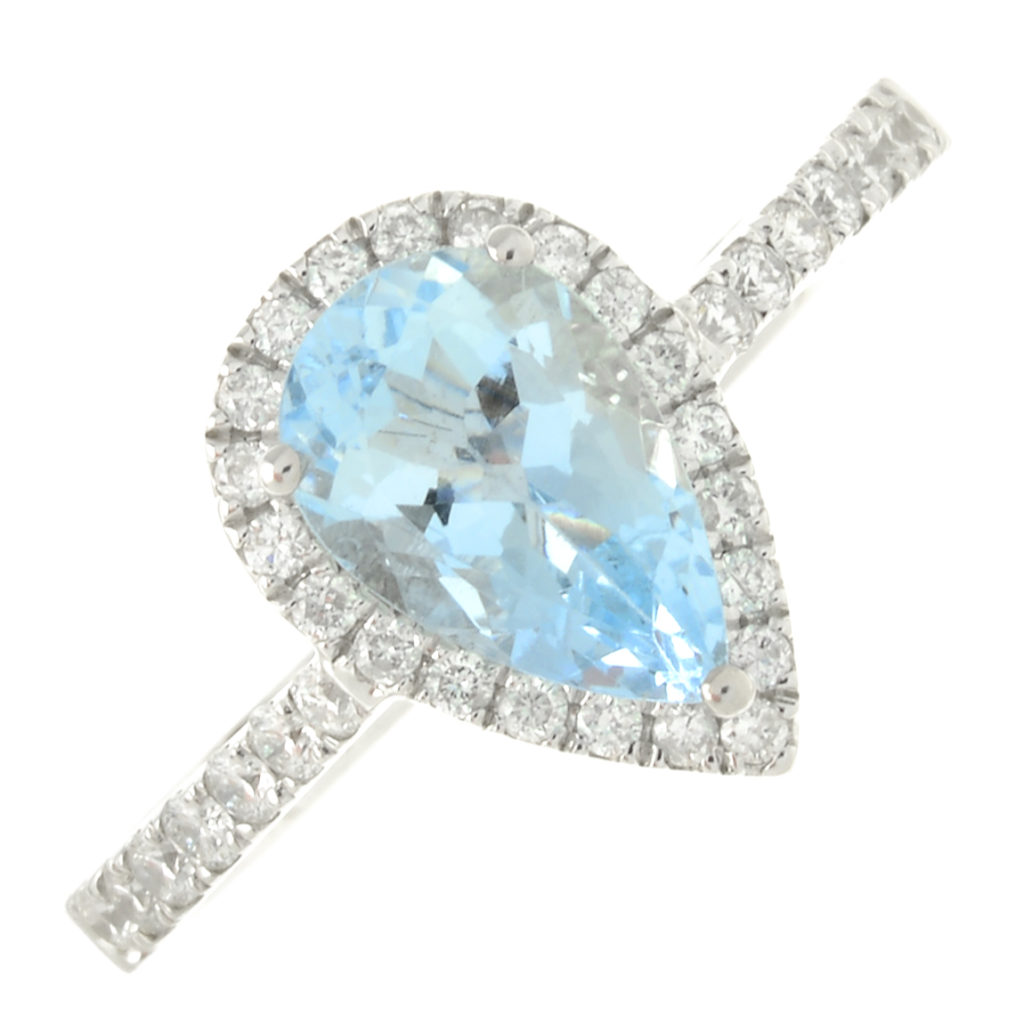 The largest faceted aquamarine in the world is the 'Dom Pedro' which stands at 14 inches tall and weighs 10,363 carats, currently housed in the Smithsonian Institution's National Museum of Natural History in Washington D.C.
An assortment of aquamarine pieces can be found in our March jewellery sales.