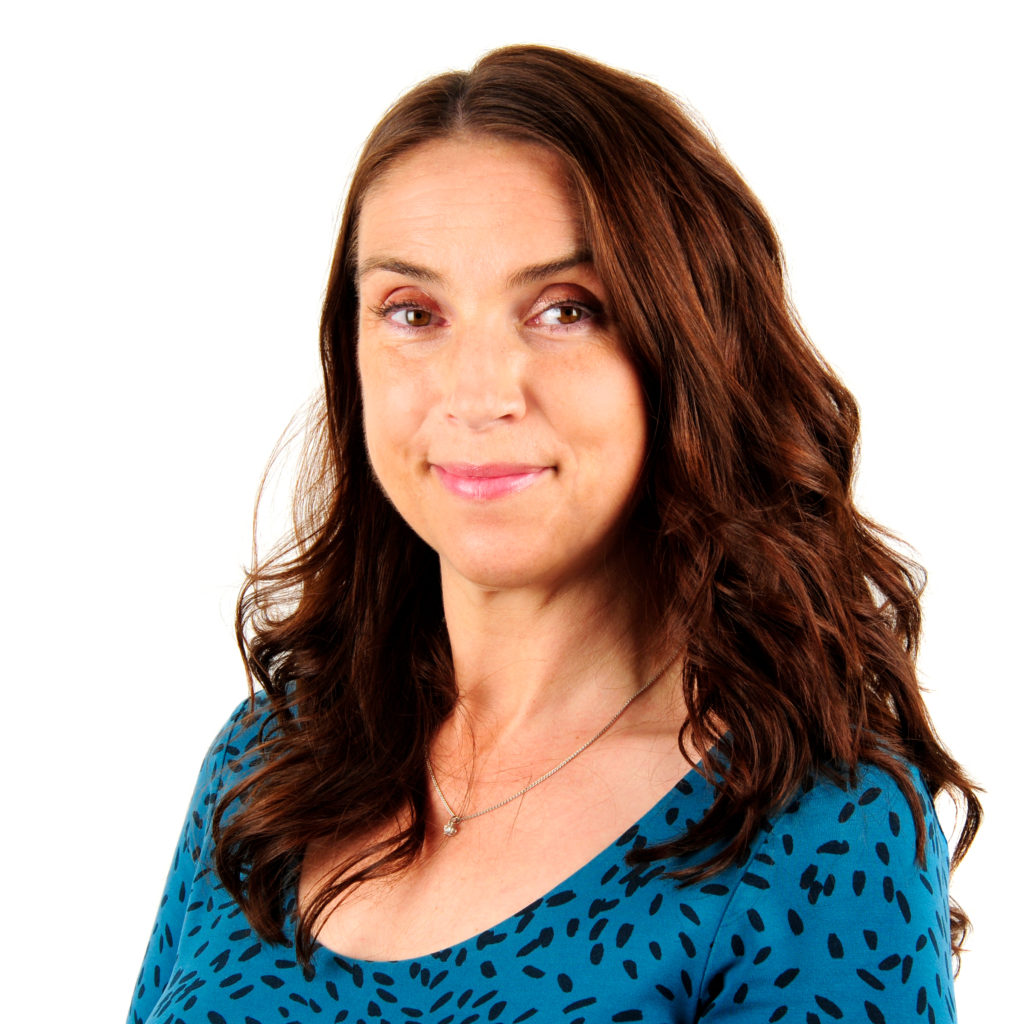 Alison Jakeway | Silver Senior Specialist
Our September Antiques, Silver & Collectables auction features a large and diverse silver section totalling over 400 lots. The auction includes some notable Georgian, Victorian and early 20th century pieces by well-known and sought-after makers. Items by Hester Bateman, Peter, Ann & William Bateman, Henry Chawner, Thomas Chawner and Omar Ramsden feature.
In addition to this there is a particularly strong selection of modern and contemporary silver in the auction. These include photograph frames, armada dishes and candlesticks.
Animal Novelties & More Modern Silver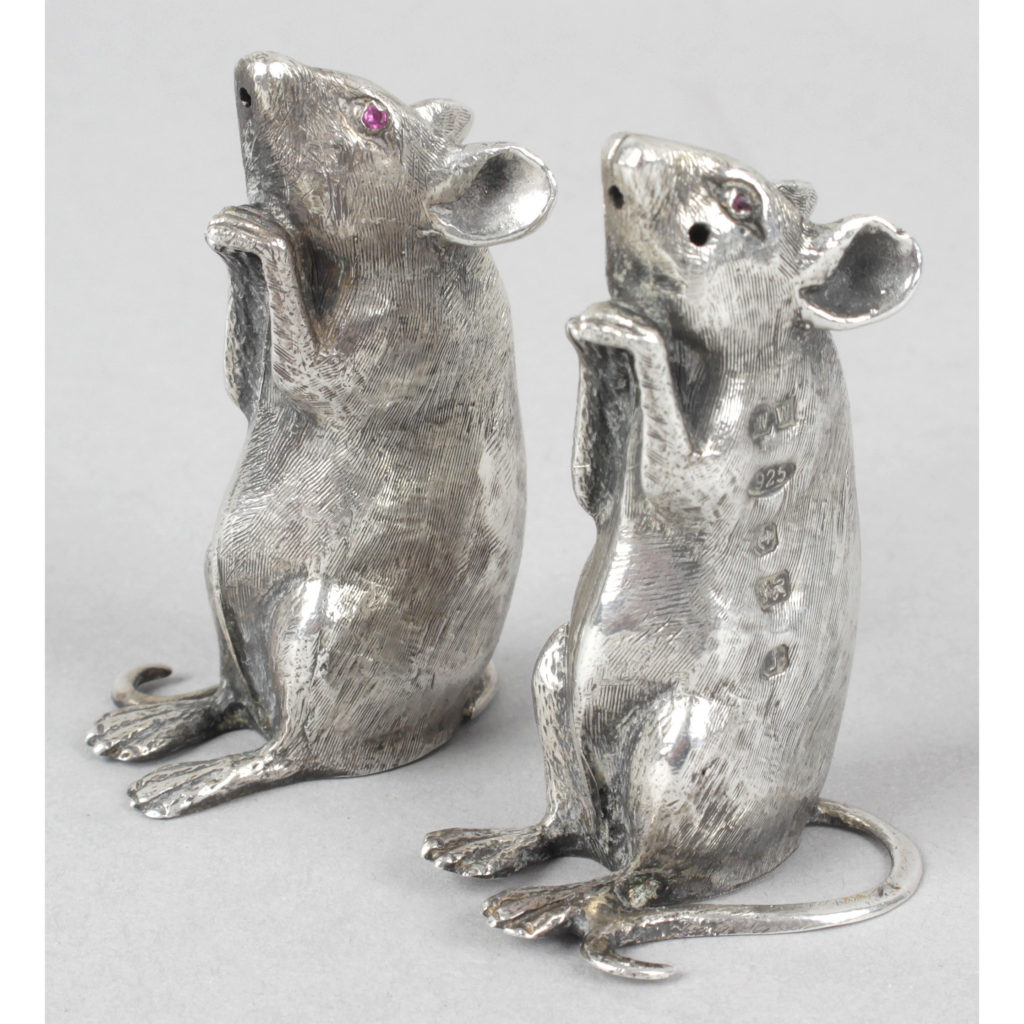 There is also a massive range of modern novelty and gift items, such as salt and pepper pots modelled as pillar boxes. Moreover, there is a miniature cube perfume bottle, credit card cases, various designs of key rings, and some fun animal themed novelties.
The novelties include bottle stops and condiments; two lovely highlights from this section are Lot 412, a pair of mice salt and pepper pots and Lot 411, an open salt of a frog pulling a shell.
Results from recent silver auctions have shown a strong overall demand for good quality modern and contemporary pieces.
The appeal is possibly in their simplicity of design, which compliments a modern interior or décor. The pair of bottle coasters in Lot 197 are a good example of this. With their 'fin' attachments, each resembles a 'rocket' in design, and they would make a great addition to a dinner party table setting.
Equally, the clean and simple lines of the centrepiece in Lot 219 would also suit a modern table setting or other interior space. The centrepiece would look especially impressive when adorned with four lit candles.
Philip Kydd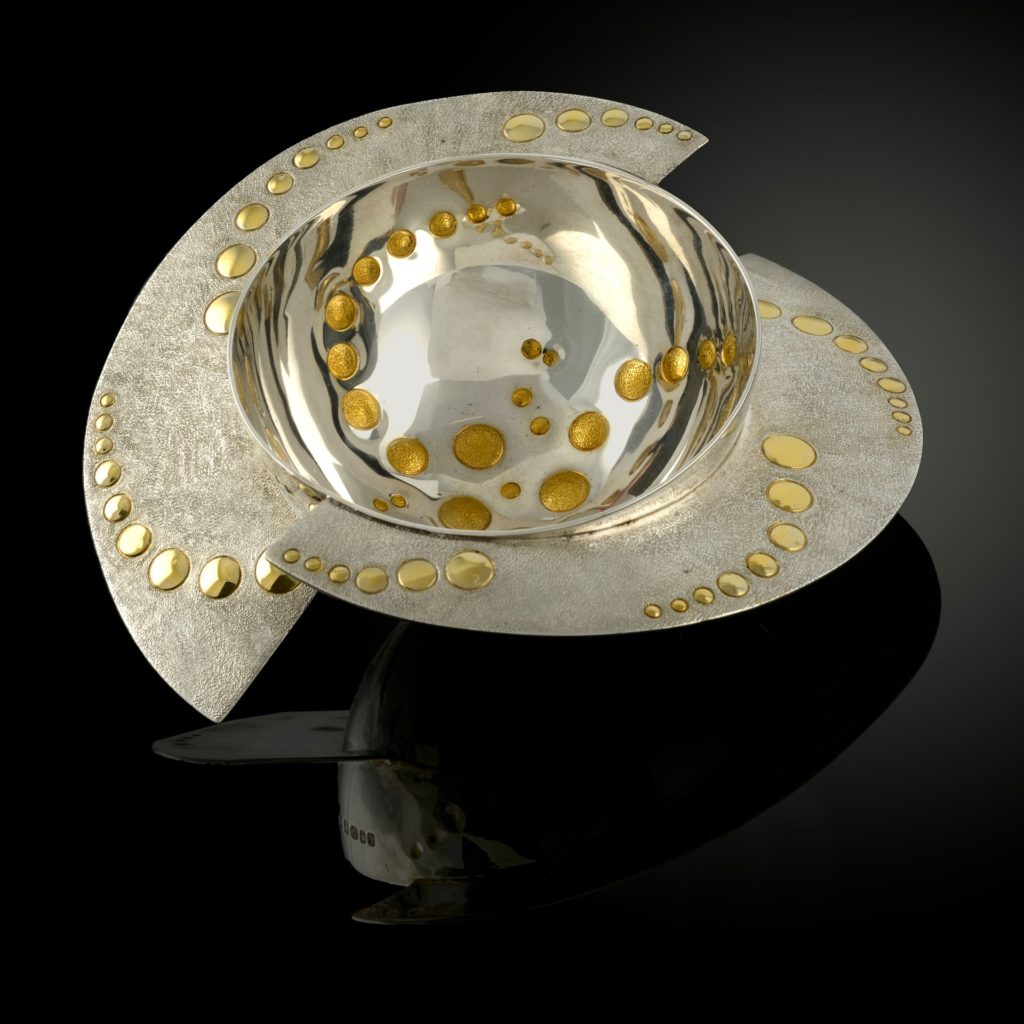 One of the contemporary silver highlights in the sale is Lot 176, a handcrafted 'Radiance' bowl, designed by silversmiths Philip Kydd.
With workshops based near Bristol, they specialise in producing individually designed pieces using traditional skills, tools and techniques.
The striking design of this bowl contrasts polished and textured surfaces with vermeil detail to create a beautiful piece of handcrafted silver.
Valuations
Our valuations are free, with no obligation to sell with us. Our experts will value your item with an estimate, so you can find out what it could achieve at auction.
The process is simple, so you can get a valuation now:
Fill in a form online. In addition, you can book an appointment to visit our offices in Birmingham and London. Moreover you can book a virtual valuation appointment.