Mouseman furniture always has the distinctive hand carved mouse running up chair and table legs and always carved in a good quality English oak.
This iconic design was fist created by Robert Thompson who Born in 1876 and was the son of a local joiner. He began working with wood in his father's joiners workshop in 1894 in a small Yorkshire village of Kilburn, north of York where he mainly built doors, gates and more general household cabinetmaking. He took over the family business in 1895 and this is when he introduced his true passion to the business, making gothic oak furniture.
In 1919 the Catholic Benedictine Abbey of Ampleforth commission Robert to make and memorial cross which led onto him doing much work for church and the local school. During this time he came up with the idea of carving the church mouse. He then stuck to carving the church mouse on all his work using it as his trademark on any work completed. His work became so popular he decided to register this trademark in 1930s and from then on he added the little mouse to all of his furniture.
It is in the 1930s the mouse furniture was beginning to become more and more popular and it is from these early periods it is most collected. All of his furniture was handcrafted in a traditional manor using a quality solid oak along with pegs in the construction, iron fittings and leather coverings on the seats with a stud trim.
By the 1950s they employed 35 joiners, all carving and making the lovely mouseman furniture but in 1955 Robert Thompson died and it was passed along to his family. His designs have not changed and are still the same today, still in solid oak and with the iconic mouse.
Here at Driscolls Antiques we do get a nice variety of mouseman furniture for sale so please let us know if you are looking for any specific pieces and I can see if we have anything coming in stock. Also if you have a piece of mouseman furniture you would like to sell please email us with pictures and we can see if it is of interest for us to buy.
Below are some examples that we have had in stock but now sold, please email us if you have any specific requests and we can see if we can find any.
They made superb sets of chairs from large sets to single carver arm chairs.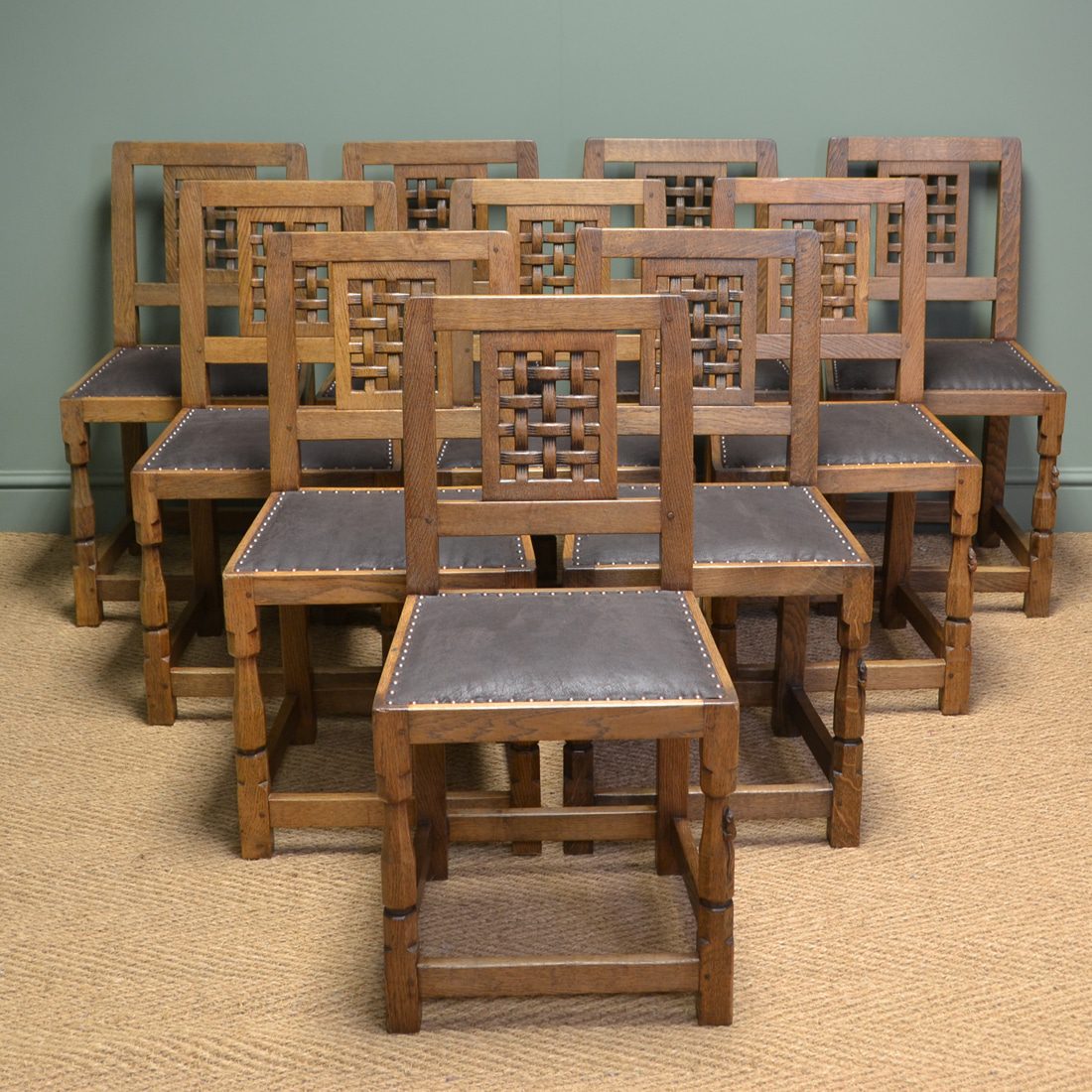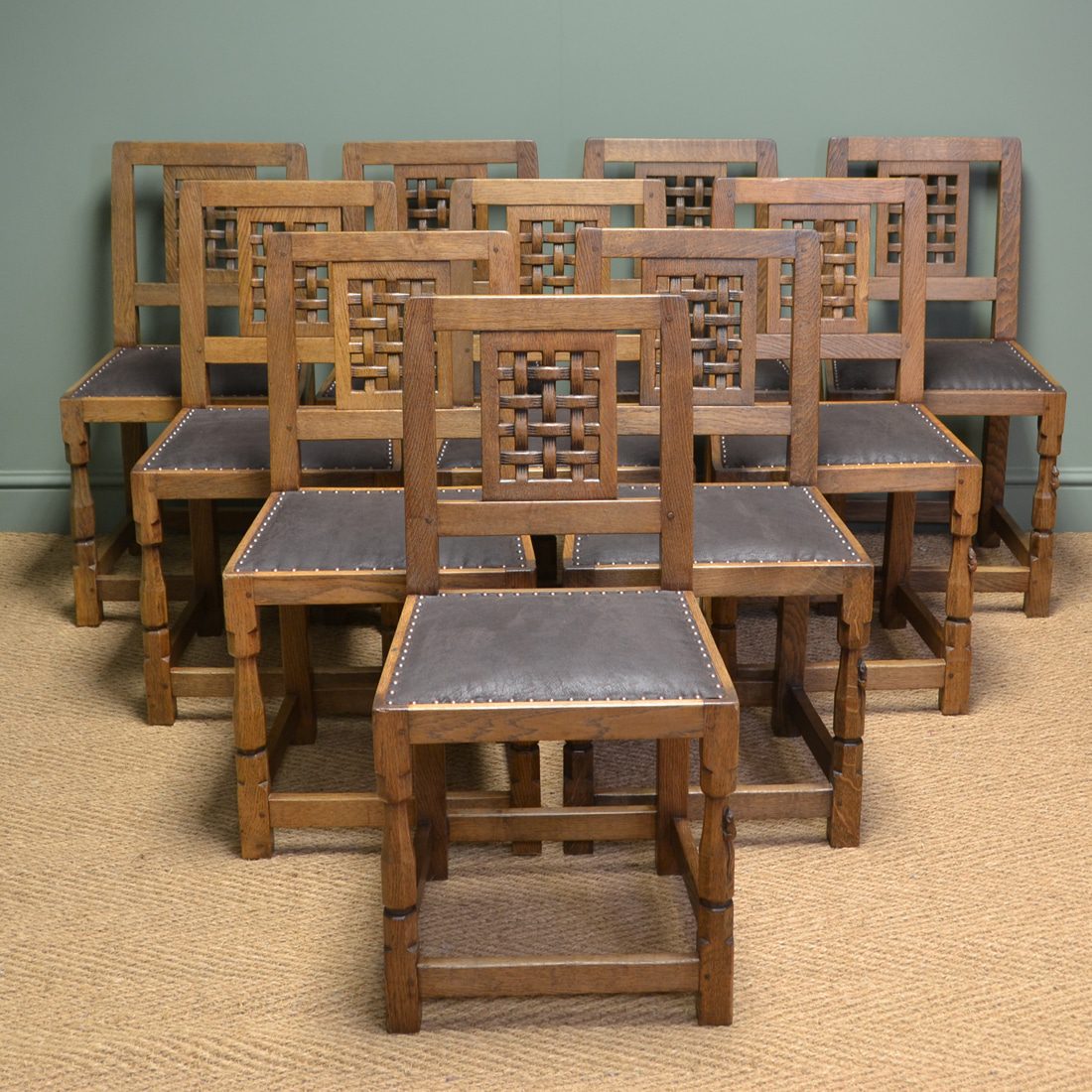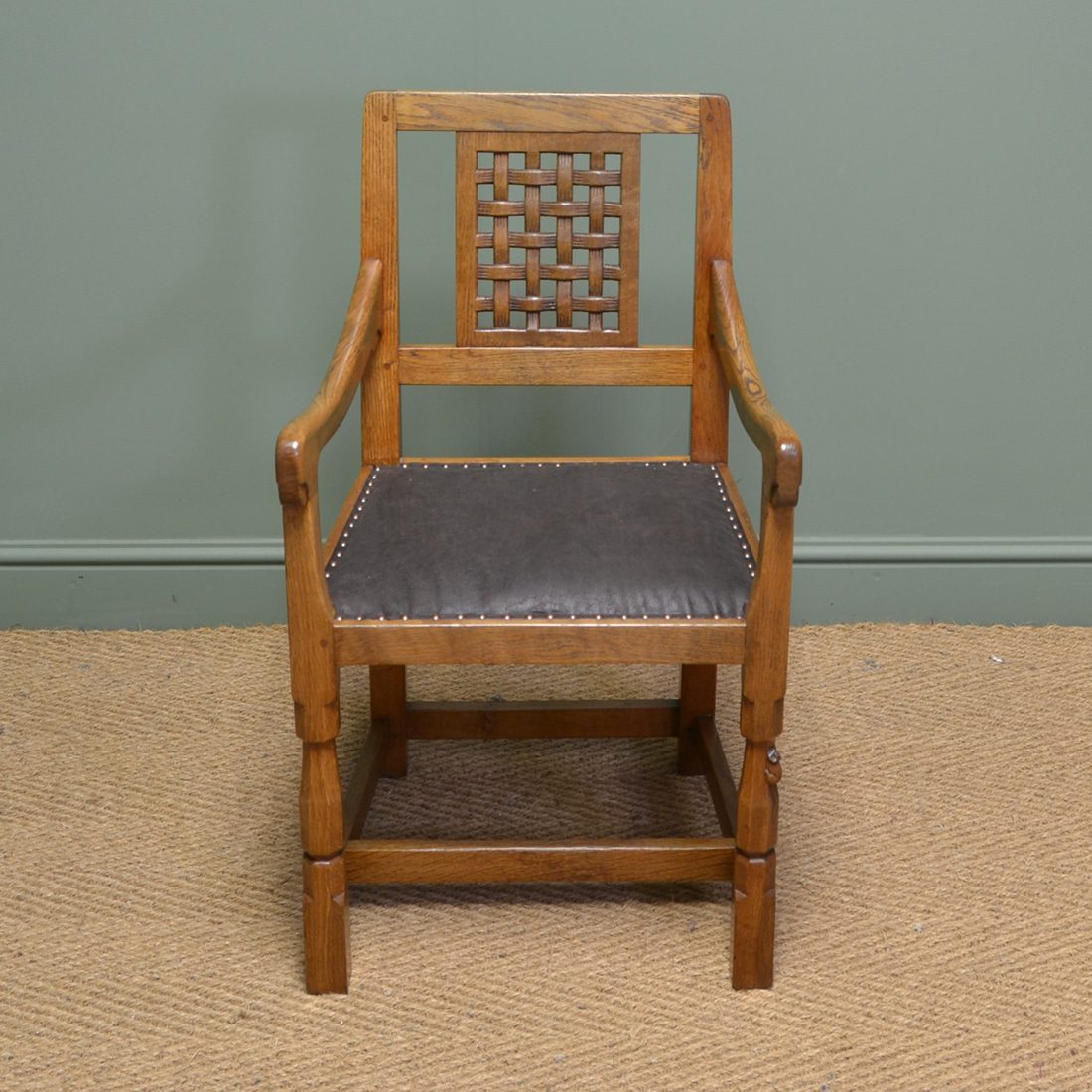 You can see the the signature lattice back and iconic carved mouse on each leg.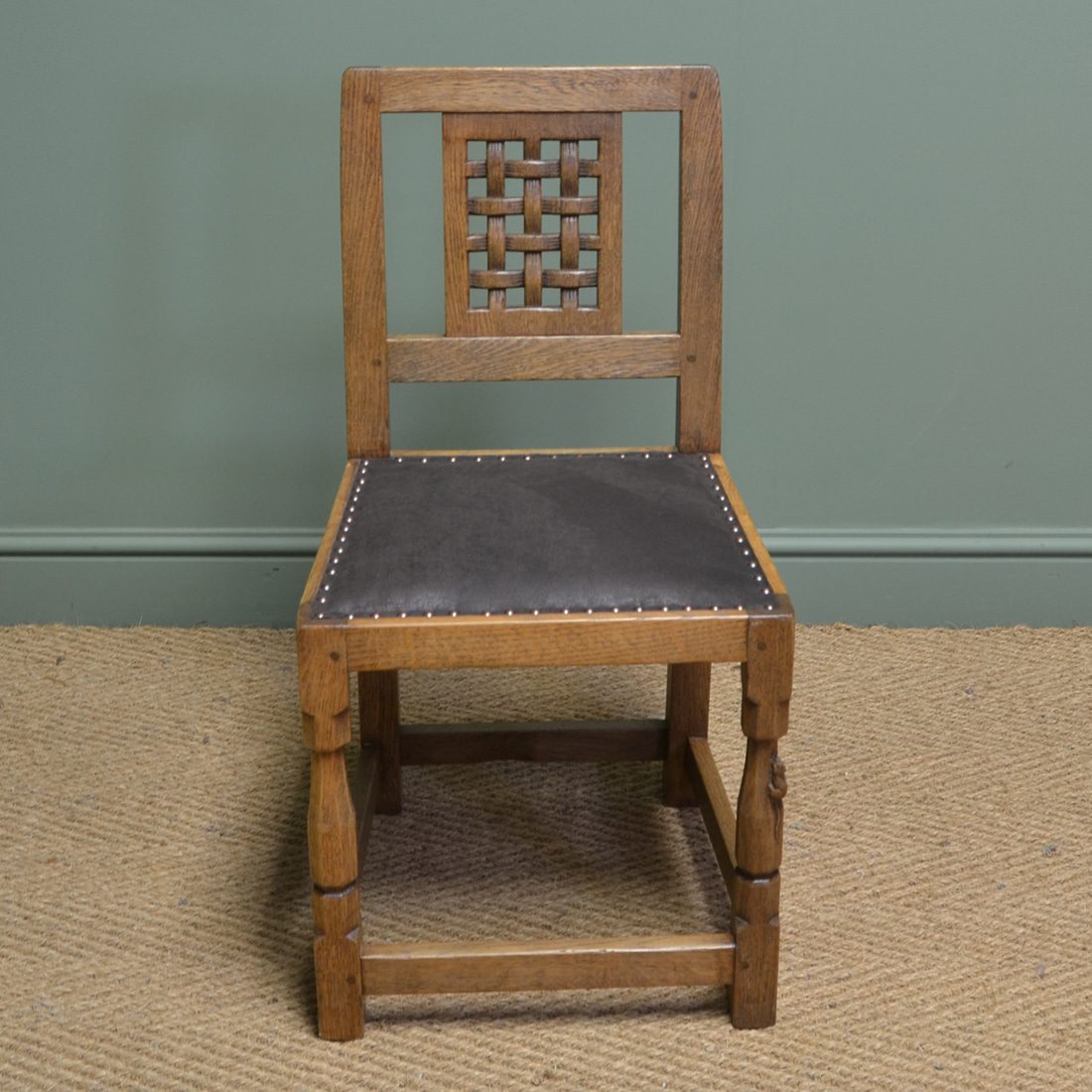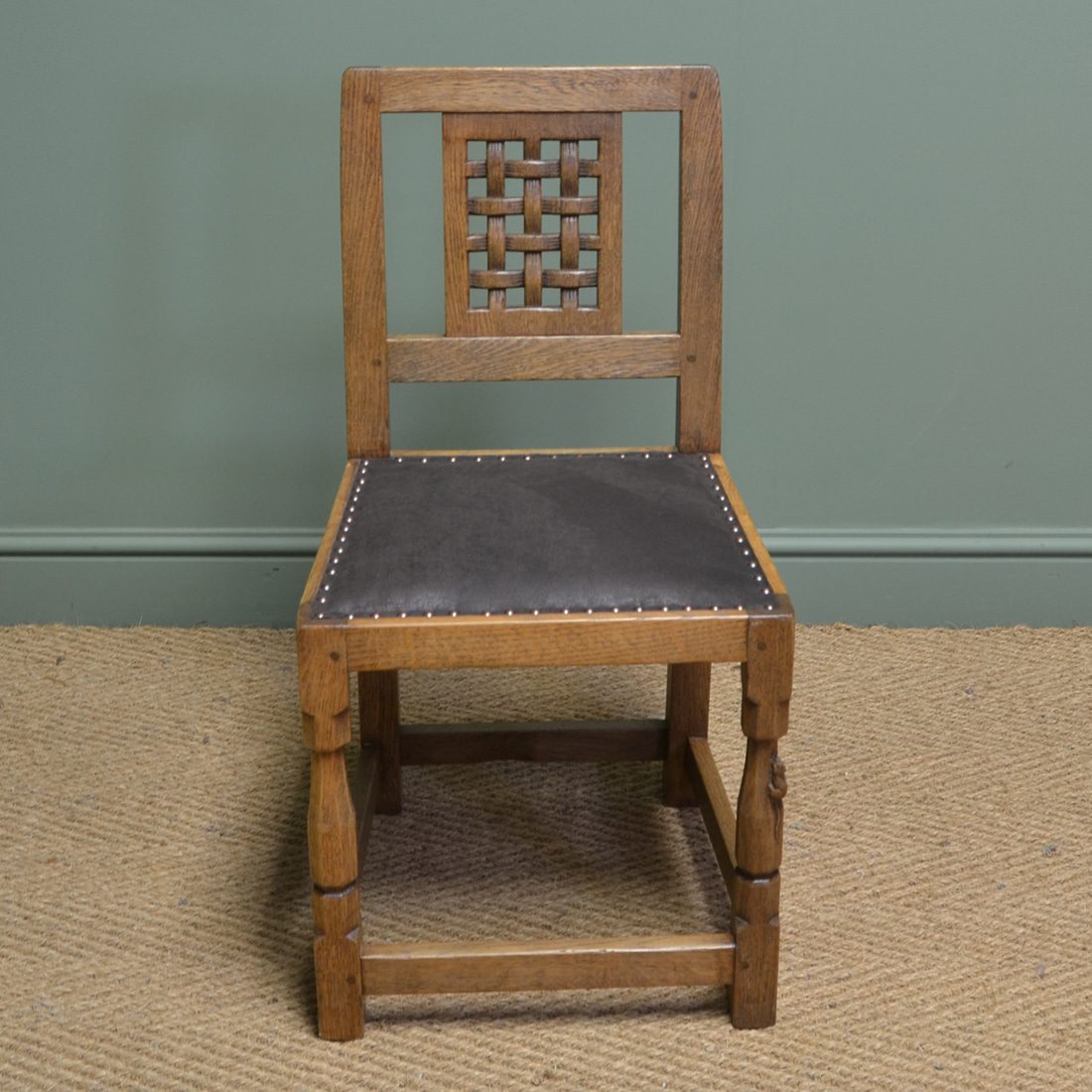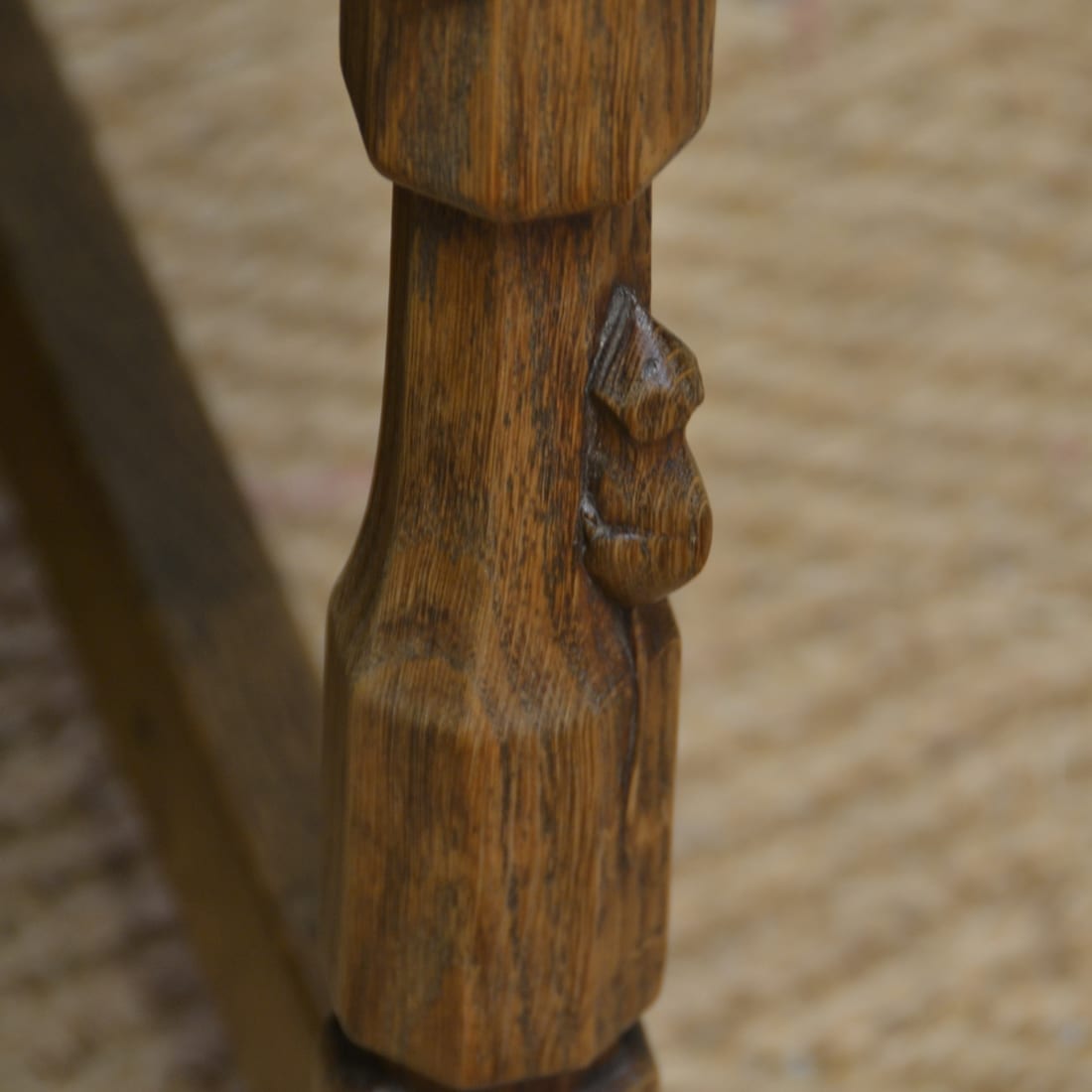 One of the most popular items was the Solid Oak Mouseman Refectory Coffee Table. This mid 20th Century example has a long and narrow top, hand adzed with octagonal pedestals, joined by a single chamfered stretcher at floor level.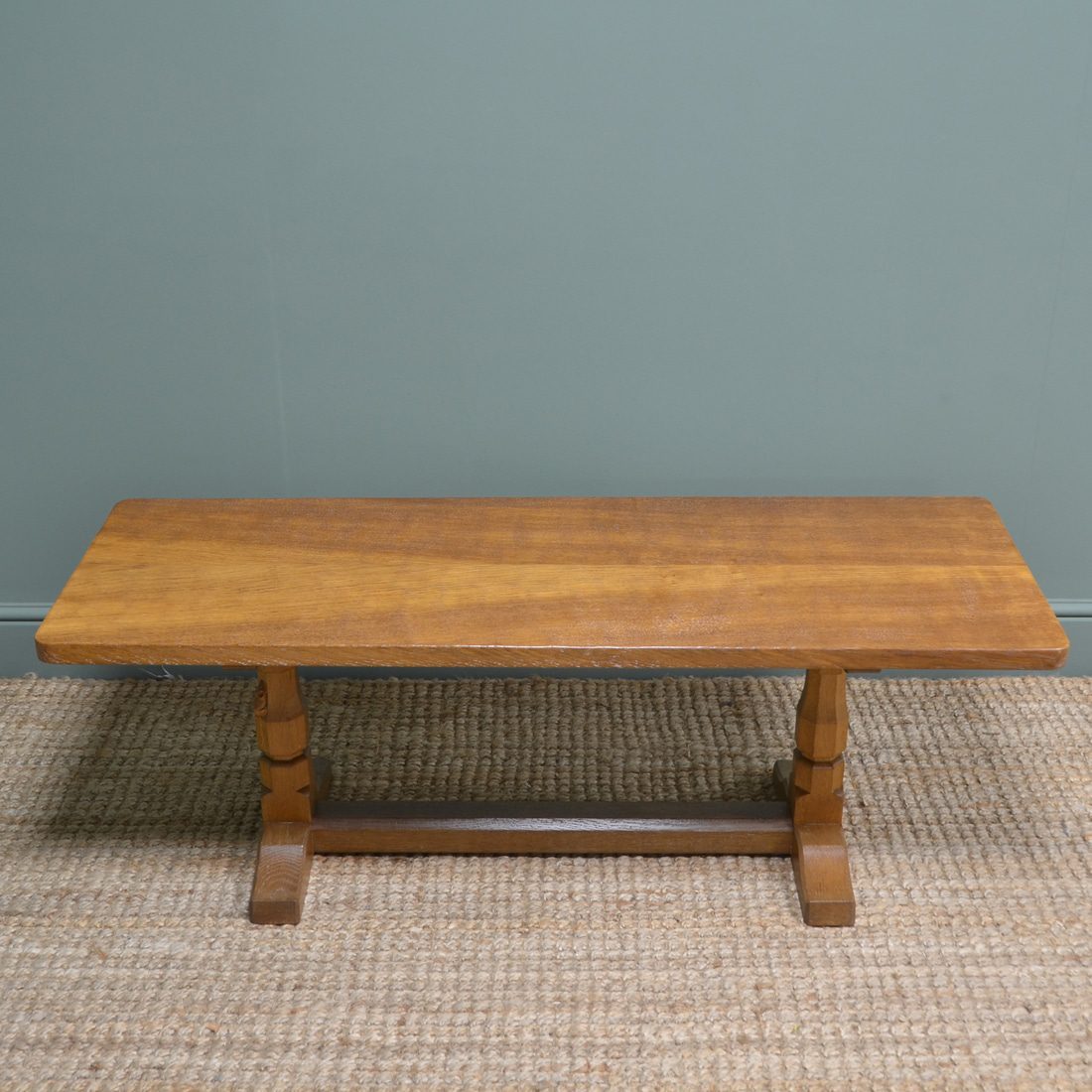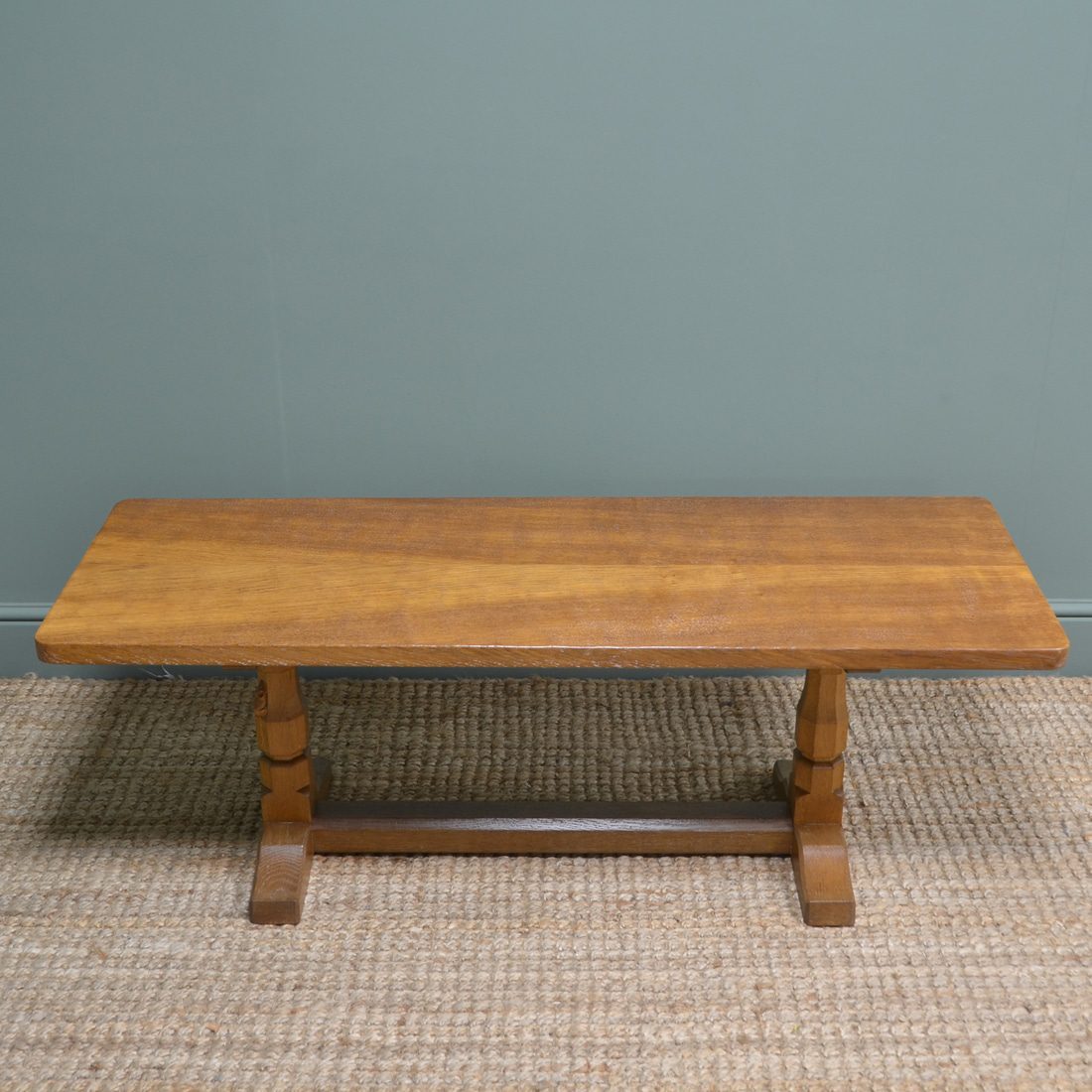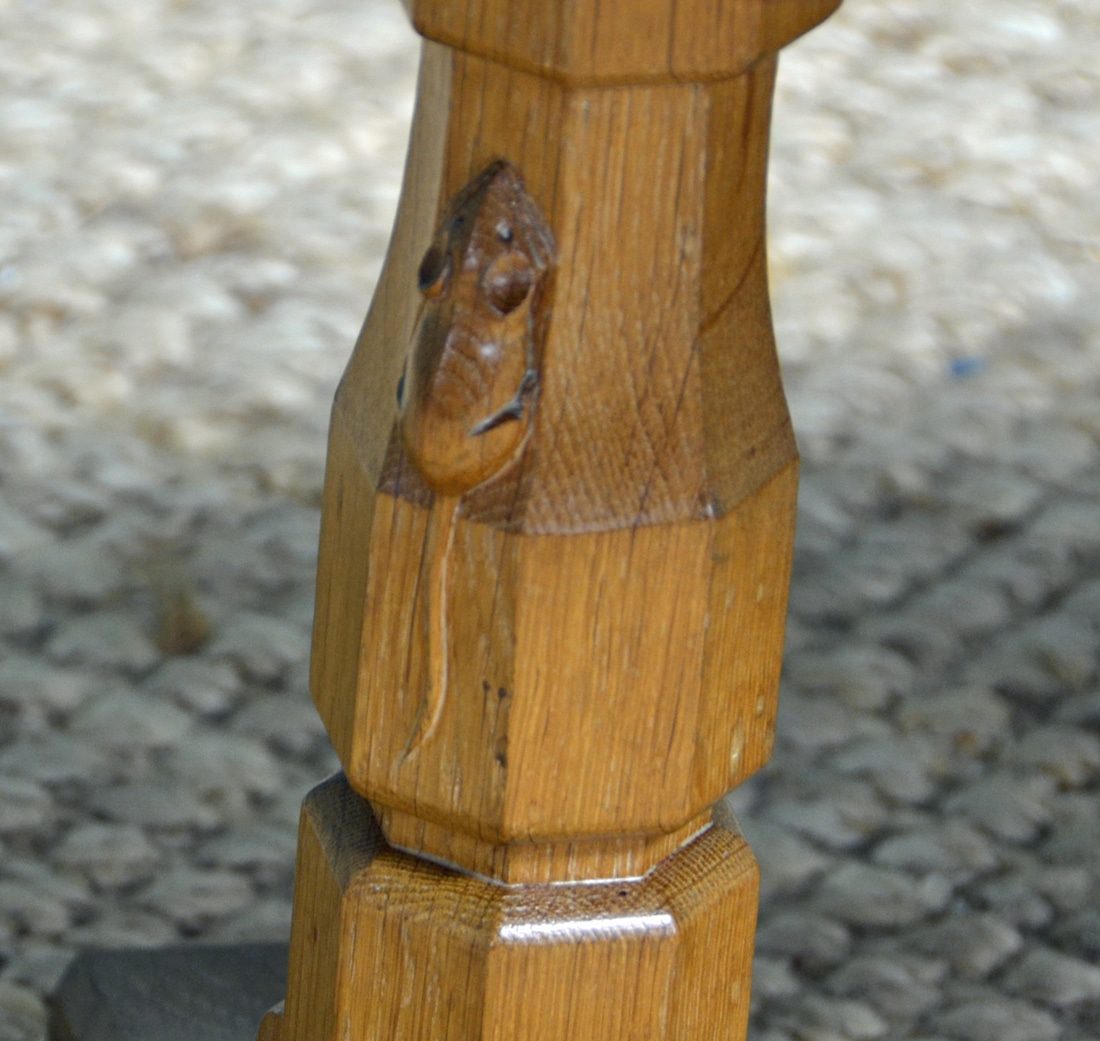 Beaverman Furniture
Colin Beaverman Almack was an ex-mouseman employee who went on to make similar furniture like this Arts & Crafts Yorkshire School English Oak Coffee Table with an adzed top. It has shaped octagonal legs joined by stretchers with the renowned carved beaver on the leg.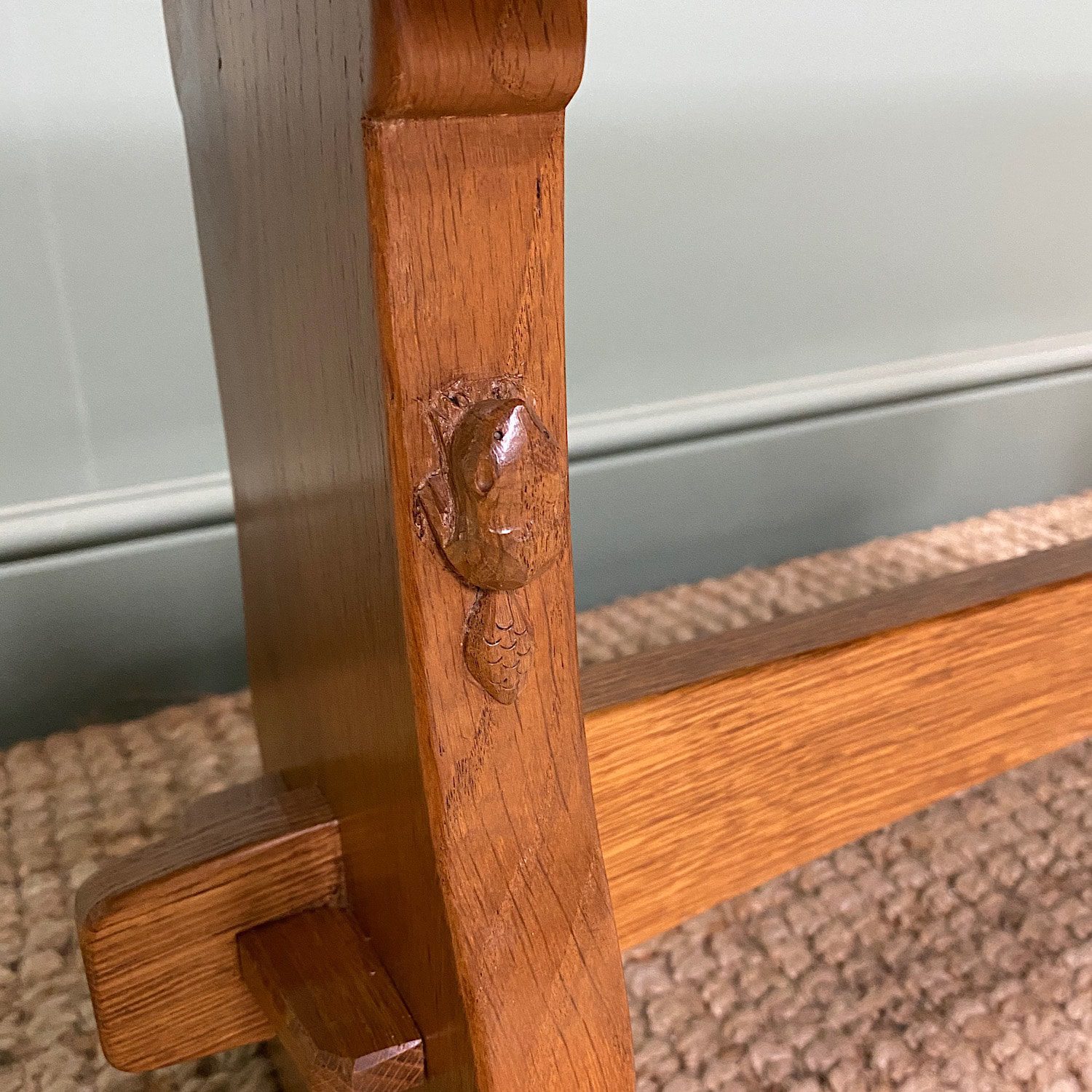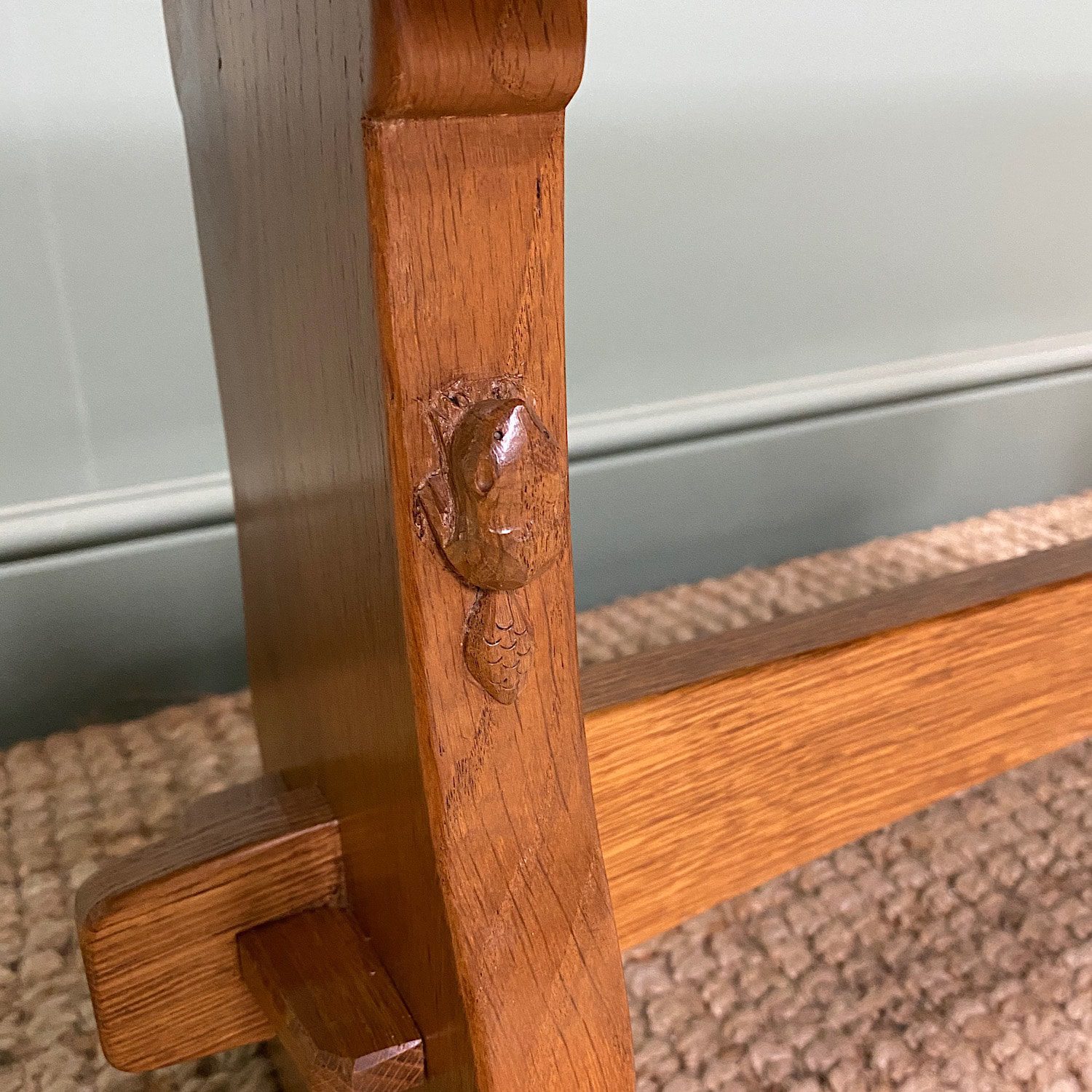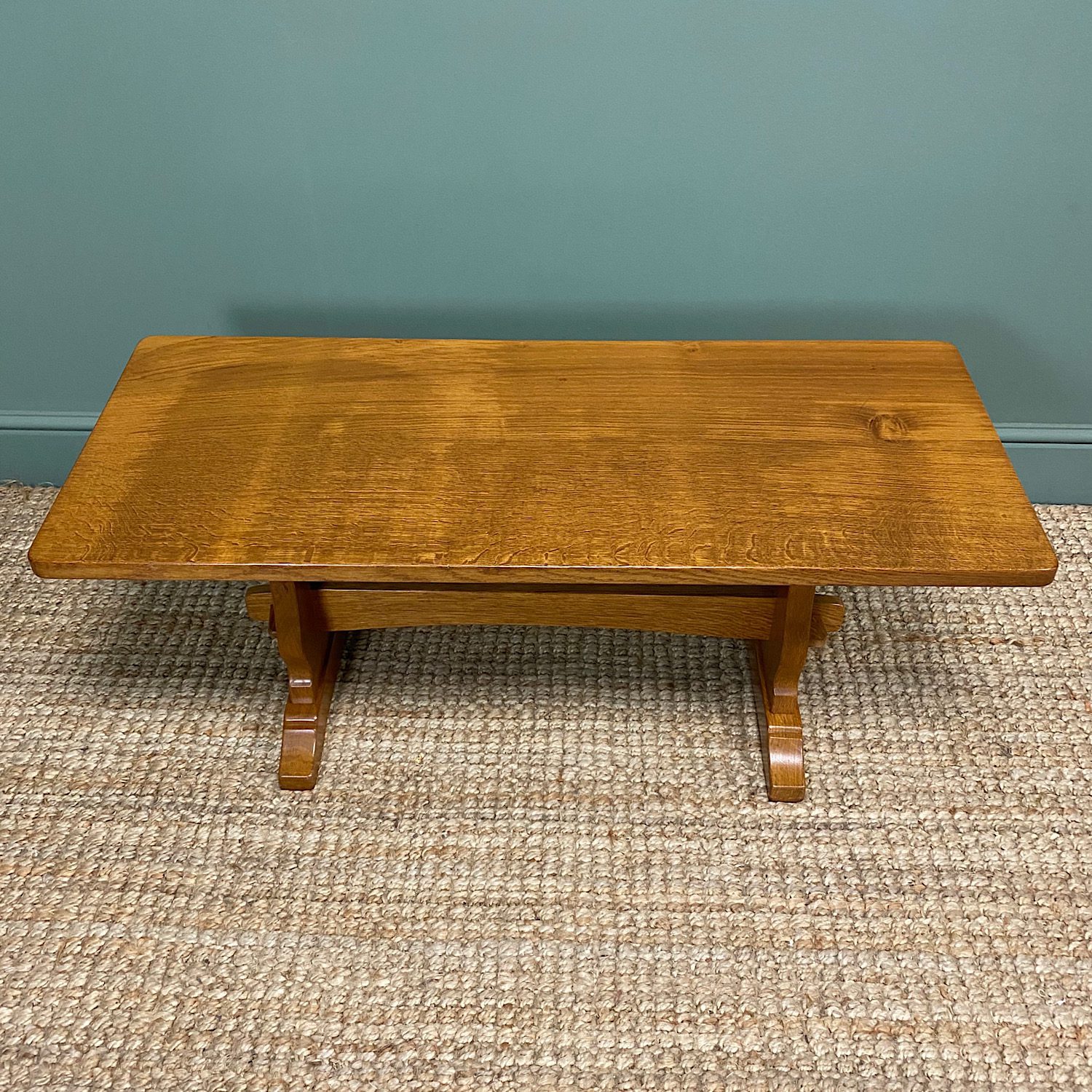 He also did different designs like small drop leaf coffee table. The top swivels to support the drop leaves making a nice size foe occasional use. As always the furniture is made with golden Oak.