Those of you with a keen eye for the stylings of The Duchess of Cambridge will notice a familiar item in the coming Designer Collection Auction on March 1st. Part of a limited edition range, Mulberry's "Cookie Cutter" Bayswater handbag proved to be a very successful style. Quickly selling out from regular retailers, it is now a highly sought-after item among collectors, not least because it has been seen on the arm of style icons like Kate Middleton.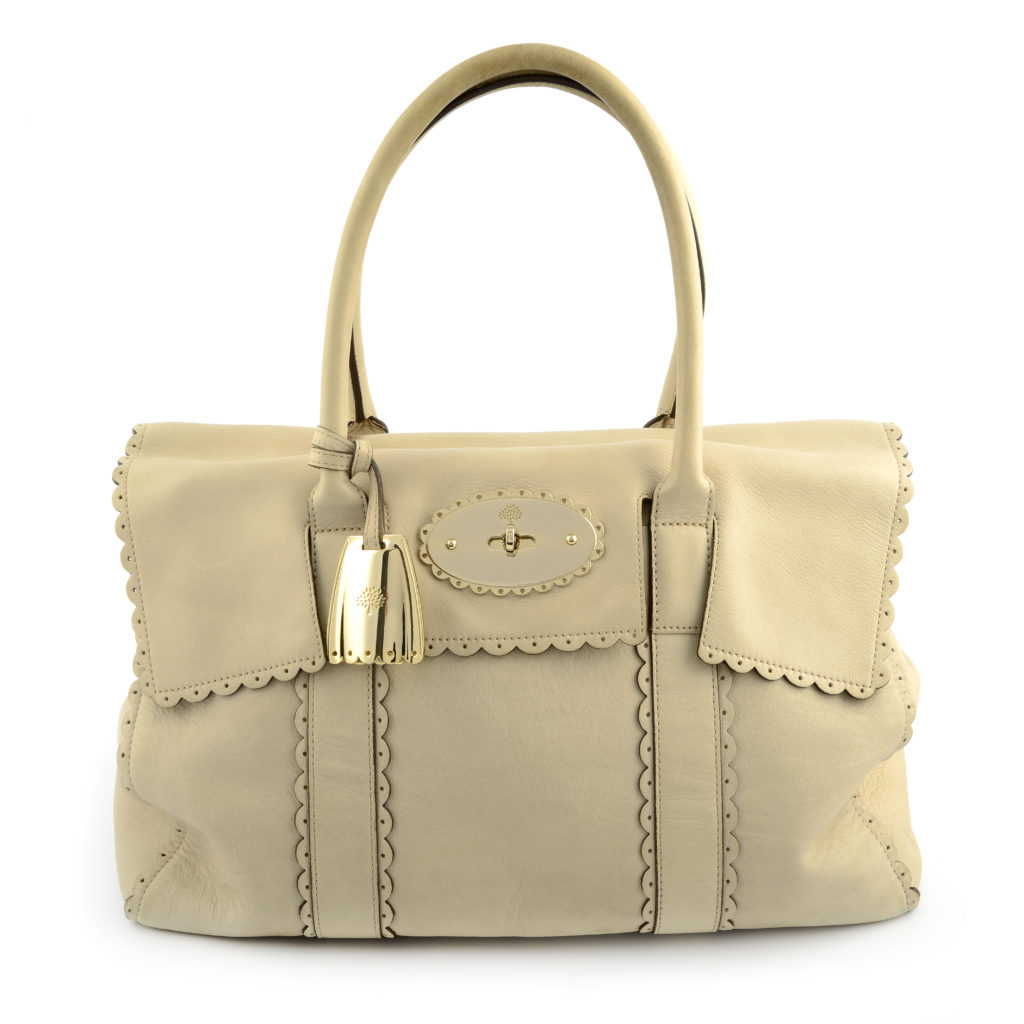 We have one of these "Cookie Cutter" bags in our next Designer Collection Auction. In a beige pebbled leather, the style differs from the familiar Bayswater design because of its scalloped edge trim, the shape of which gives the limited edition design its name. The "Cookie Cutter" design also boasts a gold-tone fob and concealed padlock in place of the leather-wrapped version that fans of the Bayswater style will be more familiar with.
Since the marriage of the Duke and Duchess of Cambridge in 2011, blogs have sprung up dedicated to the Duchess' dress sense, with many making suggestions as to how to mimic her style on a budget. We hope to go one better on this occasion by offering you the chance to own a bag from the same range as Kate at a price more within the budgets of us non-royals!
By Matthew Osborne, from the Designer Collection at Fellows Auctioneers.