A magnificent pre-loved bright pink Hermès Birkin handbag has just sold for a whopping £19,778.00 (including fees) at a UK auction.
The designer accessory is a 2015 design, and it is believed to take 48 hours for an artisian to craft one single Hermès Birkin handbag.
The Porosus Crocodile bag sold in a timed auction of designer accessories at Fellows Auctioneers, who have offices in Birmingham and London.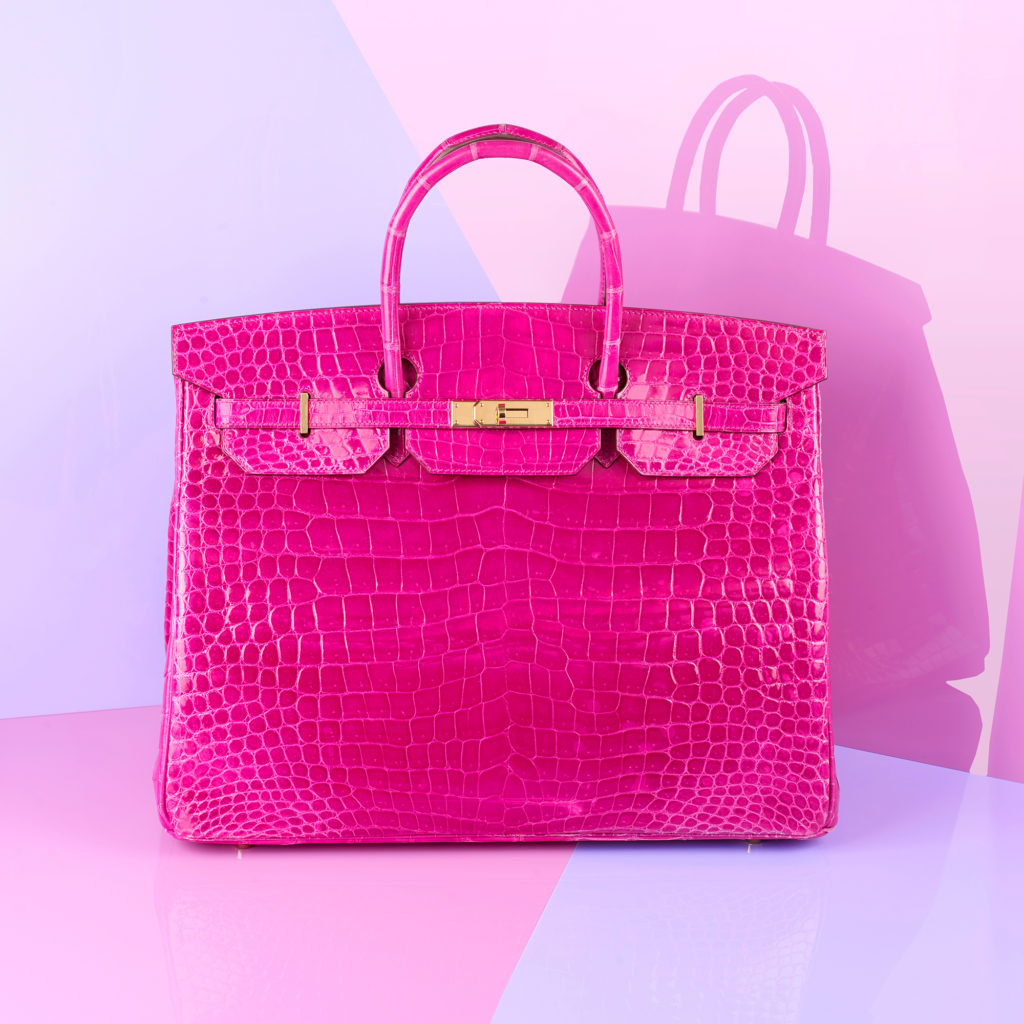 With an estimate of £14,000 – £20,000, the item received a total of six bids in the tens of thousands as it was the highlight lot in the sale.
This is one of the most expensive handbags that the 145-year-old company has ever sold, further emphasising that Hermès Birkin bags are some of the most illustrious and desirable items in the world of fashion.
The idea to create the luxury leather bags was discussed in 1984 during a flight from Paris to London with British actress Jane Birkin and then Executive Chairman of Hermès, Jean-Louis Dumas.
After the contents of her travel bag spilled on the deck on the flight, Jane Birkin wished to have a suitable bag for a mother whilst travelling. Shortly after Jean-Louis Dumas took inspiration and created the world-renowned designer accessory.
Each exceptional Hermès bag post-1945 contains a date stamp so that their age can be determined.
The fluorescent pink bag sold at Fellows was crafted from luxurious polished fuchsia pink crocodile skin with gold-tone hardware accents.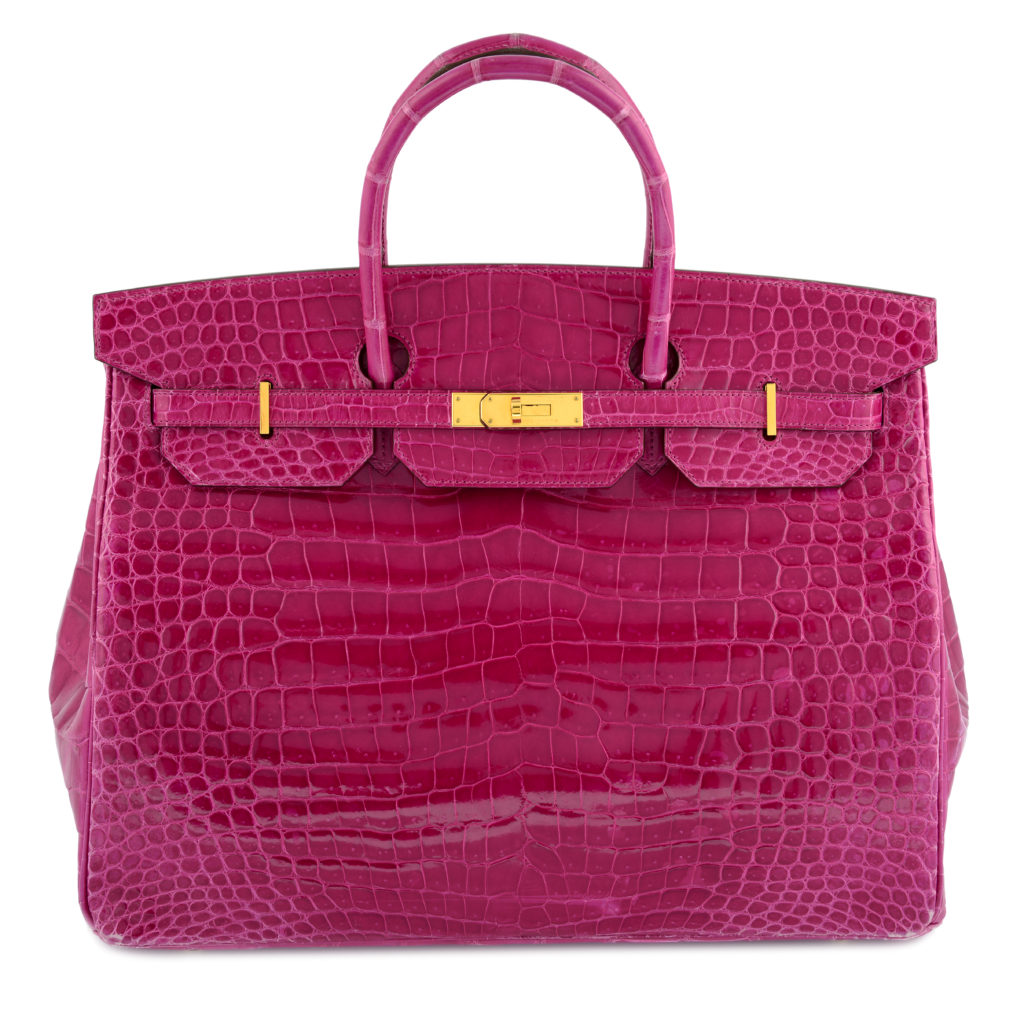 The item features rigid looping handles, a top flap and a cross-over strap closure with the maker's signature turn-lock fastening. There is also a lightly grained pink leather lined interior with two side pockets and four protective base studs.
Measuring 20 by 30 by 40cms, included with the purchase was a maker's rain cover, a dust bag and a carry bag.
It featured as Lot 186 in the Designer Collection sale, a timed auction which closed on Monday 7th June and showcased over 400 lots of accessories from a variety of luxury brands. Fellows offered free delivery on the purchase of the bag.
Abigail Moses, from the Designer Collection department at Fellows Auctioneers, said: "We are thrilled to have achieved such a good price for this outstanding Hermès Birkin bag, included in our Designer Collection sale which attracted bidders from around the world.
"This Birkin is a thing of beauty. The bright pink colour perfectly complements the bag's alluring style and the winner of this item has purchased one of the most stunning designer accessories that I've ever seen. Our timed auctions are continuing to attract new bidders and hopefully this is a trend which continues in our future Designer Collection auctions."