A portrait miniature painted by Archibald Skirving (1749 – 1819) on his return to Edinburgh from a spell in a French prison could sell for £5,000 at Fellows Auctioneers.
The painting, depicting a gentleman wearing a blue coat and a white waistcoat, was created at a time when Skirving was affected mentally and physically from his period spent behind bars due to accusations of being a spy.
The item features as Lot 614 in the Fine Jewellery sale, a live auction taking place in the Jewellery Quarter, Birmingham on Thursday 27th May.
It has an estimate of £2,800 – £3,800 at auction, and is likely to fetch in excess of £5,000 including fees.
Born in an East Lothian village, Archibald Skirving painted many sought-after portraits which generated huge acclaim. He quickly established himself in the media and became renowned as one of the most prestigious pastellists of the 18th century.
Some of his work is currently displayed in the Scottish National Portrait Gallery, based in Edinburgh.
Skirving travelled from London to Rome in 1786, and it was on his return journey in 1794 that he was captured near Gibraltar and his portfolio of work resulted in him being accused of a spy by the French. He was then imprisoned in Brest.
Allegedly two fellow-artists helped to release him nine months later and it was on his trip back to his homeland that he painted the portrait up for auction.
It is believed that Skirving only made a limited number of portraits after his release from prison, due to an eye condition he sustained as a result of the brutality of the period and how much it damaged him. In his later years Skirving drew and painted portraits of his customers from his Edinburgh flat.
The portrait miniature going under the hammer at Fellows previously sold at Bonhams in April 2004.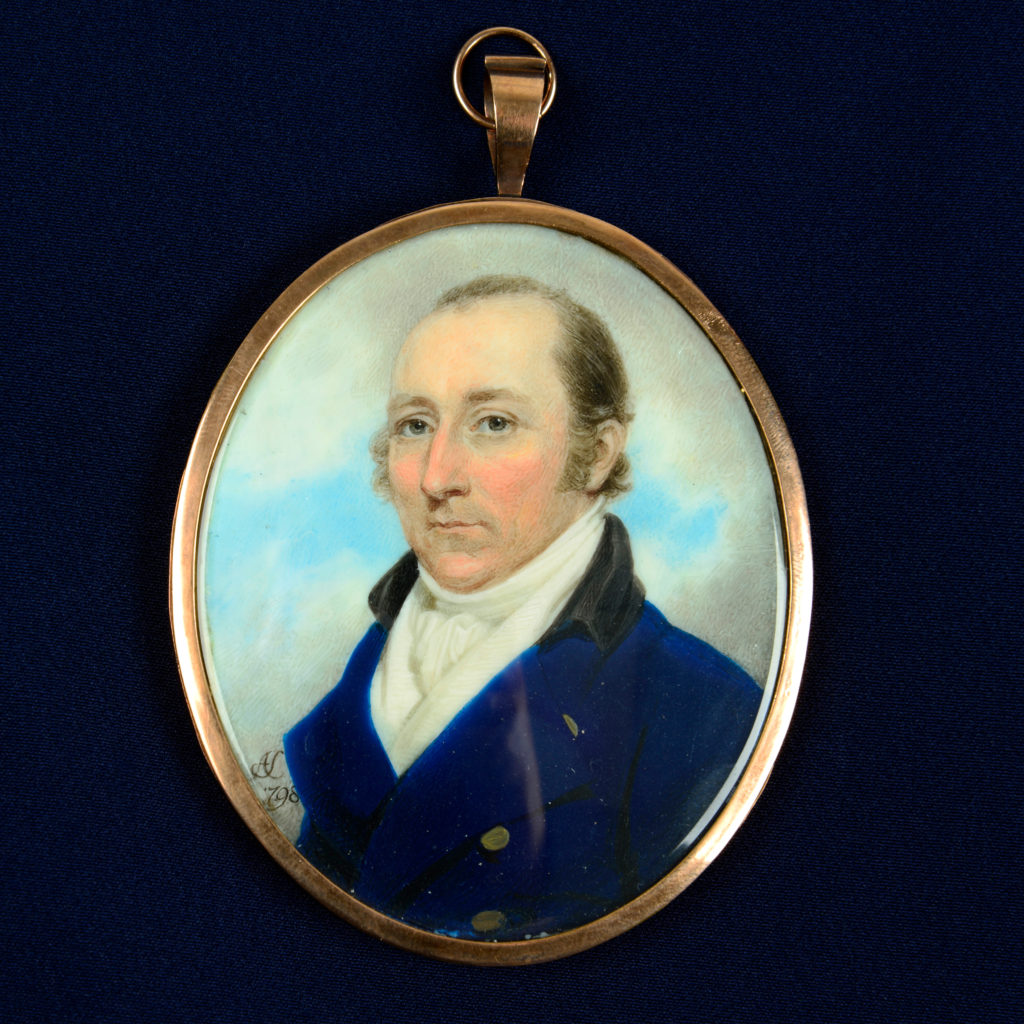 The individual who Skirving painted is not known, but the late Georgian gold mounted portrait is in a good condition for its age.
The miniature is included amongst over 600 lots in the Fine Jewellery sale, a live auction offering over £1 million worth of jewellery. The auction can be viewed in Birmingham and London on selected dates.
Nicola Whittaker, Business Development Manager at Fellows Auctioneers, said: "Archibald Skirving's portraits are exemplary and we are delighted to offer a brilliant example of his work in our May Fine Jewellery sale. The portrait up for auction was created during a dark period in Skirving's life when he was just released from prison, and it's believed that he didn't create many afterwards which makes this painting even more significant.
"This auction is full of some of the finest jewellery that we have to offer. With our previous Fine Jewellery sale hammering over £1 million worth of items, our auction on 27th May has the potential to be the best of the year so far."