A striking and grand historic necklace which features fifteen different coloured gems is set to go under the hammer at Fellows Auctioneers. The elegant piece of jewellery is one of the most appealing items up for sale in the Fine Jewellery sale, a behind closed doors auction taking place in the Jewellery Quarter, Birmingham, on Thursday 25th March.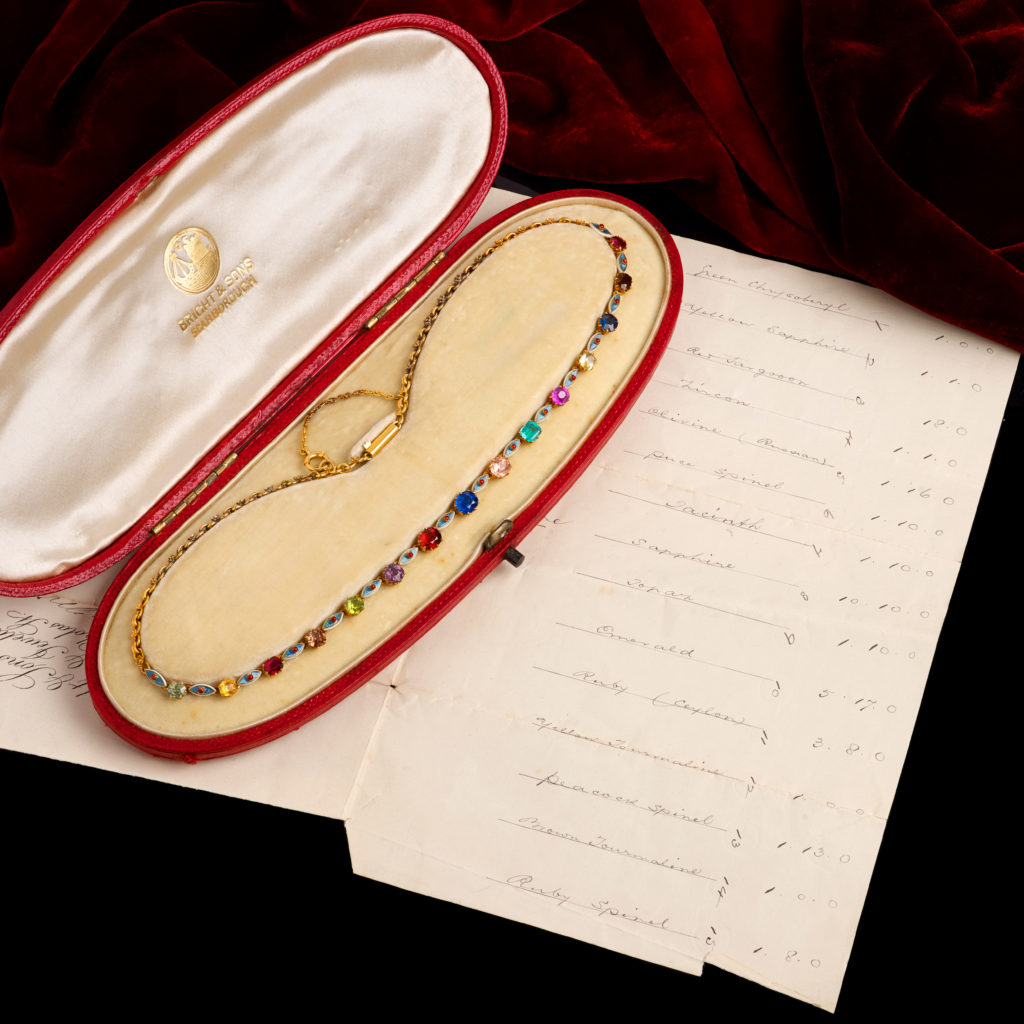 Featuring as Lot 170 in the sale, and with an estimate of £2,500 – £3,500, the 15ct gold multi-gem and enamel necklace is from the Victorian era. The stunning necklace is accompanied by an original letter detailing each individual colourful gem.
The necklace comprises of 15 distinct gems, including sapphire, emerald and demantoid garnet. Some of the other gems incorporated in the necklace include tourmaline, ruby, zircon, citrine and spinel. The piece is completed by an attractive floral spacer back-chain.
The necklace contains a sapphire calculated weight of 1.21cts, based on estimated dimensions of 6.2 by 5.5 by 3.8mms. A fitted Bright & Sons Scarborough case is included with the lot. A letter to the original owner of the item, who purchased the necklace from Bright & Sons in Scarborough in 1889, is also included. The overall condition of the item is very good, with the gems appearing bright and well saturated.
The flagship Fine Jewellery sale at Fellows contains some of the best jewels that the independent, 145-year-old auction house has to offer. Over 600 lots are on offer in the sale, ranging from designer jewellery from the likes of Cartier, to refined vintage and antique pieces.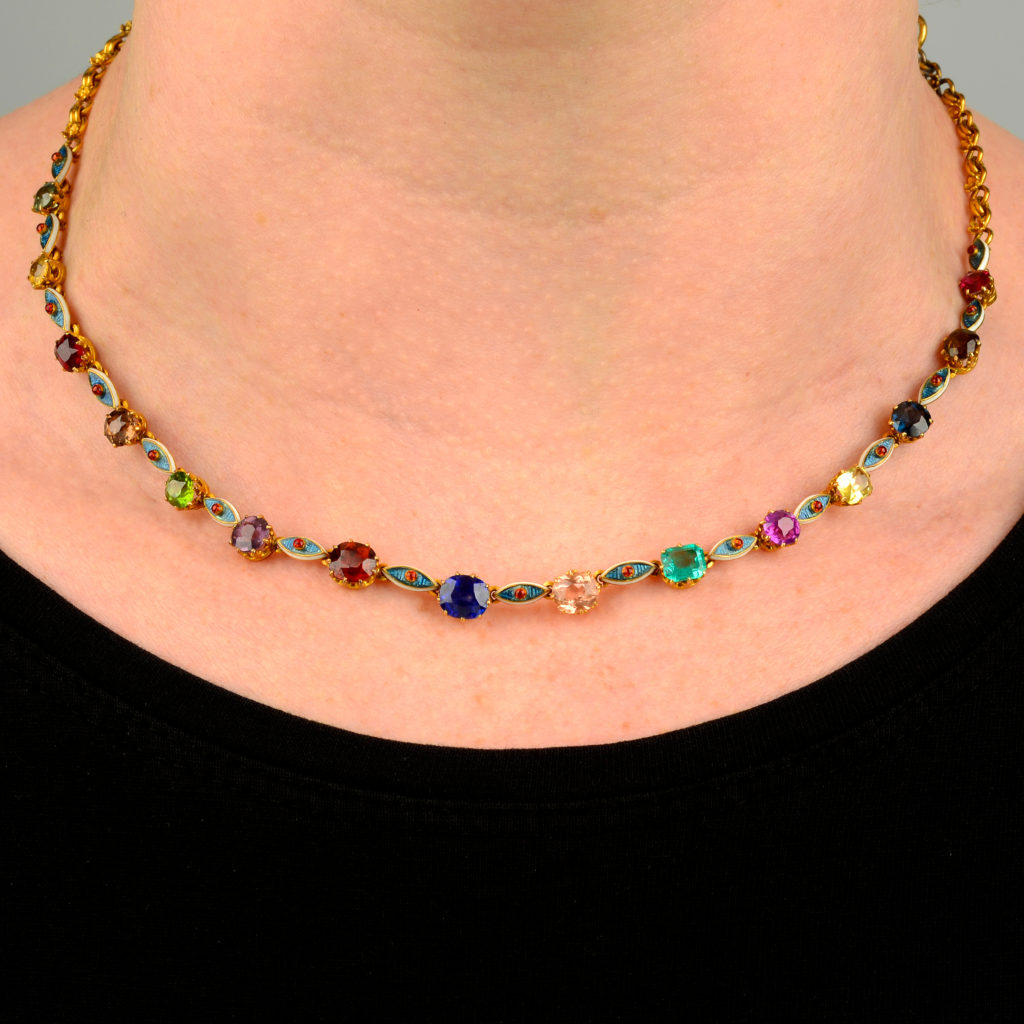 The auction is live now, and will take place behind closed doors with free virtual viewings available on any item in the sale. The full catalogue is on Fellows' website, and bids can be placed ahead of the auction.
Ben Randall, Senior Specialist and Catalogue Manager at Fellows Auctioneers, said: "I love to see such an original item come through the doors, even so far as to have the original documentation from the manufacturer listing the individual gems, as they were known at the time, along with their cost prices.
"It is intriguing to see how different gem names have evolved and how the different gems were valued at the time, the gorgeous central sapphire costing almost ten times as much as the other gems. Even the back of the chain has received attention, with delicate individual flowers forming the links, showing the great skill of the manufactures who are still in business today."
The gems included in the necklace are listed below:
Green Chrysoberyl, Yellow Sapphire, Red Jargoon, Zircon (brown), Olivine (Russian), Puce Spinel, Jacinth, Sapphire, Topaz (light medium orangey brown), Emerald, Ruby (Ceylon), Yellow Tourmaline, Peacock Spinel, Brown Tourmaline, Ruby Spinel