A Rolex Explorer created after Sir Edmund Hillary and Tenzing Norgay's expedition of Mount Everest sold for a full price of £34,452 at Fellows Auctioneers this week. The historic watch, reference 6150, was designed in extremely limited numbers over a two-year period following the climb in 1953. It is believed that Tensing Norgay wore a prototype of this watch while completing the ascent. The timepiece was the highest price that Fellows achieved for a watch in the Luxury Watch Sale, which took place in Birmingham on 15th February. The watch had an estimate of £25,000 – £35,000. The watch sold to a commission bidder for a hammer price of £27,000 (£34,452 including fees).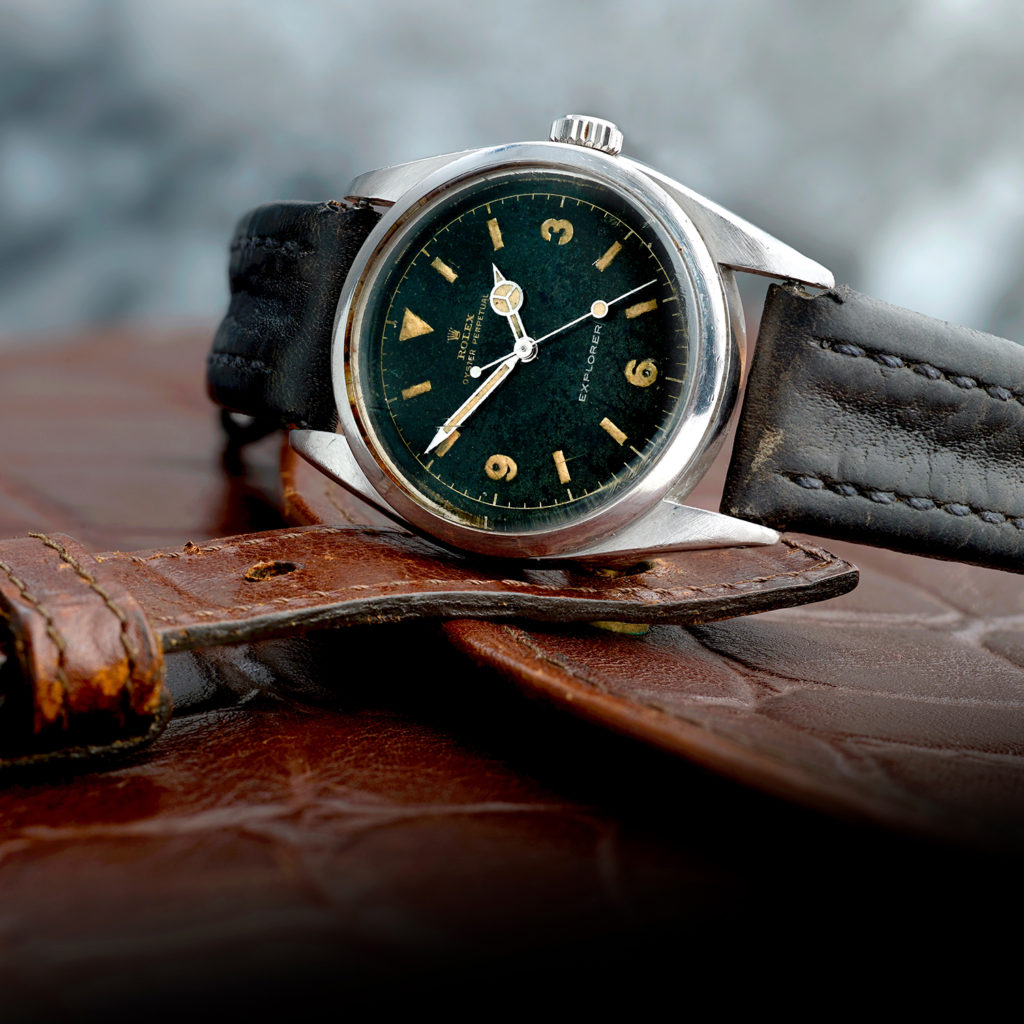 The 6150 reference was the first Explorer model to have the Mercedes hands – these have since become part of the Explorer's DNA. This was also one of first Explorer models to contain the iconic black dial with the luminous batons as well as the Arabic numeral three, six and nine. It is even more rare for a 6150 reference to have the 'Explorer' wording on the dial, as some of these model references included the script 'Precision' at six o'clock instead.
Despite containing a few marks, the gentleman's stainless steel Oyster Perpetual Rolex Explorer was sold in a working condition. Featuring as Lot 167 in the behind-closed-doors Luxury Watch Sale, the watch was up for sale amongst 269 alluring timepieces from a variety of brands. This is the second Rolex Explorer model with this reference to have sold at Fellows in recent years, with another 6150 model fetching a total of £31,900 in August 2019.
Steven Yambo, Senior Specialist from the Watch Department at Fellows Auctioneers, said: "This vintage Rolex Explorer was the top lot in our February 15th Luxury Watch Sale. The sought-after watch is in a remarkable condition for its age, and the history with it being so closely linked to the first expedition of Mount Everest only adds to the beauty of the piece. We knew that the watch would be hugely desirable during our Luxury Watch Sale, which seem to be growing in popularity and demand as each auction goes by."