A snooker medallion and a 9/11 remembrance coin are set to be in demand next week.
Often at auction unexpected items come through the door in a variety of shapes, sizes, and ages. The upcoming two-day Jewellery sales feature two notable items in particular.
Snooker Winner's Medallion, Inscribed 'Neville Francis Fitzgerald Chamberlain'
A winner's medallion to the creator of snooker is one of these items. Lot 6 in the sale on Tuesday 12th October, the medallion has a snooker depiction, including the name of the individual who invented the sport.
Neville Francis Fitzgerald Chamberlain (1856 – 1944) created the cue sport in 1875.
The story goes that Chamberlain, a lieutenant in the British Army's 11th Devonshire Regiment, was stationed in Jabalpur, India where he coined the idea.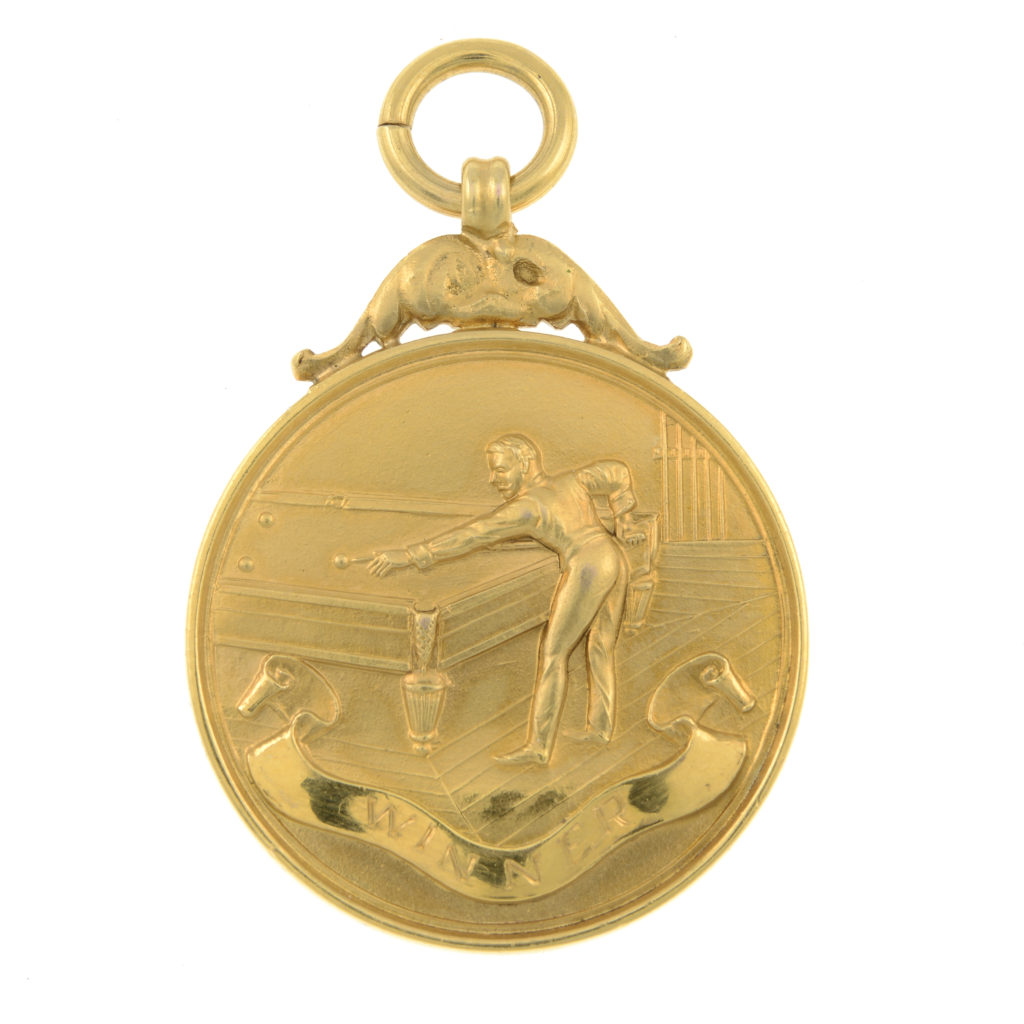 An early 20th century 9ct gold snooker winner's medallion, inscribed 'Neville Francis Fitzgerald Chamberlain'.
Estimate: £150 – £200
Chamberlain heard rookie cadets back in Woolwich using the term "snooker", and implemented this name whilst incorporating coloured balls into the existing game of black pool.
Many years later, following meetings between Chamberlain and the British Billiards Champion, John Roberts, the sport was born.
The medal for sale has hallmarks for 1919, which is three years after the first official snooker competition took place.
Albeit likely to be from an historic snooker competition, it's precise history is unknown. With an estimate of £150 – £200, the medal is sure to be sought-after amongst jewellery and sport enthusiasts.
'9-11 American Heroes' Remembrance Coin
Lot 408 in the sale is a '9/11 American Heroes' remembrance coin.
With 2013 hallmarks for London, the coin depicts the World Trade Center in the city of New York. The date "Sept 11 2001" is inscribed, with the words "REMEMBER" and "AMERICAN HEROES" also featuring.
The coin has an estimate of £100 – £150 in the Jewellery sale.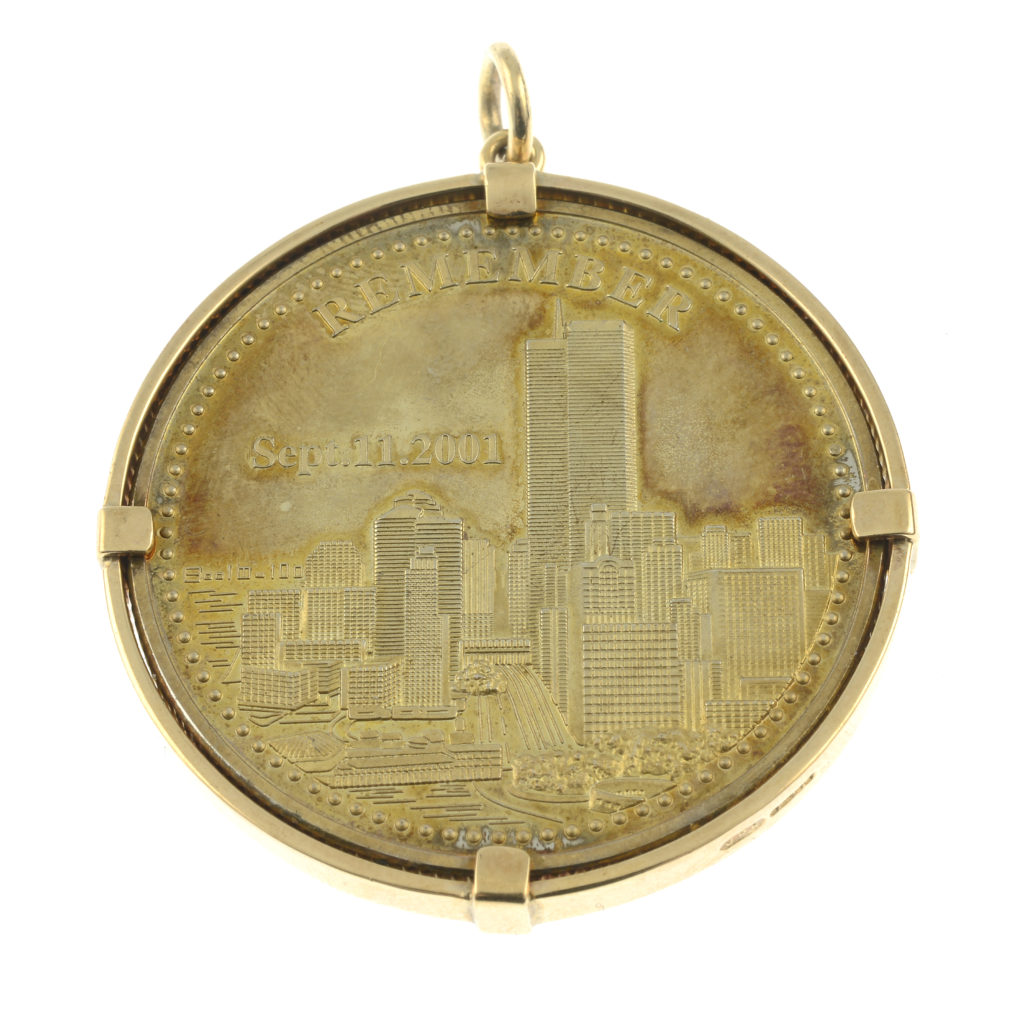 A '9-11 American Heroes' remembrance coin, within a 9ct gold pendant mount.
Estimate: £100 – £150
The Auction
The two-day Jewellery sales at Fellows include a variety of pieces from renowned brands.
We offer free shipping on the purchase of items in the auctions, subject to terms.
Physical viewings will take place in Birmingham leading up to the auction and virtual viewings can be booked.
Valuations
Our valuations are free, with no obligation to sell with us. Our experts will value your item with an estimate, so you can find out what it could achieve at auction.
The process is simple, so you can get a valuation now:
Fill in a form online. In addition, you can book an appointment to visit our offices in Birmingham and London. Moreover you can book a virtual valuation appointment.