Kes Crockett | Watch Department
I still remember the very first thing I learned about Rolex watches. It was the summer of '93 and I was sipping a glass of Robinsons squash following Saturday morning tennis club, when one of the older kids shared the following pearl of wisdom:
Older kid – "Do you know how to tell if a Rolex is real?"Me – "No…"Older kid – "Look at the seconds hand. It should sweep. If it ticks, it's fake!"
Now, I didn't have a clue how that was going to help me reach the Wimbledon final, but I remember being mightily impressed with his street smarts. No way was future Kes going to get scammed for a £40 Folex on a Tenerife beach. Not with this piece of information in his locker.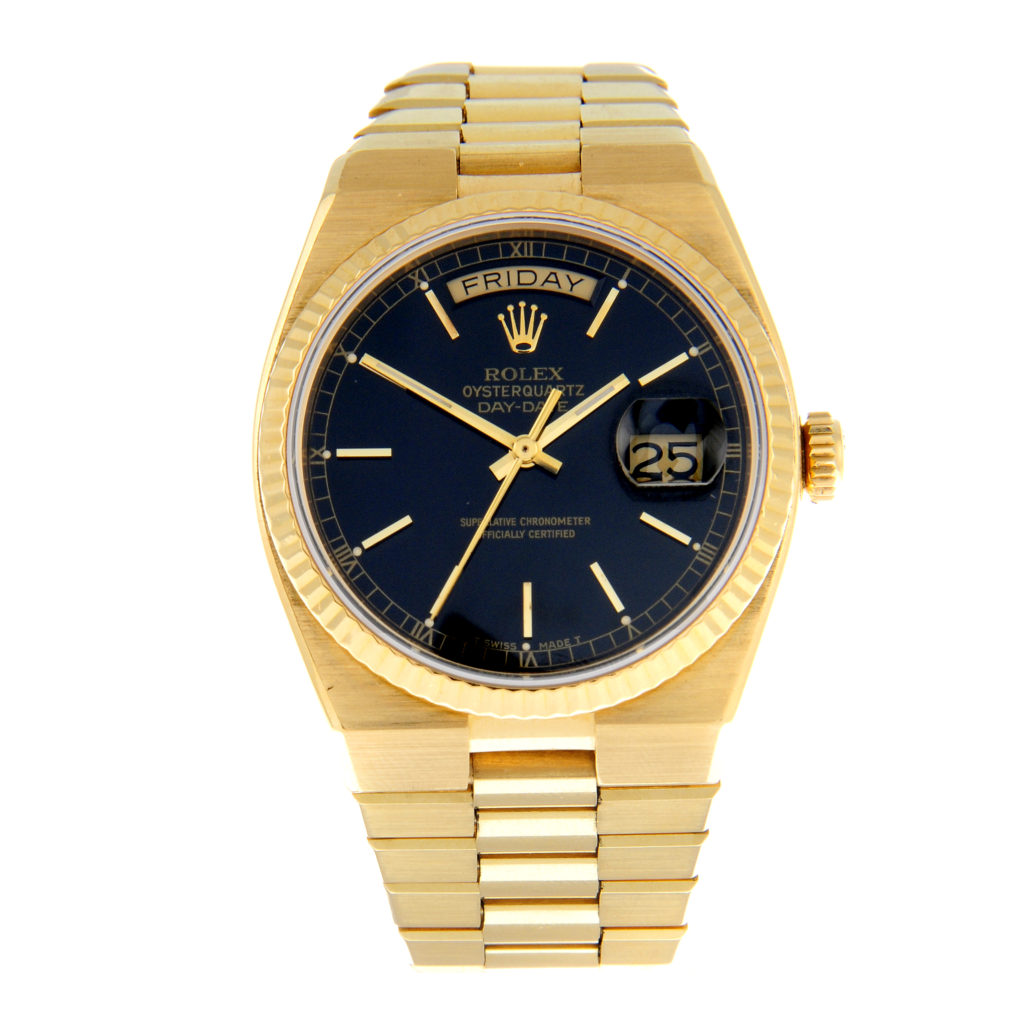 Fast forward to 2021 and we can see how the new wave of "Super Fakes" have rendered this once great advice obsolete. The truth is though, it was always wrong. He had forgotten about the Rolex Oysterquartz.
Origins of the Oysterquartz can be traced all the way back to around 1950 when Rolex first began research into electronic timekeeping, with it's first electro-mechanical patent following shortly after in 1952. The Americans and Japanese were leading the way on innovation towards commercially available electronic watches and 1962 saw a response from the Swiss. Around twenty manufacturers joined forces to create the 'Centre Electronique Horloger'. The aim, to produce a single movement which would compete, and keep Switzerland on top.
The group's first movement, 'Beta 1' came in 1967 followed by a simplified 'Beta 2', but the Japanese were ahead of the game and released the first quartz watch, the Seiko Astron, in 1969 signalling the start of the 'Quartz Crisis'.
Rolex responded with Oysterquartz reference 5100. Produced in white or yellow gold, featuring an integrated bracelet and housing the Beta 21 movement, this was a highly accurate timepiece, running to within 5 seconds per month. Seven years later, the 5100 was followed by the first Oysterquartz watches with in-house calibres 5035 (Date) and 5055 (Day-Date).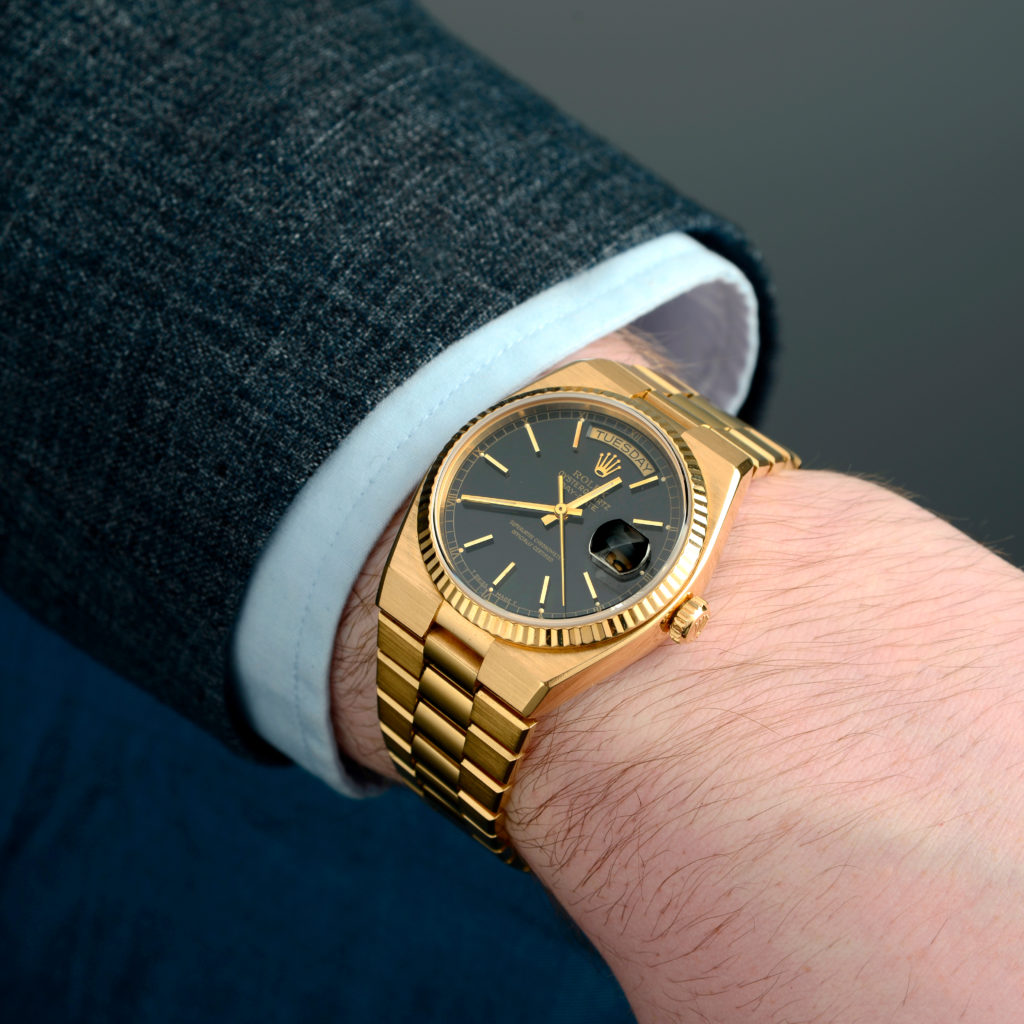 These are the mythical 'no sweep' Rolex watches my friend hadn't told me about! Ticking once per second with a beautiful click and zero backlash, these are a special piece of Rolex history. Featuring Côtes de Genève finishing, a temperature compensation system and using a pallet fork and wheel just like their mechanical counterparts, chronometer grade accuracy was achieved with ease. Sadly, despite their horological prowess, sales figures were muted, with only around 25000 Oysterquartz watches produced during it's 25yr run. Selling at the time for up to 20% more than their mechanical Day-Date equivalents, it could be argued that these watches are currently under appreciated in the pre-owned market.
Fortunately, Lot 131 In our upcoming Luxury Watch Sale may provide an opportunity to take advantage of this situation.
Oysterquartz Day-Date reference 19018 with solid 18ct yellow gold case weighing in at a hefty 148 grams comes with box and service papers dated 2019 and has an estimate of £5000-£7000.
The Oysterquartz: A Rolex ticker in a world of sweepers.