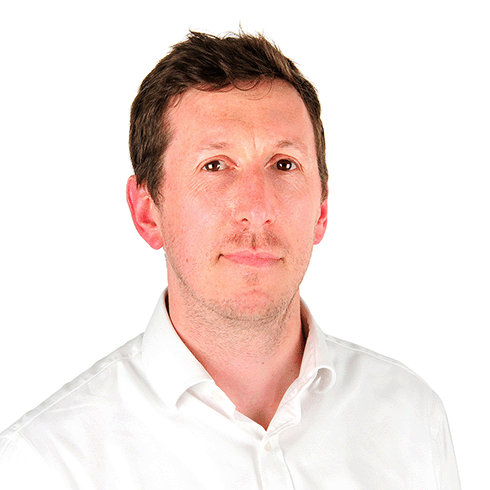 Kes Crockett | Watch Department
Rolex are the greatest watch brand in the world. There may be manufacturers who make objectively better watches, but in terms of market share, brand awareness, investment potential and general desirability, nobody comes close.
In my opinion, Rolex is to watches what Porsche is to sports cars. The sensible enthusiasts choice. A reliable, well-engineered product with all the performance you could ever need. Robust, timeless, dependable and stylish, without ever looking like Flashy McFlashface on his way to the Flashville Flash convention.
To distill the comparison further, the Rolex Submariner is the Porsche 911 of wrist wear. Show the average car driver a pair of Stuttgart's finest and they probably couldn't tell you which was which between a 997 C2S and a 2.7 RS, despite the 40 year age difference. They'd almost certainly know they were 911s though. Likewise the Submariner. This is the beauty of evolutionary rather than revolutionary design.
Our upcoming Luxury Watch Auction showcases an incredible array of Rolex Submariner watches including a selection of highly desirable vintage models consigned by a private collector. Much like the 911, although some of the details have changed the overall package remains unmistakable.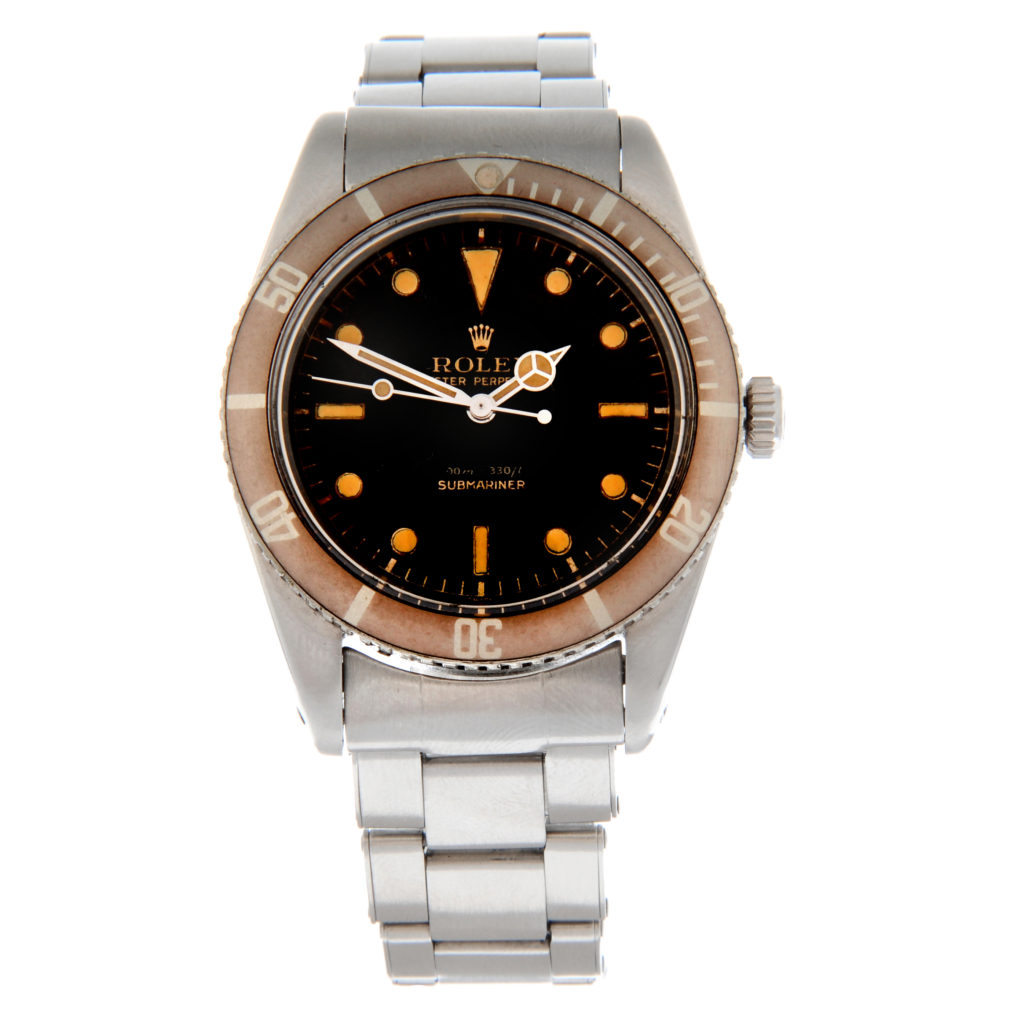 Lot 122
The 5508 was manufactured between 1958 and 1962 which makes this the most senior member of our Submariners available this August. Nicknamed "Small crown" this reference does not have crown guards and is the last to feature the 100m depth rating on the dial.
Powered by a signed automatic Rolex calibre 1530 and displaying a lovely aged patina with faded bezel and discoloured luminous material, this vintage submariner has oodles of charm.
Estimate £18,000 – £26,000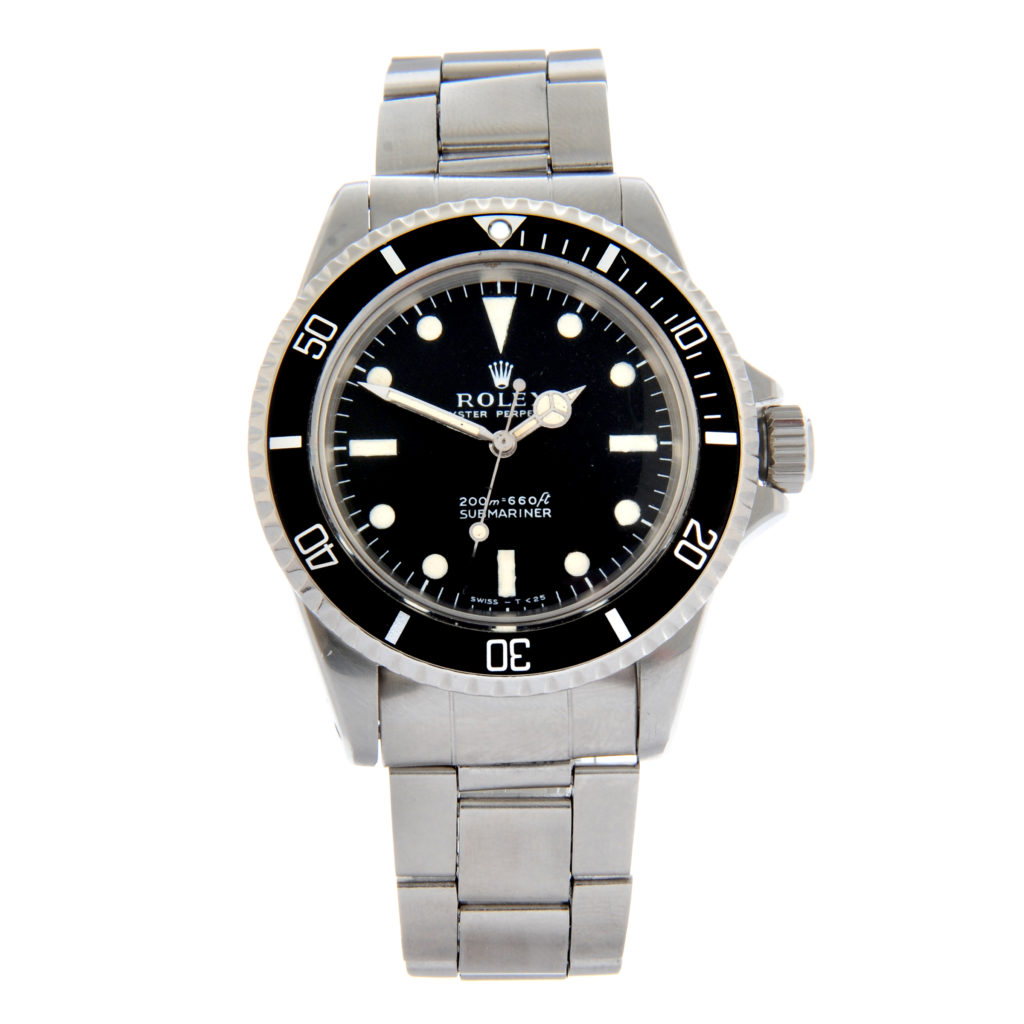 Lot 147
The 5513 is arguably one of the best places to start a Submariner collection. With one of the longest production runs of any Rolex produced; 1962 – 1989, it is relatively common in comparison to other vintage references and therefore can be found at more affordable prices.
Using an automatic calibre 1520, again without date, the 5513 we have available was manufactured in 1967, a full fifty years before the modern 116610LN shown above. How different does it look? Answer, not a lot. Now with a larger crown, protective guards and a slightly thicker case we can see how Rolex goes about its product development. The markers on this matte "Meters first" dial are far less discoloured than the 5508 shown above but still have character.
Estimate £6,000 – £8,000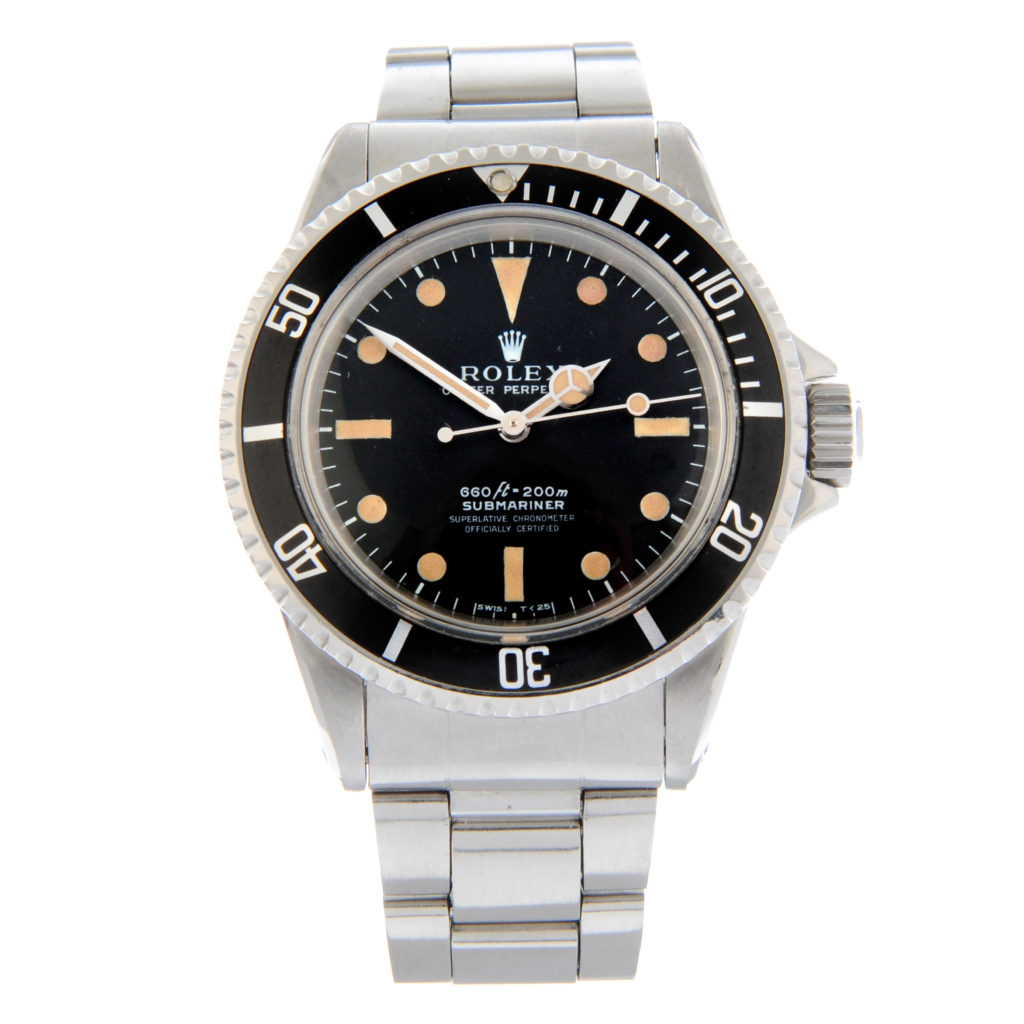 Lot 123
Spot the difference. This is a reference 5512 from 1970. Very similar to the 5513 above but with noticeable ageing of the luminous markers and hands.
The eagle-eyed will spot that this dial is configured with the more commonly seen "Feet first" text to the lower half. What cannot be seen in the picture though, is the movement which is an automatic calibre 1570. Broadly the same, and interchangeable with the 1520, the major difference can be found in the scapement which utilises a "Breguet overcoil". Again a relatively small step forward but further evidence of Rolex's desire for continued improvement.
Slightly more sought after than the 5513 due to lower production numbers
and a Chronometer certified movement, this Submariner could be a shrewd buy.
Estimate £8,000 – £12,000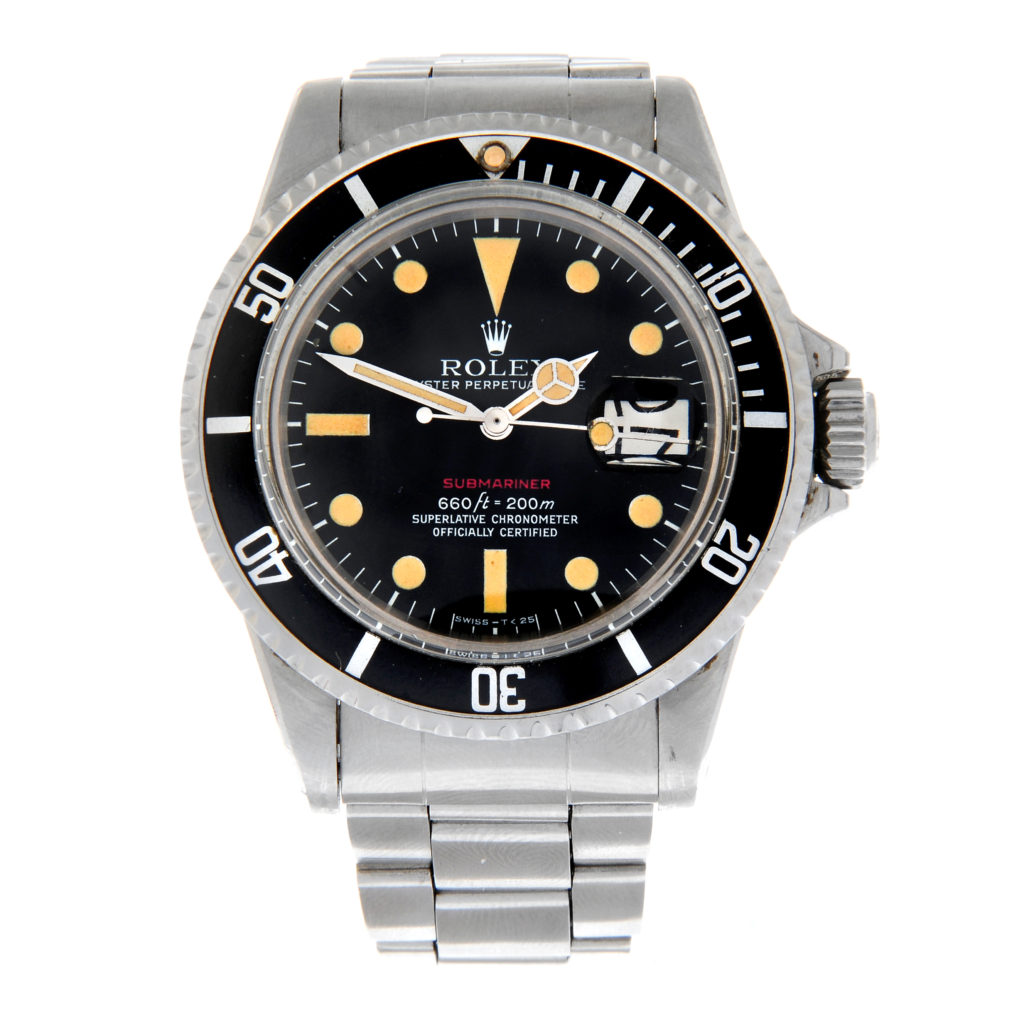 Lot 107
Reference 1680 is the first of our highlighted watches to feature a date window and cyclops magnifier lens. To some a loss of symmetry but to others, a much needed improvement in functionality. Afterall, what use is the ultimate tool watch if you turn up to the dive a day late!
Nicknamed the "Single Red" due its eye-catching line of coloured text,
this is another highly collectible vintage Rolex. Again with an Oyster case and bracelet, this example can be found with an automatic calibre 1570 chronometer grade movement.
Estimate £8,000 – £12,000
As well as the above lots, all from a private collection, we have two more Submariners well worth consideration.
Lot 148
Perhaps the easiest of all the Vintage Submariners to differentiate is this beautiful 1973 Military Issue "Milsub" wrist watch. The only watch in the line up to not feature a steel bracelet, this is perhaps the most collectible of them all. Originally with sword shaped hands, but now with the trademark Mercedes style, swapped during servicing at some point during its 48 year life, this reference 5513 comes with an incredible amount of history and accompanying paraphernalia. These include photographs, log book and certificates relating to the serving diver. Even the Royal Engineers Diver jumper is to be included.
Estimate £18,000 – £26,000
And finally, a potential future classic from the modern era…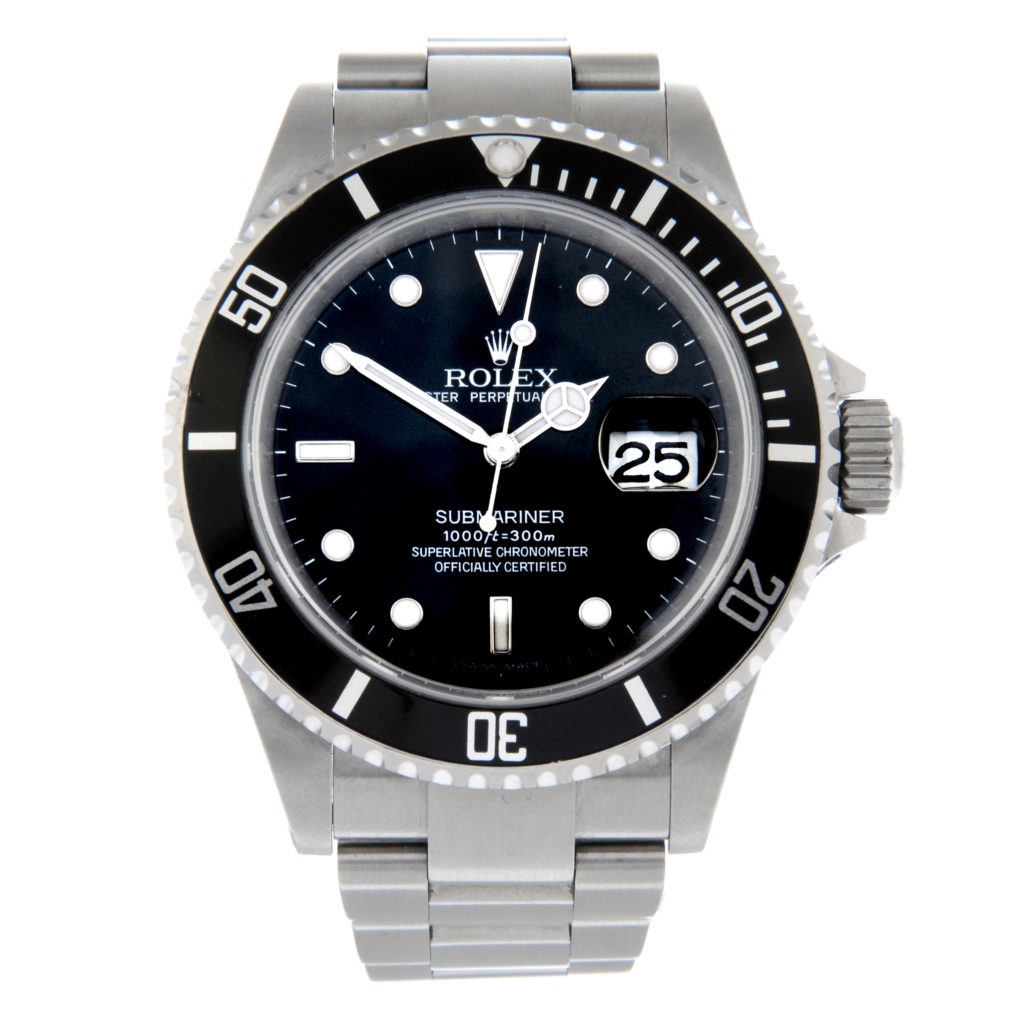 Lot 134
The youngster of the group is this 16610 from 2007. Sometimes referred to as the last of the five digit Submariners, this iteration features arguably Rolex's finest movement, the calibre 3135. Used for over 30 years since 1988 this mechanism features a Parachrom hairspring which provides greater resistance to shocks and temperature variations. Seen by many as one of the best movements ever made, this is a Rolex that can easily last a lifetime. The defining feature of this model though, is that it is the last to feature an aluminium bezel insert, the later 116610 using ceramic for this purpose. Perhaps a superior material, these ceramic bezels seem unlikely to ever develop the fading and overall patina of the aluminium predecessor and so have less potential to turn collector heads with their individuality. Well worth a look for those on a more realistic budget.
Estimate £5,500 – £7,500
Six of the best from our upcoming sale on August 16th, and whether you're a Military diver or a desk diver, you can't go wrong with a Sub.