Kes Crockett, from the Watch Department at Fellows Auctioneers, has delved into the history of Tudor and what makes the brand so special.
Here at Fellows we have the privilege of auctioning a huge variety of watches from the humble Swatch to the mighty Patek Philippe, but amongst the ever-growing list of manufacturers, one brand remains king, Rolex!
Last year Rolex accounted for a staggering 24.9% of the global Swiss watch market with retail sales of around $8.5 billion. The Coronavirus pandemic only saw their share rise, from 22% the previous year, and this trend shows no signs of slowing.
However, as any Rolex fan will tell you, there has been a cost to this growing popularity, and that is a chronic shortage in supply for its most coveted models- stainless steel sports watches. It has been a few years now since your aver-age enthusiast could walk into their local Rolex AD, hand over some hard earned cash and walk out with a shiny new GMT- Master II or Submariner 'Hulk'. Daytona? Forget it. Undoubtedly a frustrating situation for genuine buy-ers who are now forced to make a choice; buy from the grey market at higher prices, or take their business elsewhere to one of the many other luxury watch houses.
Which brings us to Tudor.
Tudor would be best described as the sister company to Rolex, both being owned by the Hans Wilsdorf foundation. Although the first Tudor signed watches hit the Australian market during 1932, the company 'Montres TUDOR S.A.' was not formed until 1946, at which point Rolex committed to guarantee the technical, aesthetic and functional characteristics, along with the distribution and after-sales service of the brand. Good to know.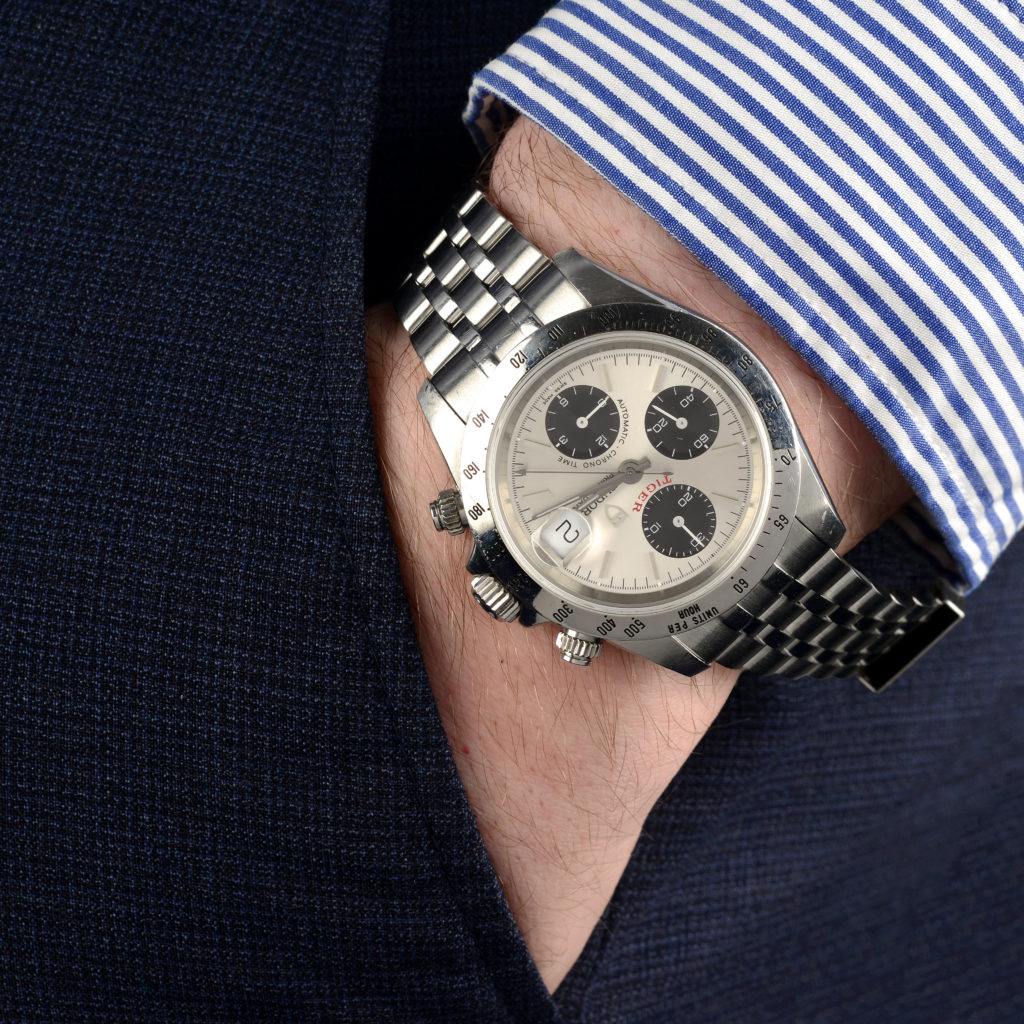 Clearly though, it wouldn't be the wisest business decision for Rolex and Tudor to compete directly with one another, and for that reason, until quite recently, there has always been a defining difference between the two brands; the movement. Whilst Rolex has generally used in-house movements for their watches (we will ignore vintage Daytonas), Tudor utilised more affordable ETA based calibres. This allowed them to occupy the space of 'entry level luxury watch', leaving Rolex room to dominate the higher echelons.
Whilst a shrewd strategy, it has sometimes led people to view Tudor as the 'poor man's Rolex', which to me at least seems a little unfair. Such criticisms will often be made by the same people who mock the Porsche Boxster owner for not being able to afford a 911, having driven neither car themselves.
Rolex's reputation (and they have been recognised as the RepTrak 'world's most reputable brand' more than once) is built on the foundation of producing high quality, reliable, durable, water resistant watches that last a lifetime. This remains the case but as the price of 'Daytonas' and 'Submariners' rise, now might be the time to consider Tudor alternatives more seriously.
The reality is that Tudor make excellent watches. Rolex materials and craftsmanship without the premium price tag. With this in mind I have selected from our upcoming Luxury Watch Sale on April 19th, a pair of stainless steel, ETA powered Tudors which may be worth a closer look.
1)Lot 165 – Tudor Prince Date Hydronaut 89190.
Stainless steel Oyster case… Tick.
Crown guards… Tick.
Screw down crown… Tick.
Proven Swiss movement… Tick.
Calibrated dive bezel… Tick.
Luminous hour markers…Tick
Cyclops date magnifier… Tick.
Estimate – £800-1200. This lot comes with its original Tudor box.
2) Lot 168 – Tudor Prince Date 'Tiger' chronograph 79280.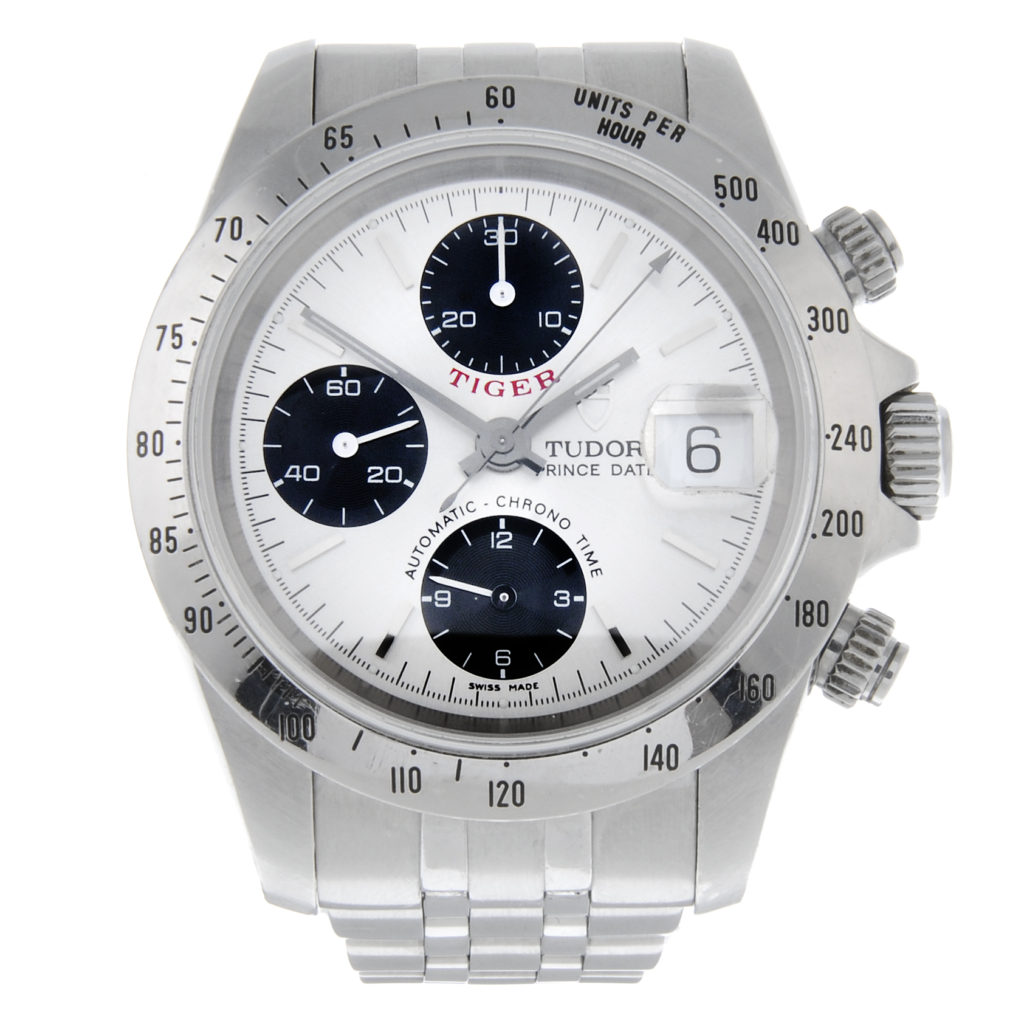 Stainless steel Oyster case… Tick.
Crown guards… Tick.
Screw down crown and pushers… Tick.
Proven Swiss movement… Tick.
Tachymeter bezel… Tick.
Cyclops date magnifier… Tick.
Estimate – £2800-3600. This lot comes with its original Tudor box and warranty papers.
Two great watches which share more than a few similarities with their Rolex stablemates. Which brings us back to the question…
Are Tudor really the 'poor man's Rolex'?
With David Beckham, Lady Gaga and The All Blacks amongst their current brand ambassadors, this full time watch cataloguer and part time blogger doesn't think so.