Arts and Crafts
The Arts and Crafts Movement began around 1880, it emerged as an attempt to reform British design. Founded on the ideas of philosophers and authors such as John Ruskin, Augustus Pugin, and William Morris, the movement wanted to emphasise the importance of human involvement in decoration over mechanized production. Jewellery was one such industry that was heavily influenced by the movement. You can read about our Arts and Crafts lots in our upcoming Jewellery auction here.
The movement was huge, and was most developed in Britain, however it spread as far as North America and Japan. All areas of decoration were influenced and Arts and Crafts laid the foundations for what we now consider to be the Art Nouveau movement. We have several items in our upcoming Antique, Fine Art & Collectables auction that were inspired by the Arts and Crafts Movement. Two of these are attractive examples of ornamental copperware. Copper was a material favoured by the followers of the movement and although copper items have been found that date back as far as 9000 BC, in the late 19th century it flourished as an artistic medium. Lot 155 is an example of the movement's aim to make everything beautiful – including things of practical purpose, while Lot 191 is an illustration of some of the decorative items produced.
Newlyn Copper at Auction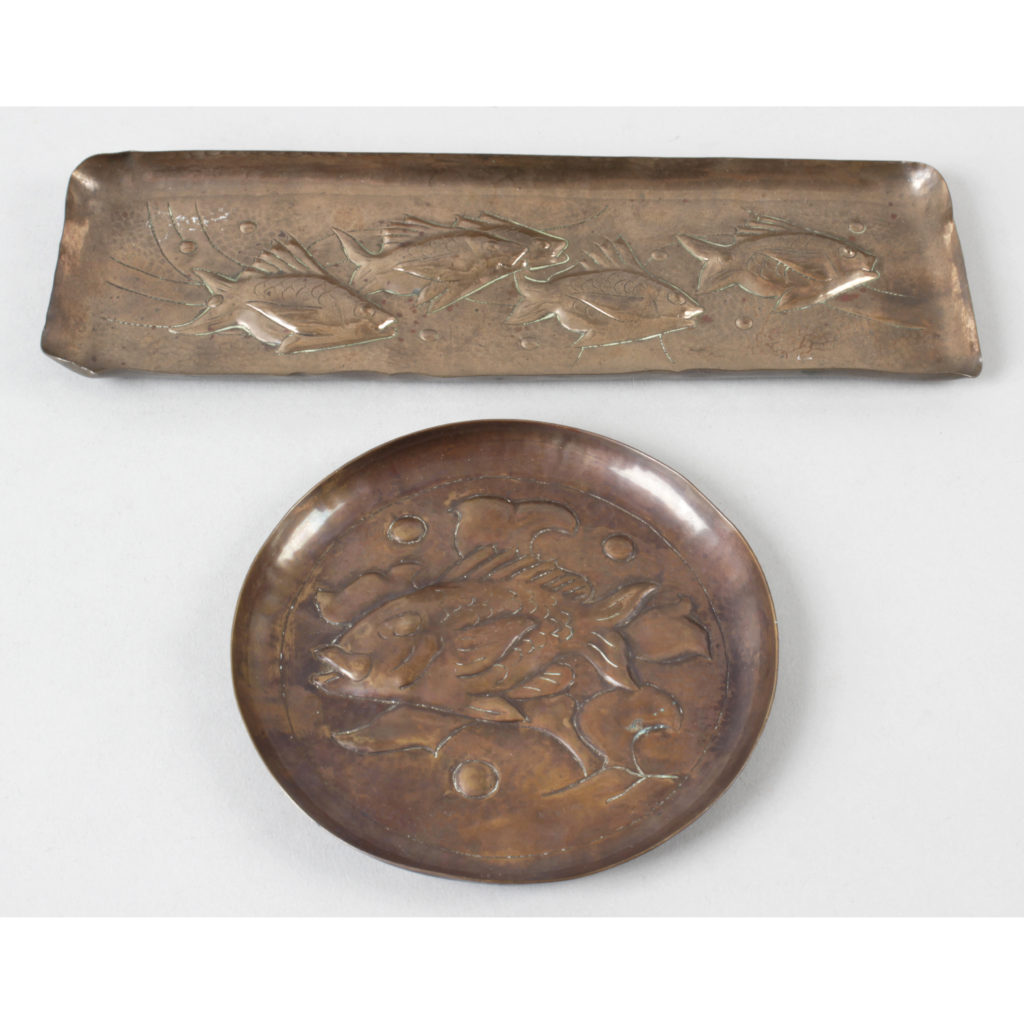 Lot 155 presents two items of practical use that remain a testament to skilled craftsmanship. The two small dishes are Newlyn Copper, a class of Arts and Crafts that finds its roots in Cornwall. Newlyn Copper came about in the 19th century due to a decline in the fishing industry. Fishermen were facing unreliable work and unemployment and so were trained in copper-smithing as an alternative means of employment. Designs typically relate to the sea such as images of ships, or like our lot – fish.
Lot 191 also relates to Newlyn Copper. This large and impressive copper panel depicts a ship in choppy seas. In the background you can see the sun beginning to rise. It is in the style of John Pearson, one of the founders of the Newlyn Industrial Class, and a master craftsman at the Newlyn School. Pearson is most known for the time he spent with ceramist William de Morgan and his tiles and pottery work. However, he is also recognised for his four large copper plaques that decorate the Newlyn Art Gallery.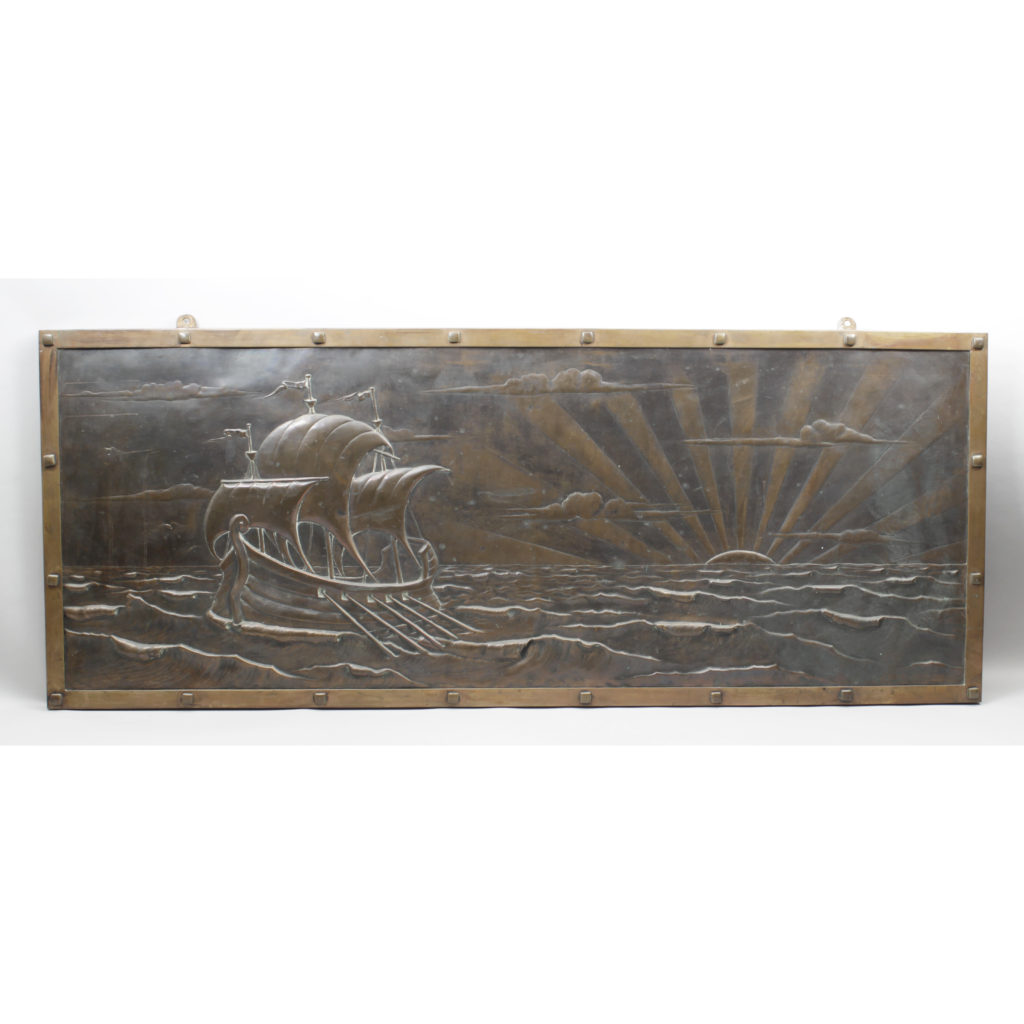 A permanent exhibition, displaying a large portion of the original Newlyn School's work is on view at the Penlee House Gallery and Museum in Penzance and The Copper Works Newlyn was re-established in 2004. Newlyn is now a popular name among collectors of the Arts and Crafts movement. The items produced represent an interesting time in Cornish history.
Valuations
Our valuations are free, with no obligation to sell with us. Our experts will value your item with an estimate, so you can find out what it could achieve at auction.
The process is simple. You can fill in a form online or book an appointment to visit either of our offices in Birmingham or London. Virtual valuation appointments are also available.
Make sure you don't miss finding that special something by signing up for our emails. You'll be the first to know when catalogues become available, receive invitations to special events, and preview the hottest lots from our auctions, plus much more. You can also set up lot alerts, to tell us exactly what you are looking for. Our personal shopping service will make sure that you are the first to hear about it.