What is a Fellows Award? We are proud to sponsor two awards at Birmingham College University's School of Jewellery each year. The awards reflect two main areas of the school and our business, Jewellery and Horology.
As a Jewellery Quarter-based company, we think it is important to support the School of Jewellery at Birmingham College University. As well as the annual awards, we also offer paid internships and part-time employment to the students during their studies. Many recent graduates go on to work with us in our Jewellery and Watch teams.
This year, we caught up with the two Fellows award winners Anthony and Jacob to hear about their award-winning student projects.
Valuation Module: The Fellows Award
Part of the gemmology and jewellery studies degree at BCU jewellery valuation. As part of their degree, students are able to use purpose-built facilities at the Assay Office. We also often host students for practical days in industry at our Jewellery Quarter head office and saleroom.
Anthony Dieu de Bellefontaine was the 2022 recipient of the Fellows Award in the valuation module. Anthony said the following about his experience:
There were a few assessments for the valuation module. For one of the assessments we visited Fellows where we were given two items to value for insurance purposes. Then, the next day back at the assay office we valued a third piece for probate. The other assessment piece was a timed exam in which we had to date silver items, identify products, describe different types of valuations, give a colour grade for a couple of gemstones, and value a ring.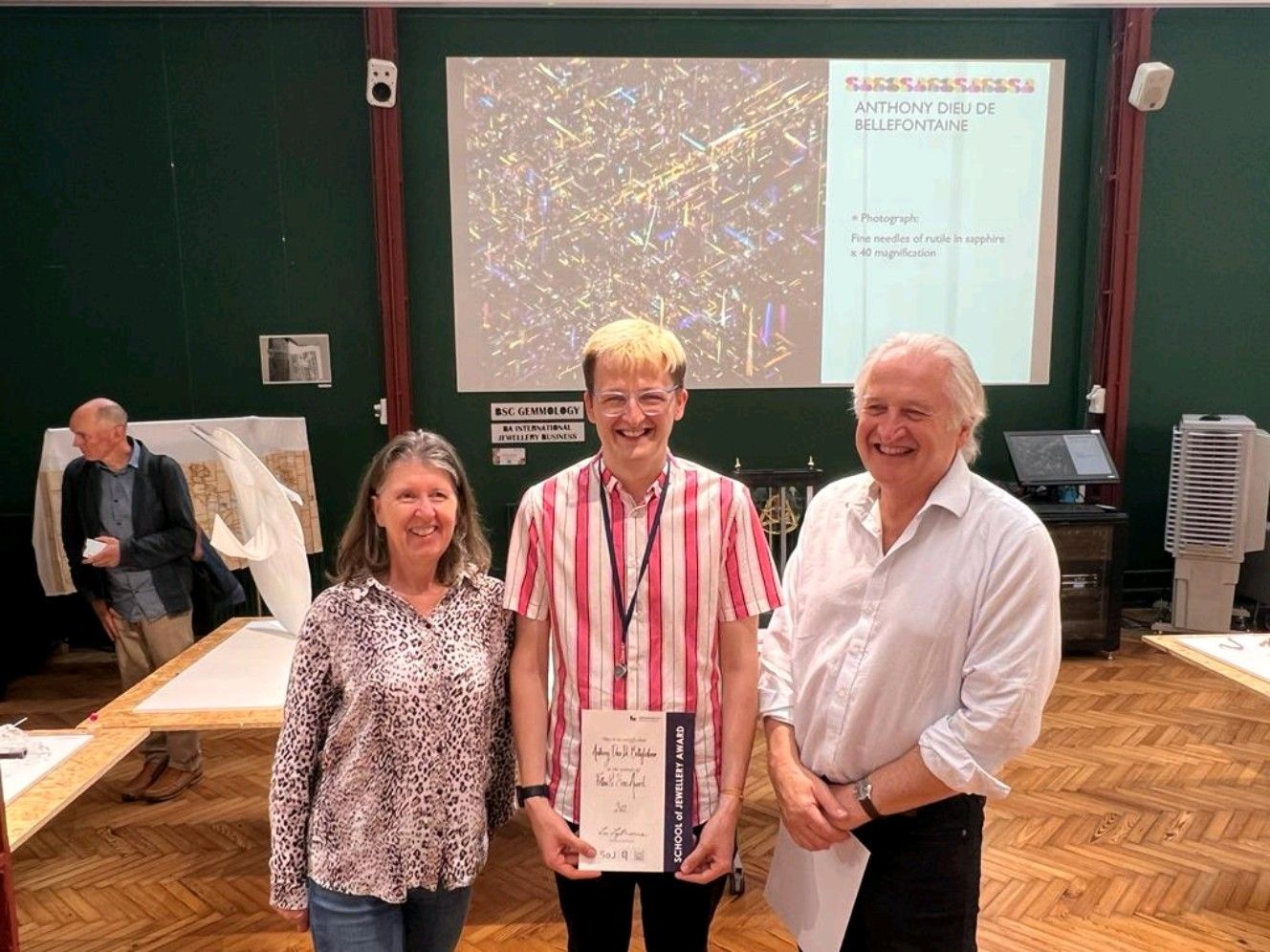 Since completing his degree, Anthony is now working full-time at The Assay Office. His role at the AnchorCert gem laboratory is as a Trainee Operational Gemologist where he is happy to be using the knowledge he acquired during the course.
Horology Prize : The Fellows Award
As part of their final year, horology students at Birmingham City University produce a Major Project. Jacob Worthington won the Fellows Award – the Horology Prize for Technical Application to Theory for his final year project. He chose to produce a carriage clock which is an 8-day duration with an engraved and silvered chapter ring. The clock is wound from the front with a highly polished click and clickspring seated below the chapter ring.
Jacob said the following about his clock:
As I am a keen watchmaker and watch enthusiasts there are nods to this in my clock. The chapter ring is engraved with indices that are inspired by the Bauhaus school of thought, 'form follows function' and watches like the Nomos Orion. Also, the outside of the front and black plate is textured which is inspired by Grand Seiko dial of the White Birch SLGH005.
I am grateful to receive the Fellows award for Technical Application to Theory. To receive this award from such a historic and prestigious company is very special, especially considering they are located so close to the School of Jewellery.
Jeremy Hobbs, the School's Deputy Head said that this project was "an exemplary representation of his horological understanding and skillset that has earned him a job with Rolex already".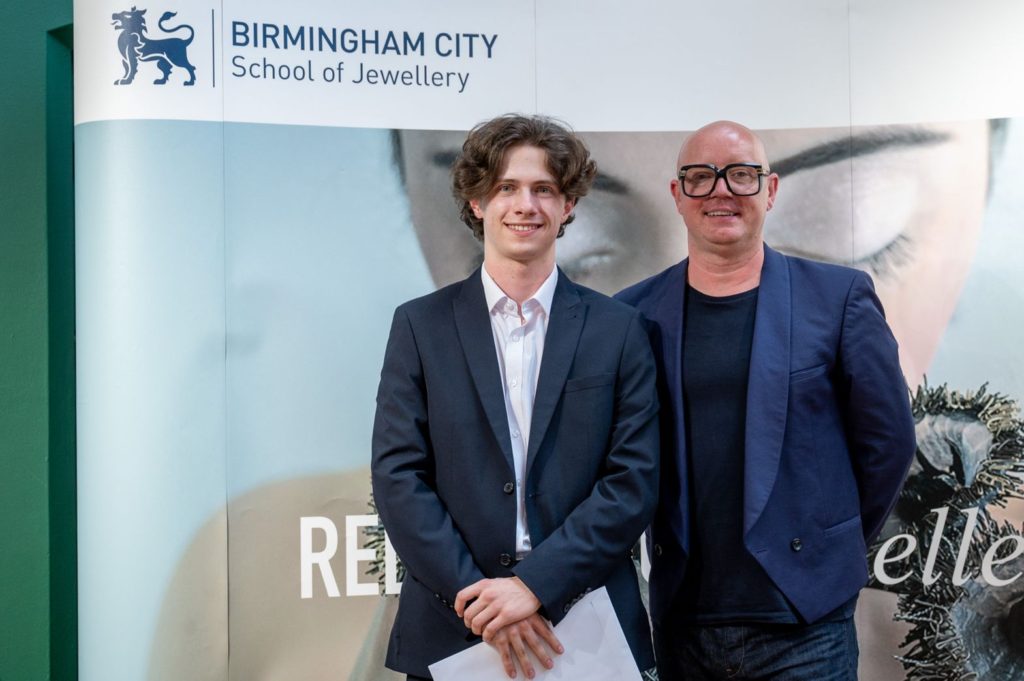 I have spent the last 9 months producing this clock in its entirety. I produced every thing in this clock apart from the platform and the screws. It demonstrates all the skills that Birmingham City University has taught me over the last 3 years.
Join the team
This year, we have already welcomed 4 current students to our Jewellery team as part-time assistants. Recent graduate Sam Jeens has joined our Watch department as a junior cataloguer. We're always looking for enthusiastic people to join the Fellows team. If that sounds like you, why not check out our employment opportunities page?
Fellows is one of the fastest-growing independent auction houses in the UK, holding close to 80 auctions every year. We offer excellent employment opportunities for those passionate about jewellery, watches, antiques, silver and collectables. Fellows remains a family business after over 140 years; we take pride in our friendly manner and excellent customer service. This helps to build long-term, supportive relationships with employees and clients alike.
We would be keen to hear from anyone looking to join the auction world. Please email us your CV and a cover letter.