The very distinctive and very popular Martin Brothers pottery was produced from around 1873, initially working from premises in Fulham in London. Robert Wallace Martin, the oldest brother, who had previously worked for J. B. Phillips, architectural sculptors, of Vauxhall Bridge Road, and had also studied art at the Lambeth school of art, began to produce pottery vessels and wares. In 1877, with a now growing company, there was a change of premises with the company relocating to Southall in London. Producing 'salt glaze 'stoneware pottery, the 'salt glaze ' a process that includes salt thrown into the kiln during firing created both matt and gloss finished glazes, these glazes would be unique and dependent upon various conditions at the time of the firing.
He is now joined by his other brothers. Walter Fraser Martin is a specialist in coloured glazes an also an expert at the potter's wheel. Edwin Bruce Martin, a thrower, who had a passion for decorating wares with floral or fish designs. They had also studied at the Lambeth school of art, and had also worked at the Royal Doulton factory in Lambeth. Charles Douglas Martin was placed in charge of their retail shop. This was located in Brownlow Street, High Holborn, this was opened in 1878.
The Martin Brothers style
The shop, with Charles as manager, remained open for business up until its closure from a fire in 1903. The most highly prized examples of their pottery were produced at around the turn of the 19th and 20th century. This is considered to be when their works reflected a more flamboyant style, with the highly detailed animal and bird figures.
After this period, the designs became more reserved. They were perhaps influenced by the time period and that of the art nouveau style. The factory is believed to have closed in 1914. However, some pieces are known to have been produced up until the death of Robert Wallace Martin in 1923.
Martin Brothers at Auction
Today, Martin Brothers pottery is highly sought after by collectors around the world, with their unique and eccentric designs. In fact, our upcoming Antiques, Fine Arts & Collectables auction features 13 lots from the Martin Brothers, with the majority being vases and jugs. These pieces are predicted to attract the attention of collectors and enthusiasts alike. Collectors generally appreciate the skill and artistry involved in creating these highly individual pieces. Here are a few Highlights of the Martin Brothers pieces at Auction…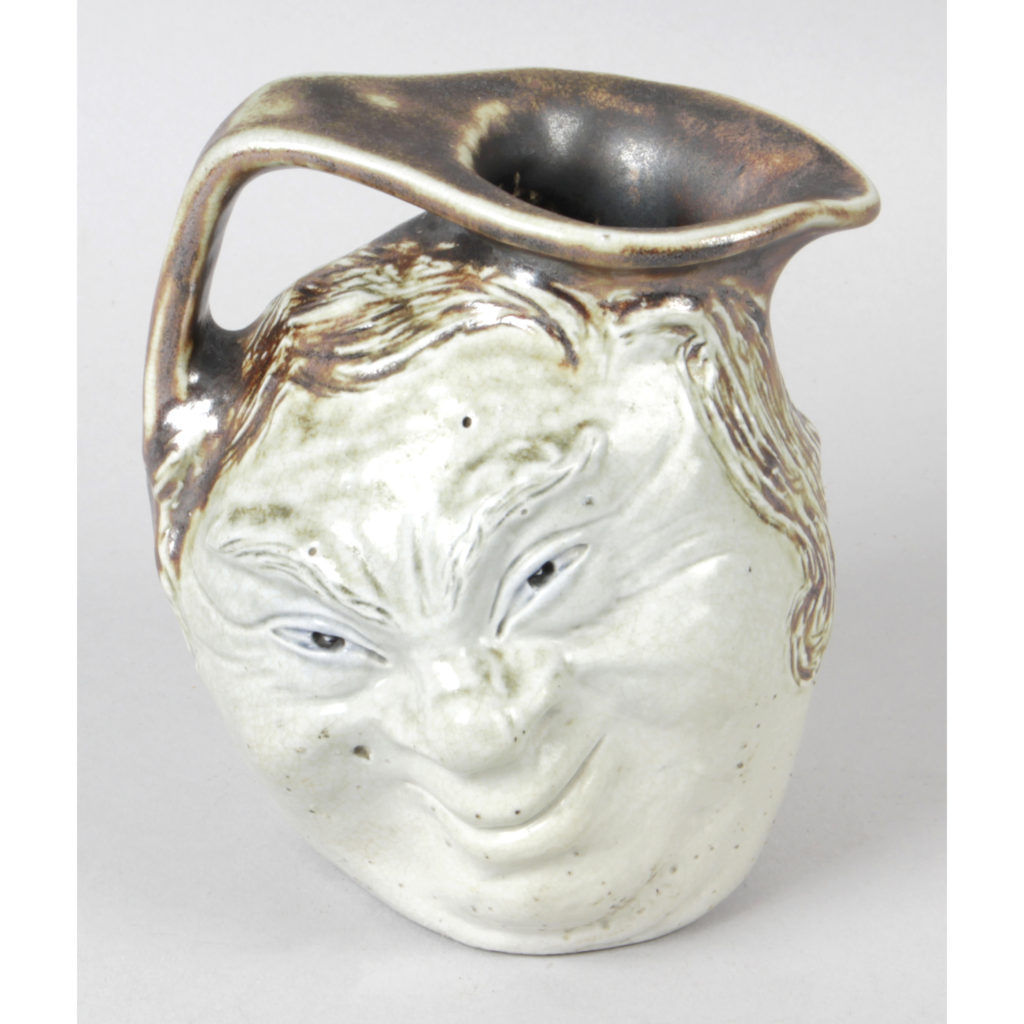 A Martin Brothers pottery 'face mask' jug.
Estimate £2,000 – £2,500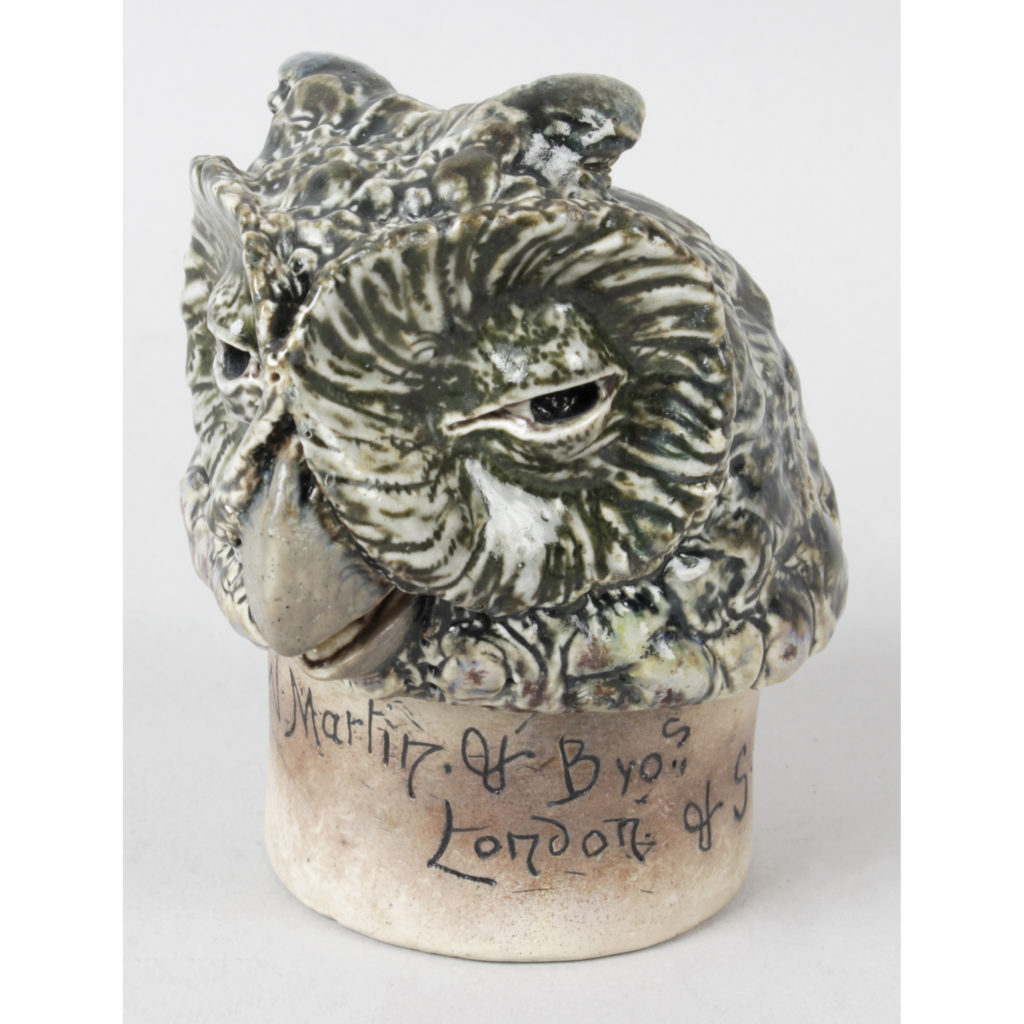 A Martin Brothers pottery jar cover modelled as the head of an owl.
Estimate 2,000 – 2,500
Valuations
Our valuations are free, with no obligation to sell with us. Our experts will value your item with an estimate, so you can find out what it could achieve at auction.
The process is simple. You can fill in a form online or book an appointment to visit either of our offices in Birmingham or London. Virtual valuation appointments are also available.
Make sure you don't miss finding that special something by signing up for our emails. You'll be the first to know when catalogues become available, receive invitations to special events, and preview the hottest lots from our auctions, plus much more. You can also set up lot alerts, to tell us exactly what you are looking for. Our personal shopping service will make sure that you are the first to hear about it.
Kevin Jackson | Auctioneer & Senior Specialist