Theo Fennell – Biography
Theo Fennell is a world-renowned British jewellery and silverware designer and a master of his craft. He was born to a military family in Egypt in 1951. This resulted in a childhood full of travelling and experiencing a plethora of cultures that would later inspire his designs.
Fennell studied at Eton and then The York College of Art, before then studying at The Byam Shaw school of Art in London. He first opened his workshop in Chelsea in 1982. Despite now globally establishing his brand as a leader in original and bespoke jewellery and silverware designs, his workshops and studios have remained at The Fulham Road for over 40 years.
In 2022, Fennell was inspired to release a memoir titled 'I Fear for This Boy: Some Chapters of Accidents'. This was during lockdown in London with his wife Louise (an author herself), and their two daughters – Emerald (an actor and director) and Coco (a fashion designer). He ascribes the memoir's playful title got to an old school report his family discovered during a lockdown clear-out.
Theo Fennell – Jewellery
Theo Fennell pieces have a heavy emphasis on originality, and claim inspiration from a wide array of sources. These include; renaissance and Georgian jewellery styles, Greek classicism, Elizabethan art and poetry, churches, music halls, fairgrounds, and stain glass windows. All Theo Fennell pieces are masterfully handcrafted, with the brands primary focus remaining on creating breath-taking original designs, one of pieces, and bespoke pieces.
There are a few examples of Theo Fennell jewellery pieces available in our upcoming Fine Jewellery auction. Namely, several collectable heart-shaped ''Art' charms – boasting unique and playful designs that differ from charm to charm. Each charm is handcrafted in their London workshops and is gem-set in 18ct white gold. The masterful placement of the gems and metal is what creates the original designs and patterns.
Other notable Theo Fennel pieces in the auction include an 18ct gold statement ring depicting a lion's head. This is believed to be the 'Coraggio' lion ring, an 18ct gold ring with a floral motif. It is a gorgeous 18ct gold ring with an intricately crafted tri-colour gold bumblebee, and an 18ct gold cross pendant. Motifs seen across all of these pieces are constant features in Theo Fennell collections. In particular, the cross pendant being a staple of the brand. Large, eye-catching statement rings such as the lion ring are also a Theo Fennell staple greatly exemplifying the technical skill by which their pieces are crafted.
Theo Fennell at our upcoming auction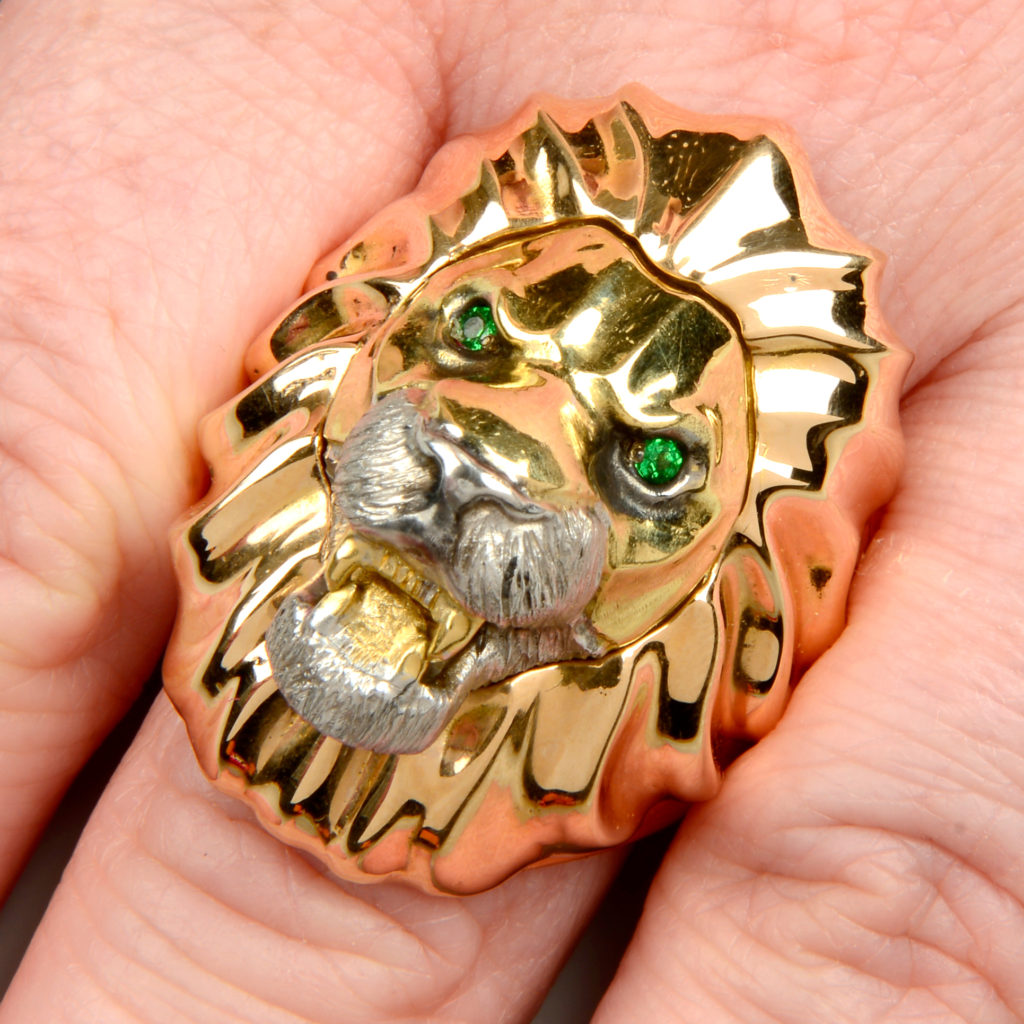 An 18ct gold 'Coraggio' lion ring
Estimate £3,500 – £4,500
An 18ct gold band ring, with tri-colour bumblebee motif
Estimate £500 – £700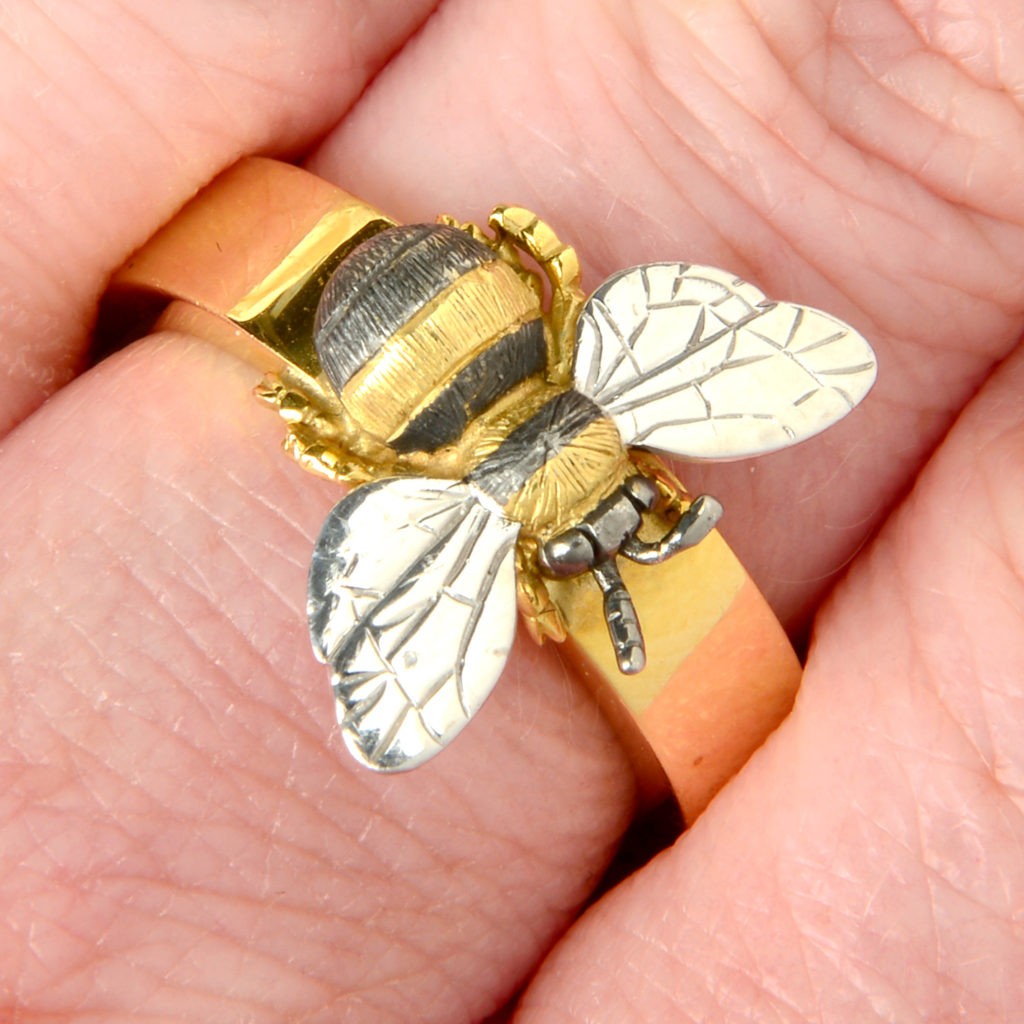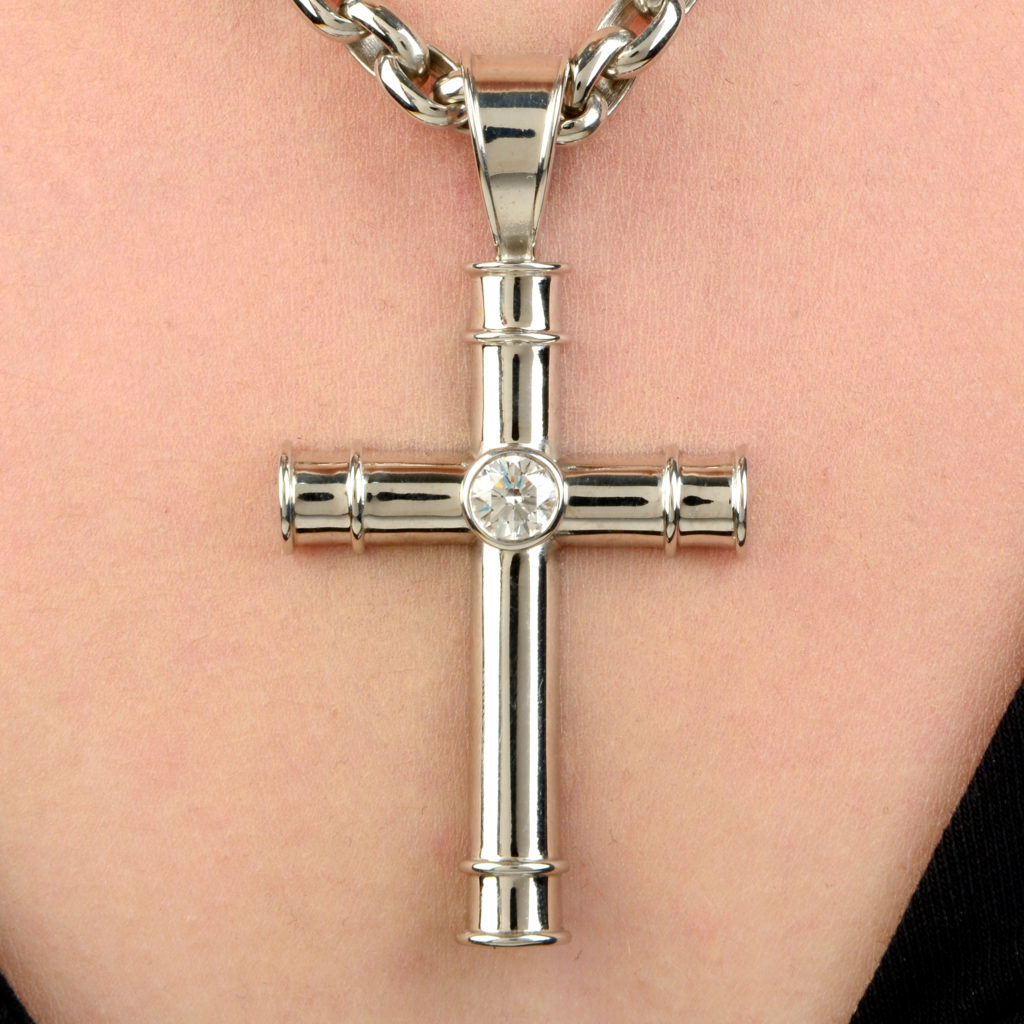 An 18ct gold diamond cross pendant, with chain
Estimate £6,000 – £8,000
A selection of 18ct gold pavé-set diamond heart ''Art' charms
Estimate £400 – £600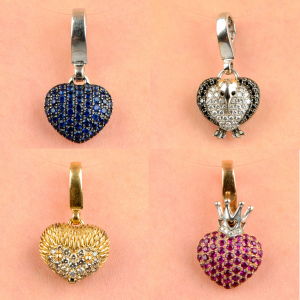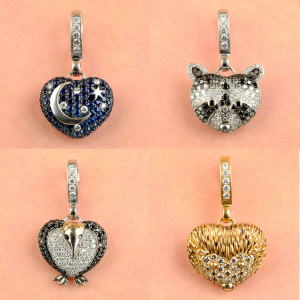 Valuations
Our valuations are free, with no obligation to sell with us. Our experts will value your item with an estimate, so you can find out what it could achieve at auction.
The process is simple. You can fill in a form online or book an appointment to visit either of our offices in Birmingham or London. Virtual valuation appointments are also available.
Make sure you don't miss finding that special something by signing up for our emails. You'll be the first to know when catalogues become available, receive invitations to special events, and preview the hottest lots from our auctions, plus much more. You can also set up lot alerts, to tell us exactly what you are looking for. Our personal shopping service will make sure that you are the first to hear about it.
Jonathan Riches | BSc (Hons)