The weeping willow – it is all in the name! This is a popular design for memorial jewellery. The way the willow hangs, sets the ideal scene usually framing the mourner and urn from above. It helps relay both the sadness and grief felt by mourners.
The lady in mourning below is wearing contemporary 18th century dress which corresponds with that of the child pictured on the reverse – represented below. This leads us to believe that this is a mother grieving the death of her child.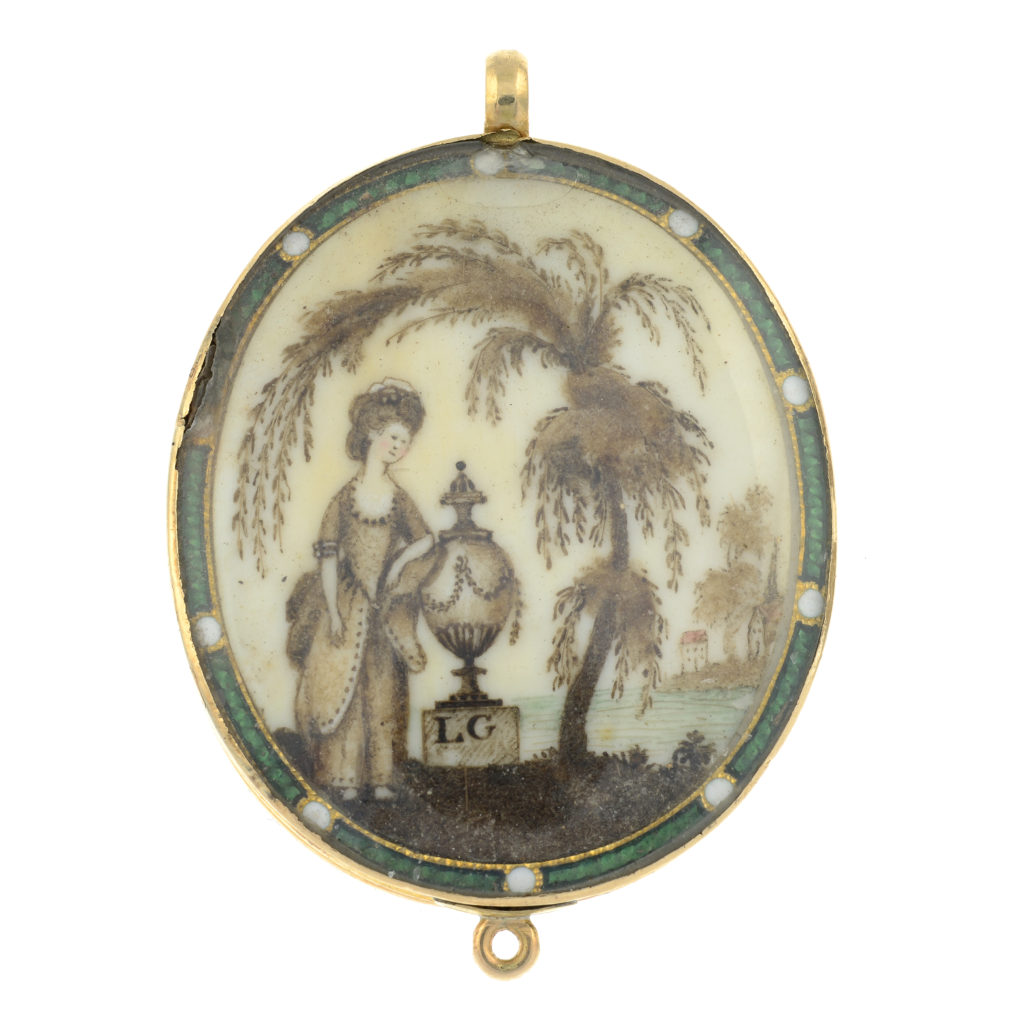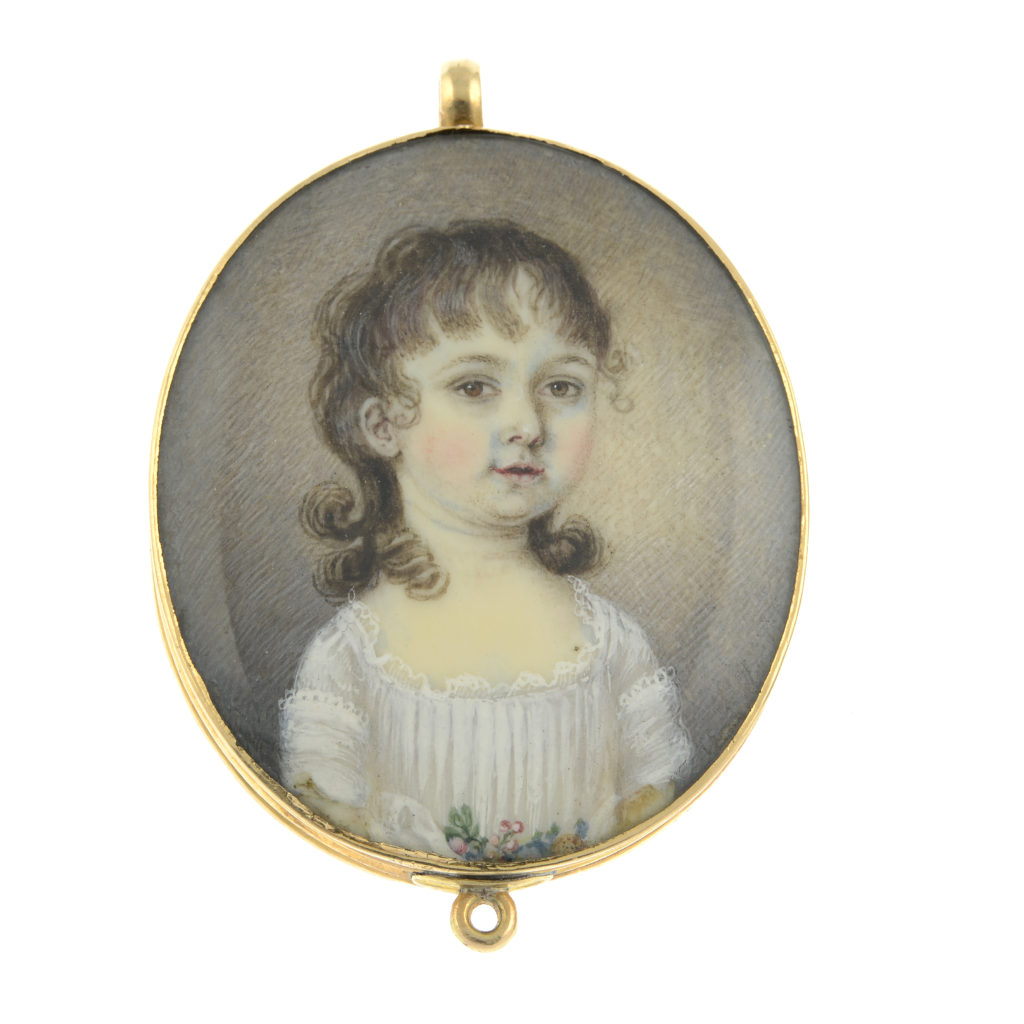 In contrast to the contemporary dress, the exaggerated urn on which the mourner is leaning, references antiquity, a popular motif in the late 18th century. This gives us a small glimpse of the mourners 'self' and personal identity. The item sold for a full price of £1,914 (including fees) at Fellows.
Did you know? The willow had a resurge in popular culture during the 1770s, with the publication of The Sorrows of Young Werther by Johann Wolfgang von Goethe and depictions of Charlotte, who wept at his grave, flanked by the tree. ⠀
More information on the weeping willow can be found here.
The Jewellery Team
We have a team of full-time jewellery specialists who hold formal qualifications in gemmology and diamond grading. These are from Gem-A (The Gemmological Association of Great Britain) and the GIA (Gemological Institute of America).
Our Jewellery Department benefits from a wide range of specialisms. We are able to offer a bespoke, personalised service to all of our clients.
Valuations
Our valuations are free, with no obligation to sell with us.
Our experts will value your item with an estimate of what it could achieve at auction, so You can fill in a form online. You can also book an appointment to visit our offices in Birmingham and London, or book a virtual valuation appointment.