Paraiba tourmalines can range in colour from very saturated and vivid blue to green which makes them different from other tourmaline types and indeed other gemstone varieties.
History of Paraiba tourmalines
The first Paraiba tourmaline was discovered in the state of Paraíba, Brazil. In the 1980s, a gem prospector named Heitor Dimas Barbosa found these interestingly coloured stones after many years of searching. They were introduced in the market for the first time at the 1990 Gem and Mineral Show in Tuscon, Arizona (USA). They immediately attracted attention given their unusual colour and became a desirable stone in the global market.
In the early 2000s, intensely-coloured tourmalines as a result of copper were found in Mozambique and Nigeria. The gem world agreed that the name Paraiba could also apply to these tourmalines.
Identifying Paraiba tourmalines
The colour of the tourmaline will change in intensity and hue based on how much copper is in the gemstone's chemical structure. The copper can also present as flashes of green within the gemstone. This is one way for a non-gemmologist to take a guess at distinguishing Paraiba tourmalines from other vivid blue stones such as Zircons or Tanzanites.
Paraiba tourmalines today
Today Paraiba tourmalines are becoming more and more popular. Modern designers such as Theo Fennell and Kat Florence regularly make use of them in their designs, which we are lucky enough to see in our auctions.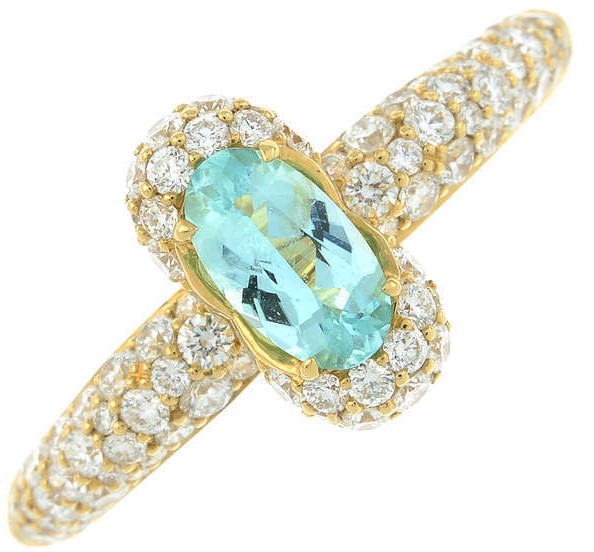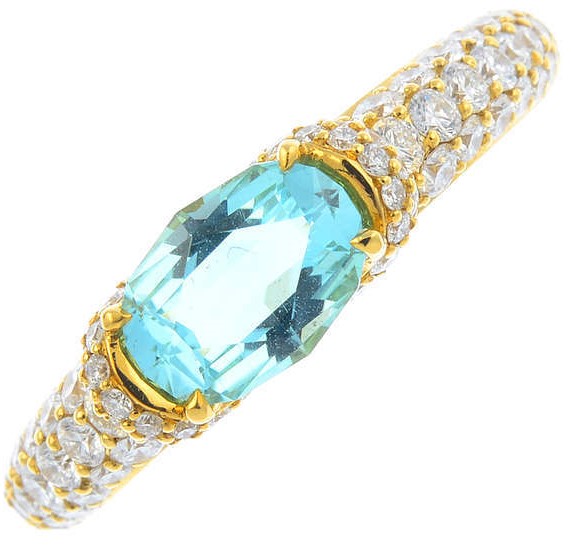 Paraiba tourmalines at auction
You will be able to find two Paraiba tourmaline lots in our upcoming Gemstone Sale, ending on August 15th, which are lot 379 and lot 381, both certified by American International GemLab.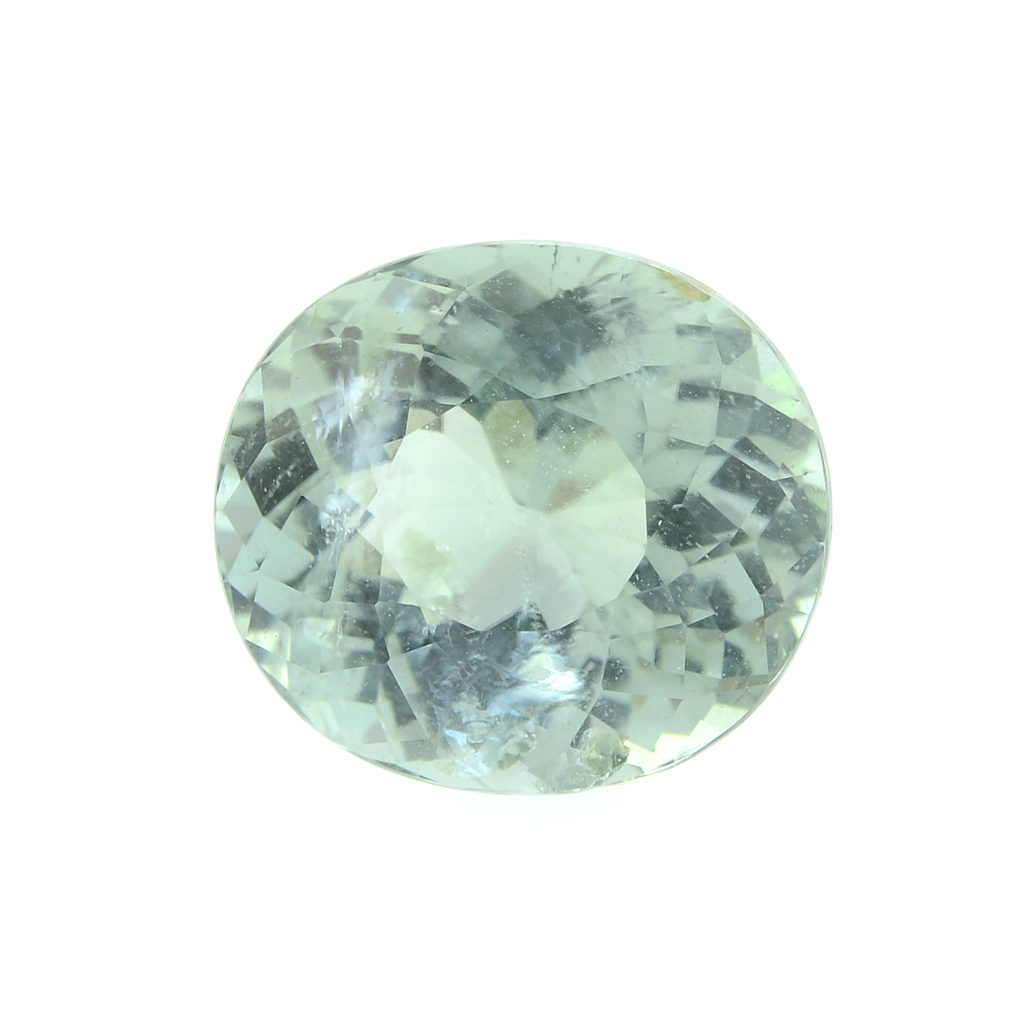 Lot 379
An oval shape paraiba tourmaline, weighing 2.89ct
Estimate: £200 – £300
Measuring 9.38 by 8.42 by 5.81mm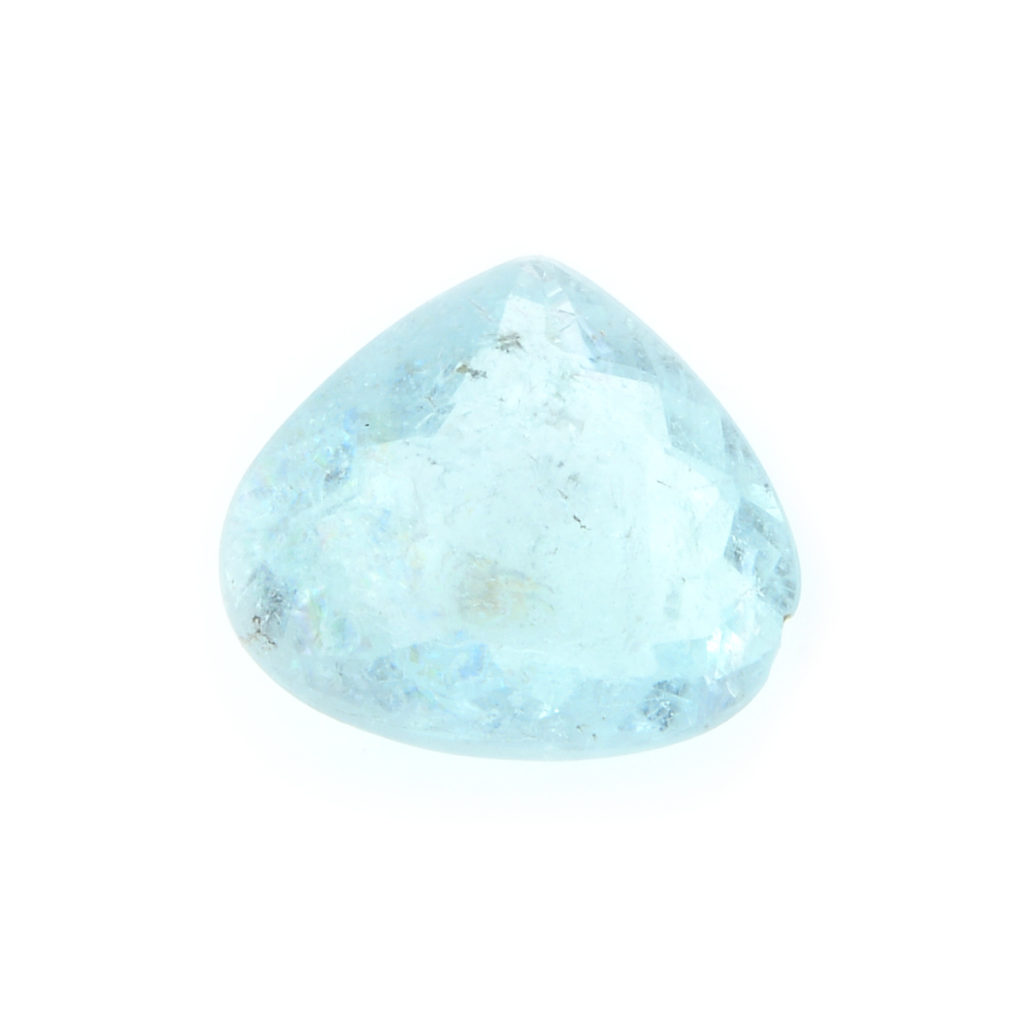 Lot 381
A pear shape paraiba tourmaline, weighing 0.98ct
Estimate: £40 – £60
Measuring approximately 7.36 by 6.53 by 3.18mm
Valuations
If you are looking to find out how much your gemstones could be worth, why not speak to our specialists? Our valuations are free, with no obligation to sell with us. Our experts will value your item with an estimate, so you can find out what it could achieve at auction.
The process is simple, so you can get a valuation now:
Fill in a form online. In addition, you can book an appointment to visit our offices in Birmingham and London. Moreover, you can book a virtual valuation appointment.