Monday's Luxury Watch Sale features two historic WWII navigation timers.
The auction, showcasing over 200 timepieces, is another brilliant sale which includes many military watches.
These timers played a significant role during the war and assisted the British naval fleet.
The H. GOLAY Navigation Timers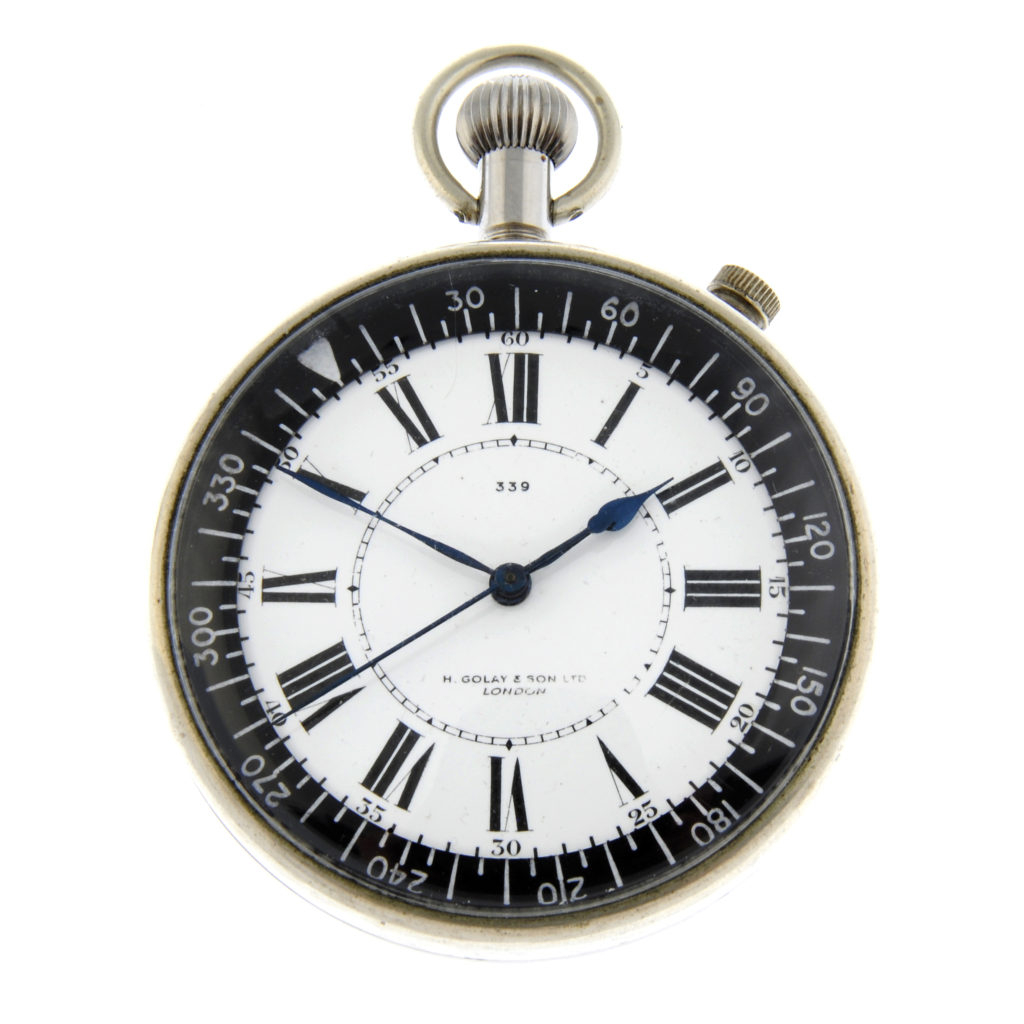 H. GOLAY – a stainless steel military issue navigation timer, 62mm.
Estimate £400 – £600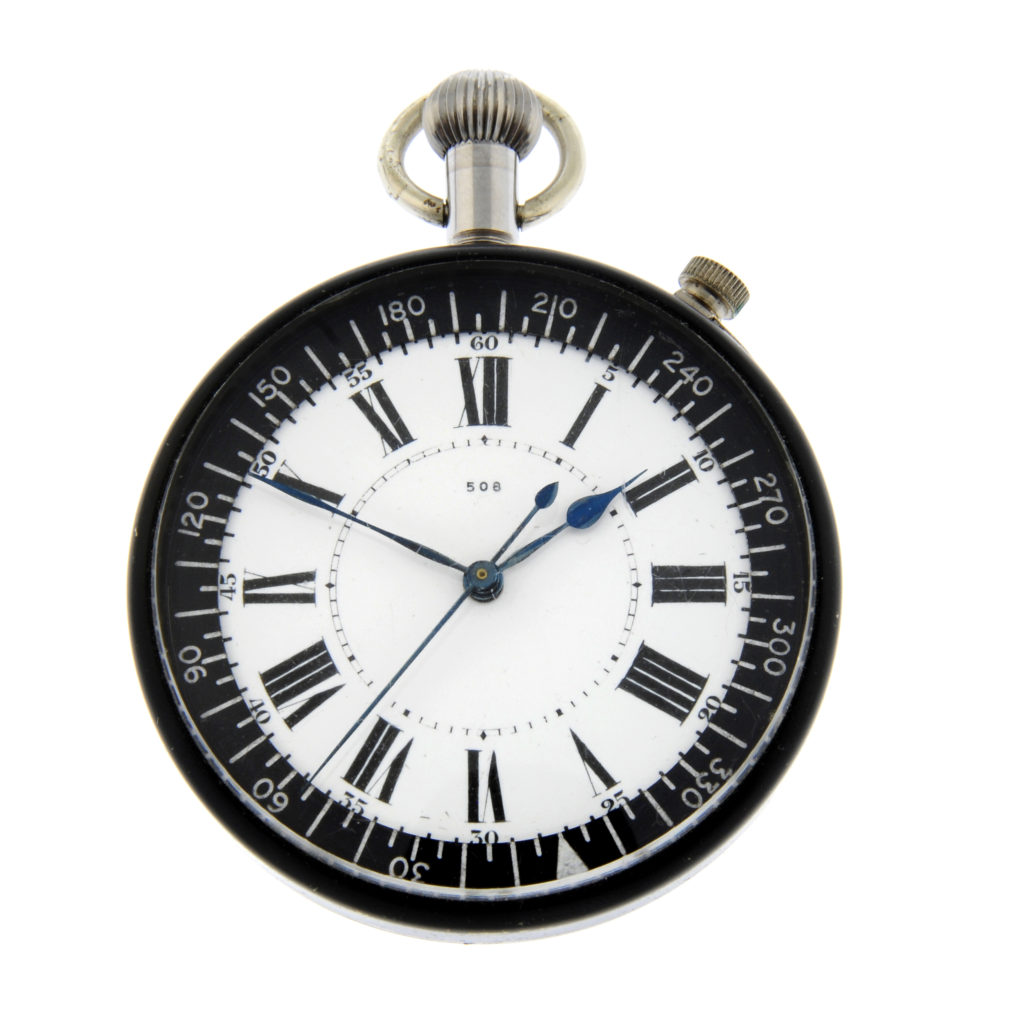 H. GOLAY – a stainless steel military issue navigation timer, 62mm.
Estimate £400 – £600
These innovative HS.4 Navigation timers were used by the Fleet Air Arm in Fairey Swordfish aircraft during WWII.
The items were used as beacon watches and some are on display at the National Maritime Museum.
Sporting a stainless steel case with a calibrated inner bezel, the items also include intriguing movements. An unsigned keyless wind three quarter plate movement with a club tooth lever escapement is part of their design. The movement on both timers is still functioning.
The timers feature as Lot 202 and 203 in the sale on Monday 18th October.
Hosted at our Jewellery Quarter saleroom – the live auction will start at 10am. Free shipping is offered on the purchase of watches in this sale, subject to terms.
Included as some of the final items in the sale, the timers are expected to round off a highly popular auction which is our final Luxury Watch Sale of 2021.
Valuations
Our valuations are free, with no obligation to sell with us. Our experts will value your item with an estimate, so you can find out what it could achieve at auction.
The process is simple, so you can get a valuation now:
Fill in a form online. In addition, you can book an appointment to visit our offices in Birmingham and London. Moreover you can book a virtual valuation appointment.