Below are a few examples of country chairs that we have sold, if any particular style looks of interest, let us know and we can try to find you something similar.
Set of Six Victorian Elm Antique Country Kitchen Chairs with curved decoratively carved backs and beautifully figured seats.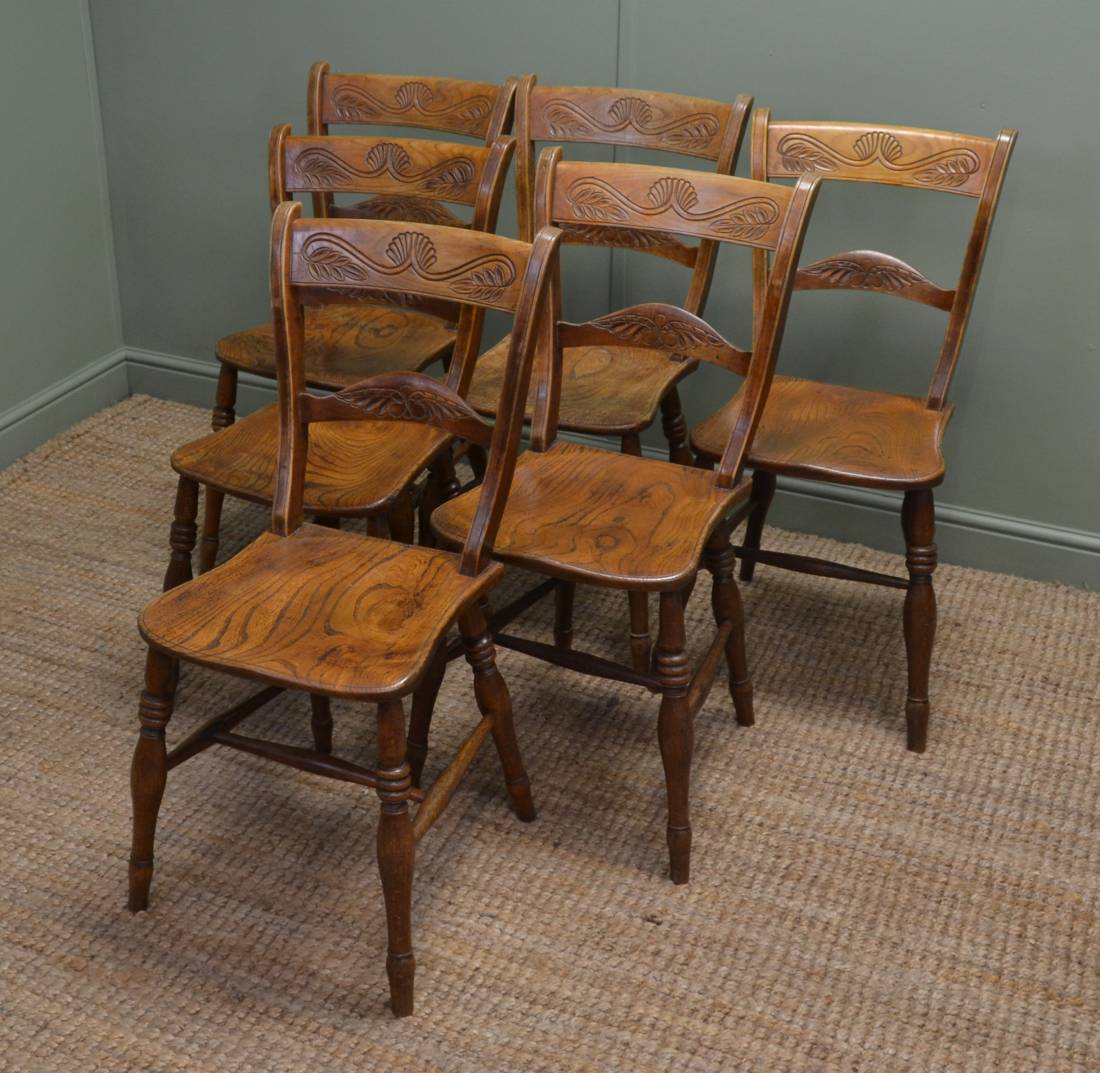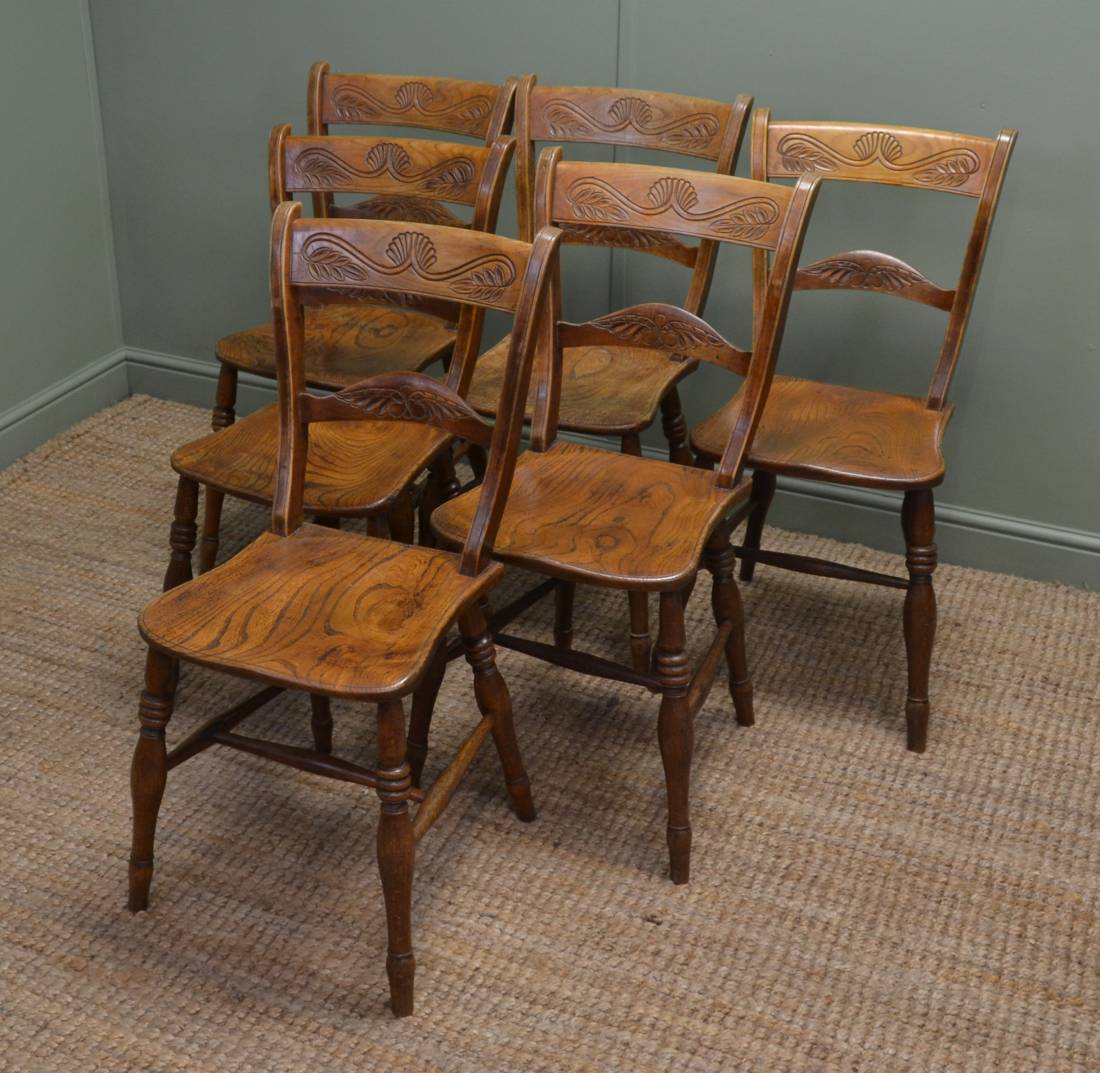 Set of Eight Charming Antique Country Chairs constructed from a lovely mellow beech, dating from around 1900. They have figured curved backs with bobbin turned upright supports and recently re-rushed, an expensive exercise and one not undertaken unless the chairs are in a good state of repair to begin with!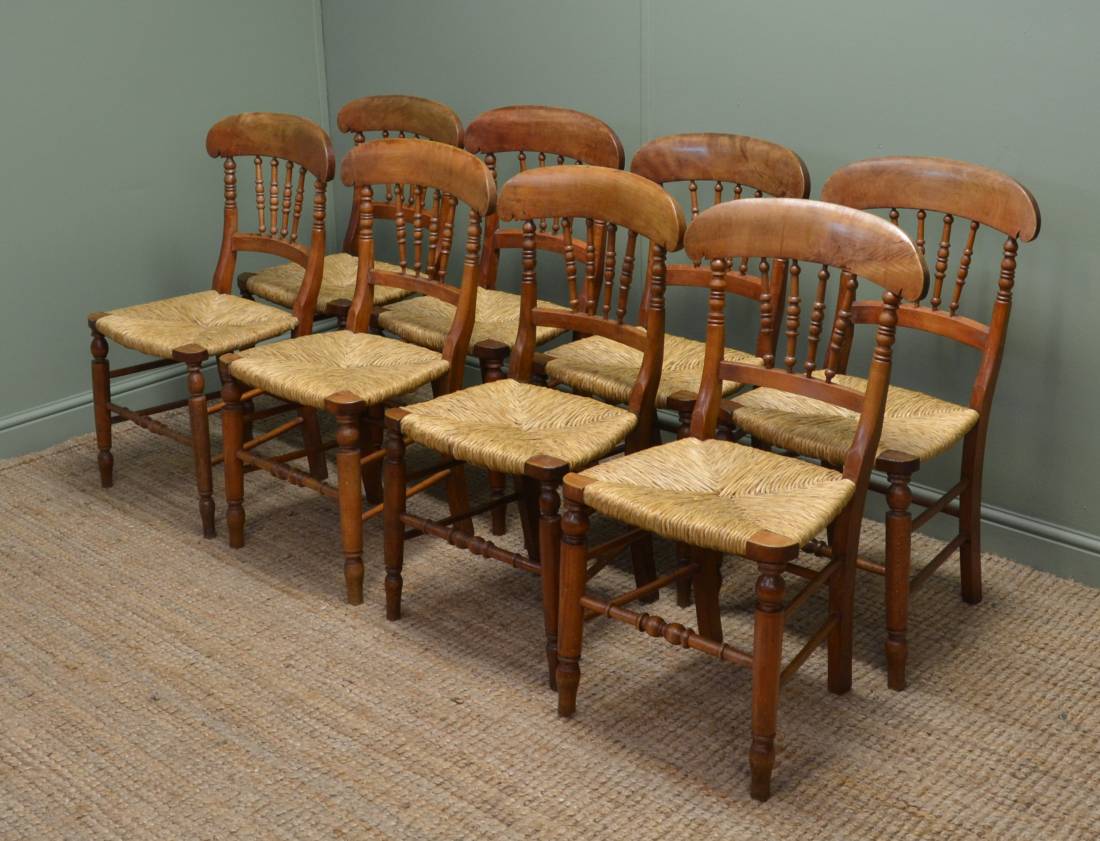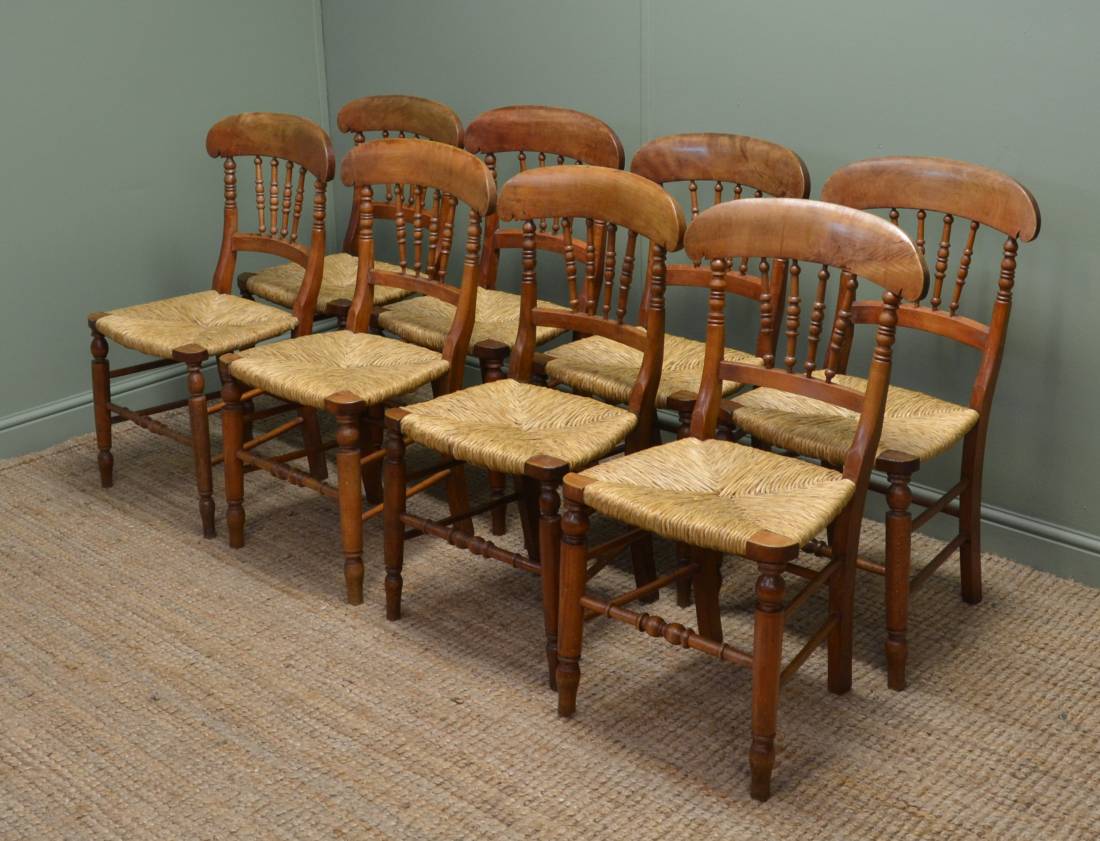 Ten Country Antique Kitchen Chairs in Swedish pine by the makers 'Ibex'. These antique chairs, whose design is very on trend at the moment, would not only look lovely around a large old pine kitchen table but their tone of colour, developed over years of use, make them ideal to put around an oak table too.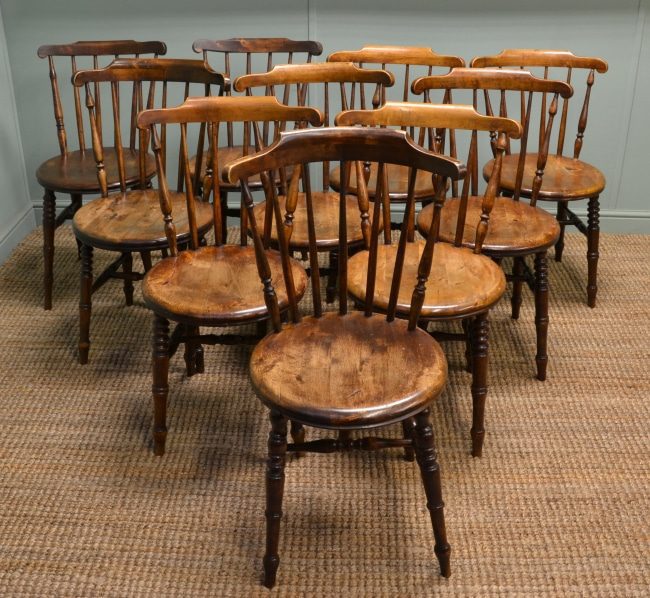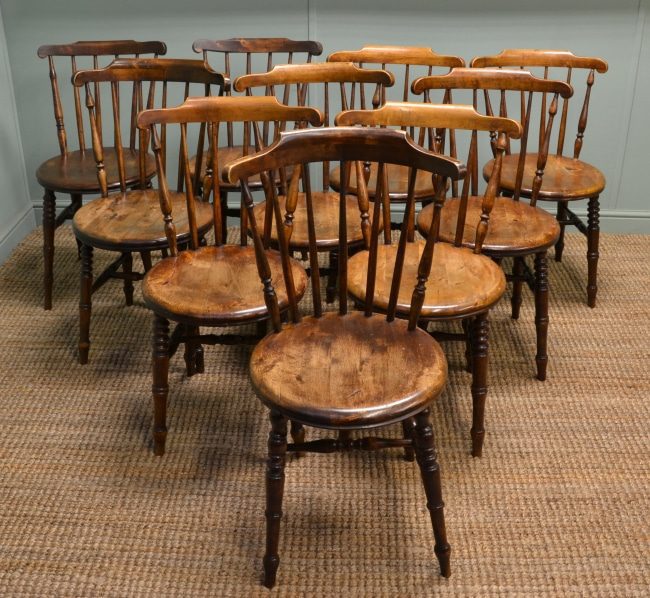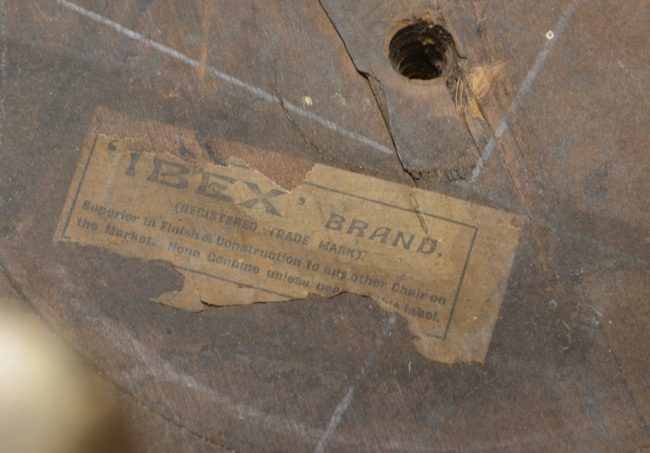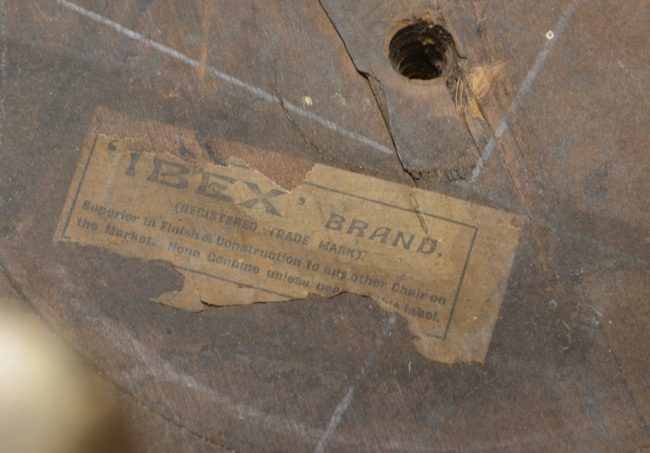 Unusual Country Satin Birch Victorian Dining Chairs, dating from around 1850 with shaped bar backs standing on splayed back legs and beautifully turned front legs .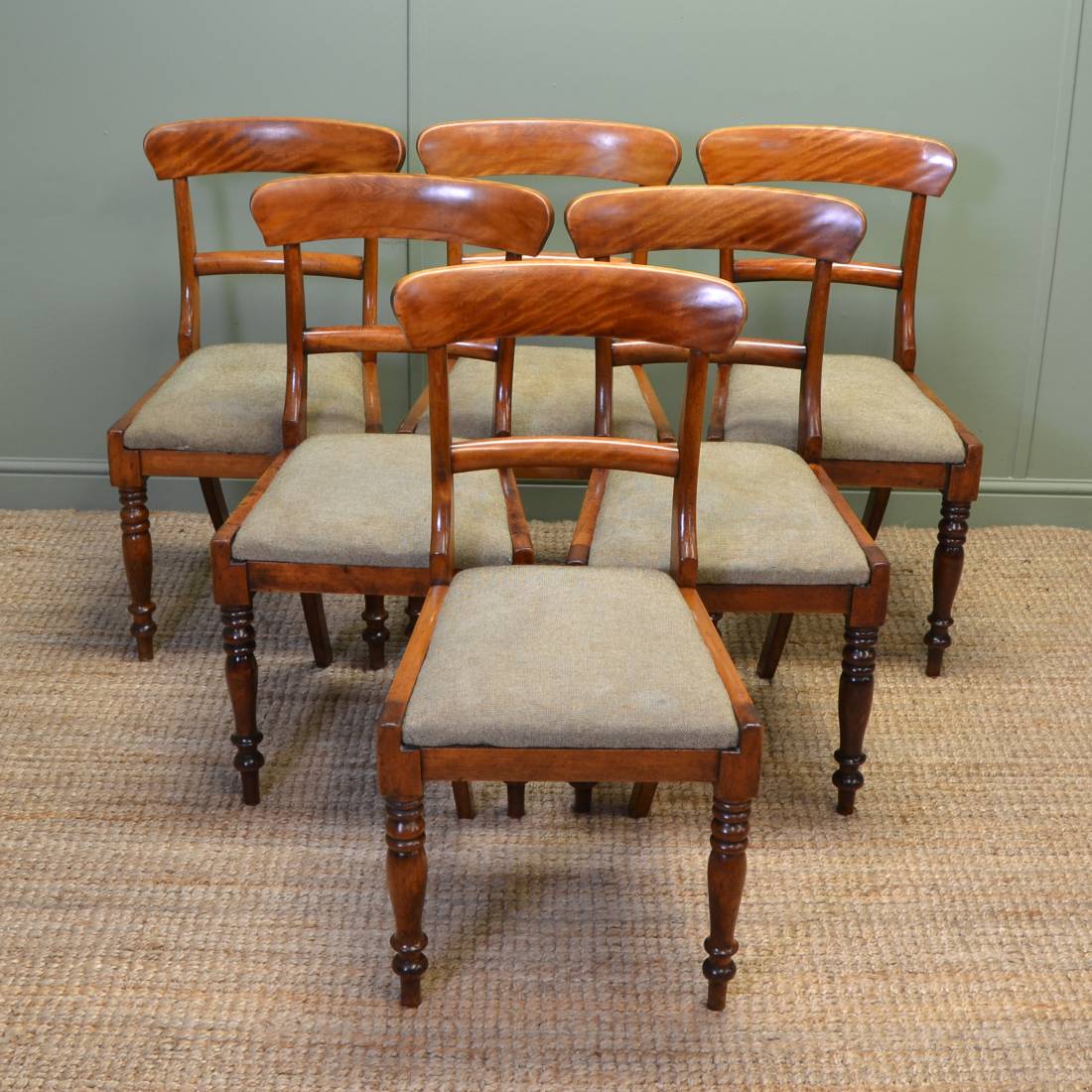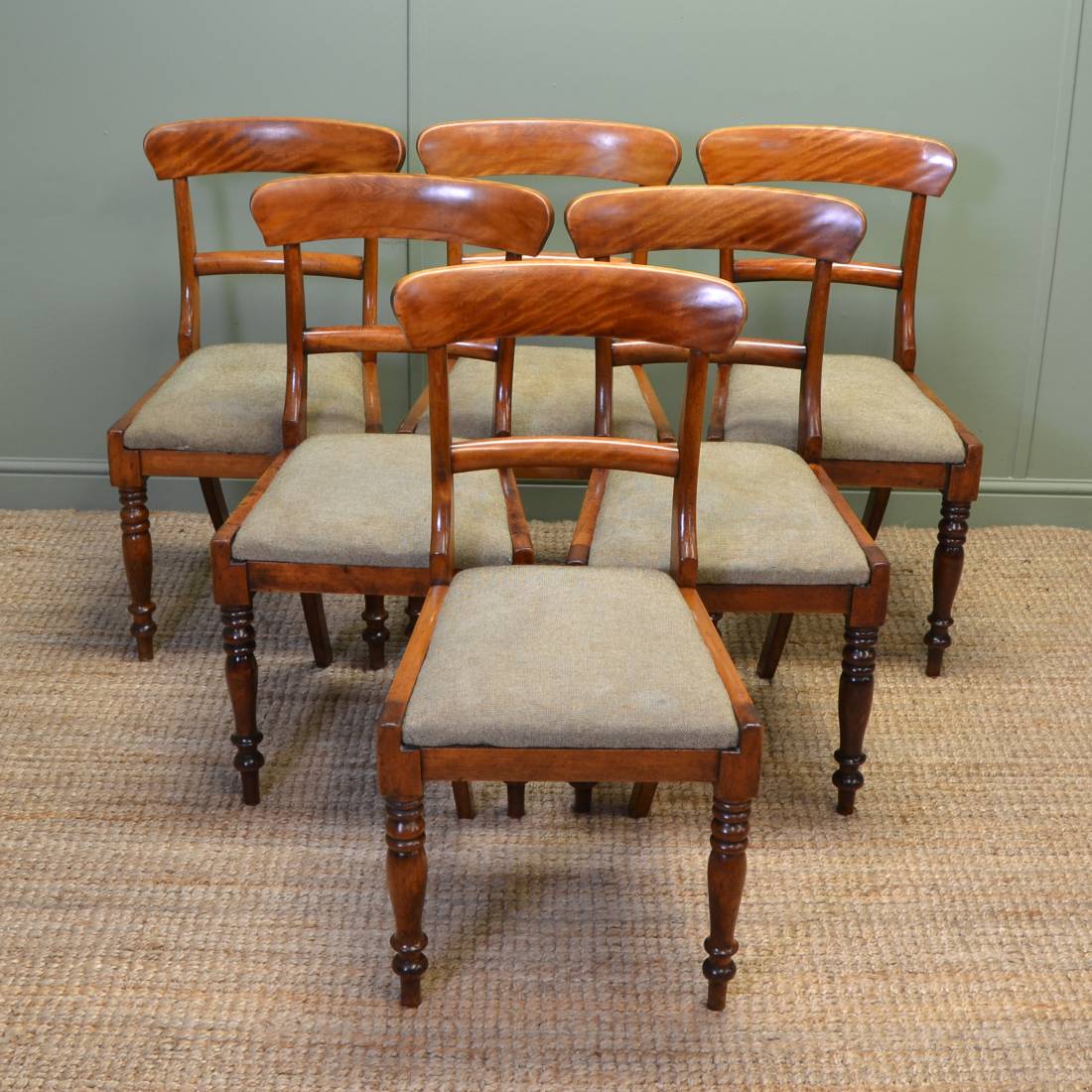 Georgian Country Pine and Birch Armchair, full of charm and character and would be ideal for a traditional country home . It has a lovely shaped Chippendale design back without swept arms and a beautifully figured seat.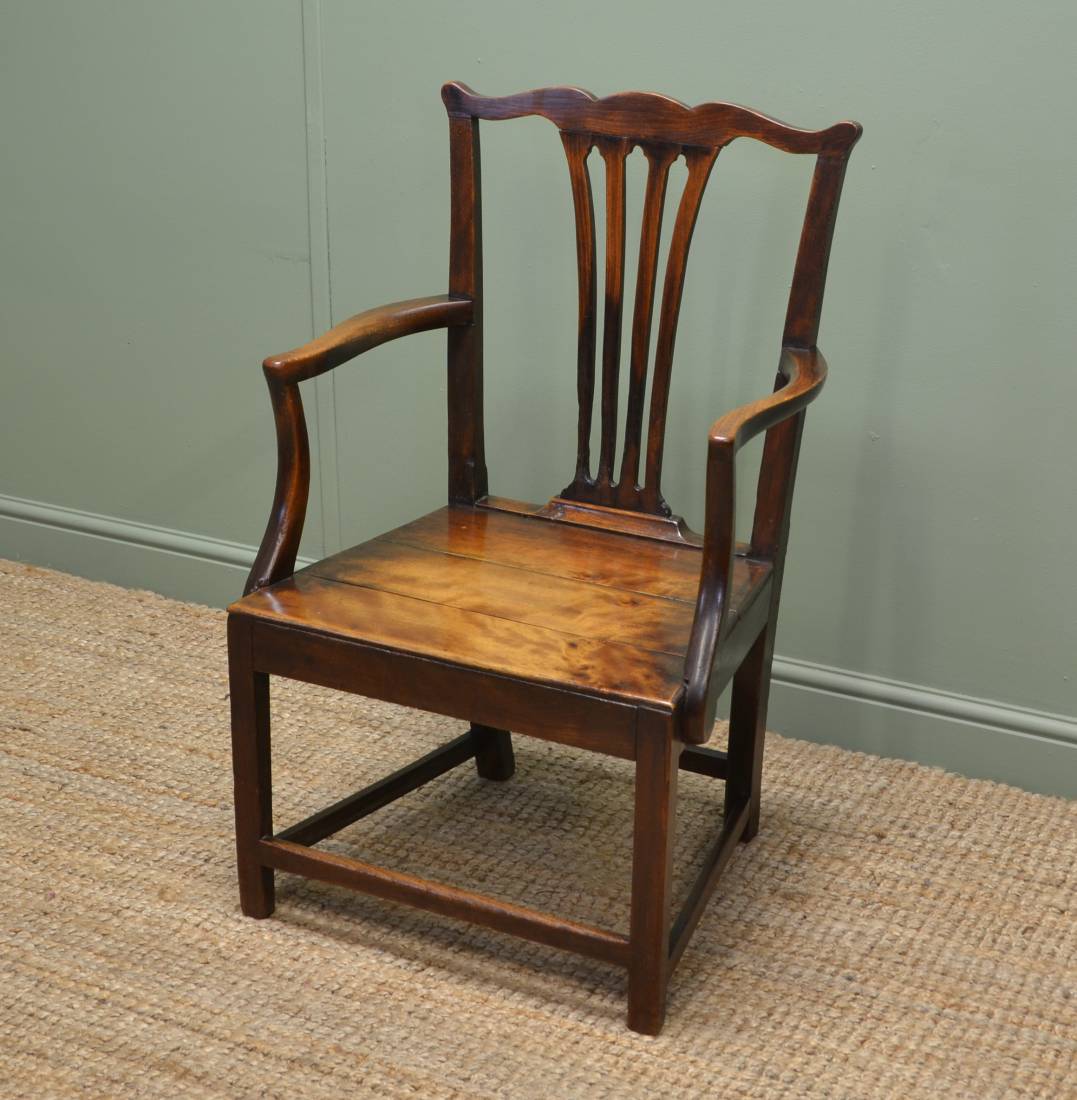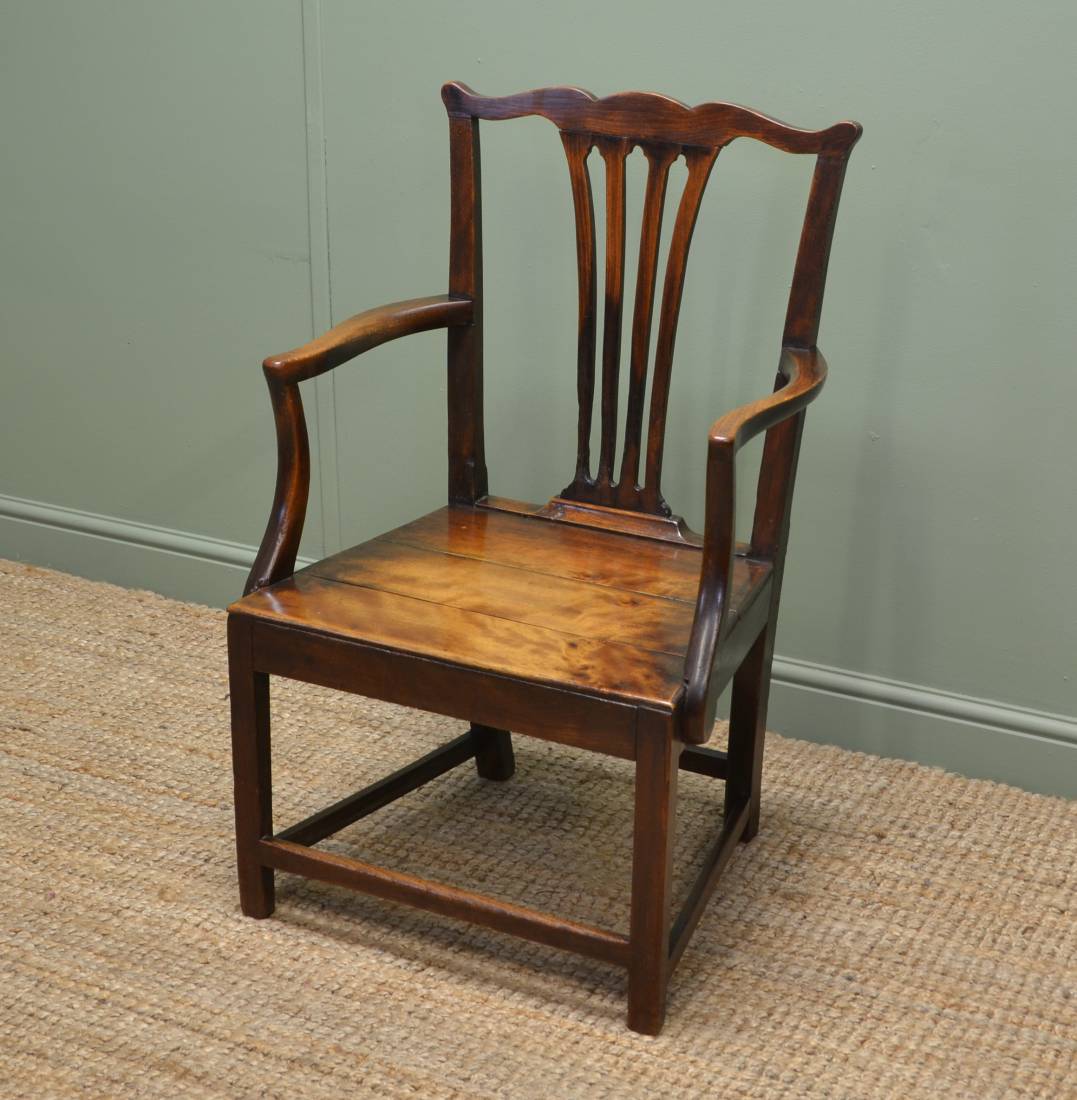 6 Arts & Crafts Solid Oak Antique Chairs with unusual walnut cross banding in the backs and are of lovely pegged construction.
Unusual Victorian country Metamorphic Library Steps, Chair