Any hobbyist will tell you that part of the fun of any hobby is getting all the gear. Scuba diving enthusiasts are no different – many sport fashionable dive watches.
What is a dive watch?
Divers use specialist watches to keep track of time spent underwater. This is really important for their safety to guard against conditions like the bends. Manufacturers have spent years tweaking their dive watches for the best possible use underwater.
Dive watches need to be able to withstand immense pressure, be waterproof, and be legible in low visibility. The deeper a diver descends into the water, the visibility decreases and the pressure increases. Most brands will apply certain features as standard in their dive watches. They will fit their watches with luminescent minute markers to let the diver accurately read the time; a rotating bezel which allows the wearer to easily track the time that has elapsed; a screw-in crown and case back to ensure water resistance and an expandable strap to fit over a wetsuit.
A good dive watch will be suitable for depths of 200 meters (660 feet) or more, depending on their intended use.
Although the watches have all of these features, most serious divers will often use dive computers for more features and complex computations. At this point, many divers wear watches as symbols that identify them as scuba divers.
When did dive watches become popular?
Since Omega introduced the Marine watch in 1932, watch brands have competed to develop better and better sub-aquatic tool watches. These useful timepieces have gained more attention through decades of evolution.
During World War II, the British, Italian and German militaries developed technology for their frogmen. After the war, recreational diving became more popular, leading to brands launching multiple special models designed with these divers in mind such as the Rolex Submariner and Omega Seamaster. They have proved extremely popular with collectors. In fact, some of the most collectable types of Rolex watches are those created in partnership with Compagnie Maritime d'Expertises, a specialised French commercial diving company.
Nowadays, there are hundreds of watch brands manufacturing dive watches. From the big-ticket brands such as Rolex and Omega to more affordable offerings from companies like Zodiac and Doxa, there are countless wristwatch options for the modern diver.
Diving into a private collection
We are will offer for sale a large and unique private collection of dive watches this summer. In our August 8th and August 30th watch auctions, we will showcase an extensive private collection from a single collector. There are over 150 watches from different brands with varying depth resistances and features across the collection.
The vendor spent over seven years between 2006 – 2013 building up this compendium of ocean-loving timepieces. There seemingly isn't a place on earth (or beneath it) that hasn't been explored in the owner's search for watches. He spent time adding to his collection across the world, purchasing watches in places such as Singapore and New Zealand to name a few. He even found some of the watches on his sub-aquatic adventures. The Technos Sky Diver was on the ocean floor for a couple of years after it was lost whilst diving. Amazingly, it still works!
The vendor kindly gave us an insight into his collection:
"I'd always been interested in watches – particularly the vintage diving varieties – but this event galvanised me into a kind of collecting frenzy and though I'd not been diving much myself I just found them fascinating.
Some of them, such as the Doxa Caribbean, the O & W Caribbean 1000, the Omega Seamaster 'Banana Dial', the Beuchat 'Ushuaia' Abyss, the Aquastar Benthos 1 Professional 1000m and the Precista Dreadnought PRS – 2 I'm particularly proud of as these are almost impossible to find now."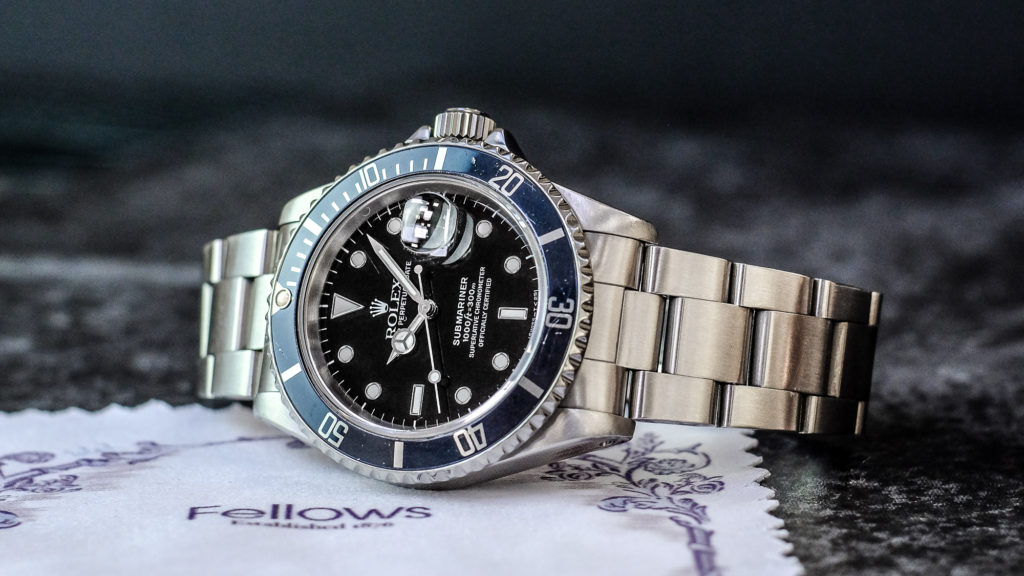 Dive watches at auction
Featured in the Watches and Watch Accessories sale on 30th August there is a 1970's Zodiac Super Sea-Wolf. Zodiac originally released this model in 1953. They were one of the first watch brands to include a rotating bezel, pre-dating even Rolex with their Submariner. It has remained a fairly affordable divers' watch compared to its more modern re-issues, which are also included in the upcoming 8th August Luxury Watch Sale, with their signature 'Sawtooth' bezels.
A less known-about but equally adored dive watch is the Jenny Caribbean 1000m. It was the first watch to reach a depth resistance rating of, you guessed it, 1000m. This is a watch for extreme of diving such as wreck, altitude, and rebreather diving.
If a more modern diving example is what you're looking for, cast your eyes over to the Doxa 750T Caribbean. Released in 2002 and taking after its predecessor model the SUB 300T with an enlarged 45mm case this model is a diving fanatics favourite.
Kain Holroyd from our watch team had this to say "A collection of this kind is as unique as some of the watches included. I think that there really is something for everyone included in these upcoming sales. If you wanted to make a splash with your avid watch-collector friends, it is definitely worth checking out."
The August 8th Luxury Watch Sale is live now on our website with in-person viewings in London and Birmingham. The auction on August 30th will soon be available to browse. To be notified when it is uploaded, sign up for our email alerts.
Make sure you sign up for lot alerts to find that specific dive watch you have been looking for.
Valuations
We know from previous years that dive watches can achieve amazing prices at auction. In recent years we have seen two Kampfschwimmer watches with amazing history sell for over £105,000 combined. Moving forward in diving watch chronology, we have seen some fantastic results for the Rolex watches created in partnership with COMEX. Vintage COMEX Submariner and Sea-Dweller Rolex watches can sell for many tens of thousands of pounds. In 2014, we sold a Rolex COMEX Sea-Dweller for £43,000.
If you are looking to find out how much your watch could be worth, why not speak to our specialists? Our valuations are free, with no obligation to sell with us. Our experts will provide you with an estimate, so you can find out what it could achieve at auction.
Fill in a form online, or you can book an appointment to visit our offices in Birmingham and London. We can also offer you a virtual valuation appointment.